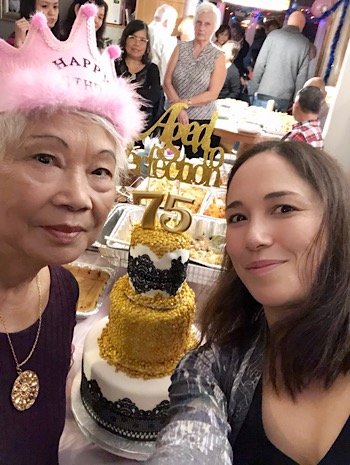 At the end of every year, I like to sit down and reflect on all my experiences from that year and what they've meant to me. This past year has been particularly special in terms of taking bold steps in my life in a variety of ways. Being bold is defined as "having an ability to take risks; confident and courageous." This year, on some deeper level, I started to become more keenly aware of the passing of time. As such, I became more driven to start live more fully and make the most of my time on all levels of my life.
Bold Moves in My Career as a Stunt Performer
I started my 2018 stunt career year by being lit on fire and ended it by being hit by a car. And as exciting as those things sound, the boldest move I made was digging deep and coming to the realization at the biggining of the year that at that point, the most useful thing I could do to make more inroads in my career as a stunt performer would be to lean up. I had already done a lot of work over the years developing my skill set as a stunt performer, and of course, I will continue to keep developing those skills, but ultimately, if I'm not quite the best body fit for the actresses in my height range, this would always be something that held me back. So I made the decision to achieve a leaner state that would allow me to be a better match. This not only meant shedding a little fat around my midsection, but also reducing the volume of my muscle mass, particularly in the shoulder area. That being said, I still needed to keep the lean muscle mass strong enough for me to do my job.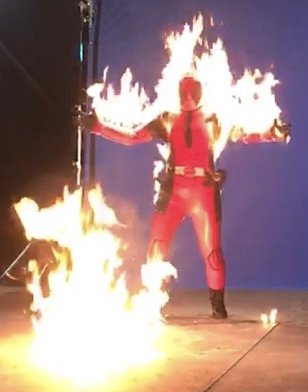 I proceeded to do my homework and figured out the healthiest way get lean, which brought me to intermittent fasting and the ketogenic diet so that my body would always be inclined to burn up excess fat. Long-form cardio played a role in reducing muscle mass as well, but I also used endurance-oriented resistance training so as retain the musculature I needed to protect and assist my body to perform for work and in all my physical endeavours. Once I had this dialled in, I embraced it fully. It was not simply a temporary fad diet, but a complete reworking of my lifestyle. You can read about diet aspects of this in my blog post My Keto Lifestyle: Why I Started & How It Evolved.
Leaning up brought me a key opportunity and now I'm the primary stunt double for one of the main characters on a TV show in its second season that's being shot in Vancouver. Between this and other opportunities I've had, I ended up having a banner year in my career as a stunt performer. This is a direct result of having been bold. Bold enough to take an honest look at my career. Bold enough to be open to major lifestyle changes and embrace them fully. And when opportunities came my way, bold enough to commit 100% to the stunts I was hired to do to give my best performances. Here's my stunt demo reel that I created in July showing a few of the fun things I've had the pleasure of doing over the course my continually developing stunt career (including my fire burn):
Bold Moves in Exploring Passions
With my stunt career going strong, I found myself wanting to explore other things that inspire me in life. I wanted to do other creative things and go on adventures that didn't have anything to do with what I did for work. It took me a lot of self-exploration by way of reading, journaling and deep thought to come to the realization that I wanted to start writing more regularly again in a public forum.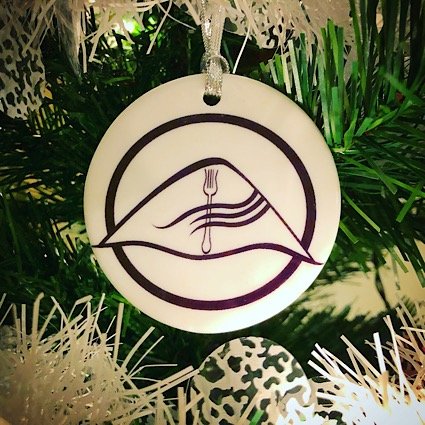 This process led me to also realize that the two passions that had most grabbed my interest over the past few years were cooking and outdoor adventure, so naturally I came to the conclusion that this would be the main themes for my blog. Sure, experts say blogs should have a singular focus, but I said to myself, "SEO be damned... I'm doing this blog for me and if people find it and take away something useful, that's just a bonus."
Of course, because I was firmly on the keto path, my cooking centred around keto recipes. So naturally, this became the focus on my blog's cooking component. People were already always asking me for recipes for the various dishes of which I shared photos over social media, so it would make sharing those recipes vastly easier. The outdoor adventure side of my blog would simply share my experiences on all the different adventures I was going on, along with thoughts on any strategies and equipment I found useful along the way. And so Feed 'N Flow was born.
I am quite proud of how this blog has come together. I thoroughly enjoy coming up with new recipes to share, as well as plotting out new outdoor adventures I can go on, especially so now I have a way to share those passions with the world through my writing.
Boldly Exploring My Relationship with Fear and Death
For years, I had a desire to go on a solo backpacking trip, something challenging that pushed me further outside my comfort zone. This summer, I finally did it, having completed the through-hike of the Howe Sound Crest trail, with an overnight in Magnesia Meadows. You can read about the entire journey in my blog post My First Overnight Solo Backpacking Trip on the Howe Sound Crest Trail.
I didn't realize it before taking this trip, but I think my desire to take this aggressive, and admittedly hazardous adventure was borne out of a desire to more deeply explore how I face adversity with no one with me to go to for mental, physical and emotional support. If you read my blog post about this journey, you know that I learned a lot about myself in the process. I had to face a number of fears to make it through that challenging experience, but it gave me a huge confidence boost to know how resilient and resourceful I can be in a pinch, as well as seeing in what scenarios my personal inclinations might sometimes hold me back. Needless to say, I learned a lot about my personal psychology on that trip and how I make decisions in tough situations. This trip gave me the kind of experience and self-awareness I need to boldly assert what I know and what I don't know so that I can more safely take on greater challenges in the future.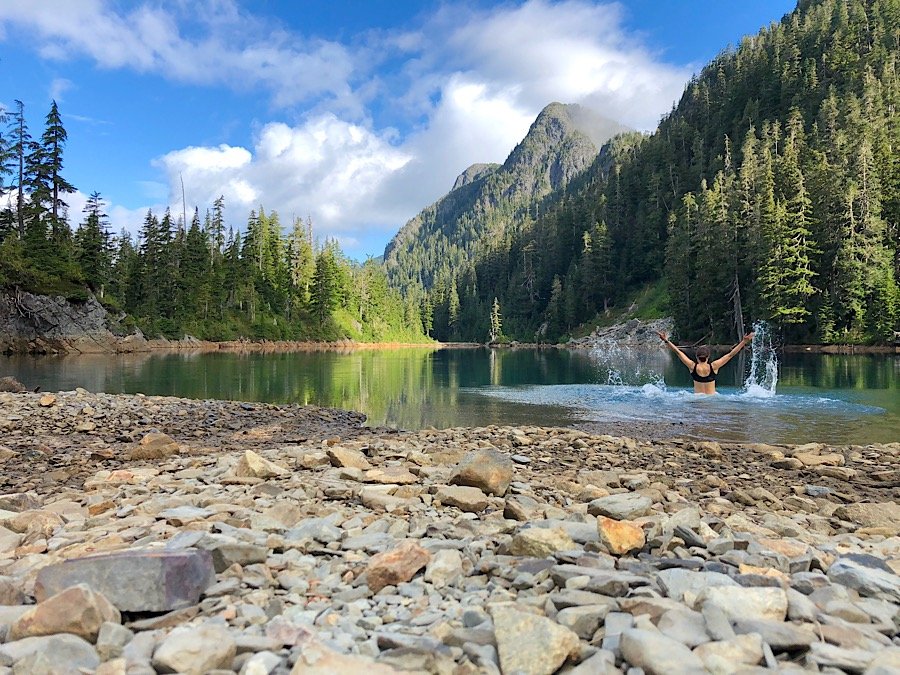 But beyond the world of outdoor adventure, this experience has given put me in closer touch with my own mortality. Out on the trail, there were a number of times that I thought, "If I take one misstep or poor decision in this moment, I could die here." In truth, if we really thought about it, this is true in a lot of scenarios in our day-to-day life, not just for someone avidly embracing the physical challenges of that come with outdoor adventures or performing stunts on film for a living.
We all face death every single day of our lives, whether we choose to be aware of it or not. And while some people might think it morbid to remind one's self of this fact, others, like myself, believe that it helps us to live life more fully. My solo backpacking adventure on the Howe Sound Crest Trail helped me more directly look death in the eye and let it penetrate my being. For others, like my mother, facing death can come from contracting and overcoming breast cancer. When you face death, it serves to remind you of what is truly important in your life. And if there are certain important things that may have lapsed in your attention, you become keenly aware of it when you come face-to-face with your own mortality.
All this being said, you don't have to look down a cliff face with no one around for miles or contract a life-threatening disease to do this. By using your imagination and applying it consciously in you daily life, you can embrace the concept of your death and use it to help guide you in your life. Check out this article from Psychology Today provides some helpful insights on doing so: Facing Death and Being Happy.
Boldly Moving Forward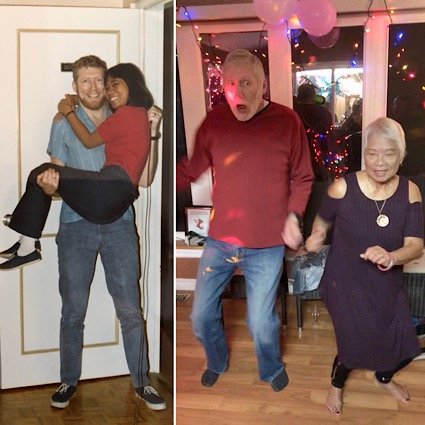 In facing death and in appreciating all the new opportunities and adventures in life, I had a recent realization that my relationships with my family and close friends are just as important as honouring what my heart wants in terms of life experiences. Part of this came from my husband's unwavering support of me, whether it was helping me with the tech side of starting my blog or dropping me off and picking me up at the start and end of my solo backpacking trip (and having confidence in my ability to take on that challenge). It also came from spending several days putting together a slideshow video presentation of my mother's life for her 75th birthday celebration.
It is clear from all my mom's photos and the values represented in them, that her relationships with her family and friends have always been one of her highest priorities in her life. She is well-loved for a reason. Being a part of her birthday celebration was one of the highlights of my year. I hope that when I turn 75, I am surrounded by a loved ones and can look back on my life as fondly as she does and still face the future with a lot of promise of new adventures to come all of which include people among those loved ones. Reflecting on this, I want 2019 to be about nurturing my most important relationships. At this point in my life, I've learned to truly love myself and live life authentically. Now it's time to find ways to extend that love more fully to encompass the people who matter to me most.
Happy New Year to you and yours! Let's all make 2019 our best year yet. If you like, feel free to use the comments to share your favourite memories from 2018 and how you plan to make 2019 really shine. :)