Two weeks ago, Chris and I were wanted to get in another quick overnight kayaking trip to keep improving our skills. We had wanted to go to Halkett Marine Park on Gambier Island, but the forecast wasn't good for that area. We changed our location to Harrison River (Fraser Valley area in BC, Canada), which had a better forecast. I had read that Morris Lake was a place one could paddle out to and camp at overnight from a blog post I had find in my Interwebs searches. The site at Morris Lake appeared to not be an official site though, so I was mentally prepared to shift plans if needed. Good thing I was.
Launching from Harrison Lake
All the street parking is pay parking, so I had originally planned for us to pay to park at the public boat launch. Fortunately, the lady I spoke with indicated a place were we could park free and still have access to the lake where we could launch. We took up this offer, saving us $10/day in parking fees. We got our kayaks inflated and launched off the beach into the lake. We paddled our way past all the hotels and the water park and around a spit of land where a hiking trail leads to a lookout point. So far so good.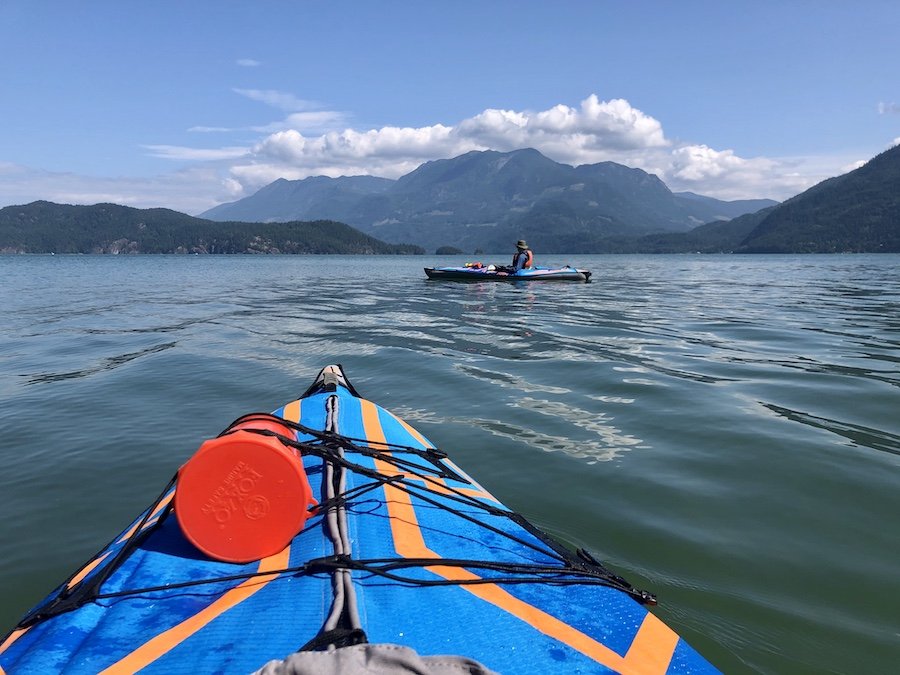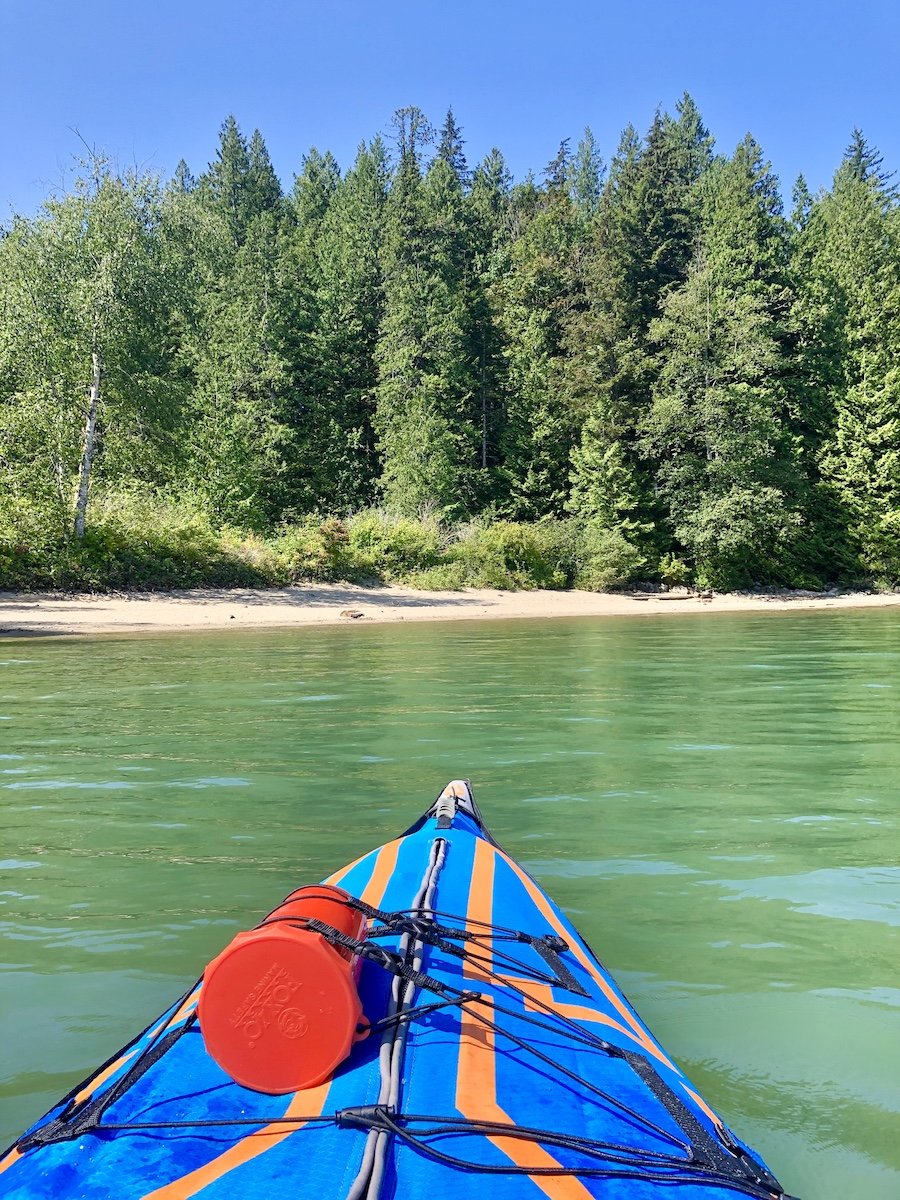 Fighting Thermal Winds on Harrison River
As we worked our way around the point, we got onto Harrison River. It started off fine, but we quickly realized we had started a little late as we faced heavy thermal headwinds, which made travel down the river more physically demanding, even with the fact that we were going with the current. We hugged the shoreline to make things easier, but it was still a slog to get through that section before turning onto Morris Creek.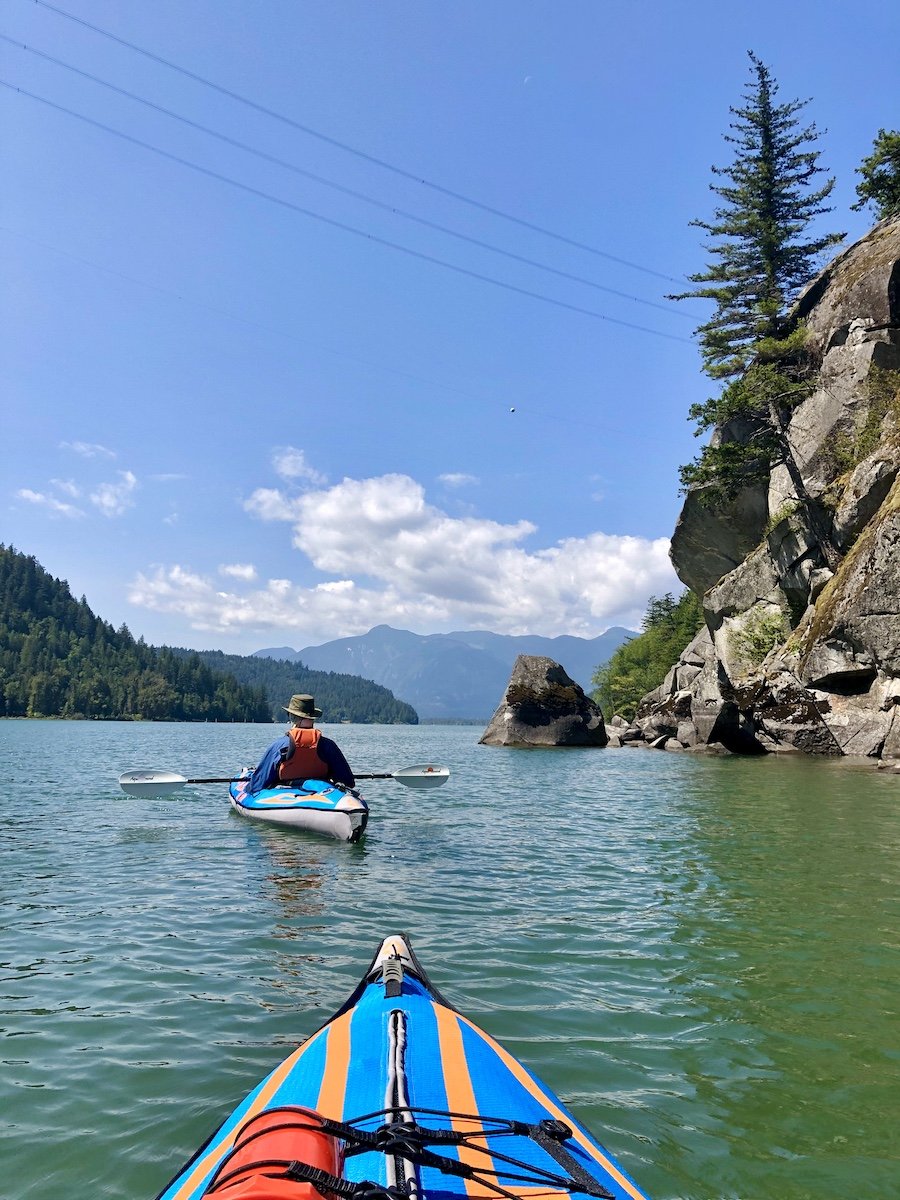 From Morris Creek to Morris Lake
Turning onto Morris Creek was such a relief as it turned us back so that we had the thermal winds at our back leading us to Morris Lake. One of the nice things about the part of the creek leading to the lake is that only electric motors are allowed after a certain point, so you don't have to worry about the wake that those boats can leave pushing you around in your kayak. We eventually found the lake, though we didn't even realize it was in fact the lake when we got there. It's such a small lake, it really just looks like a wider section of the creek.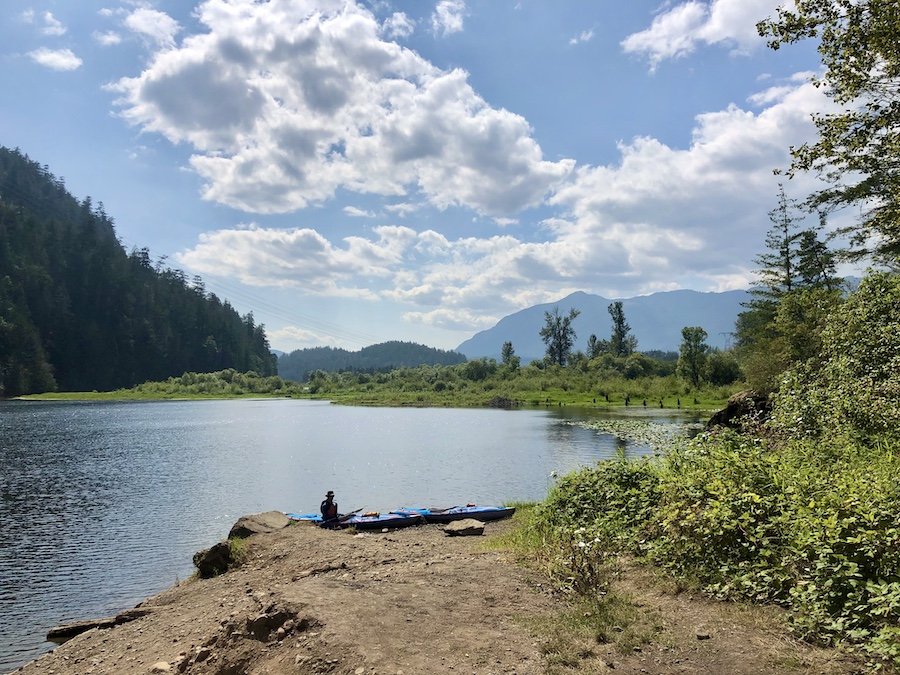 After consulting our map, we figured out our error, and found the spot where you could pull your boat up onto shore and hike up to the lookout point where the blogger that I had read about had camped with her friends. We hiked past blackberry bushes up a clear trail, which led us up to the road. We turned right and walked a couple of minutes up the road and found a trail marked with a sign "No Camping." We shrugged and walked down the trail, which led to the lookout overlooking the lake. It was a stunning spot, and I totally understand why the blogger had wanted to camp there, but clearly, since then, the rightful owners of the property took notice and posted their signs in protest. A closer look at the map showed that this spot was part of the Chehalis First Nations' lands. As such, we decided to simply take a few photos and move on with our trip, heading back the way we came.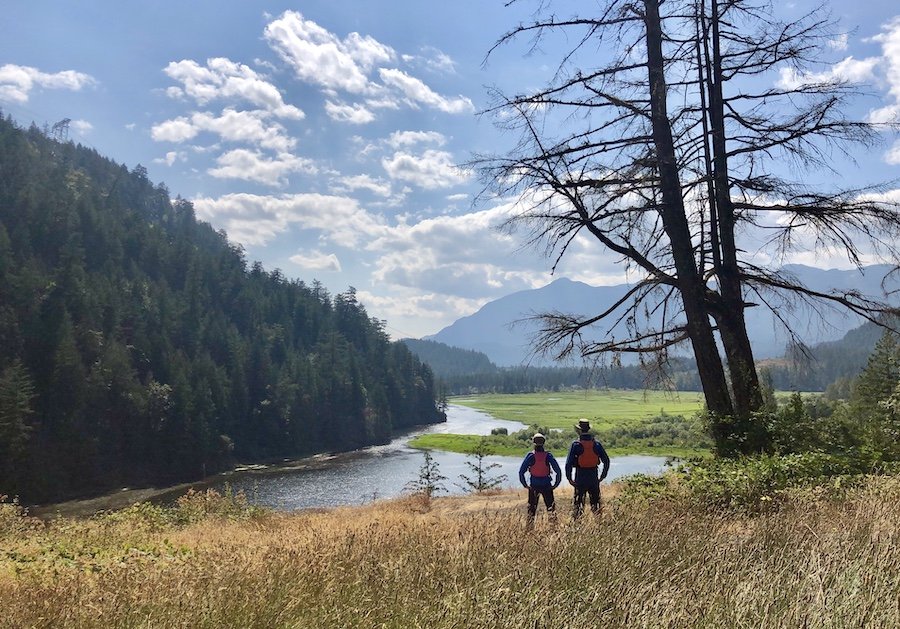 Gassing Out and Stealth Camping on Harrison River
Our decision to head back had us face-to-face with the headwinds yet again to get us off of Morris Creek. As we drew nearing to Harrison River, I told Chris that I was done and would need to stop for the night. As far as we knew, there were no official campsites along the river, which meant doing our best to find a place to stealth camp for the night. Stealth camping is the act of secretly camping in an area (sometimes legally - sometimes illegally) and not getting caught. Camping at Morris Lake would have technically been stealth camping too, but we didn't want to do it illegally. Instead, we tried to find some shoreline that was just crown lands, not privately owned, preferably a spot that wasn't super visible from the river. I remembered a nice sandy bank that I thought would have enough space for our small camp set-up. I pulled up to that bank to take a break, but it didn't have any area that was completely hidden from the view of anyone on passing boats. It wasn't ideal, but I was just too tired to keep going.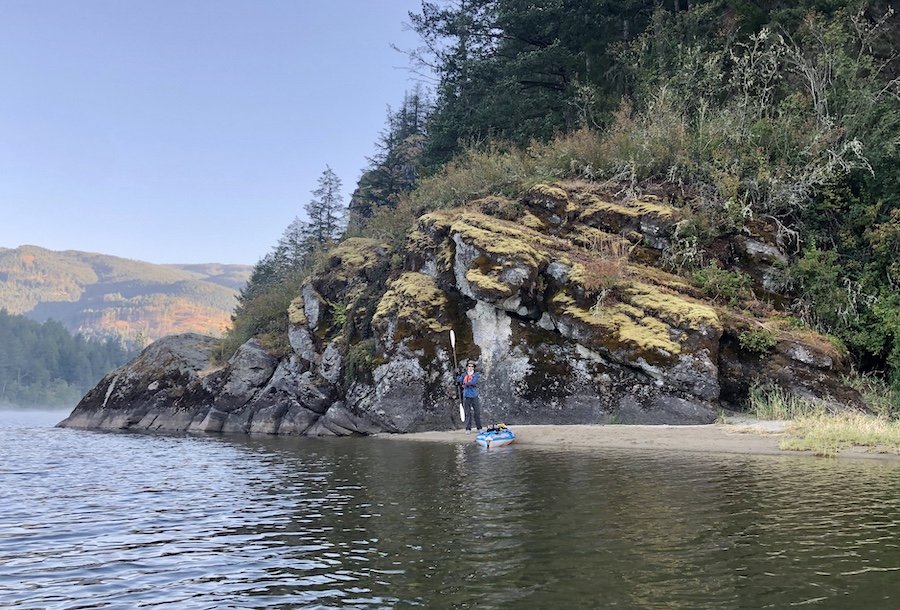 We decided that the best way to stealth camp in that spot was to just hang out there on our chairs until dusk then set up our tent come nightfall, when we would be safe from prying eyes. This worked out perfectly. We enjoyed frolicking in the sandy beach next to the water, had a good meal, then set up our tent minus the fly since it was so clear out. We were glad we did. The Persid meteor shower was in full swing that night and our topless tent allowed us to take in the show far from the lights of the city.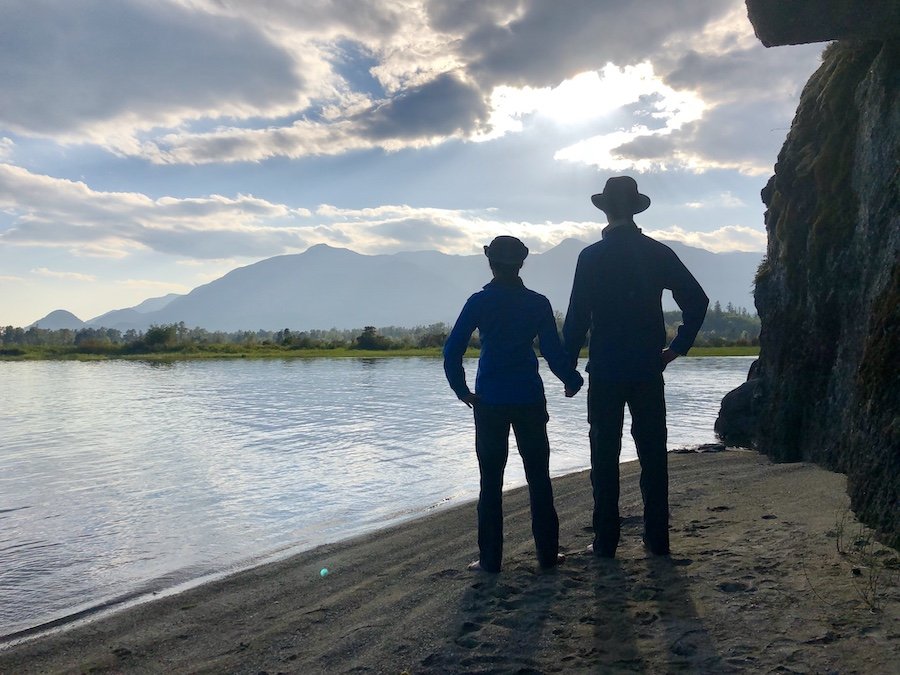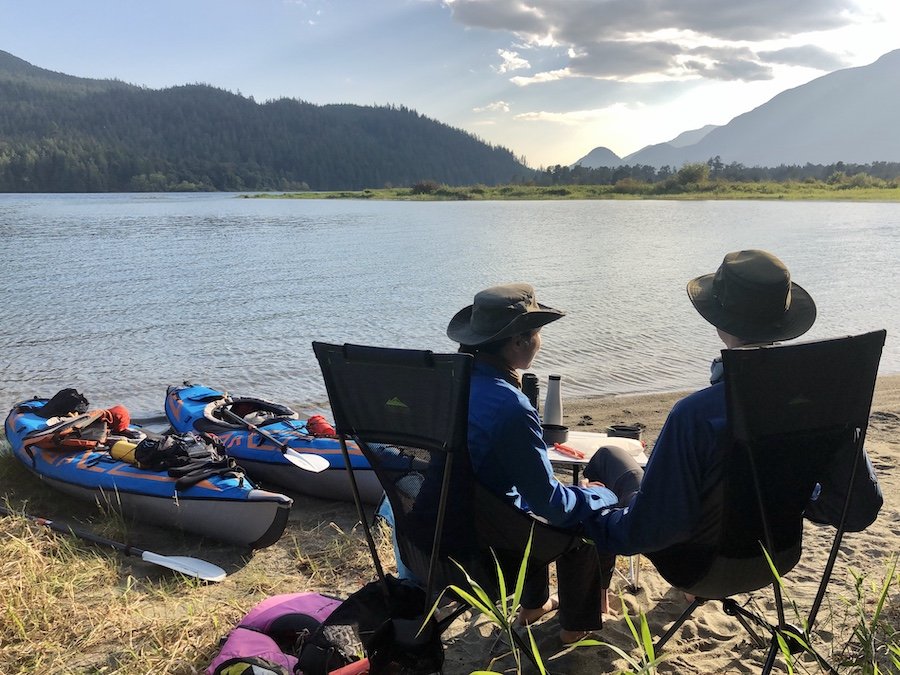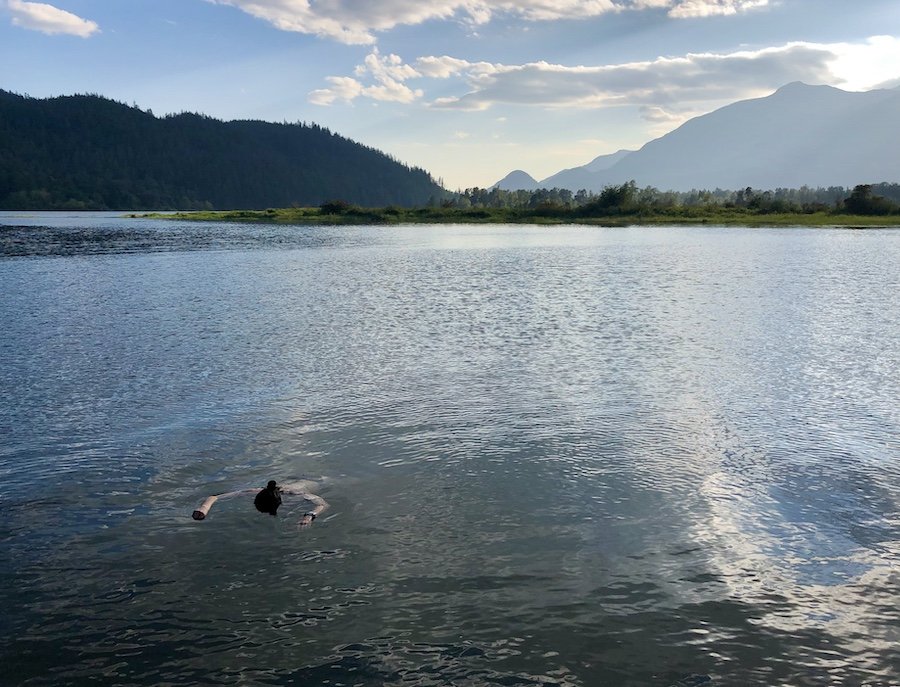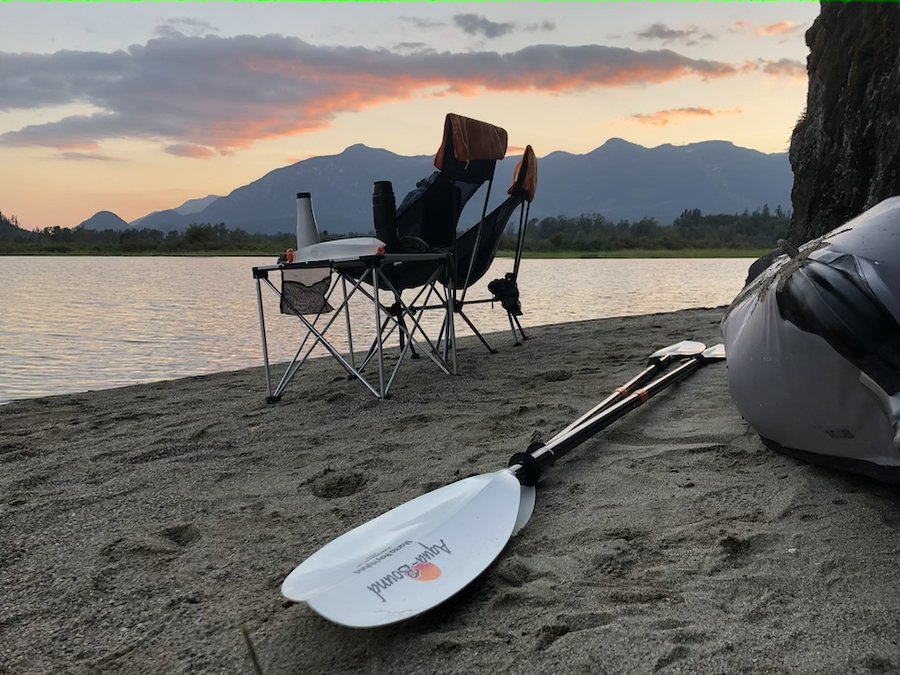 Dawn Paddling on the River
We woke up at first light, packed up and headed out on the water. It was truly amazing how calm the river was with no thermal winds to disturb our course. Paddling upstream wasn't even an issue. As always, having the sun low on the horizon made for some gorgeous photos for our return journey, which was shorter than our journey out. It took us 4 hours 15 minutes to get to our destination on Morris Lake. From our campsite back to our launch point, it only took us 2½ hours (not including the time spent paddling from Morris Lake to our camp spot near the mouth of Morris Creek.) All in all, it was a fun overnighted, despite the unexpected turns of events.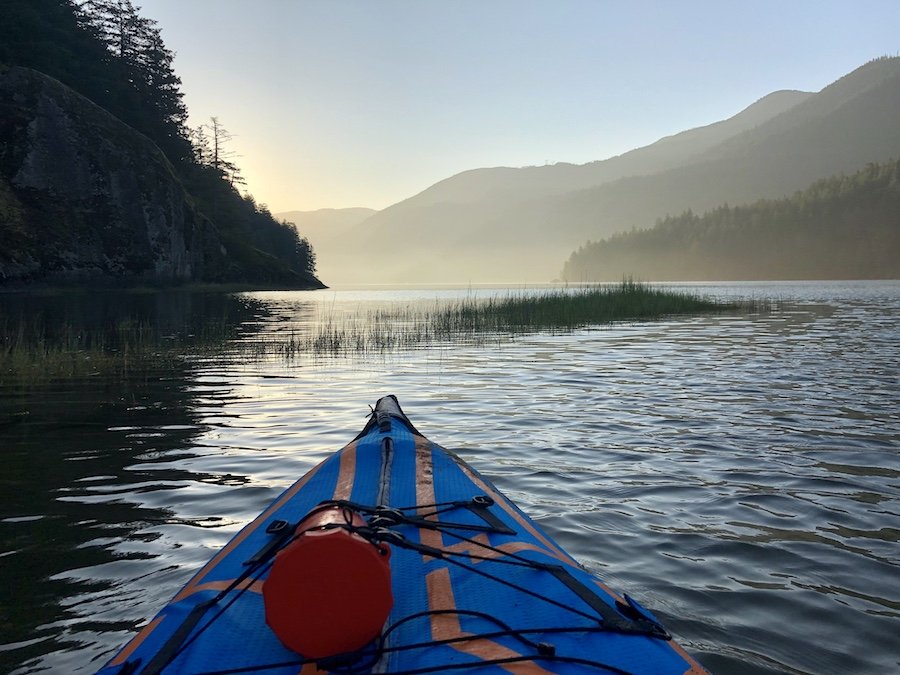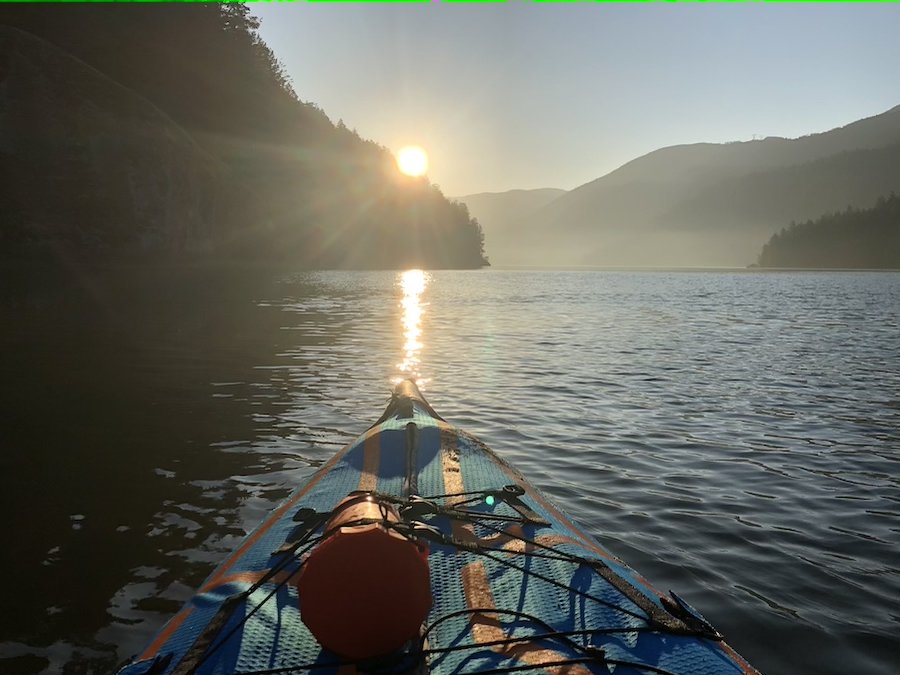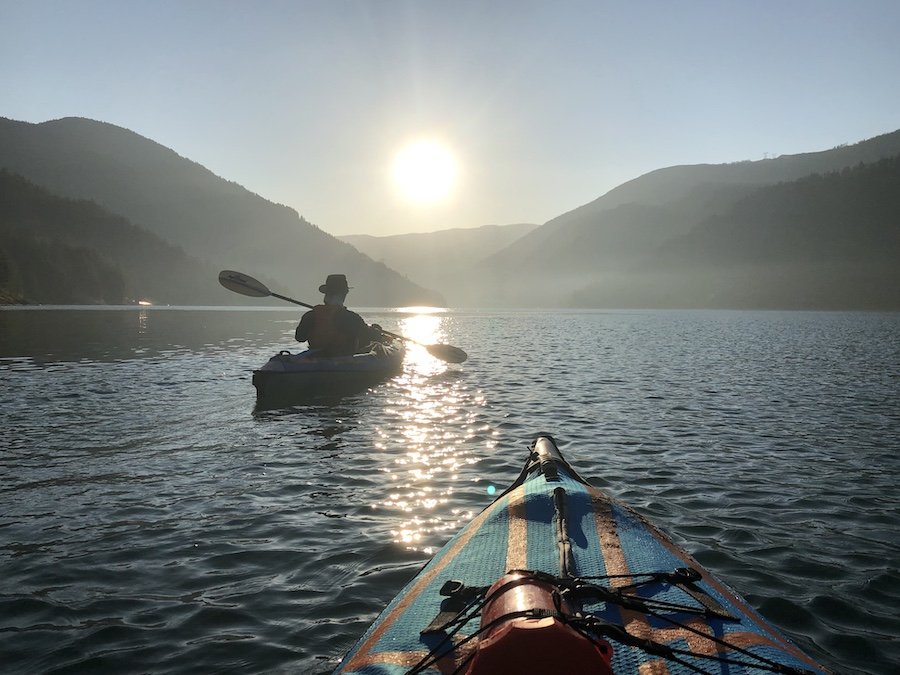 Have you done any paddling around Harrison River? Do you have any places you would suggest as destinations or other locations of interest? Please share your experiences in the comments so we can all benefit from them.