The nice thing about kayaking is that it takes you to explore waterways that is inaccessible to the majority of people. In the metro Vancouver area, there are so many waterways with islands of all sizes that you can pull up to and explore when touring. Some are official parks with day use or camping facilities, others are private islands that are usually well-marked to keep people from docking. But many are just uninhabited pockets of land that can make a good spot for a break and a snack, as well some fun exploration while on a day trip. If you're lucky, you might also discover unofficial camp sites set up and maintained by local boating enthusiasts, and kept largely unadvertised to keep it as a secret spot that only the locals know about.
Destination ??? - My Overnight Kayaking Camping Trip
During a recent training session for my Paddle Canada Sea Kayaking Level 2 certification, we stopped for a break at one such unofficial marine camp site. Complete with fire pit, sheltered picnic table, outdoor chairs, a small beach and plenty of open grassy space that's perfect for tenting, I knew I would make it back here for an overnight stay.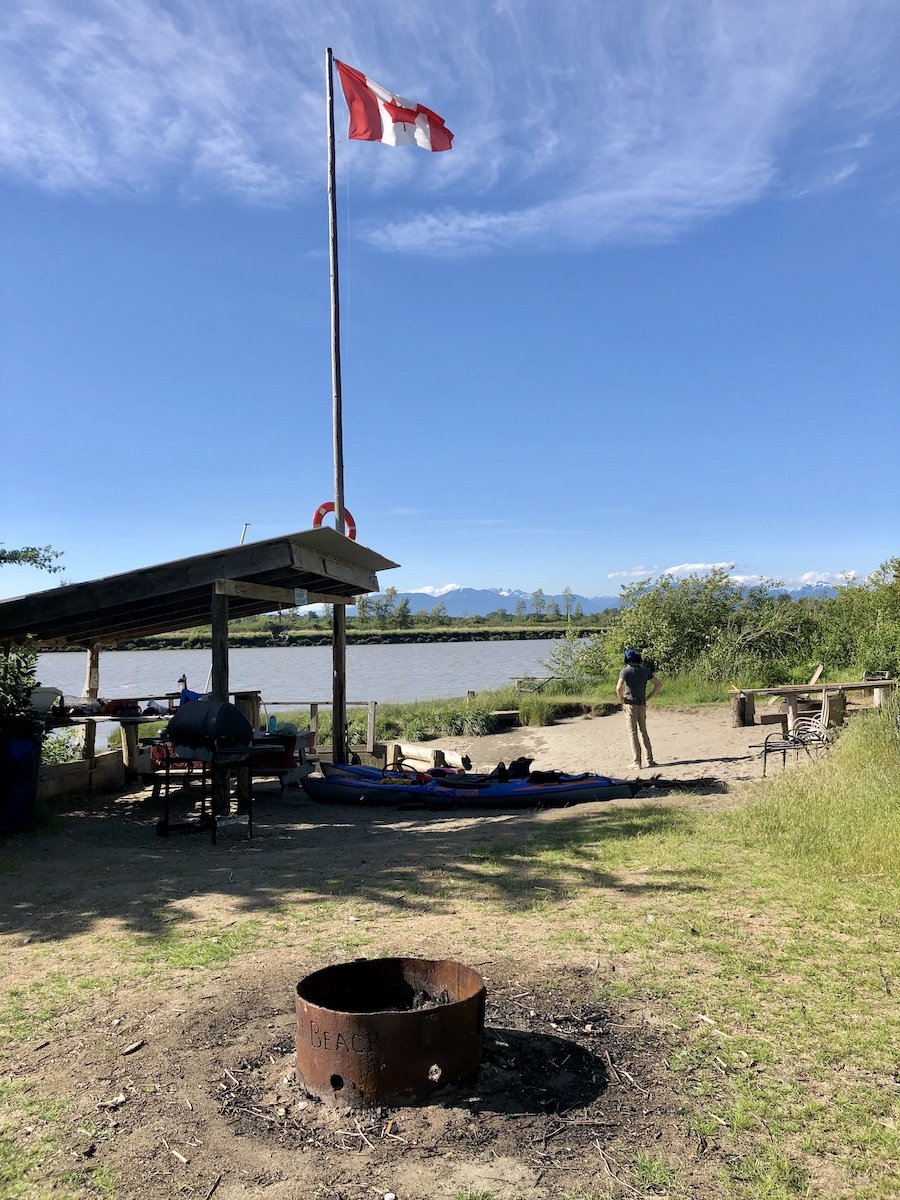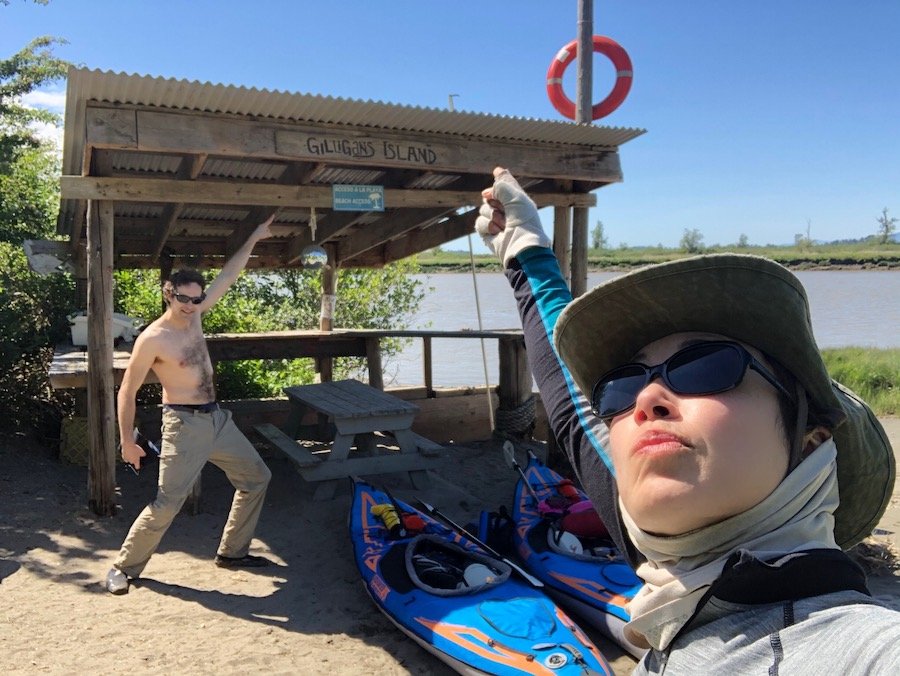 Timing My Trip for Minimum Busyness
On my first attempt at an overnight camp on this island, we went on a sunny Thursday, thinking that it was mid-week and less likely to have many people on it. We were wrong. Looking back, I realized that it was the best weather day we had had in a couple of weeks, plus none of the official day-use parks, marine or land-based were open yet due to COVID-19 closures. Of course, it was super busy. I noted this and decided to choose a day that was less likely to be busy.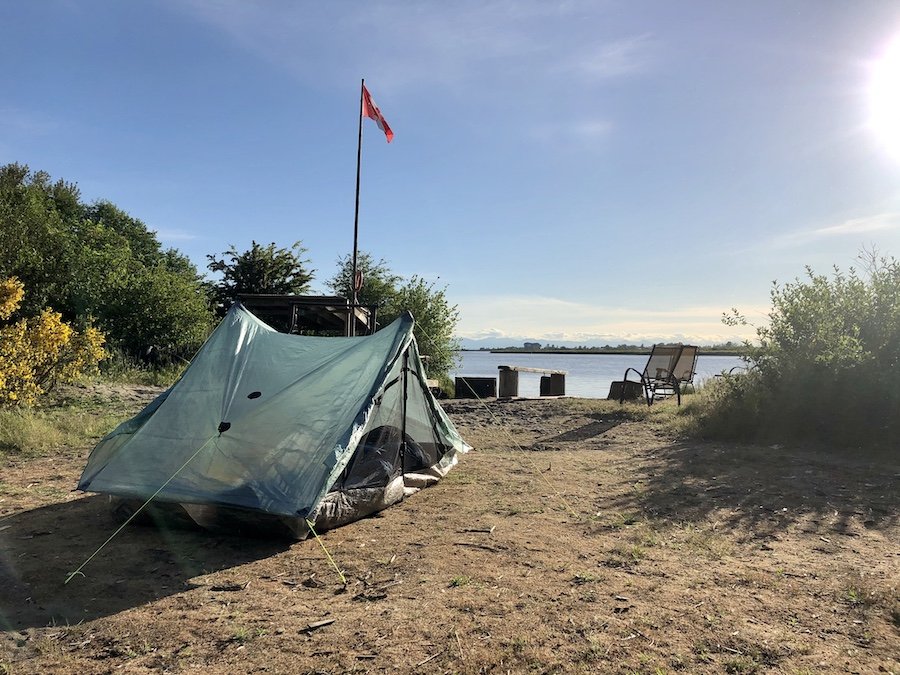 For my second attempt, I went on a week that was forecasting great weather for most of the week, then chose one of the days that had a slightly higher chance of rain, as well as on the earlier side of midweek, a Tuesday. We also aimed to arrive on the earlier side, before people get off from work, around 3:30pm. This worked out well.
We pulled up to the island's marine camp site, which was completely devoid of people, set up our tent, and settled in for an afternoon of bocci, tabletop games, campfire and simply sitting and gazing out over the beautiful scenery. Only two other people came to the site, a lone fellow on a jet-ski who popped in to watch the sun set and take a few photos. The other was a lone kayaker who set up to camp for the night so he could have an early start the next day.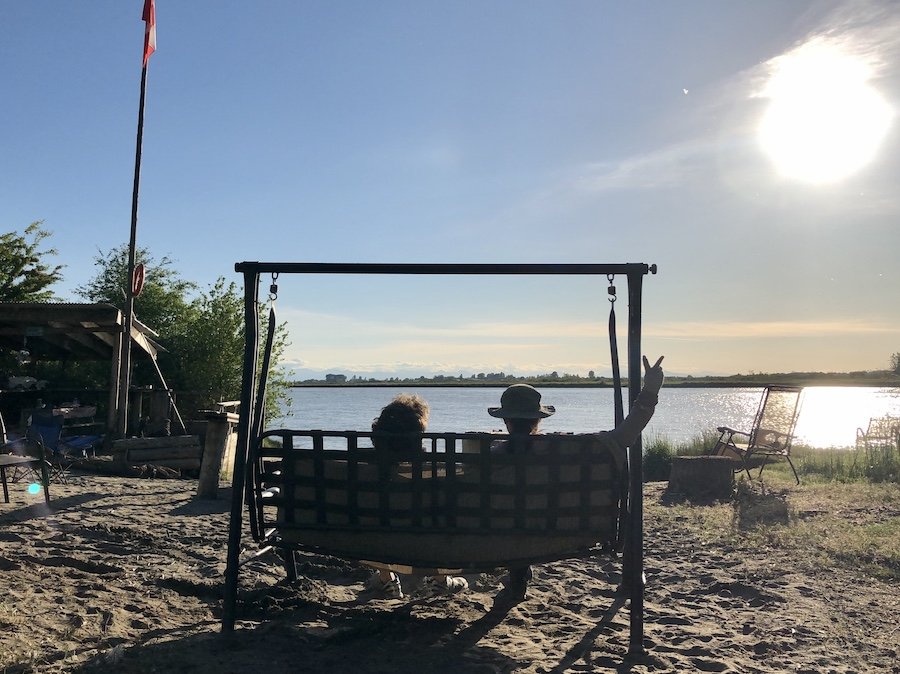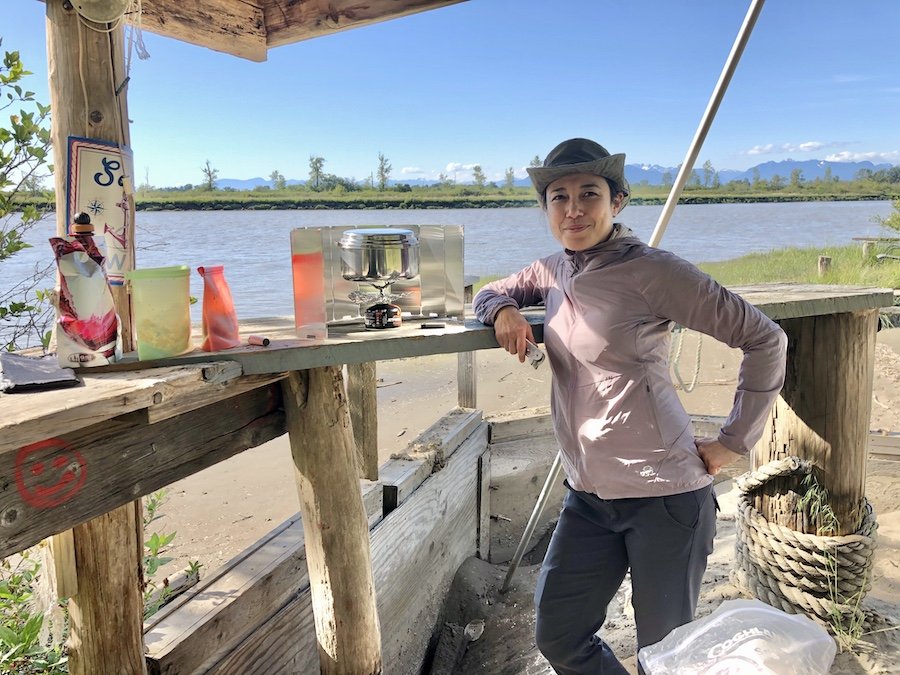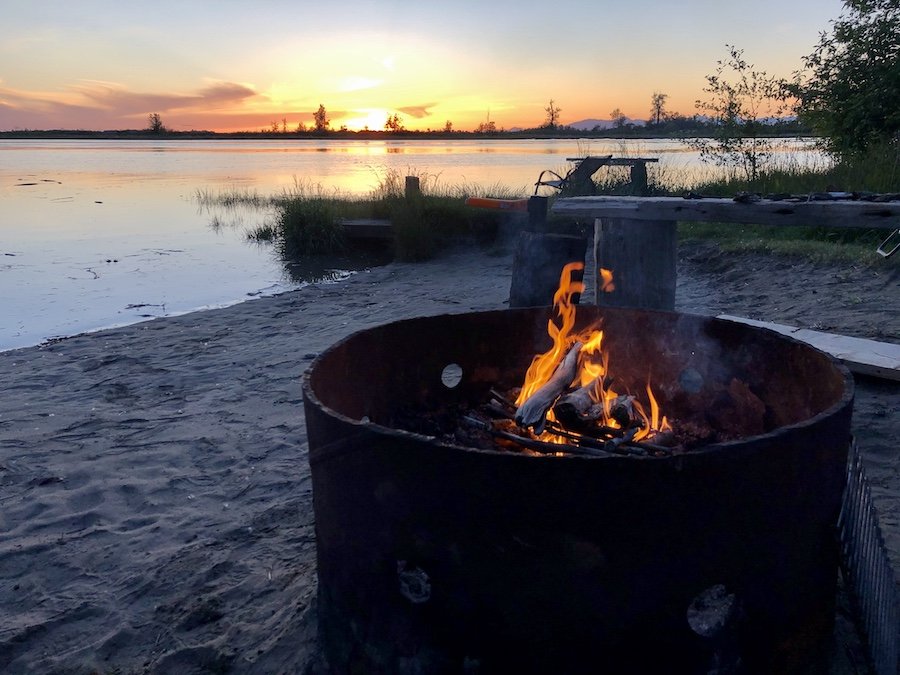 Why I Won't Publish the Location
Places like this are hidden gems for local marine explorers to enjoy. If people start publicizing them, anyone coming from anywhere will start wanting to check it out. It will become busier, less clean, less pristine, and the gem will no longer be a local secret.
If you want to find local gems like this, go out and explore! That's part of the fun of kayaking. All your local islands are shown on maps. Google Maps can be used in satellite mode to help you identify good spots to stop. Just make sure it isn't a private island. Be on the lookout for signs that indicate this so that you aren't trespassing. Also, be sure to avoid disturbing local wildlife. Sensitive wildlife areas are usually well marked too, so do your best to avoid them as well.
Have you had any experiences kayak camping at a local hidden gem islands? Please share your experiences (but not the exact location) in the comments.