By the time the province started opening up our provincial parks for camping, we were champing at the bit throw myself into nature and spend some time with friends who shared our love of the outdoors. I had learned about Pavilion Lake at Marble Canyon Provincial Park from a co-worked who showed me spectacular photos of clear turquoise waters rarely seen in freshwater bodies. Only a little over 4 hours away from home, I just had to knew I would make the trip out there and do some kayaking and freediving in those gorgeous waters. Two weekends ago, we made that trip.
Clear, Colourful Waters Imbued with Mysterious Life
Pavilion Lake is known internationally by the scientific community for the freshwater microbialities that represent some of the earliest remnants of life on ancient Earth that were common 2.5 billion to 540 million years ago. As such, it attracts scuba divers and freedivers alike. I had intended to freedive to check them out, but somehow my diving fins didn't make the trip. With only my short swimming fins and choppy, windy conditions, not to mention higher water levels, which meant the microbialities were deeper than usual (normally they're around 60 feet deep), I decided it wasn't worth the risk. I did, however, enjoy snorkelling and doing a few dives down into the shallows. As far as marine life went, I did spot quite a few trout in the water, but the real treat was just having such great visibility in a lake. Read more about the Pavilion Lake microbialities.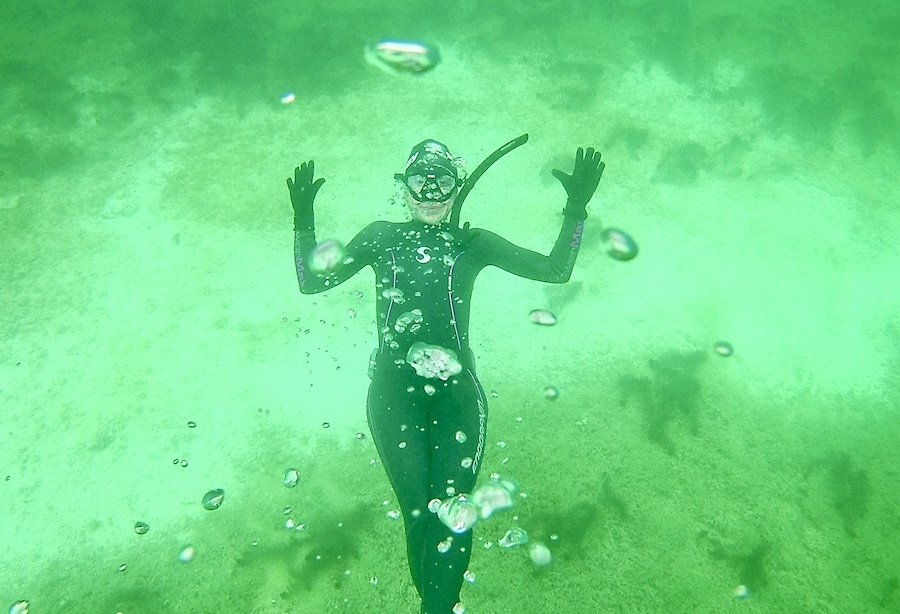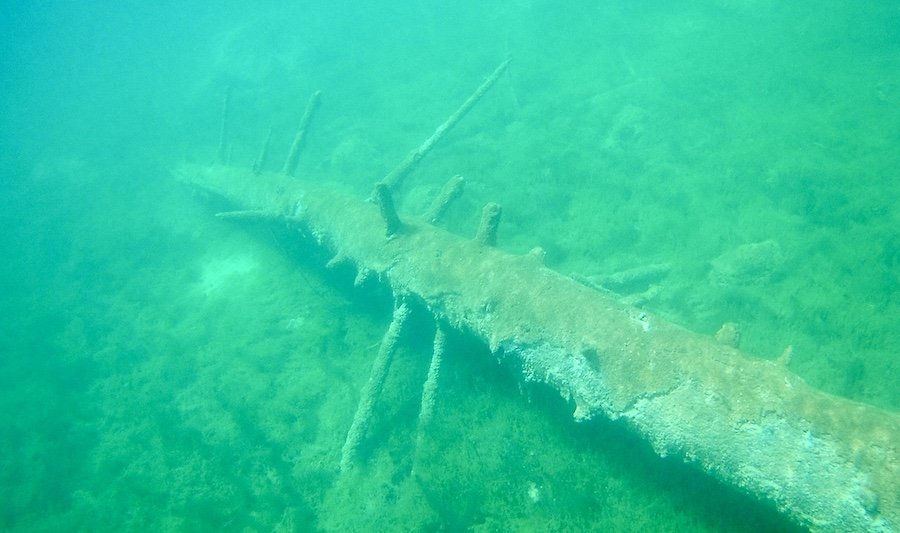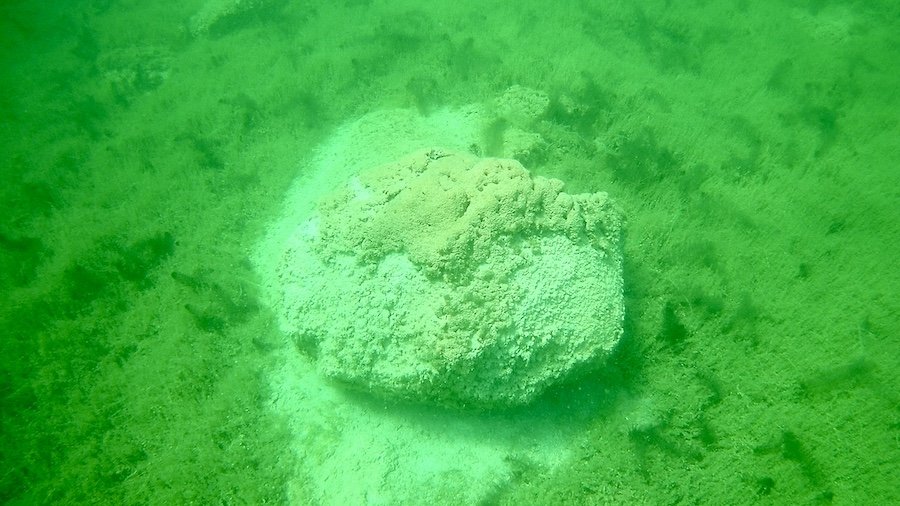 Paddling Pavillion and Turquoise Lakes
Pavilion Lake is the largest of the three lakes at Marble Canyon, with plenty water to explore. It would appear that when the water is shallower, more of it is clear, making for awe-inspiring photo-ops for anyone on the water, whether it's a kayak, canoe or paddle board. Being earlier in the season, with the water higher, there was less of this effect, but there were still pockets of to be enjoyed all around the lake, not to mention the sweeping canyon landscapes that surround the lake.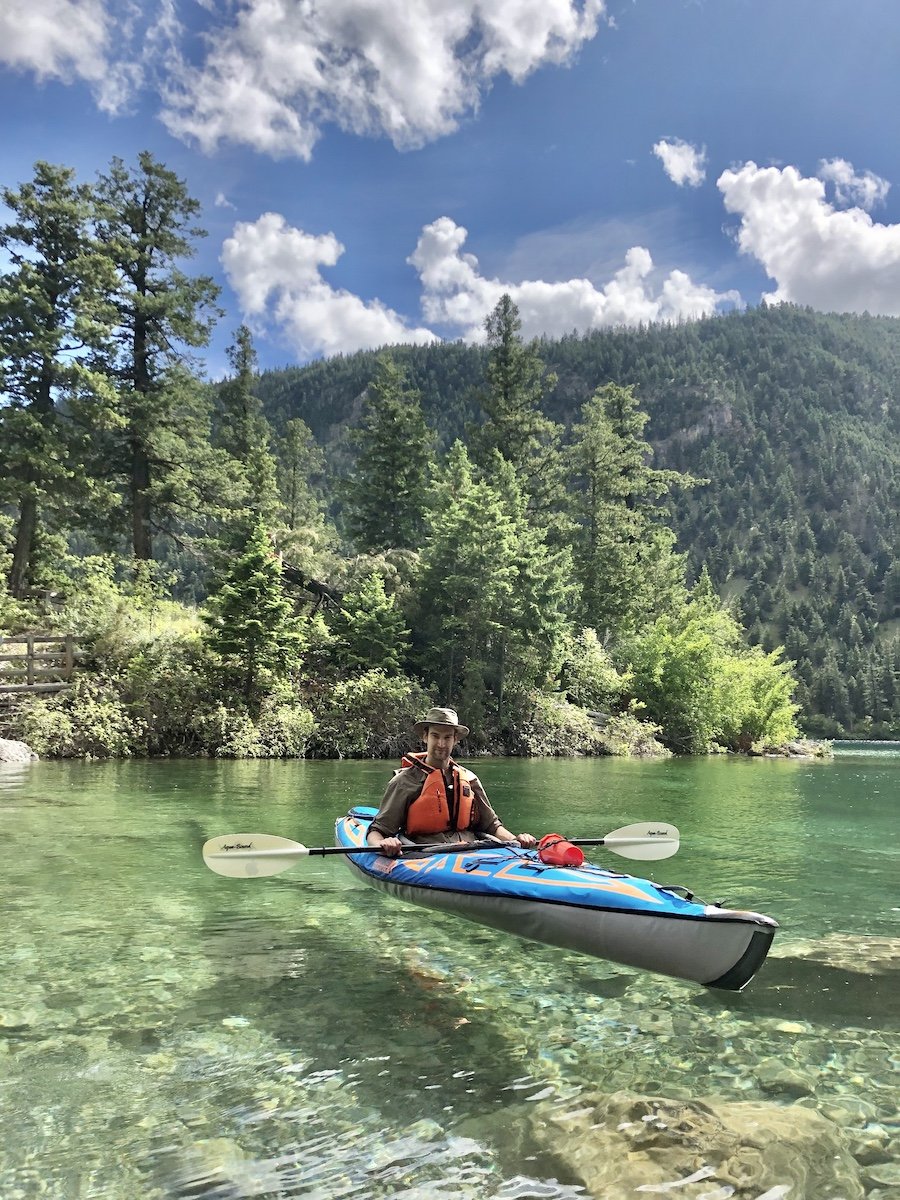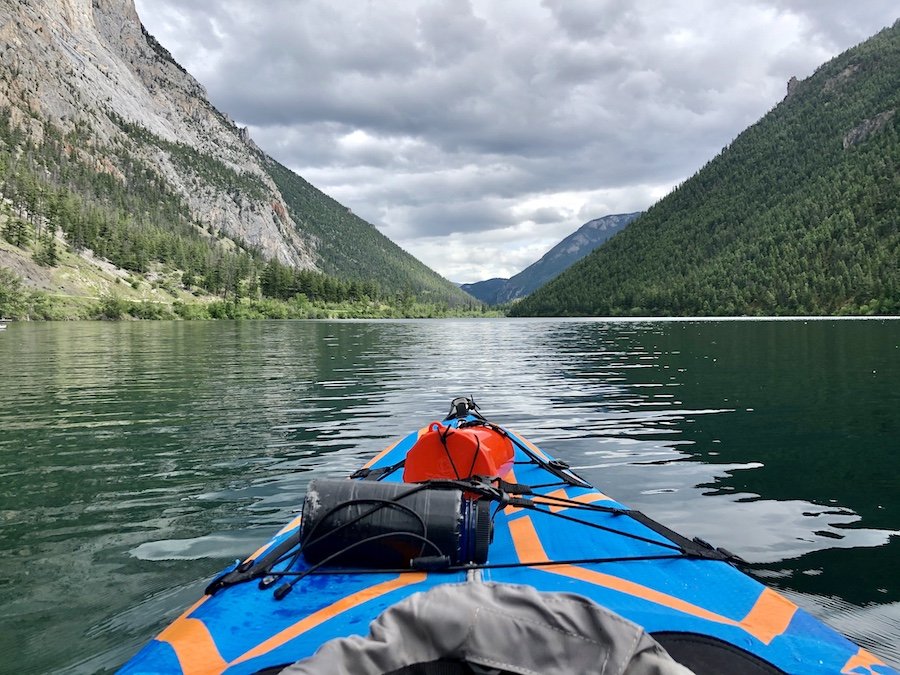 Turquoise Lake, on which the campground is located, also has its charm. A quick paddle across the lake from the campground takes you to a towering waterfall only a short hike from where you bank your boat. When I say "quick", I mean it was a swimmable distance for those who are keen (like me). There were pockets of turquoise around the lake, but again, probably less of them due to the higher water levels.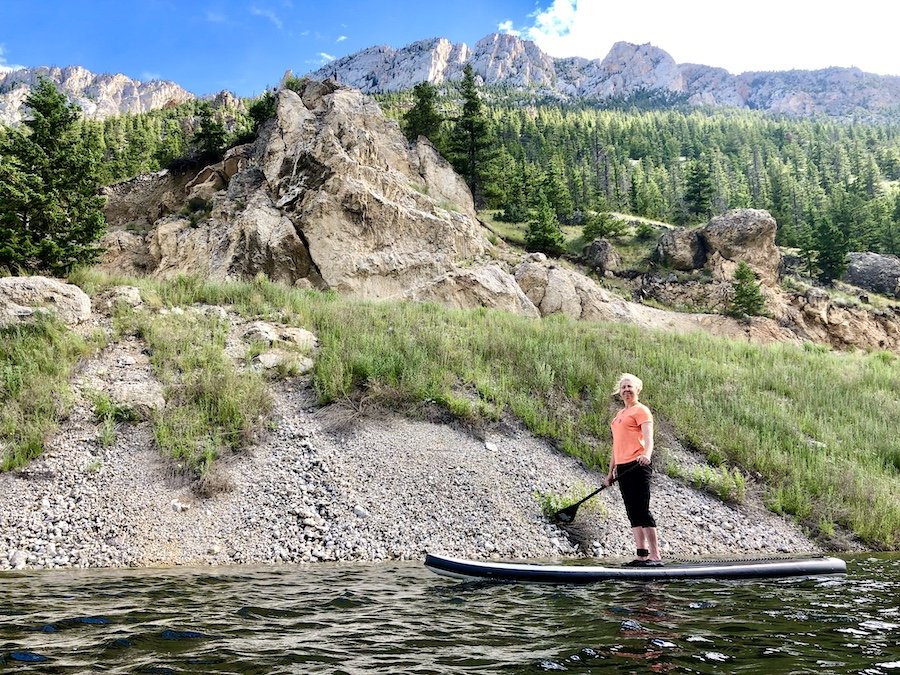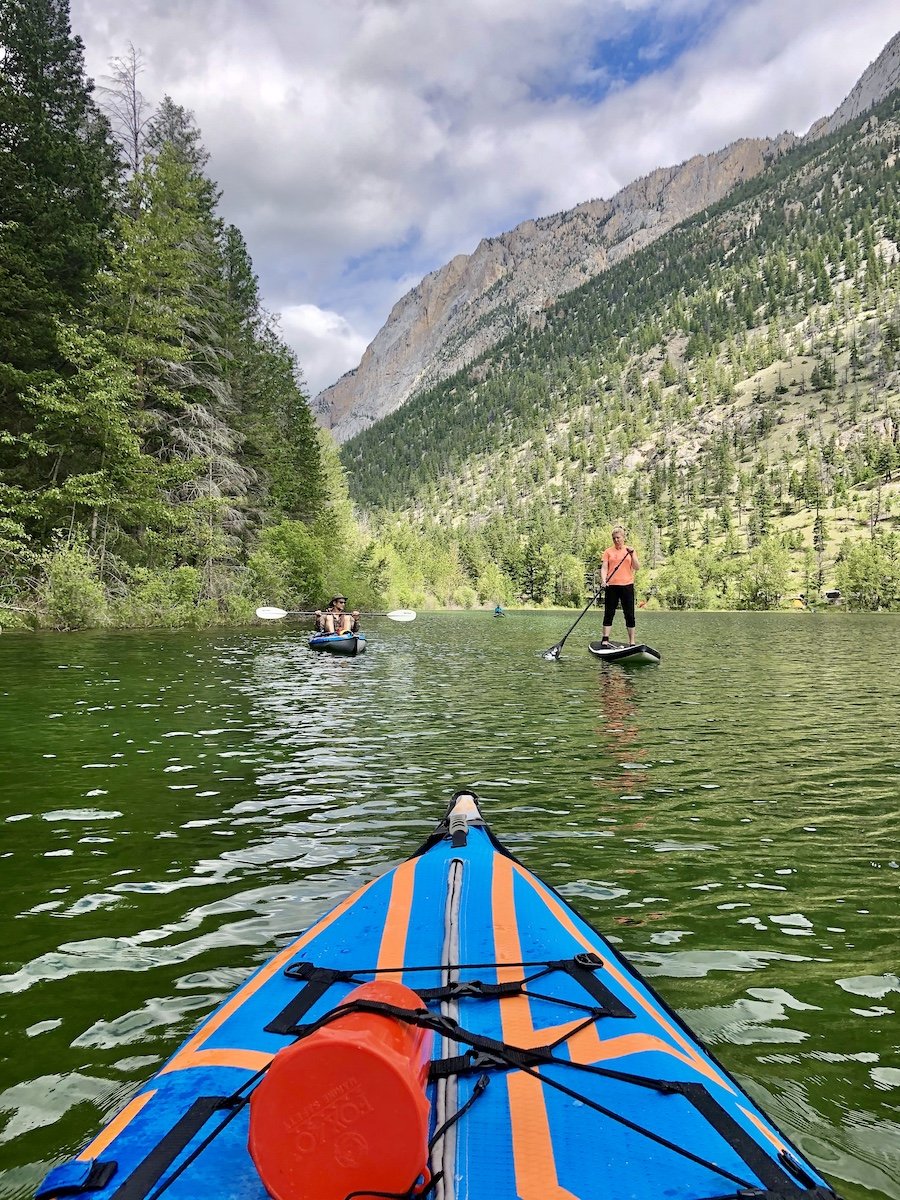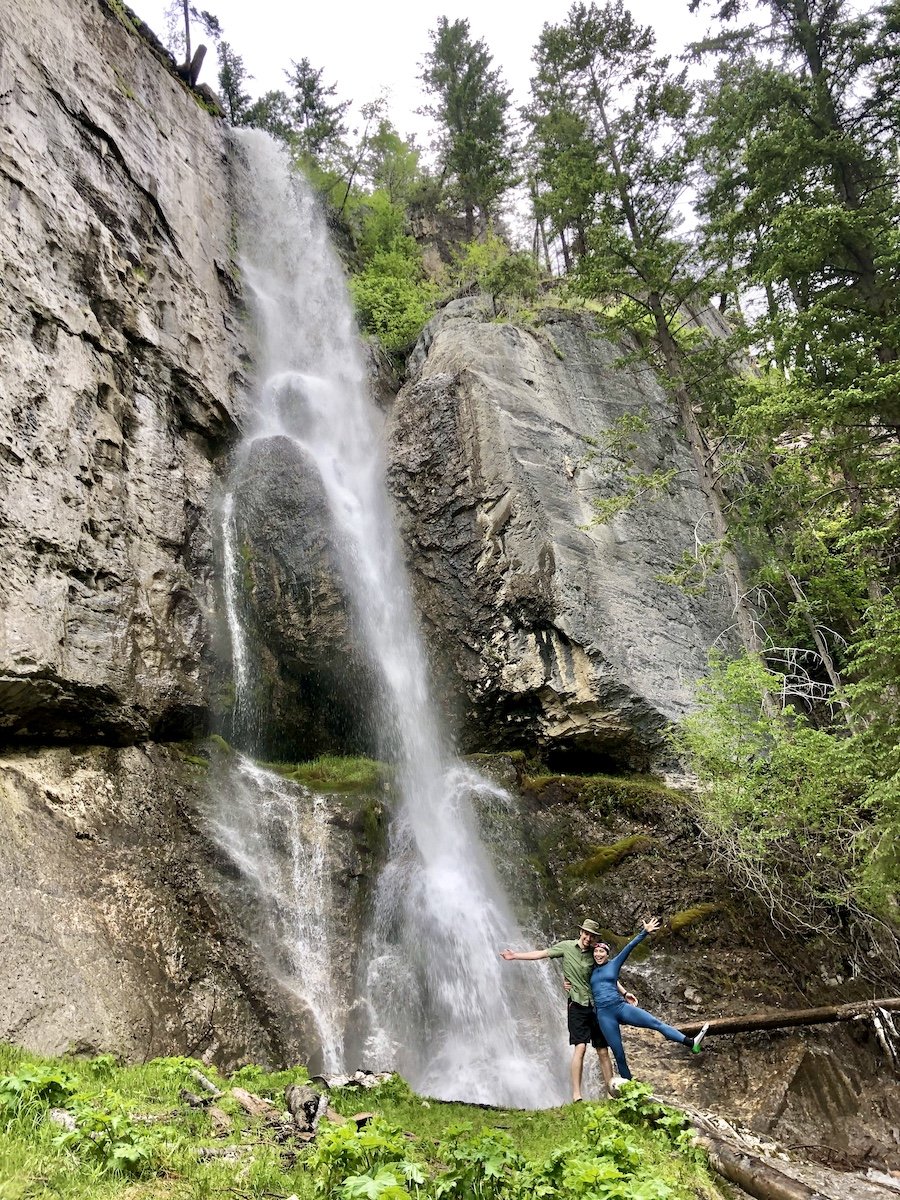 First Come, First Serve Waterside Sites
All 30 of the park's campsites at Turquoise Lake are first come, first serve, which means you should try to get there a day or two ahead of the weekend if you want to have a hope of getting one. The park was at capacity over the weekend. Most of the campsites are either right by the water or in view of the water. Most of the waterside sites require you to walk down stairs or a path with to set up, leaving your car up in a separate parking spot, which is what we did, which meant setting up our Skycamp rooftop tent away from our main site. This was fine, except when it got to capacity, the host set up a couple right next to us in an unofficial overflow site at 11pm, which led to a little late night noise as they set up, but they quieted down after asking them to speak more quietly. Not everyone realizes how much voices carry outside.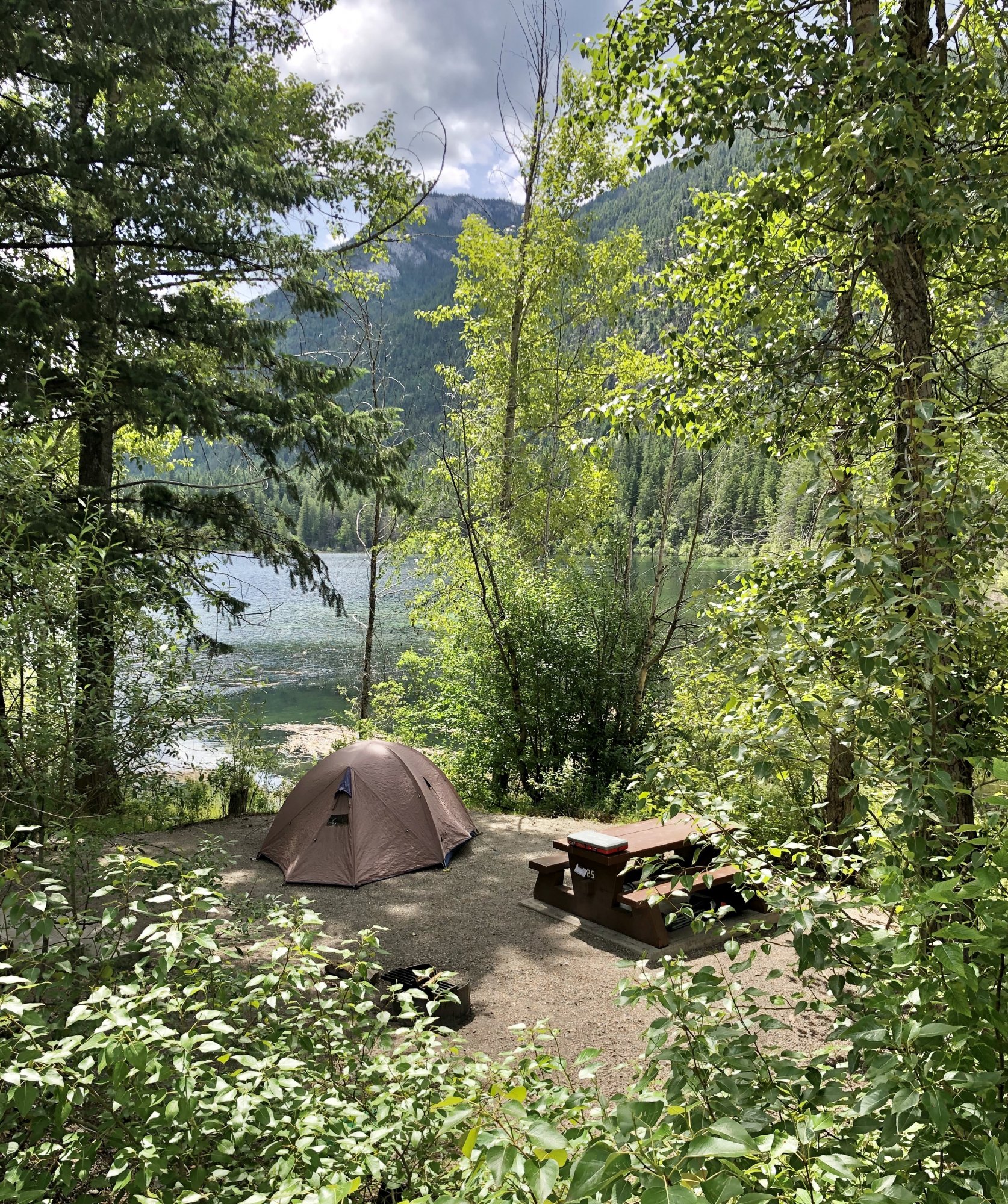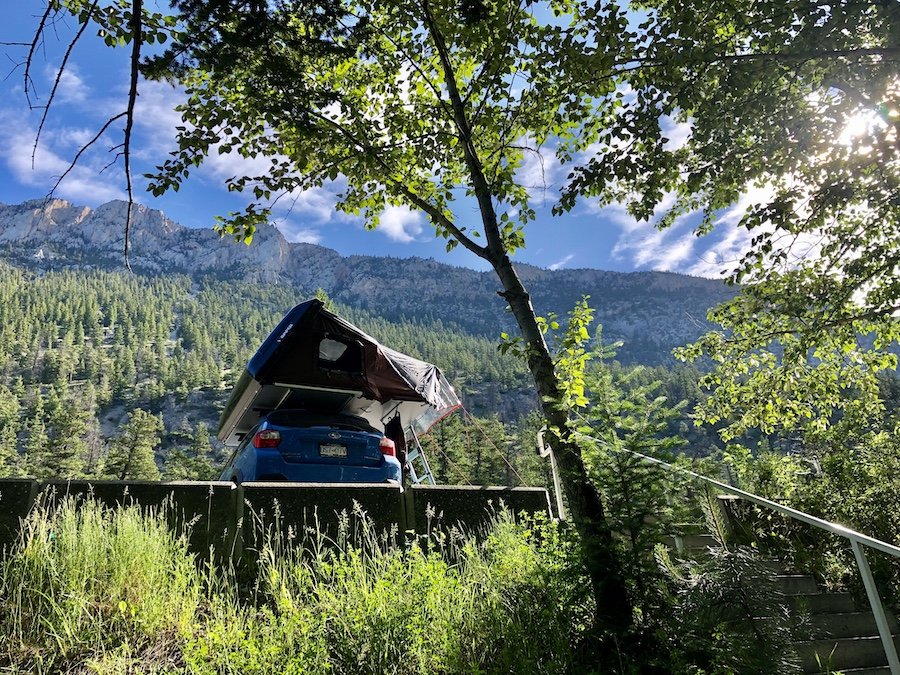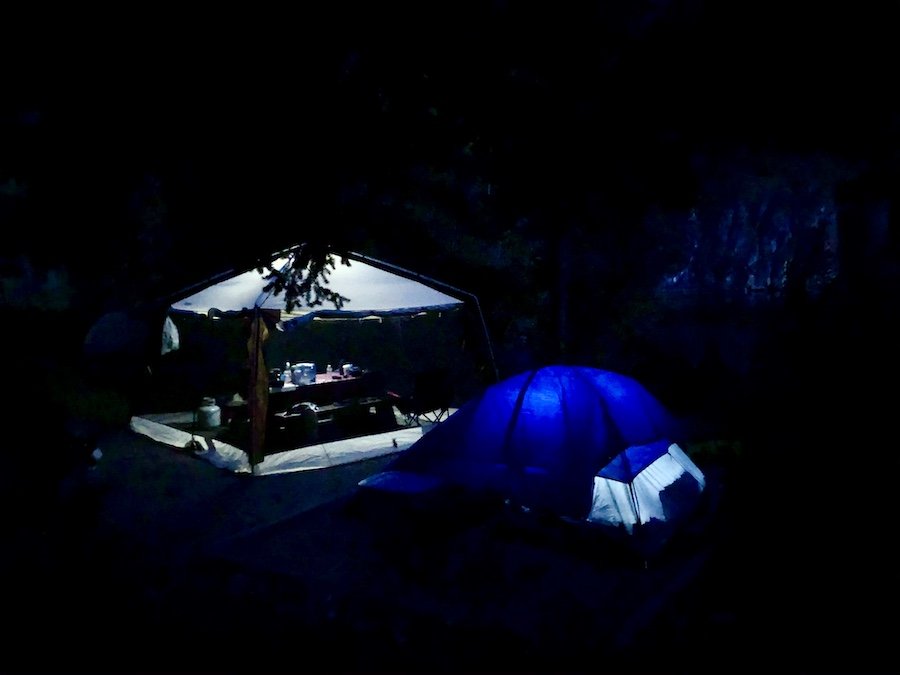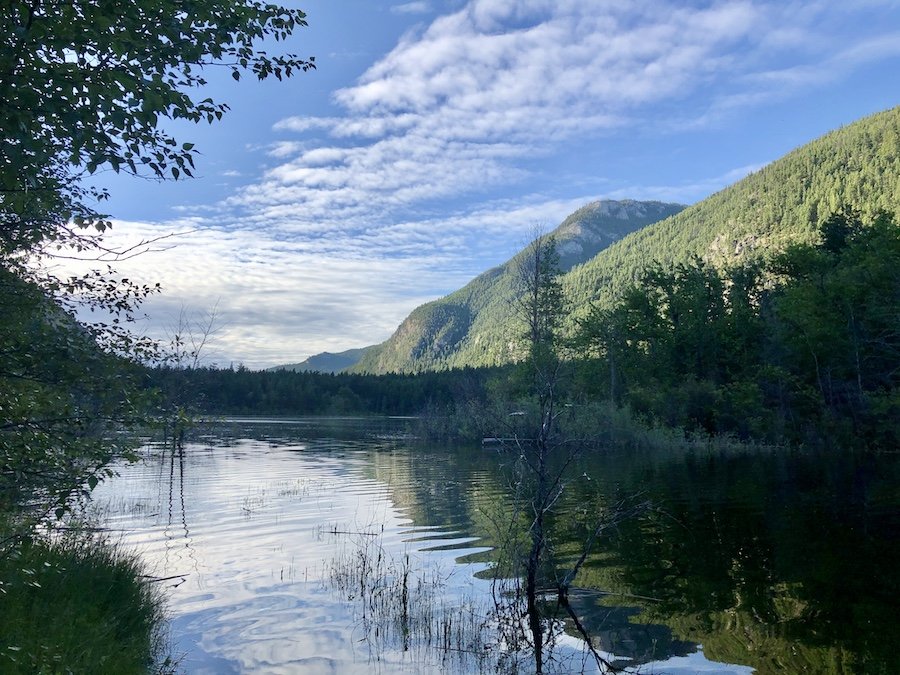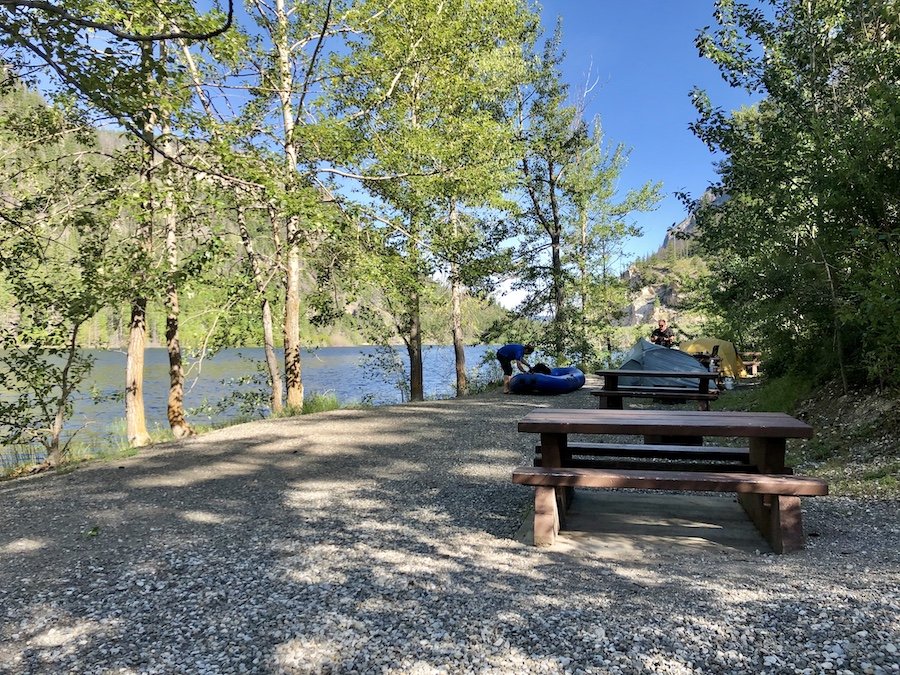 If you don't manage to get one of the prime sites, there are sites up on along the roadway, but hardly ideal for a camping getaway, though most people in trailers or RVs have to use these site as there are only a couple that allow you to drive your vehicle down to the site away from the main road. The facilities of the park are not what you might come to expect from bigger campgrounds, halfway between what you would expect from a recreational site and a provincial park. There are no flush toilets or showers, only outhouses. There is fresh, drinkable water, no plumbing, so be prepared to work those arms on the one pump in the campground. The nicest sites are stunning, but don't expect to have a private waterfront. We had an access point to the water, but there is also a walking path for the park running between us and the lake, so we had a number of campers walking through with their dogs or kids. For the most part, people were quiet and respectful though, and the camp host did a good job keeping careless dog owners and rowdier camping groups in check.
The Climbing is Better than the Hiking
The camp host let us know about a few places we could hike if we were so moved. We checked out one that led up an old forestry road. It was okay. We were happy enough to have a place to walk and stretch out our legs one of the morning, but we quickly decided that the water was the main attraction for us. That being said, quite a few rock climbers came to the area to climb the rock faces of the canyon. While we have enjoyed outdoor climbs in the past, we don't have the supplies to set up our own routes, so it wasn't something we got to do, but I imagine it would be an amazing site in which to do it.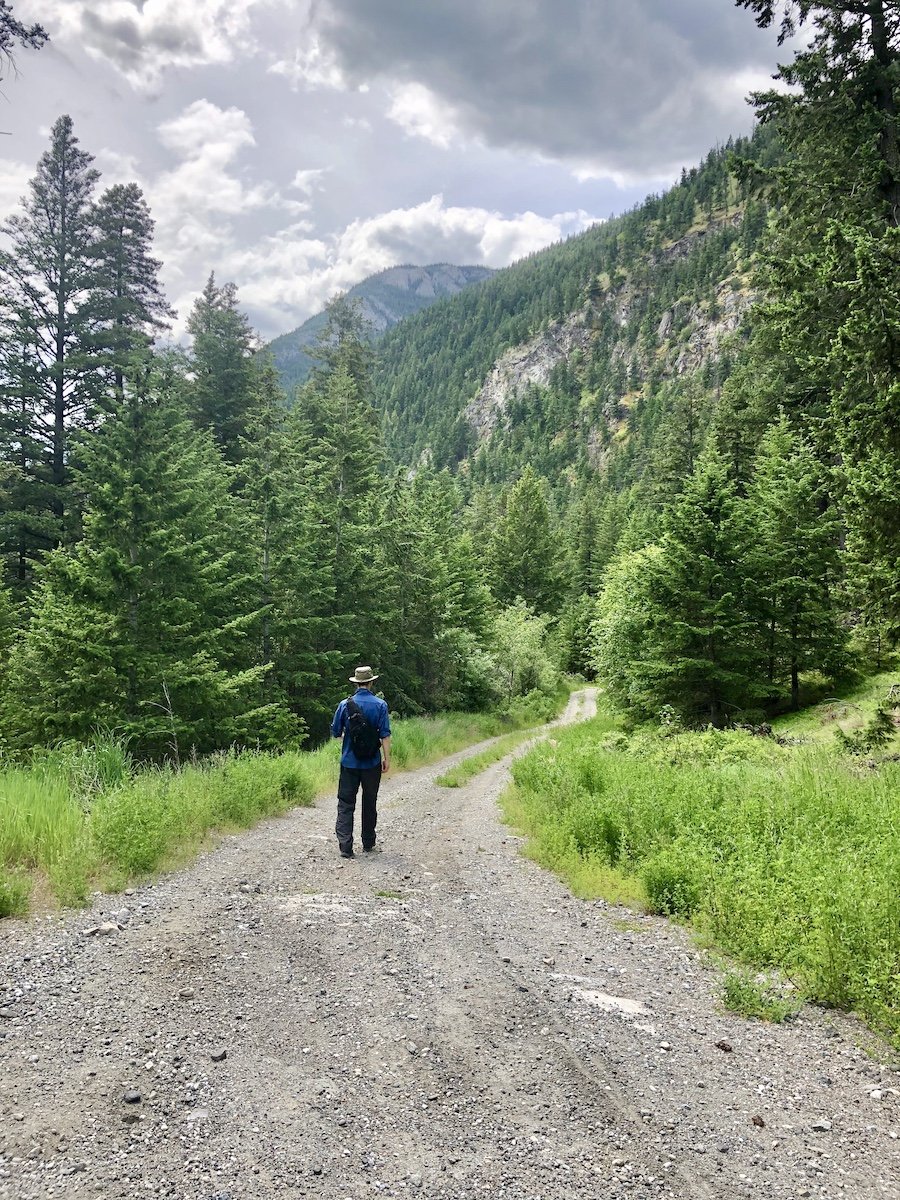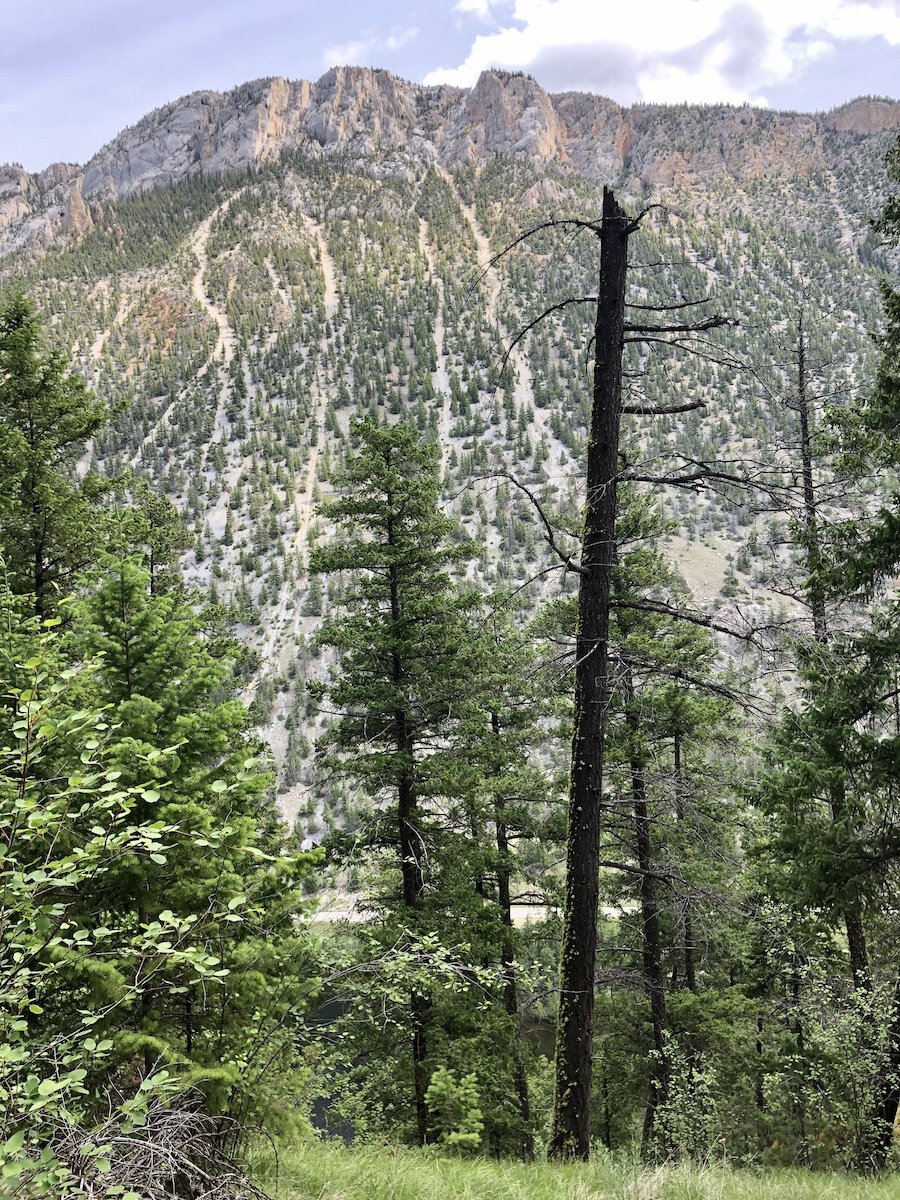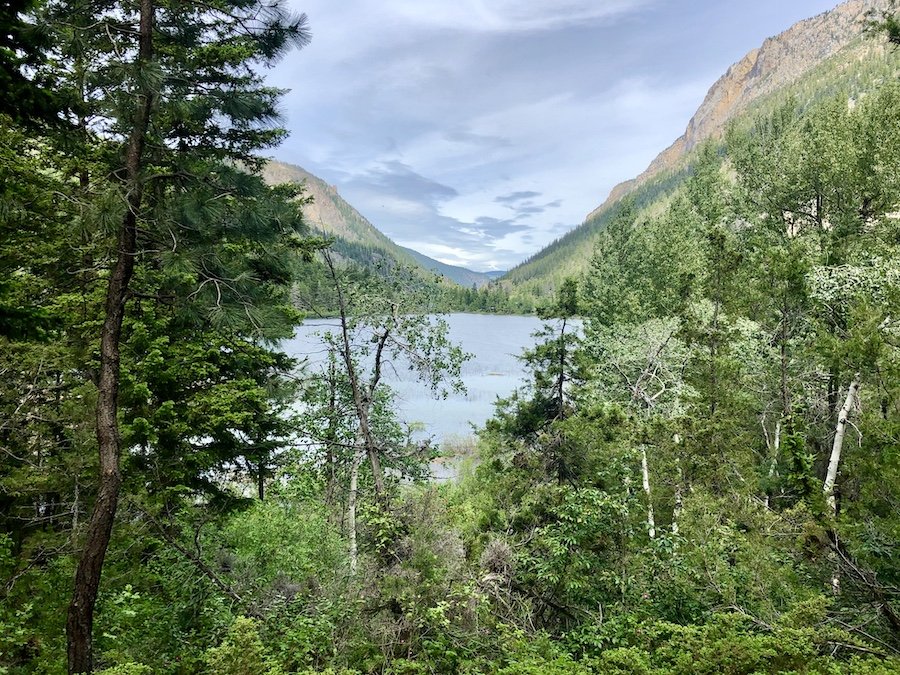 Bottom Lime: Paddle, Dive or Climb for an Amazing Weekend Trip
While the campsites themselves aren't as nice as we have experienced at other car camping campgrounds, the outdoor recreation opportunities more than made up for it. I probably wouldn't go there just to relax in nature, but it was well worth a trip to go and experience the lakes as a kayaker and free diver over the course of a long weekend.
Have you ever been to Marble Canyon Provincial Park or Pavilion Lake? What activities did you enjoy at the park? Please share your thoughts in the comments. :)