In my last blog post, I talked about our road trip adventures on the north end of the Oregon coast. As we pulled out of Fort Stevens soggy and wet from an endless, unforgiving rain, we headed south on highway 101, hoping we were heading in the direction of better weather. We had a number of different campgrounds earmarked that offered first come, first serve sites available, but decided to push further south while the rain continued to pelt the windshield.
Ultimately, we wanted to spend a bit more time on the south coast, knowing it was the least likely part of the coast for us to visit again in the future, but we did manage to enjoy parts of the central coast later into the afternoon after the rain eased up a bit. Being a road trip style adventure, we tried to keep our options open and our plan flexible, stopping to explore outdoors when local sights drew us in when the weather wasn't as threatening. There are so many viewpoints and mini-hikes along the coast, if we visited them all, our road trip progress would have been very slow indeed so maybe the rain helped us be more selective.
Quick Coastal Viewpoint Stops
Our next stop was at the Talbot Campsite viewpoint just south of Lincoln City. You can go down to the water and scramble up the rocky point but decided to simply appreciate the view from the viewpoint. It was here that Lieutenant Theodore Talbot made camp with his 9 men, during his explorations of the area he was charged with doing by the US government in 1849. There he met the Yacona Native American tribe who received them kindly.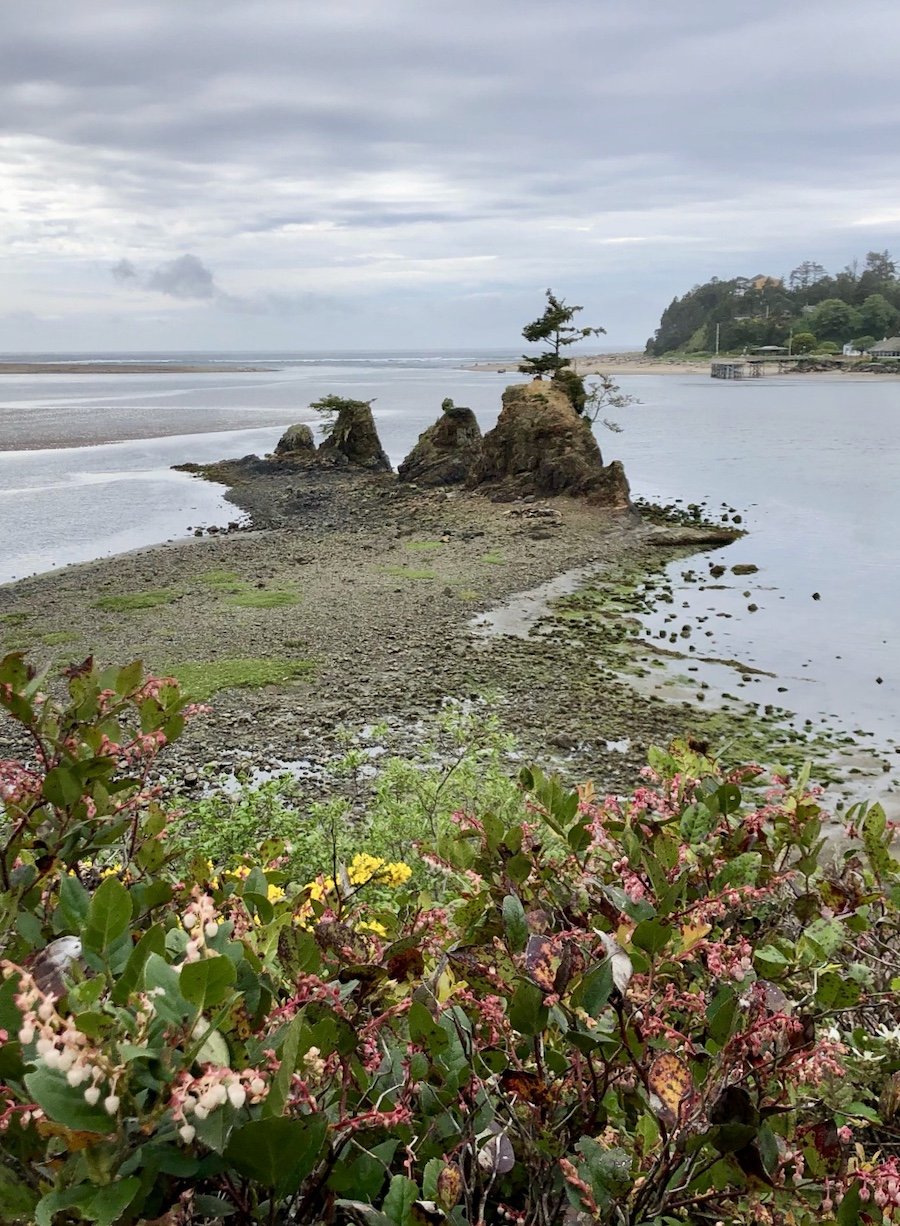 Our next stop was at the Cape Perpetua Overlook, part of the Siuslaw National Forest. We pulled off the highway and almost immediately started driving up, up, and up, anticipation of an amazing view rising as the car climbed. We were not disappointed. There are a few short trails there, but it was fairly late in the day so we decided to push onward. We were glad we stopped though because we got our first sunny view at that moment.
We also made brief stops at Upmqua River Light lighthouse, which was less impressive than others we saw, but quite actively used by the coast guard, and took time to appreciate the Yaquina Bay Bridge in Newport, after stopping for a meal.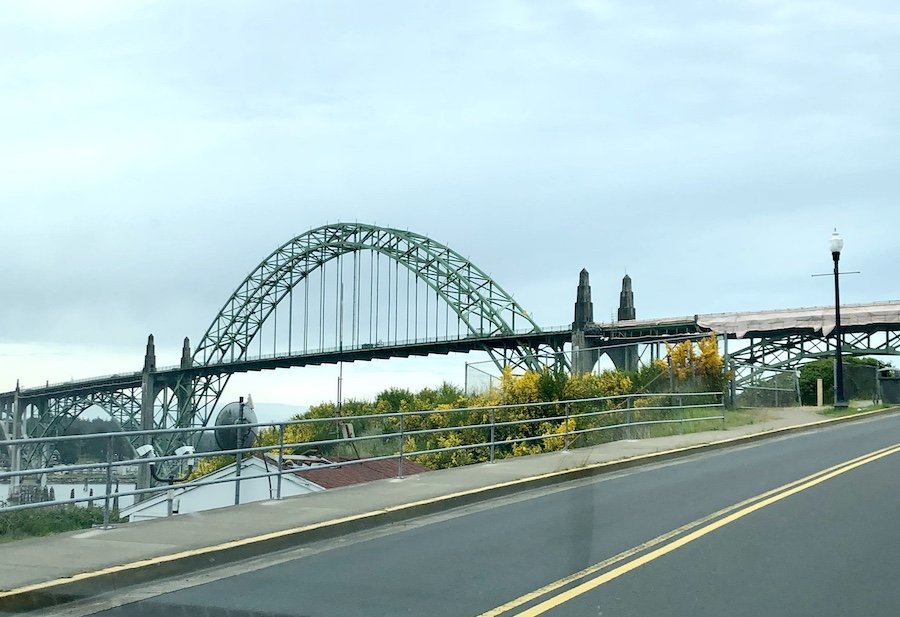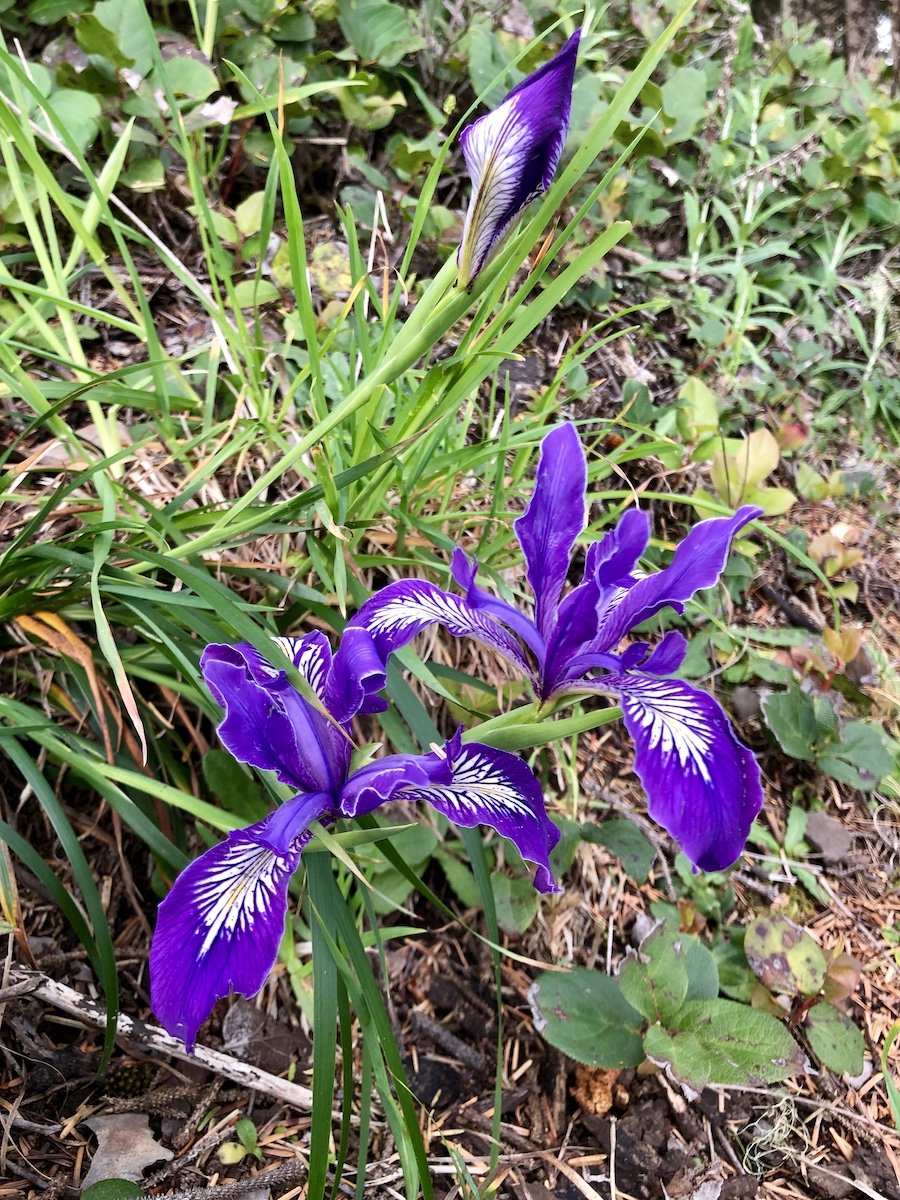 Exploring Carl Washburne State Park Beach
We had originally planned to camp at the Carl Washburne State Park but the campground itself was on the opposite side of the highway from the beach and wasn't super impressive, so we instead decided to get out and explore the area but continue driving further south before setting up camp for the night. The beach there is beautiful with lots of little microcosm views to appreciate as you walk, made even more beautiful with the sunny break in the weather.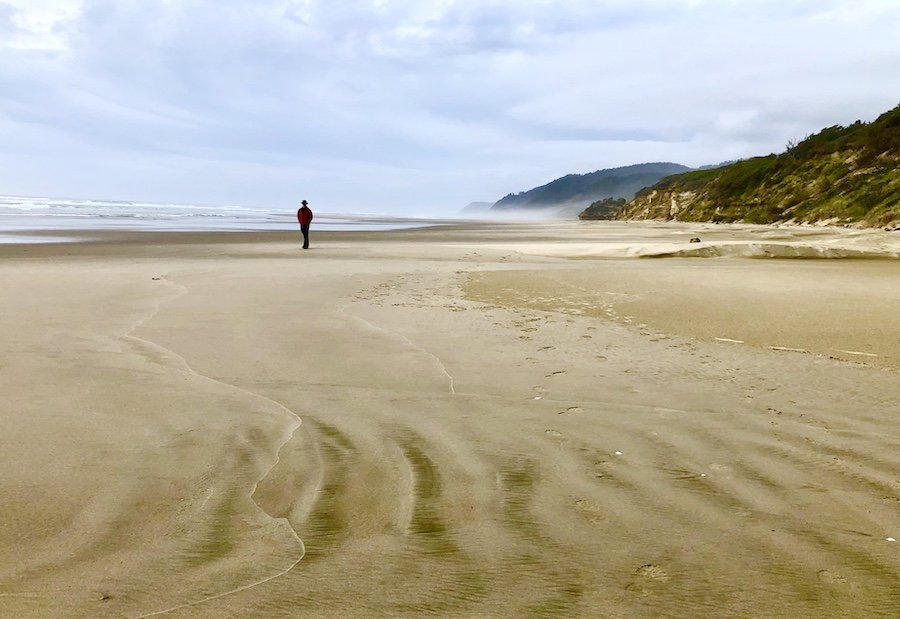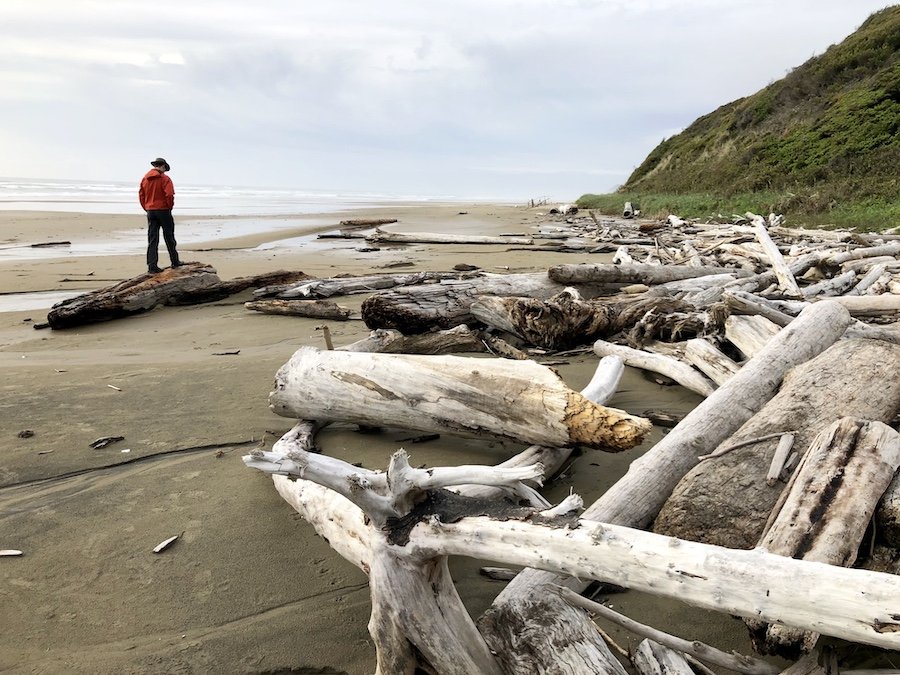 We had originally been looking for the Hobbit Beach trail, but didn't see any evidence of it... until we got back on the highway. Five minutes down the road, we saw the sign for the trailhead, and decided to stop again having been recommended to do so. The Hobbit Beach trail is a 1.5km out-and-back trail, manageable by most people of average fitness level. At first I couldn't figure out why it was called Hobbit Beach as there wasn't anything notably Hobbit-like about the trail or beach itself, but we did find a couple of trail branches that required you to crouch through openings in the brush that made you feel like it was designed for hobbits, so maybe that was it. The beach view itself was nothing better than what we saw from Carl Washburne, but apparently there were some fine carvings we missed seeing. Oh well.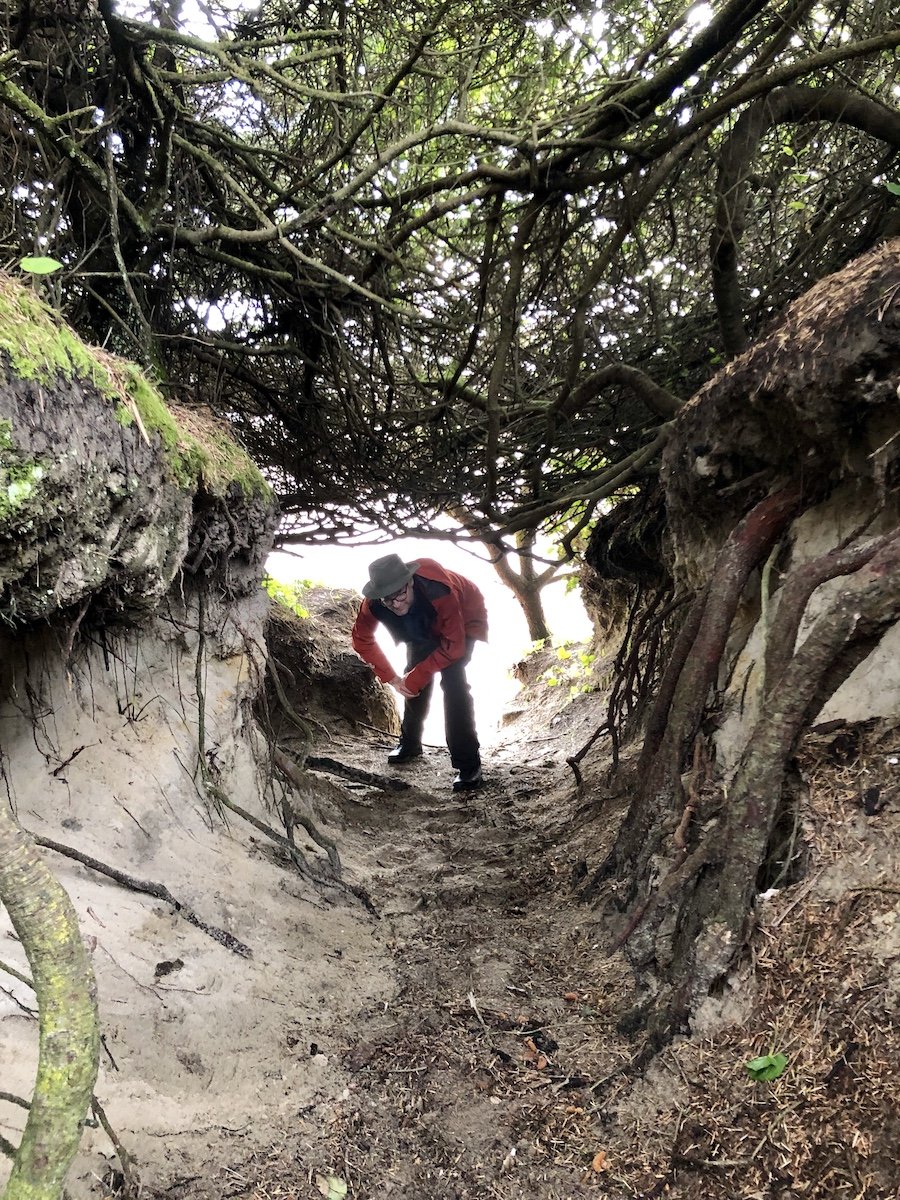 From the trailhead, you can take the second trail to Heceta Head lighthouse, but because it was a 5km out-and-back trail, we didn't have time to do the full hike. Fortunately, we were able to stop at the more formal Heceta Lighthouse scenic viewpoint, making good use of the State Park pass we had already paid for at Fort Stevens, which was good until 10pm. If you don't have one, you'll need to pay $5 for a parking pass.
The Heceta Head Lighthouse viewpoint trail is only a 3km out-and-back from the parking lot, and it's totally worth the hike, taking you past the lighthouse keeper's house, now a B&B that you can actually stay at, and right to the lighthouse itself. They give tours at certain times of day, but not while we were there. It is well-worth your time to climb up part of the trail back toward the Hobbit Beach entrance as it allows you to look down at the lighthouse from the back and snap some shots with the ocean in the background.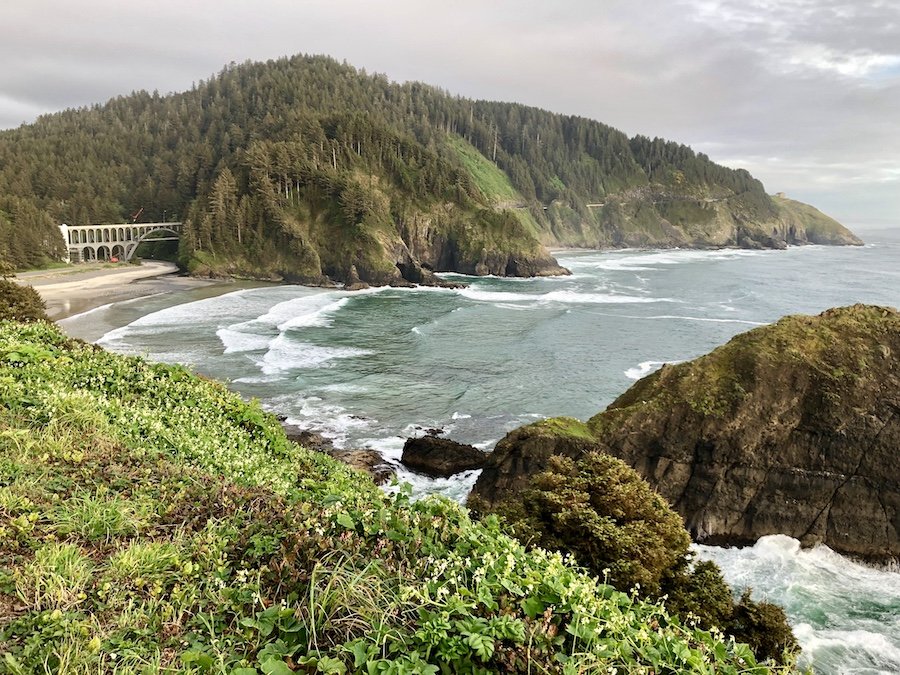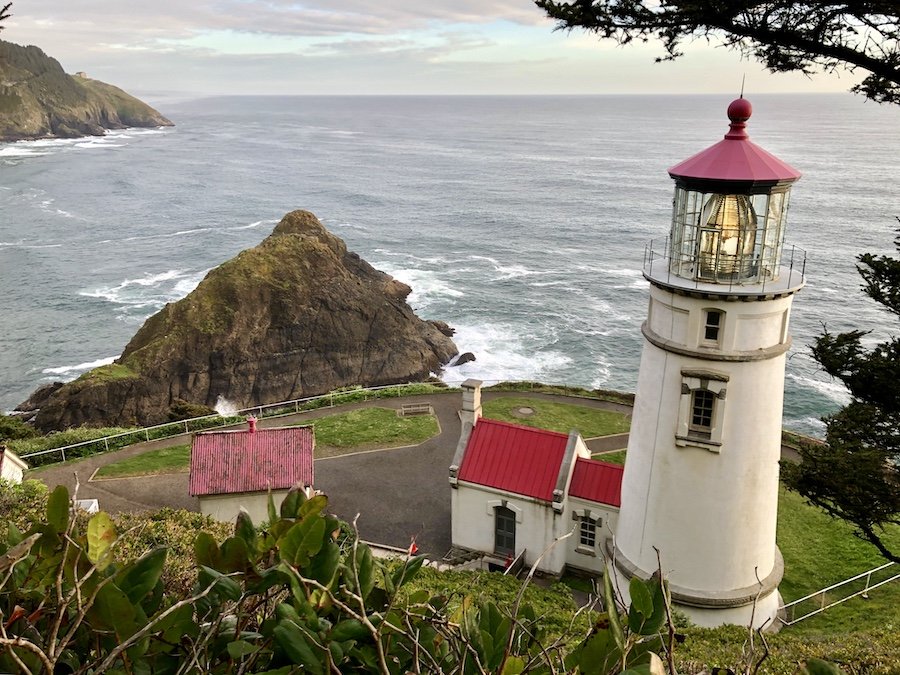 Appreciating Oregon Coast Sunset
We kept on driving all the way through the central Oregon coast during sunset. This was a great time to stop and appreciate the views being the first consistent sun we had gotten so far. I'm not even sure exactly where on highway 101 we took these shots, but it was somewhere between Heceta Head Lighthouse before Florence. If you're on the Oregon coast and during a wetter season, be sure to take advantage of the days when you have clear skies at sunset.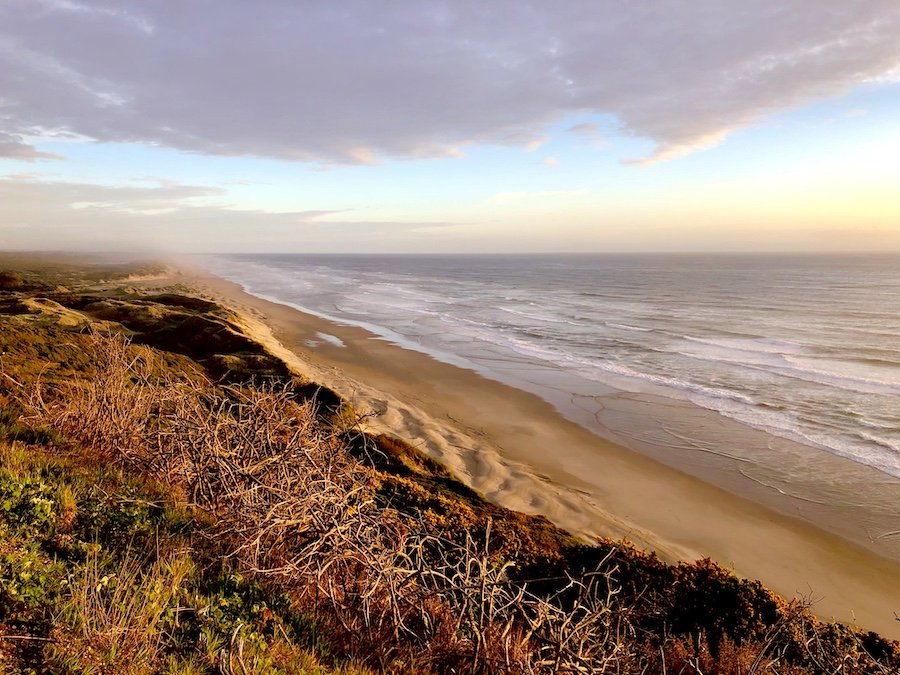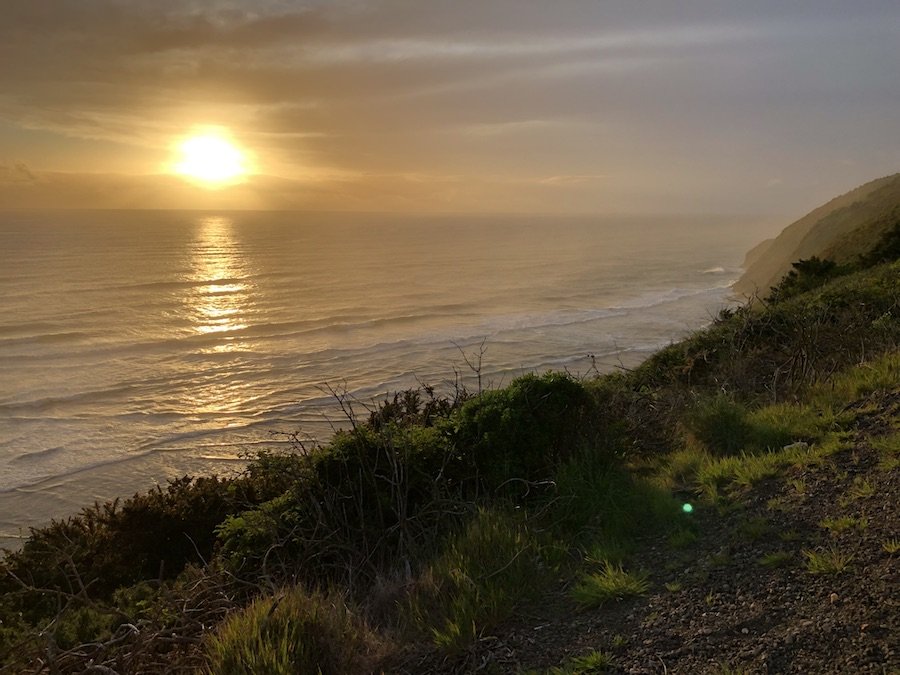 Oregon Dunes National Recreation Area
We arrived at the Jessie M. Honeyman Memorial State Park just after dusk. The campground was practically deserted as you would expect mid-week in May, so we had no problem finding a spot. We opened up the Skycamp, brushed our teeth and crashed for the night. We woke up early the next morning with hopes of going sandboarding at Sandmasters Sandboarding Park for a couple of hours. It was more clear, but it was crazy windy out, and it was expected to rain later. The thought of being out on the dunes, being pelted by sand blown fiercely by the wind made us change our plans. We checked out the dunes at Honeyman and stopped at a roadside viewpoint trail instead. I feel like we could probably spend more time exploring this area in more depth on a future trip perhaps, but we still had the south coast to explore, which is so far down from Vancouver that we were unlikely to ever make that drive again, so onward we went.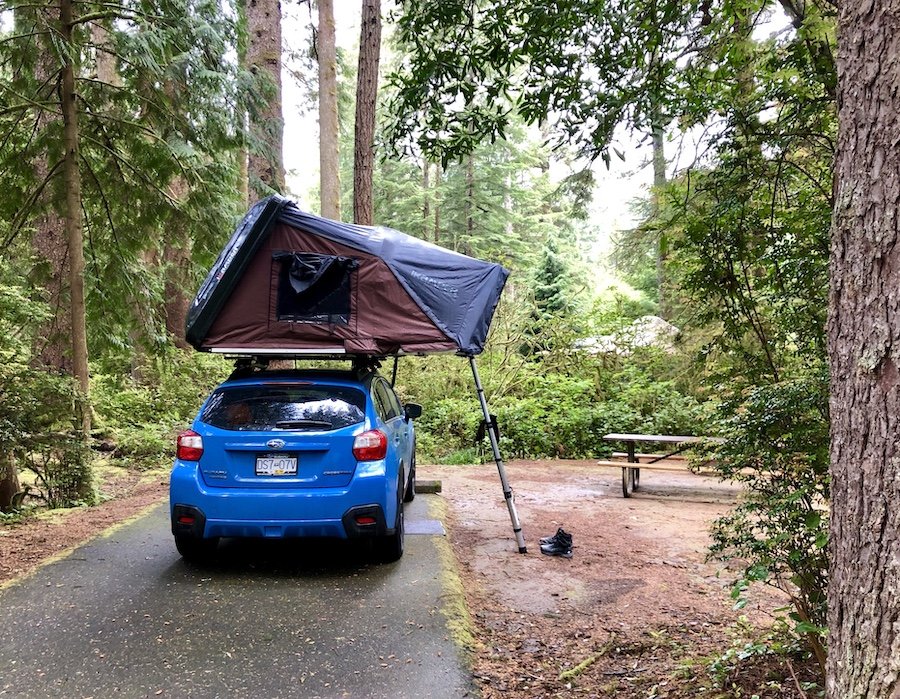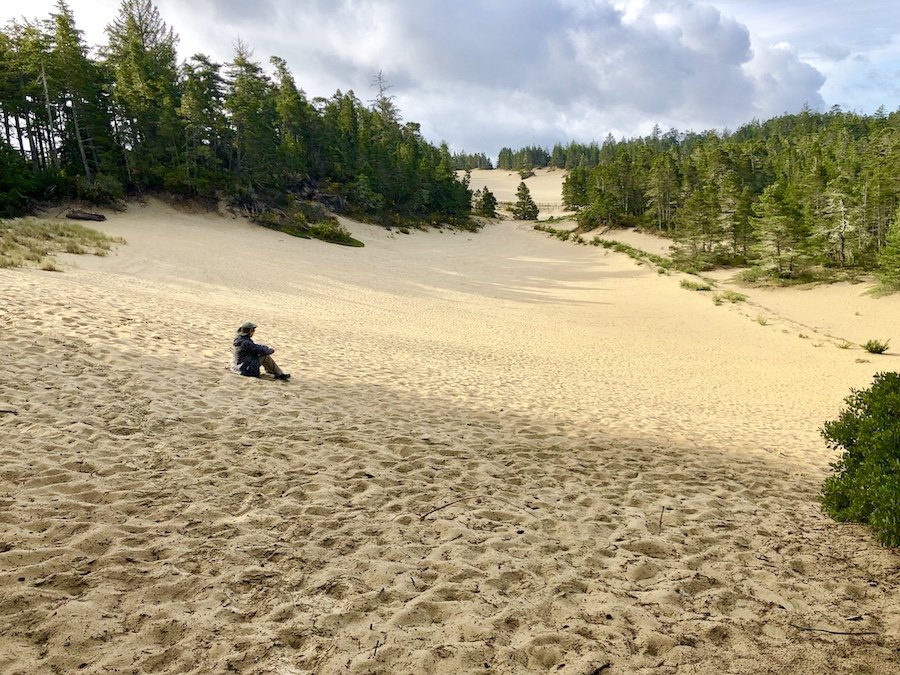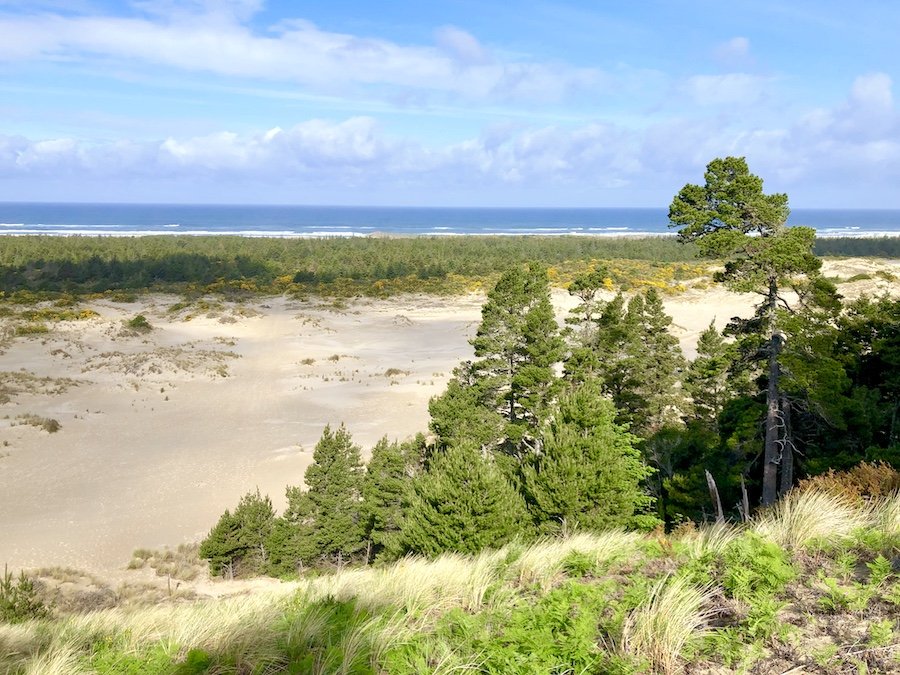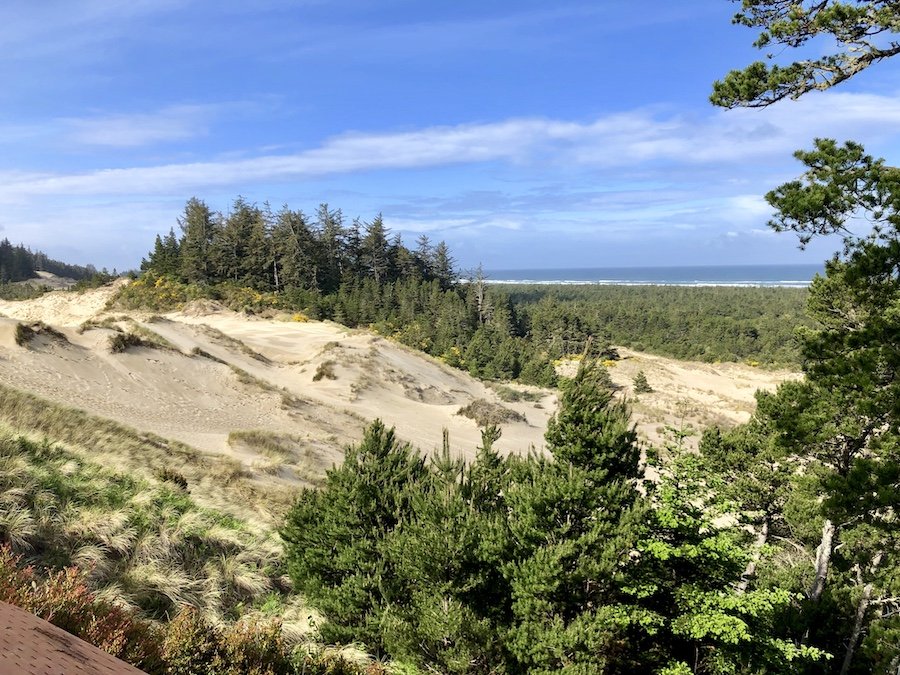 In my next blog post, I'll talk about all our outdoor adventures on Oregon's south coast. Stay tuned...