Chris and I planned a weekend getaway to visit some lovely friends of ours. They ended up getting pretty sick, so we gave them a break and went for a local hike to Poo Poo Point that they recommended... ah, who am I kidding? We always go on hikes or try to experience the outdoors in some way on our vacations. This just gave us the motivation to push harder and get in a more intense workout after having eaten a ton of delicious keto foods they cooked/put together for us.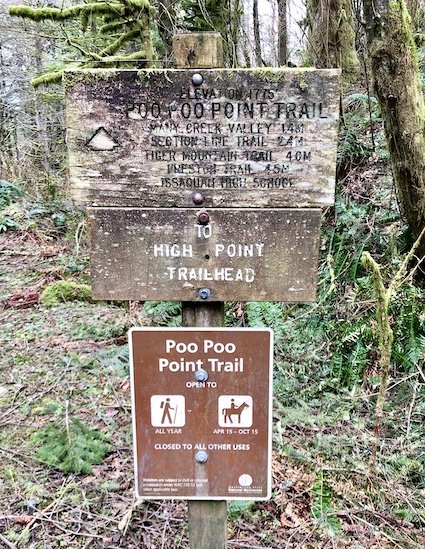 ##30 Minutes to Poo Poo Point Trailhead
Difficulty: Moderate
Time: 2-3 hours
Distance: 7.5km (out and back)
Elevation Gain: 566m
Season: Year-round
A well-known hike in the Tiger Mountain State Forest, it's one of the best options, bang for buck, for amount of driving time (only 20 minutes or so from Seattle) to hiking time, with a rewarding view of the city to boot. Parking is free too, and there are no fees to pay to use the park. It is definitely well-known among locals. We went there on a Sunday morning on a decent weather day in late March and ended up having to circle around a couple of times before we got a parking spot. And there were lots of people on the trail. Not as many as there might be on the Grouse Grind in Vancouver on a weekend, but it also isn't a major tourist attraction with a gondola you can ride down after the hike.
Grinding Up to Poo Poo Point
Speaking of the Grind, many people treat it as a work-out much like the Grind, though it is a significantly easier hike. The slope is more gradual, making it a bit more pleasant, and easier to take your time with it. Before you get to Poo Poo Point, there is a clearing on your right, looking south, but that's not the end. The trail keeps going until you reach a second clearing with picnic tables and AstroTurf, marking the takeoff areas for local paragliders. From here, you can see Seattle off in the distance, even on a slightly cloudy day like we had. A nice perk of this trail is that there are washrooms at the top. No hiding off in the brush to find a private place to pee (or poo-poo... lol). Is that why they call it Poo Poo Point? I wonder...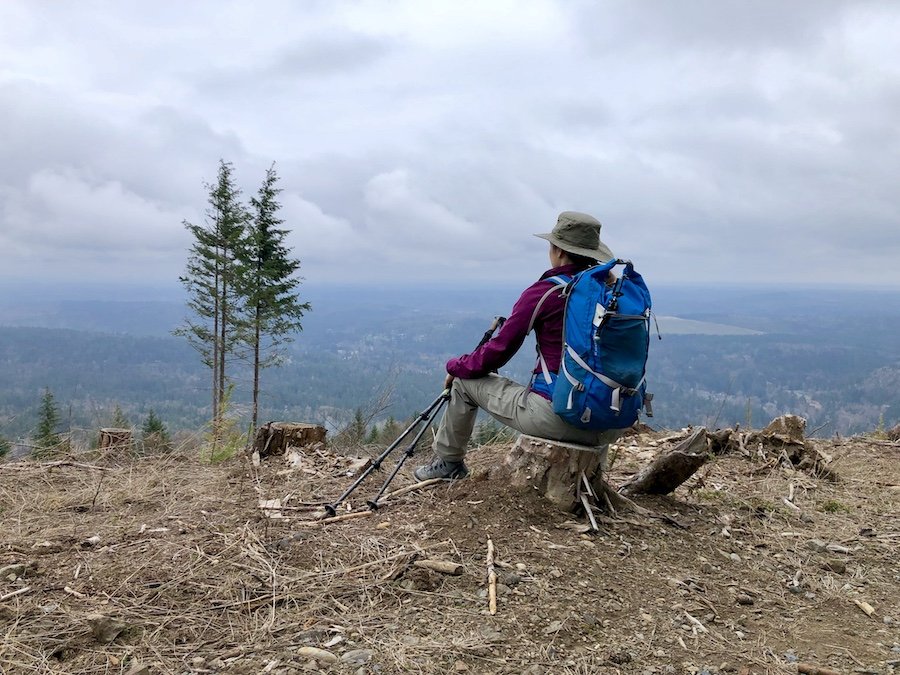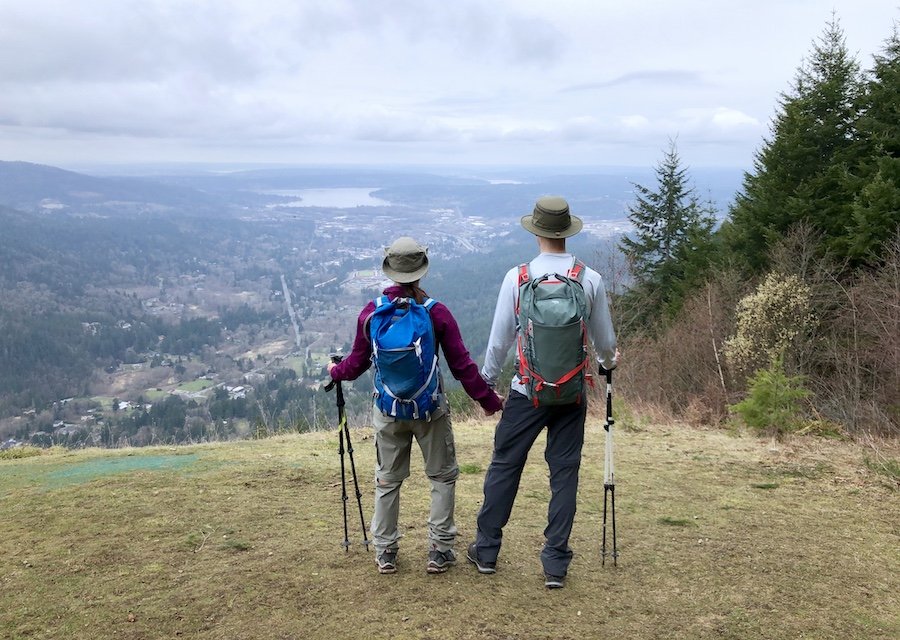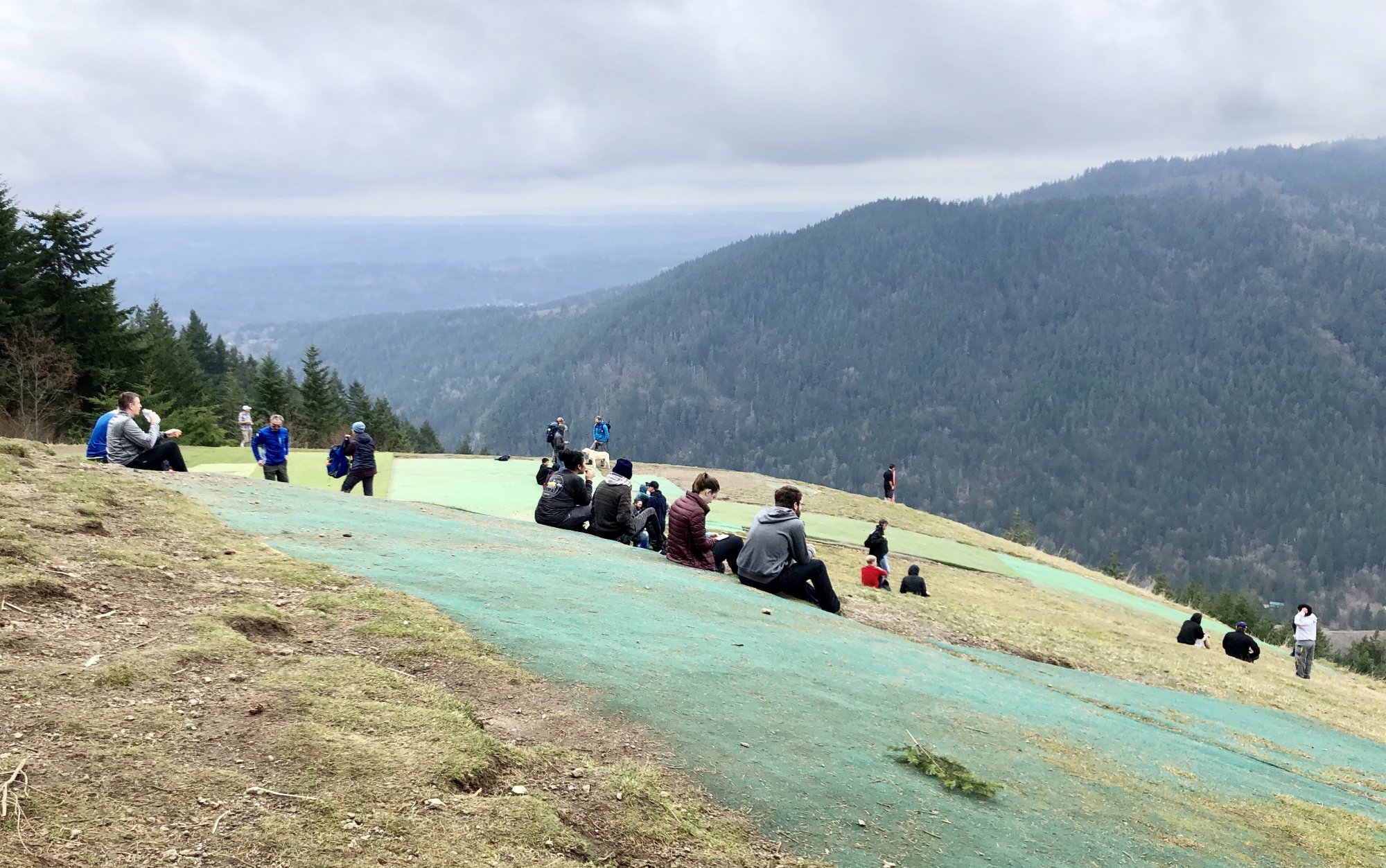 There was a trail that continued onward but because we weren't exactly sure where it went and wanted to get back to our friends, we decided to give it a miss, but if you look it up on Google maps, there is quite the network of trails going around Tiger Mountain State Park, so if you have a bit more time, you can do more exploring.
Final Notes on Poo Poo Point
Because the trailhead is a landing site for the paragliders, make sure you can an eye on the air when crossing the field to and from the trail, so you aren't caught off guard and whacked by an incoming flyer.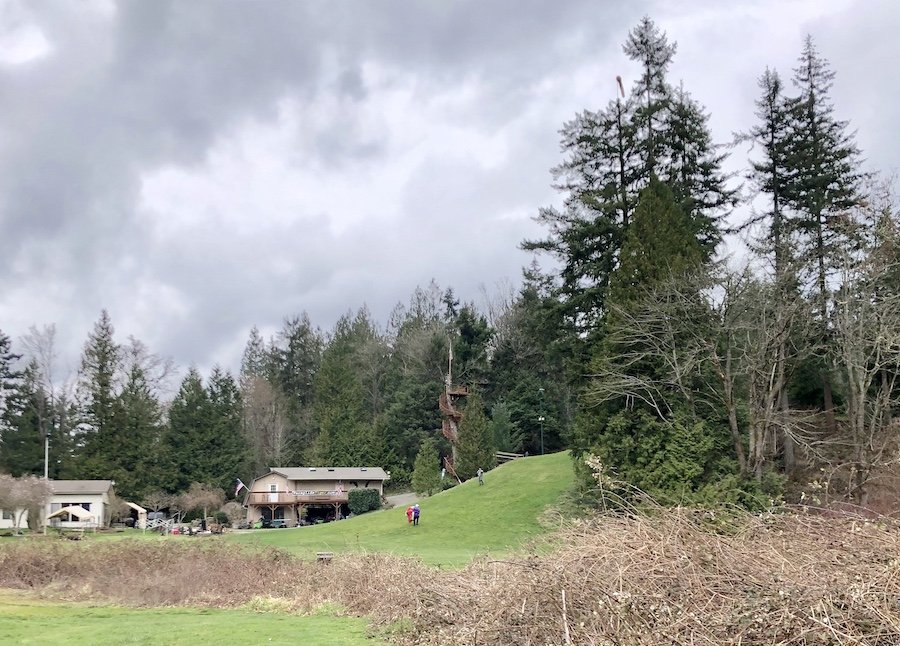 If you can handle a sharing a trail with Seattle's weekend warriors, the hike to Poo Point is worth checking out. If you're hard set on having more solitude, you may have to venture further out of the city.
Have you checked out the trail to Poo Poo Point? If so, what was your experience of it like? Please share your thoughts in the comments. :)