I am a firm believer in taking time away from your life once in a while. Not necessarily because you're not happy with things the way they are (though that may well be the case), but to gain perspective on how your life is going. Being away from your daily life and personal relationships makes it easier to do this. It's a spiritual check-up in which you look inward and ask yourself how everything is going. It's also a good time celebrate recent successes, appreciate all the good in your life, and to set goals and intentions for your future.
There are many different ways to do this. Some people like to remove all hassle and go on an organized personal retreat with a group. You often see these events organized in the yoga, meditation, and spiritual communities. I prefer to design my own experience, so I can do exactly what I want, when I want. In this blog post, I'll outline my approach to personal retreats.
Timing: Personal Retreats at Regular Intervals
I find it helpful to do my retreats at regular intervals, so that I don't go too long without taking one and lose sight of what's going on in my life. I find it easiest to do them at 6-month intervals, at the start and midpoint of the calendar year. It's a long enough chunk of time that there's enough change and progress in one's life to be able to evaluate it and decide what's working, what's not, and how you may need to pivot. The duration of my retreats are usually 1-3 days. I prefer them to be 2-3 days as it gives you more time to settle in to the location, but if I only have enough time for one night, I'll just set off early in the morning the first day, so that I at least have a full day at my chosen location.
My Ideal Personal Retreat Location
I always choose something rustic and close to nature. While I do want to enjoy my experience, I find that when there are too many creature comforts, they can distract me from the point of the experience, to turn inward. But it can't be too uncomfortable or else I'll be too focused on getting by rather than on inner contemplation.
I also like for there to be some people around, but ones who are in a similar mindset if possible. Whether it's a friendly, hospitable AirBnB host that I can engage in short conversations to break up the solitude a little, or just the friendly faces of people who are also in the area to enjoy nature who will say hello as you walk by. I'm an extrovert by nature, so having some small interactions like this helps me break up the solitude just enough for me to take a breath here and there.
For me, close to nature means being in an area by water, forest, mountains or any/all of the above. I like to be able to go on walks or hikes so that I think and appreciate the beauty all around me. Forest walking is spiritually rejuvenating and helps me stay centered so naturally I like to do them while I'm on a personal retreat. Read this blog post on forest walking. But I also like for the place where I live, eat and sleep to be quiet and close to nature, not in the middle of a bustling area with lots of people around. The quieter, the better. That being said, I also like for there to be a small town community nearby, if possible, preferably one with stores or markets featuring foods and handicrafts made or raised by locals. It's just nice to connect with and support the local community and hunt for enjoyable treats or cute souvenirs to help me remember my time there.
For winter personal retreats, like the one I'm currently on, I try to choose a location that has a private room or cabin that has heat and electricity, a comfortable place to sleep, and a quiet place where I can do my activities undisturbed. I'm currently doing one in a tiny cabin at the Deer Park Haven Farm in Hope, BC, close to Kawkawa Lake. At night there is no sound but the sounds of nature, animals in the night, rain pattering on my roof, etc. During the day, there are hiking trails to explore and I have full access to the house's kitchen for preparing meals, showering, and even chilling out by the fire if I choose. They even provide fresh farm eggs and freshly made bread for meals. They also take "woofers" (Worldwide Opportunities on Organic Farms) if you're into farm work and want to do a longer working holiday if that's your bag.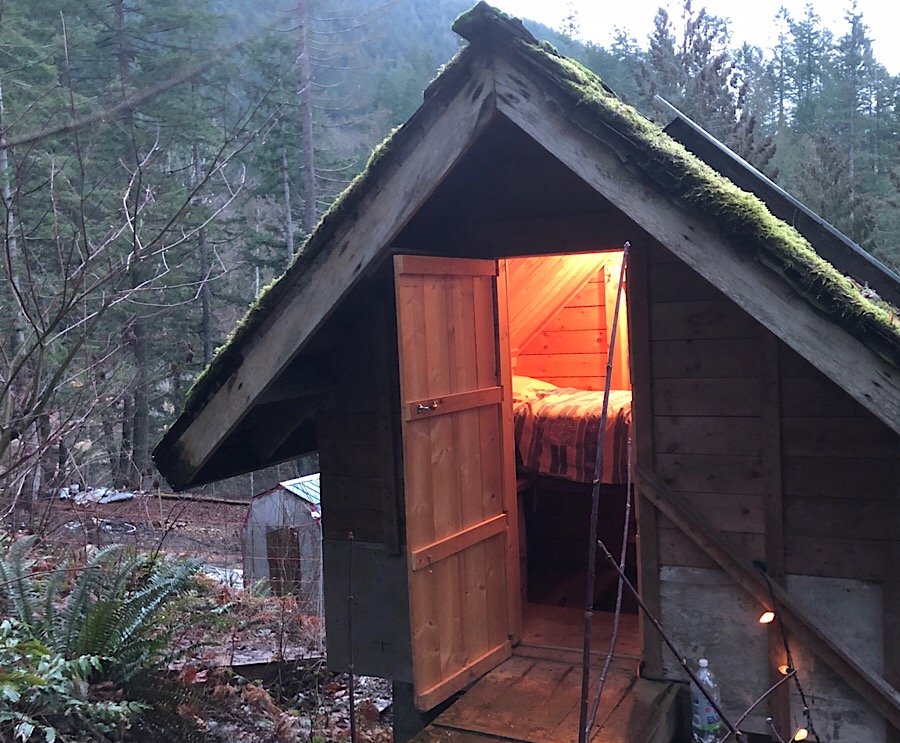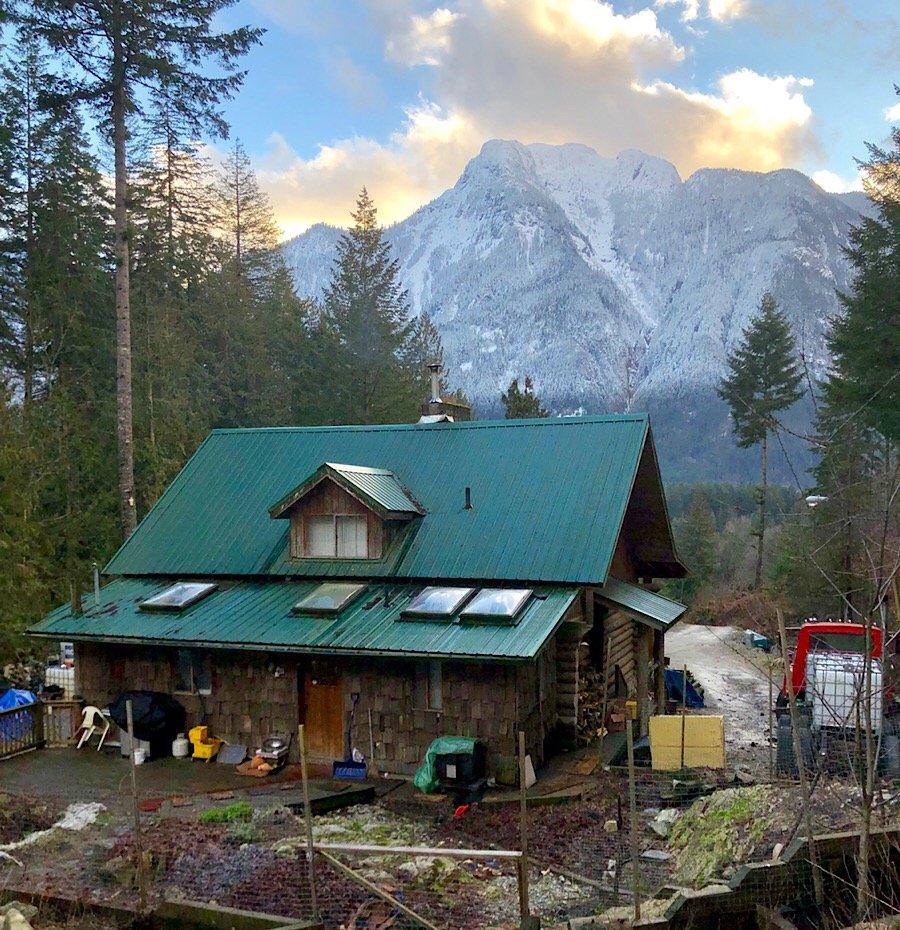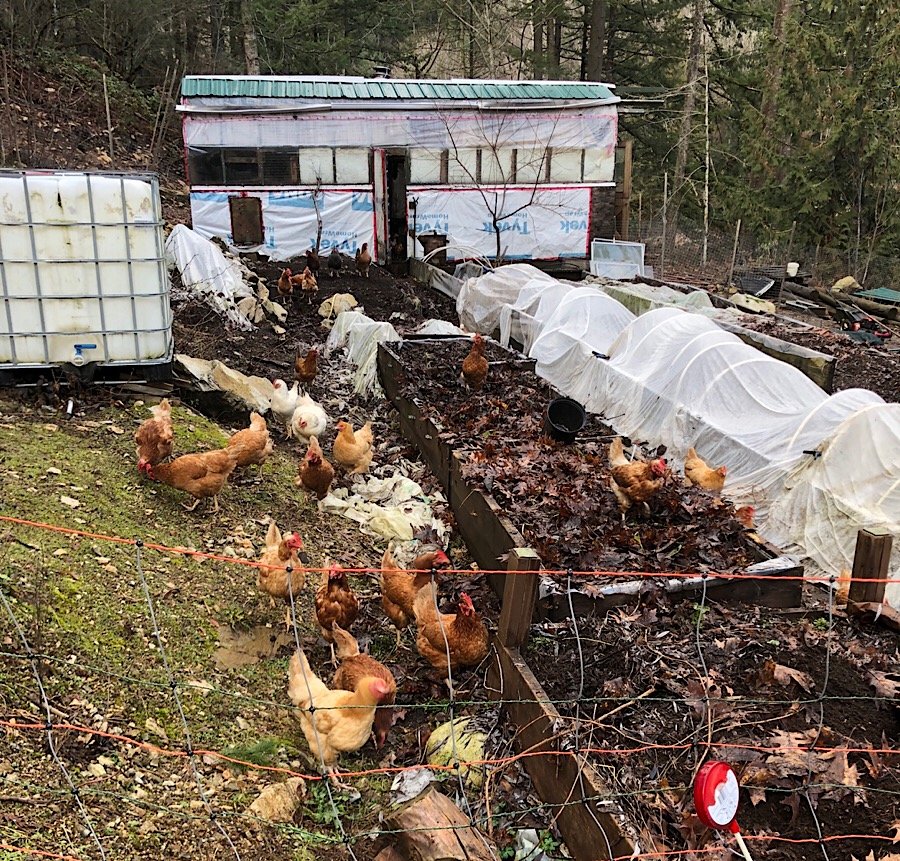 For summer retreats, I usually go camping somewhere. A couple of years ago, I took my motorcycle to Saltspring Island and camped in a hammock next to the ocean for 3 nights. Waking up to the sun rising up over the ocean each morning was magical. And Saltspring Island has tons of local farms and food makers so that's what I ended up eating for my meals. There are plenty of hiking trails and I even rented a paddle board, which I took out to a small island so I could watch the sun set over the water.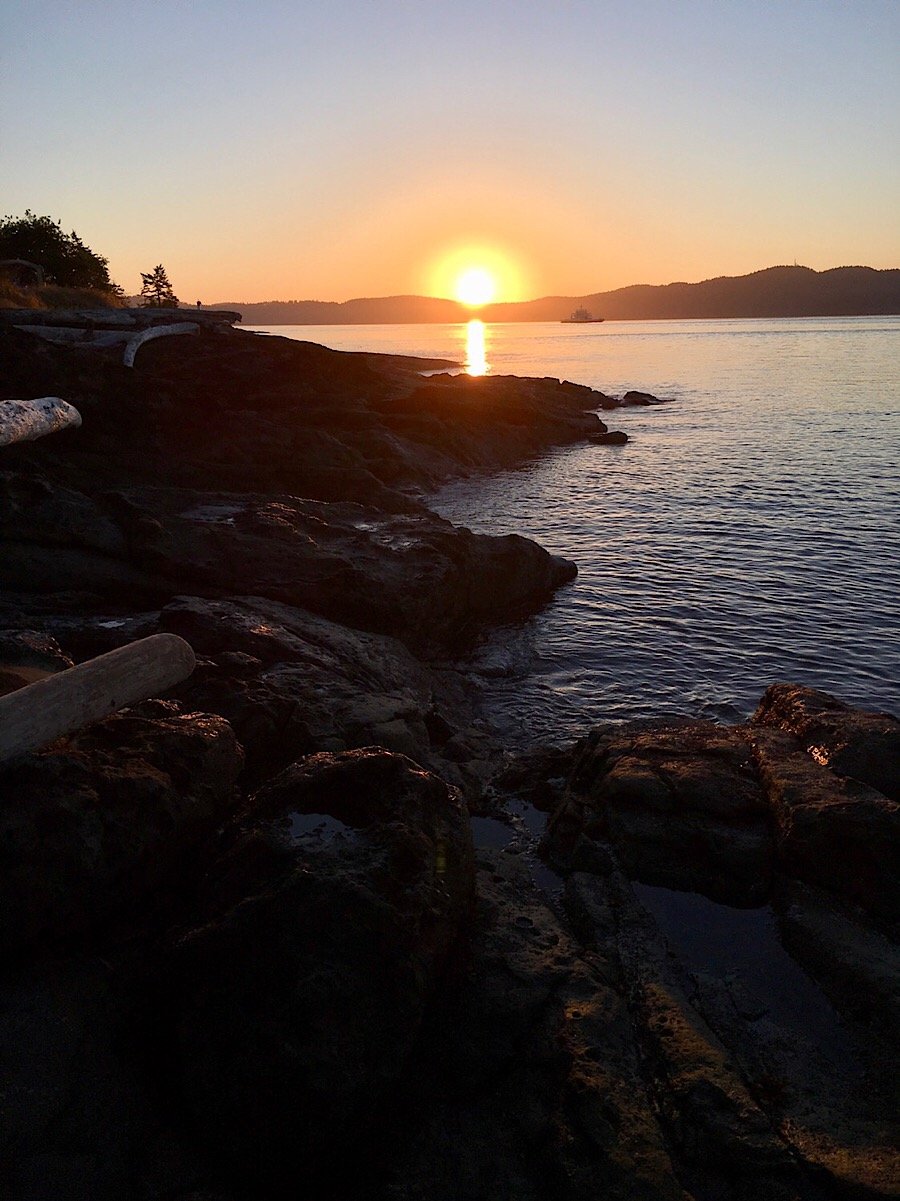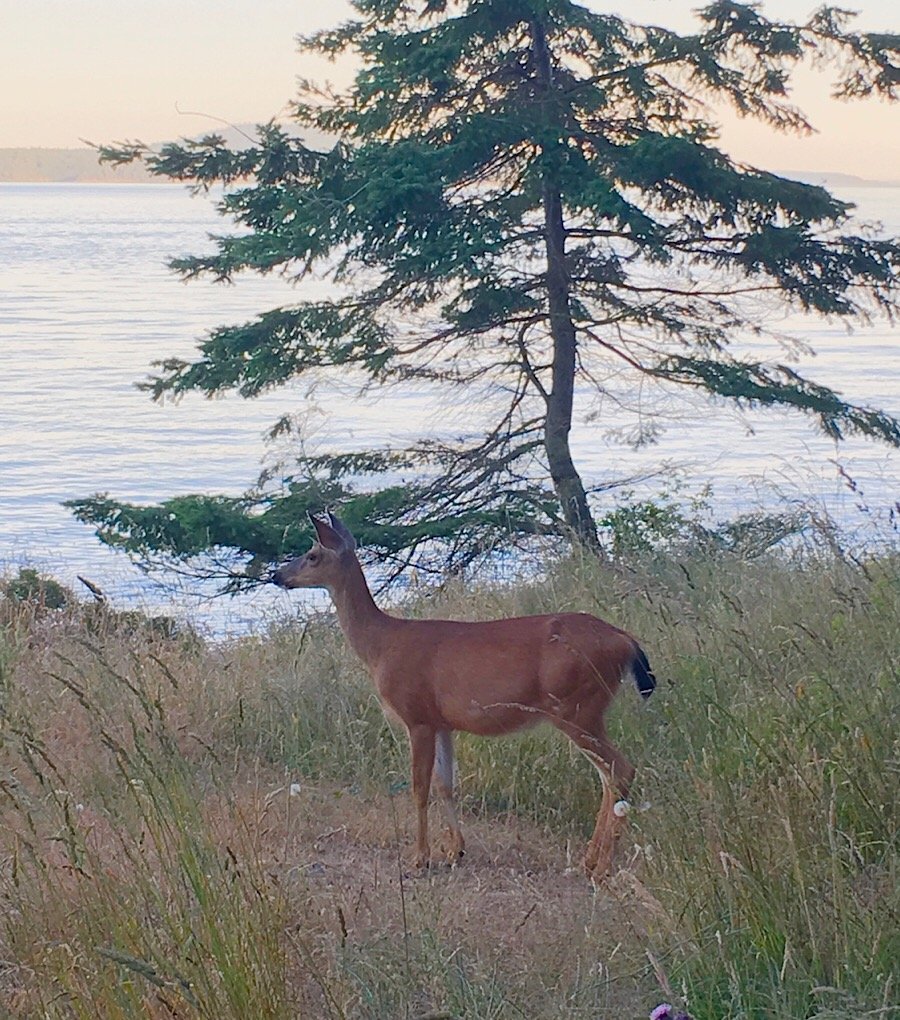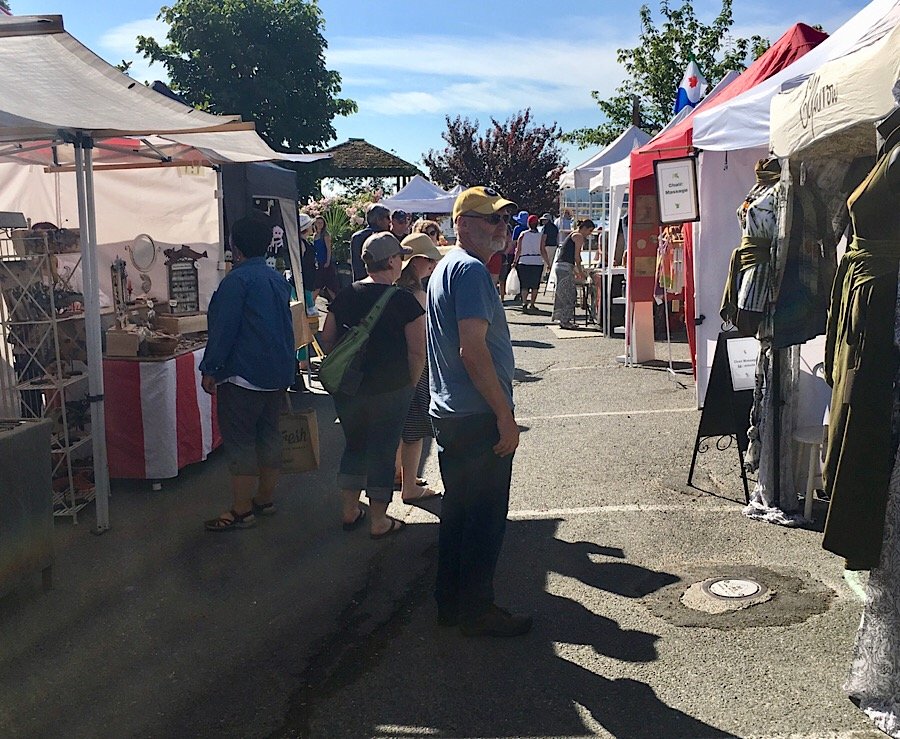 Personal Retreats with Organized Activities
Occasionally I'll choose to go to a place that has organized activities that are conducive to increasing your internal connection. One year, I went to the Saltspring Yoga Centre on Saltspring Island for my personal retreat. All the yoga and meditation sessions were included in the cost, as well as meals at scheduled times (though these are vegan). It wasn't an organized retreat where I was expected to be at certain places at certain times. I could basically choose what things I wanted to do or not do, which is my preference.
In my next blog post, Seeking Solitude Part 2: What I Do During a Personal Retreat, I'll detail exactly that, both the internal and external explorative activities. For now, what are your favourite locations you turn to when you seek solitude? Please share in the comments as I'm always game for new ideas for my own personal retreats.