With my solo backpacking trip on the West Coast Trail coming up, I wanted to get in one overnight backpacking trip to test out all my new gear, get some practice doing my tarp set-up, and figure out any potential issues with pieces I had chosen. The South Baker Lake Trail was my location of choice. My friend Kiri joined me for the experiment, and we were fortunate enough to have had perfect weather for experimenting with my new gear. This meant no unexpected rain or cold weather that may have had worse consequences with my lack of familiarity with one I was carrying.
South Baker Lake Trail Stats
Difficulty: Easy
Time: 8-10 hours (round trip)
Distance: 32km (round trip)
Elevation Gain: 413 metres
Season: April to November

Forgetting about my gear, the South Baker Lake Trail itself is long enough to keep you going, but easy and undulating. The trail is well-established with no need for markers, and it follows alongside the lake. It's pretty much impossible to get lost because the trail is so obvious. You can pretty much just hike and keep hiking, losing yourself to the trail. Another bonus is that no matter which campground you stay at, the trail difficulty and length is the same going back as it is going out, so the hiking effort is broken up evenly over both days of doing it as an overnighter. It only costs $5 for the necessary state park parking pass to use the trail, or simply display your annual WA State Park Discovery pass if you have one. Please note that the above distance and time is to the dispersed campsite area that we stayed at, not the whole length of the trail. Check out the Google Map of the location.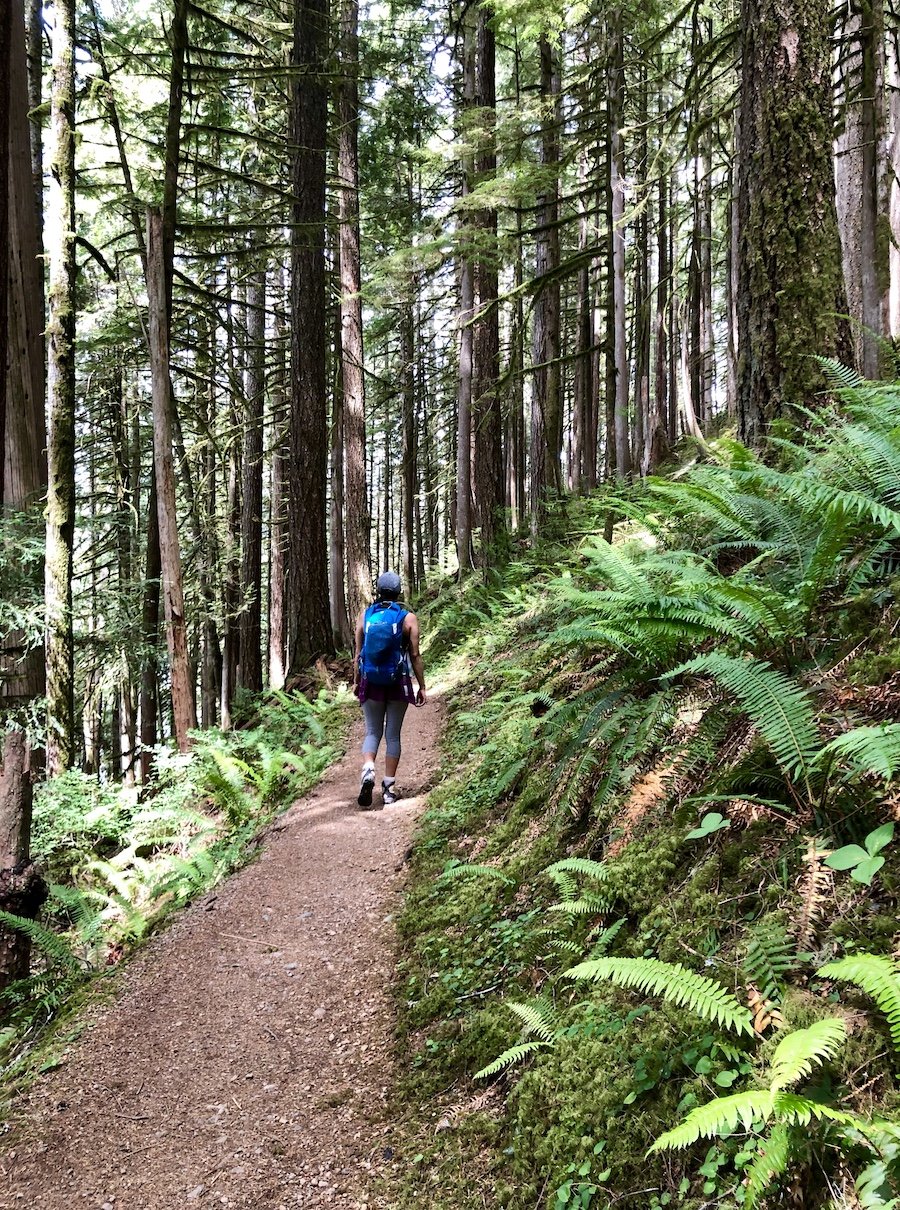 Camp Sites for All Levels of Fitness
There are several areas you can camp in along the lake, two of which would be more manageable as a hike-in site by almost anyone, even children. It's only a 2.5km hike to the Anderson Point campground and 5.5km to Maple Grove. We decided to hike 16km out to the dispersed campsite out at the far end of the lake near the turn-off for the Noisy Creek campground.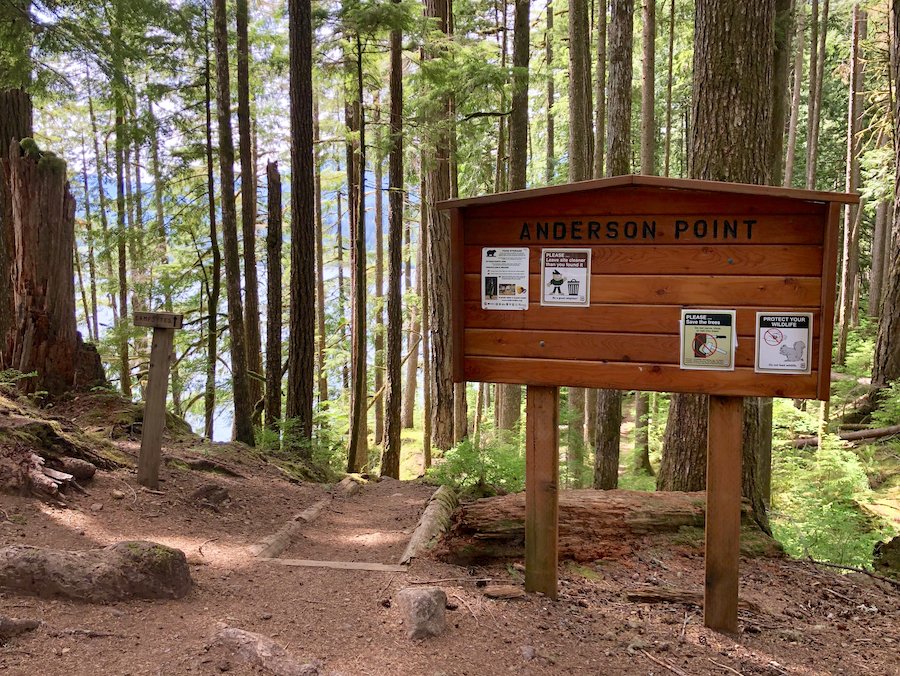 Busy-ness of the Trail
We did our trip Sunday to Monday in early June on two beautiful sunny days. There were people hiking the trail, but not many. We only saw two other backpacker groups, one group of three teenaged girls and one man doing a solo backing trip. Suffice to say, if you plan a non-weekend visit in the earlier season, you'll probably have a quieter trip.
Classic Pacific Northwest Lushness
As you meander down the trail, you can't help but appreciate the lush, green beauty of the forest, with tall trees covered in moss all around the forest. We also got to see plenty of spring wildflowers in bloom too. And because you always hug the lake, you end up crossing several beautiful streams, some little more than a babbling brook, others with gushing glacial waters bursting down across the rocks before smoothing out into the dark turquoise waters of Baker Lake.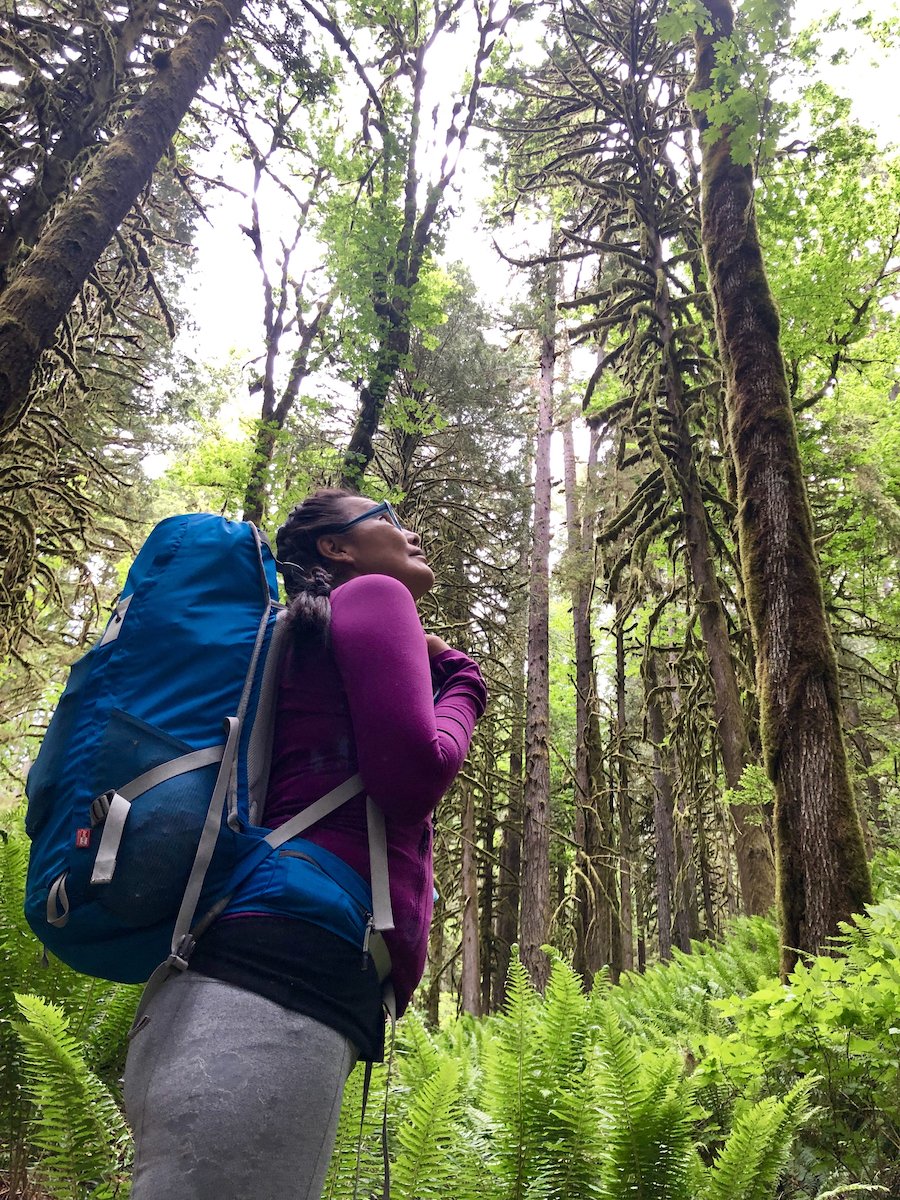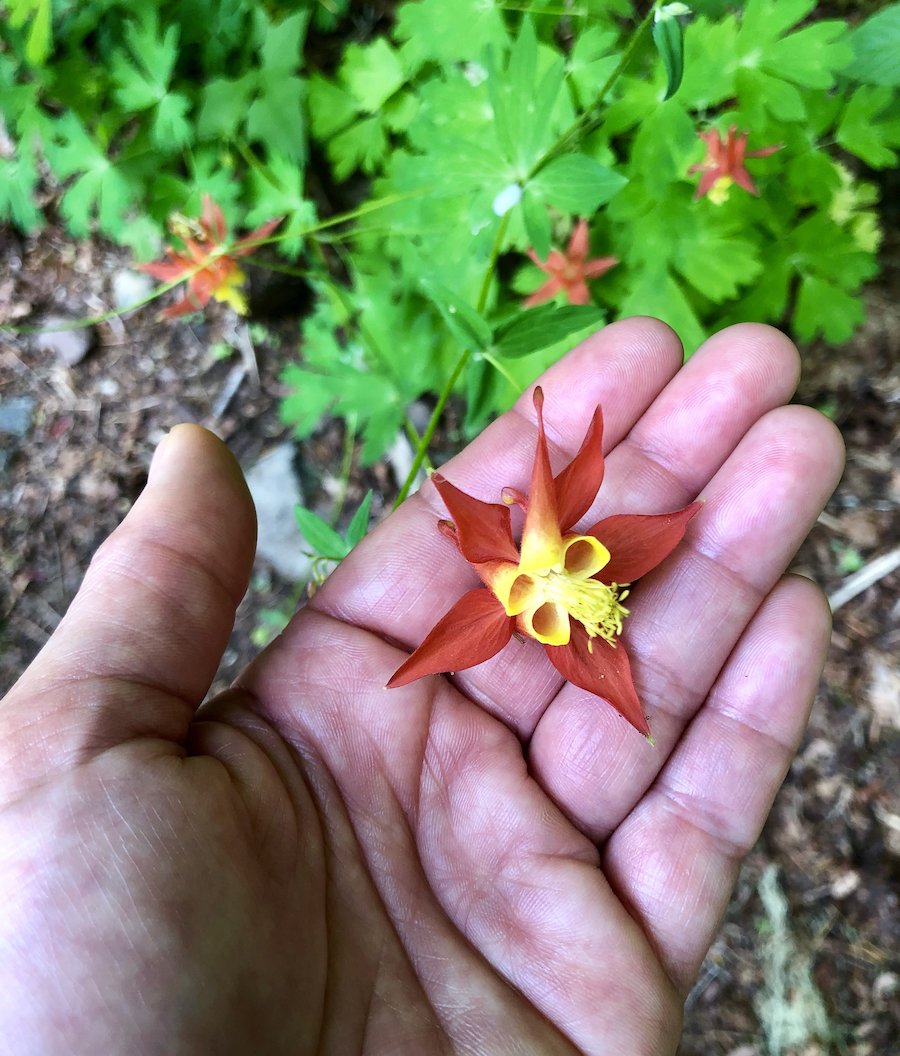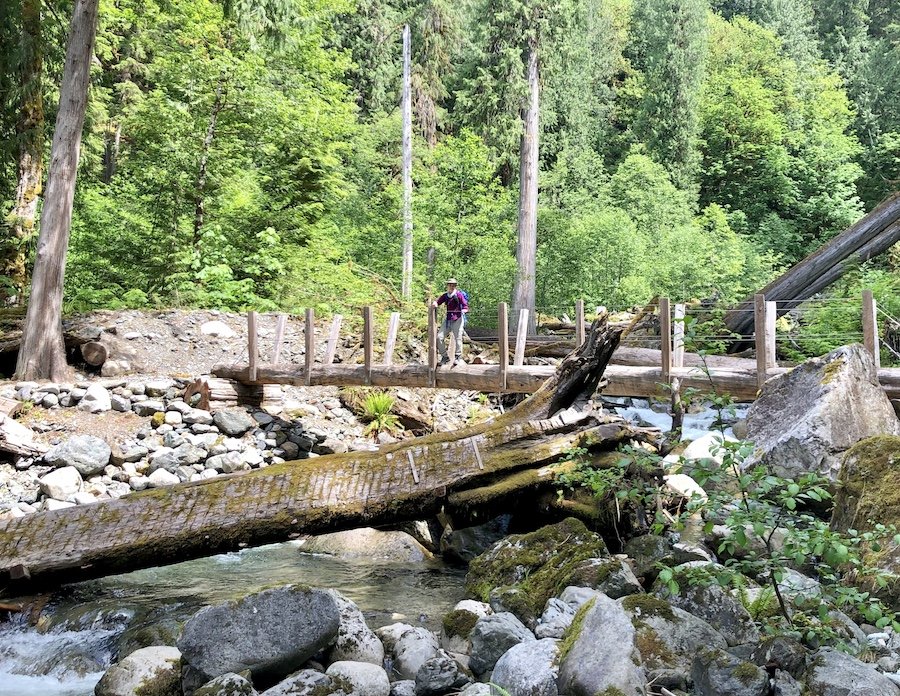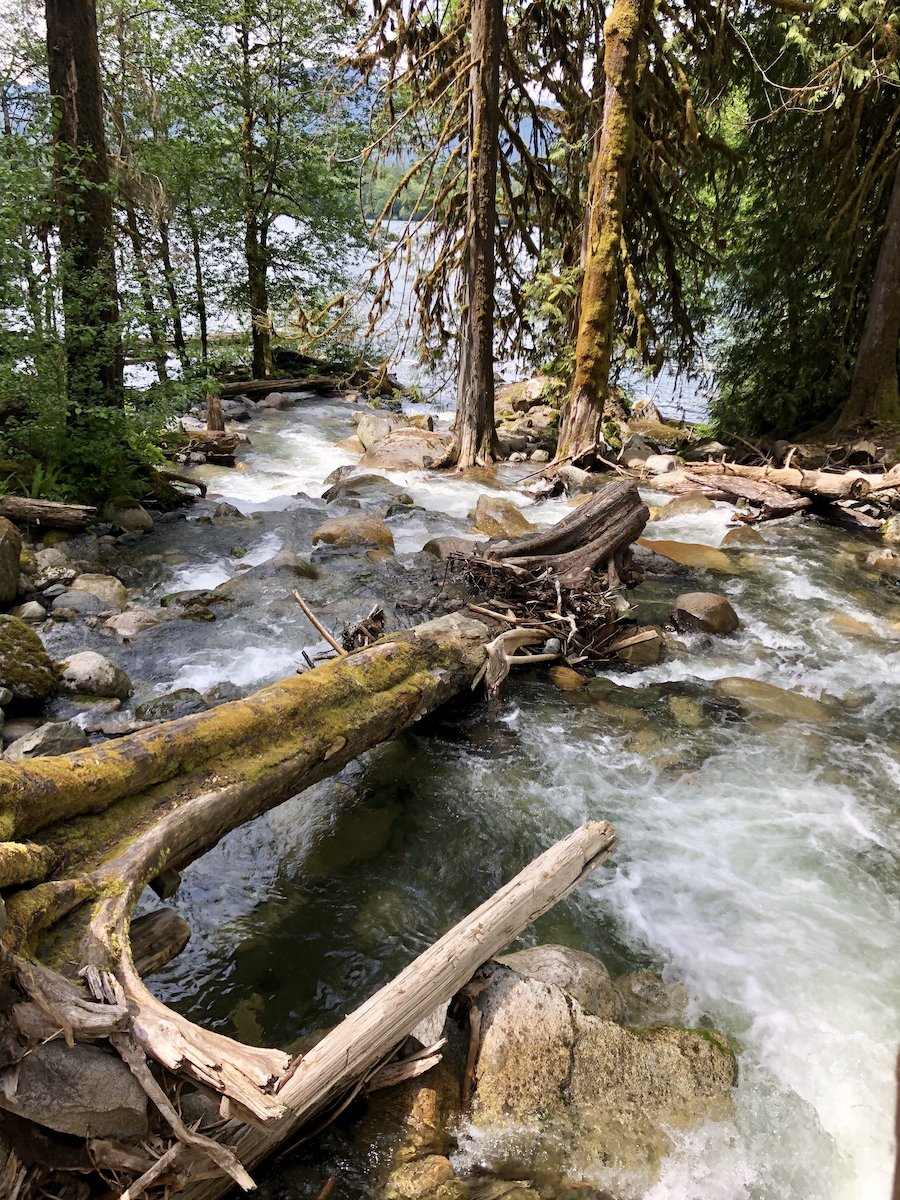 Appreciating Mount Baker and the Local Mountains
Because we had such clear weather, we were treated to lots of views of the nearby mountains, including the lake's namesake, Mount Baker. We were treated with quick peak-a-boo views of the range to ones showing Mount Baker its full impressive stature, towering over the lake. On a more overcast or rainy day, we may not have seen has much as we did, so I count ourselves fortunate that the weather gods were merciful.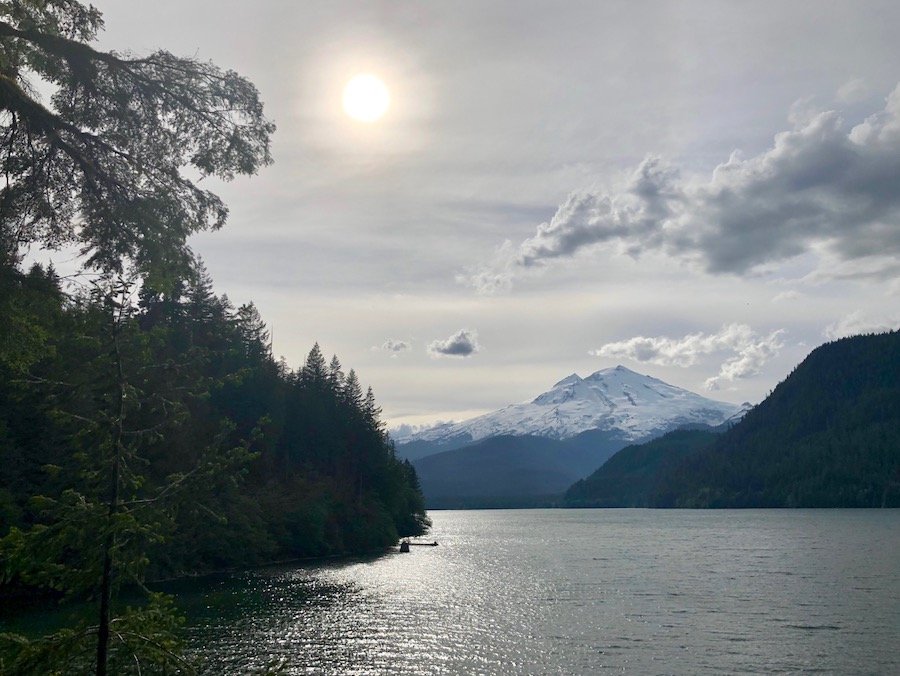 Camping at Our South Baker Lake Trail Campsite
All the campsites on the Baker Lake trail are clearly marked. They even have number markers for the different sites, as well as a fire pits, even toilets. Our camp area's toilet was literally just a toilet with no surrounding outhouse, but I kinda prefer it that way. Who wants to be locked in with the smell when you don't have to? Of course, privacy is minimal, but if you go with a friend, your friend can serve as a lookout to prevent invasions at the wrong moment.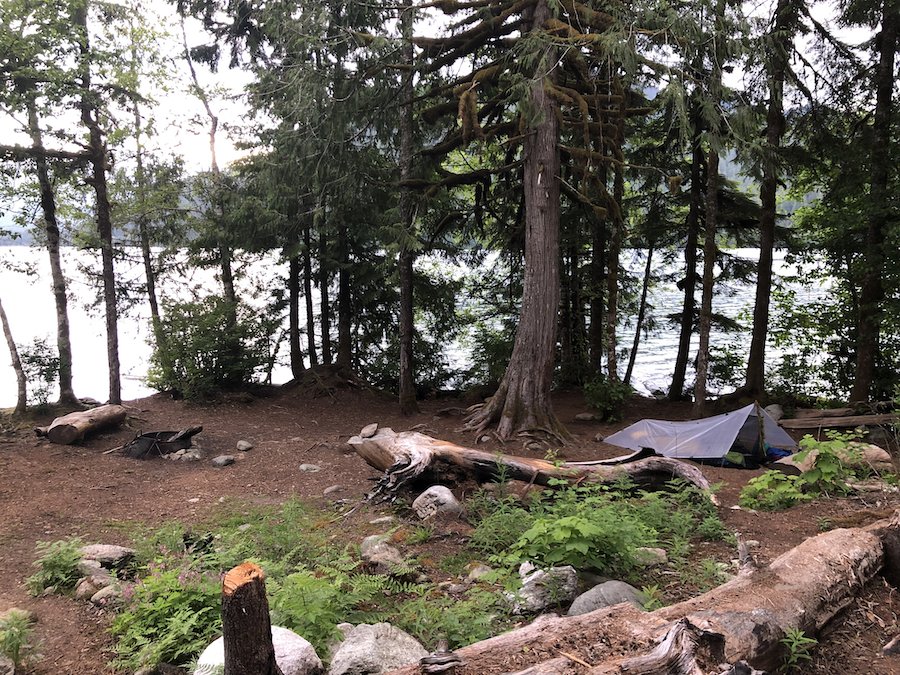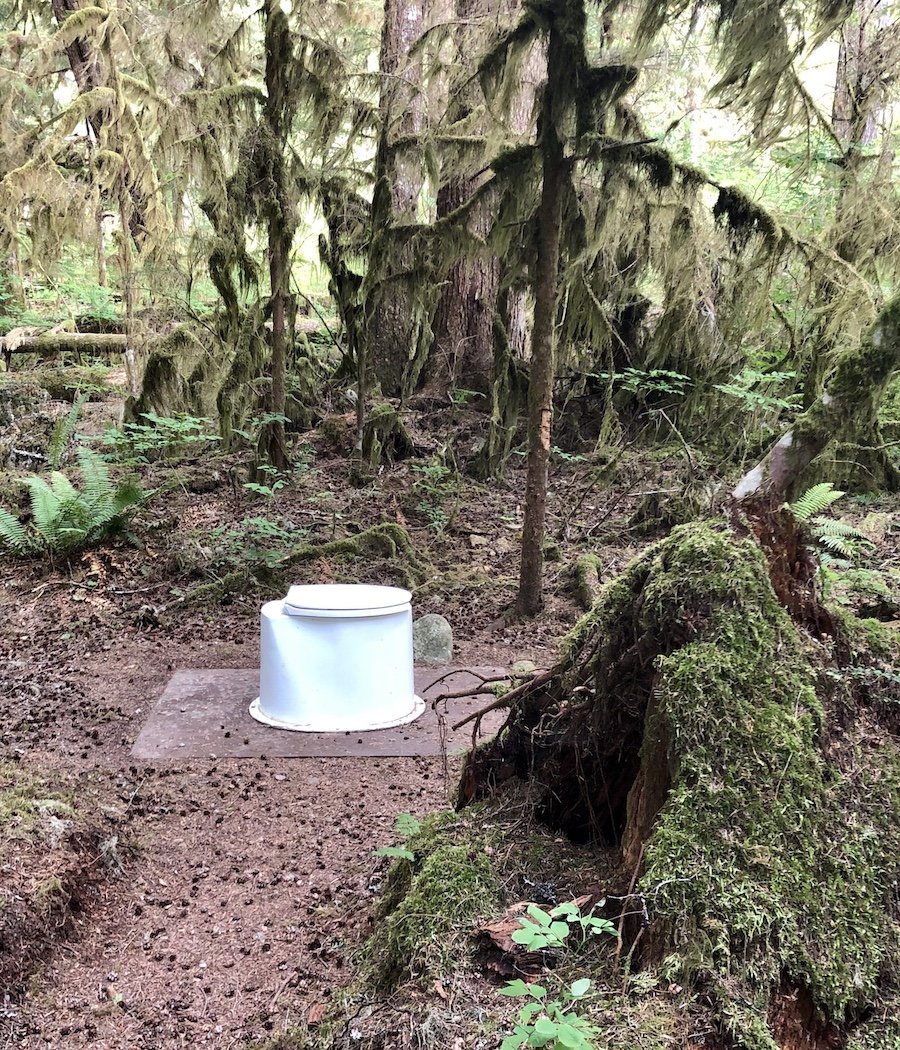 We chose to set up camp at the pretty site next to the lake. I took advantage of our proximity to the water and took a dip to rinse off the sweat. Its glacier-fed waters were pretty damn cold, but it was good to rinse off. The location we chose was possibly not the best choice for me, I realized when I started trying to set up my tarp shelter for the first time. As it was late in the afternoon on a warm, sunny day, the thermal winds off the lake were pretty intense, making it awkward as I set up my ultralight dyneema tarp for the first time. Needless to say, I learned a lot about setting it up in windy conditions.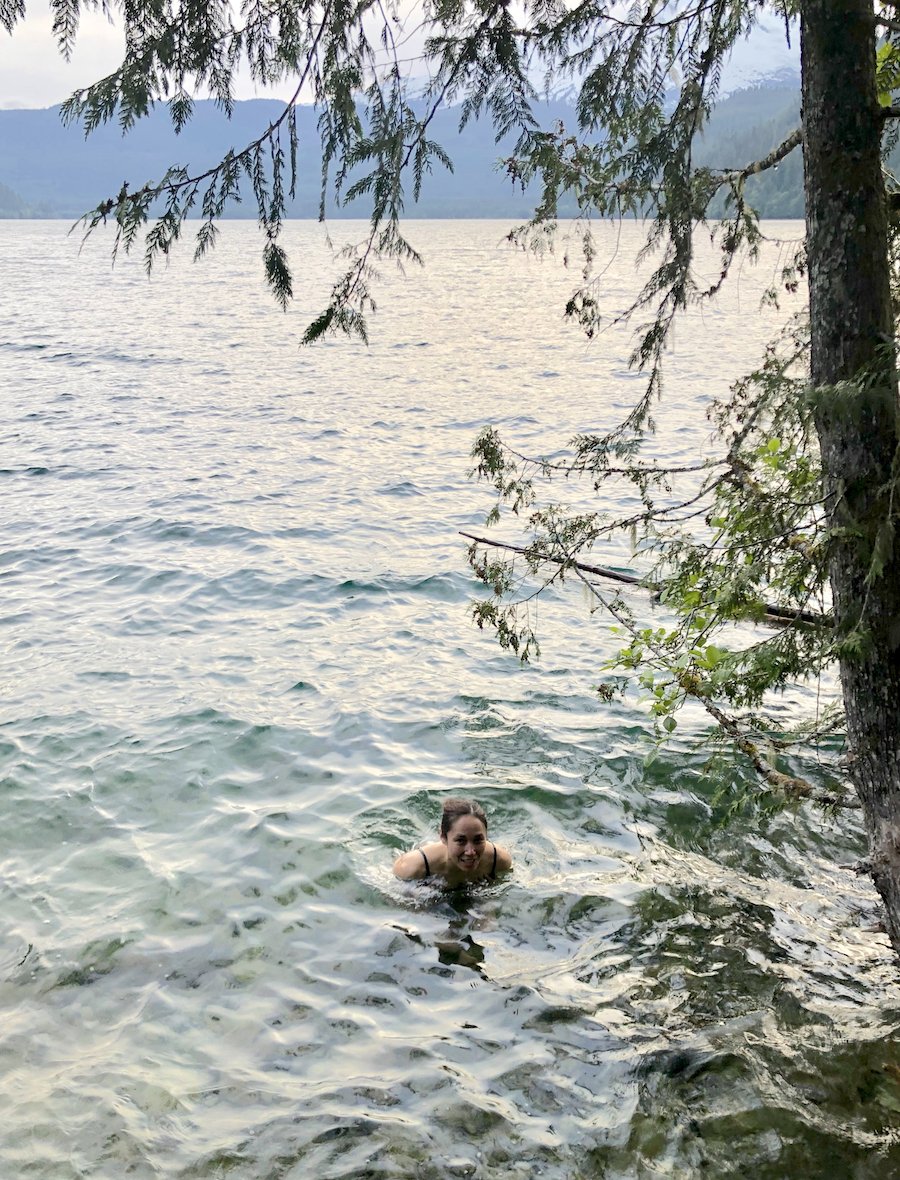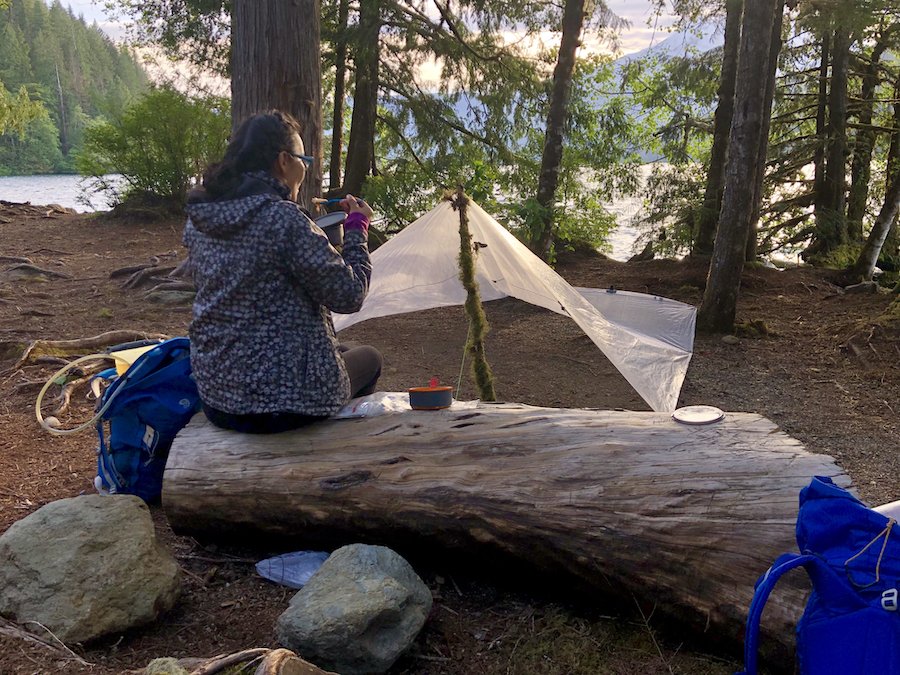 Once our shelter was built and we had our dinner, we used a few cotton balls dipped in vaseline to start a small fire in our fire pit (so nice that there was no fire ban), and enjoyed its embers in the dying of the light of the lake. The thermal winds died off as the night wore on, and we slept to the sound of the lake water gently lapping at the shore. Overall, it was a perfect backpacking experience other than some of the awkwardness in setting up new gear.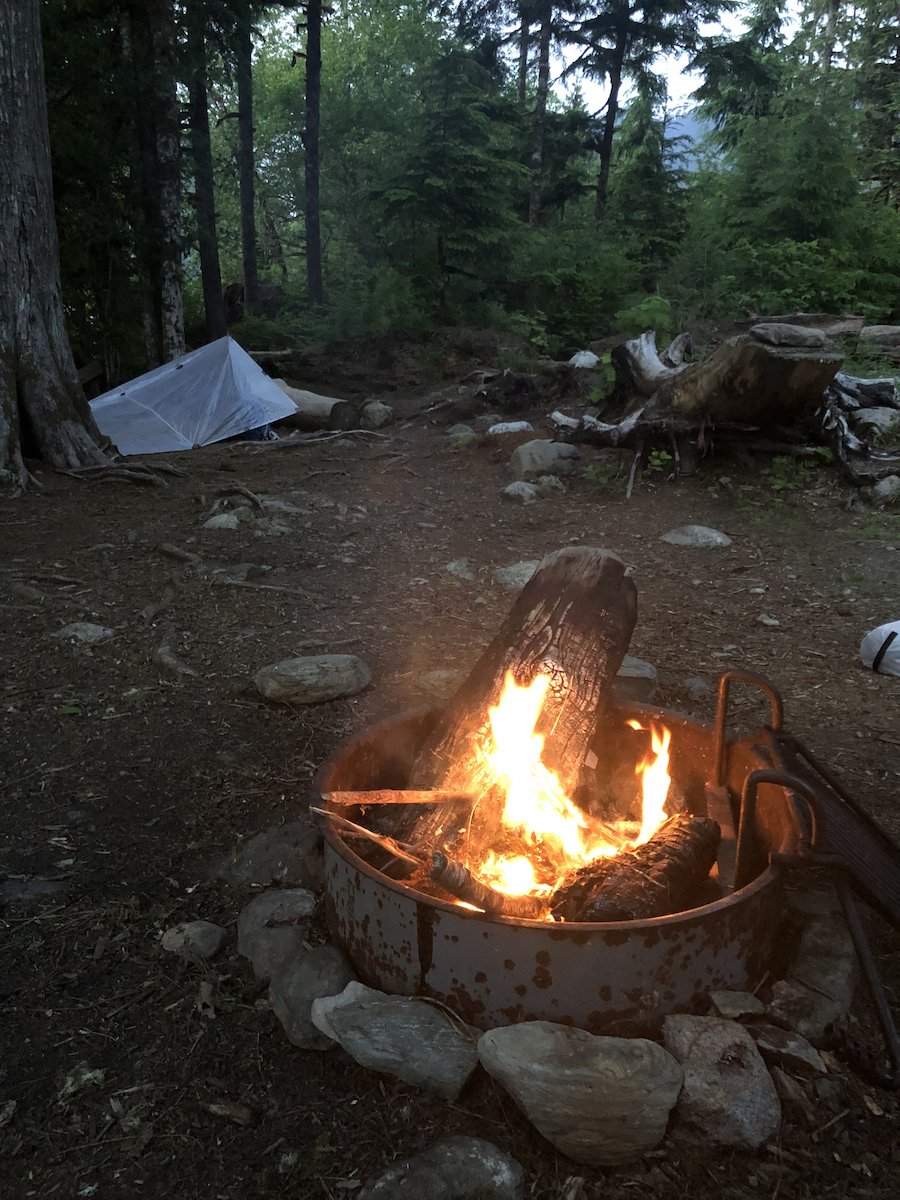 Have you ever hiked or gone backpacking on the South Baker Lake trail? How was your experience? Please share your thoughts in the comments.