I wanted to go on a long bike on a sunny spring day, but the only person up for it was nursing a tight back. He agreed to go as long as it wasn't too physically demanding a hiking trail. I went to work online to seek out one such trail that I hadn't yet hiked already and found the Fisherman's Trail at the Lower Seymour Conservation Reserve in North Vancouver.
Fishing for Info: Fisherman's Trail Stats
Difficulty: easy
Time: 3-4 hours
Distance: 12km (round trip)
Elevation Gain: 115 metres
Season: Year-round

The trail info I found for this hiking trail suggested that it would take a full 5 hours to hike this 12km trail. Sean and I hiked it and even added on some other trails to make it 14.5km and we still only hiked for 3 hours and 10 minutes. This includes time we stopped to go check out the river and a bit of sitting and enjoying views. I suppose if you were going a LOT slower or you were stopping for much longer stretches, it could take as long as 5 hours, but anyone who hikes fairly regularly and is in okay shape probably won't need that much time.
This trail was exactly what I had set out to find. It truly was easy but long enough to get a good long shot of outdoor recharge time. You could easily do this trail in normal runners or even a solid pair of sports sandals. There are no technical elements that would require anything more. It would be a reasonable choice for taking the kids out to explore a river, and if the length is too daunting, you don't have to go all the way out and back.
Riverside Exploration and Contemplation
If your goal is to just have an easy jaunt out to a river where you can relax by the water, meditate, maybe jump in and cool off in the hotter summer months, or even do a little fishing if that's your bag, this is a perfect trail for any and all those things. The water gently babbles along making for relaxing white noise all along the river. Mountains and pine trees loom next to it too, giving a pristine, natural, experience. The mid-valley viewpoint is okay, but is kind of underwhelming if you're looking for some sort of dramatic destination at which to turn around. The spot in the river where we stopped and hung out for a bit was nicer so it's no biggie if you don't make it all the way out to it.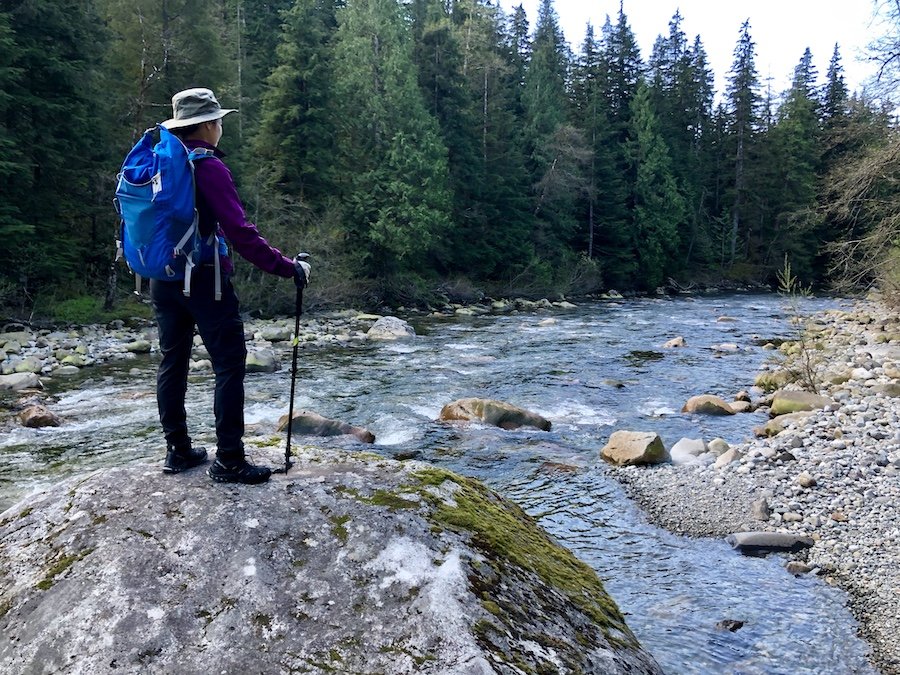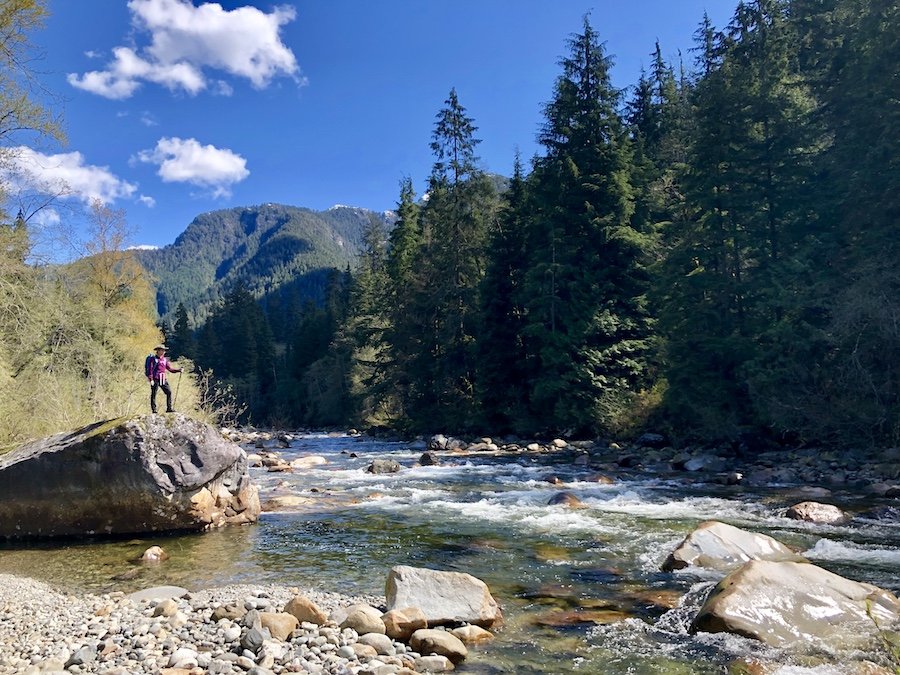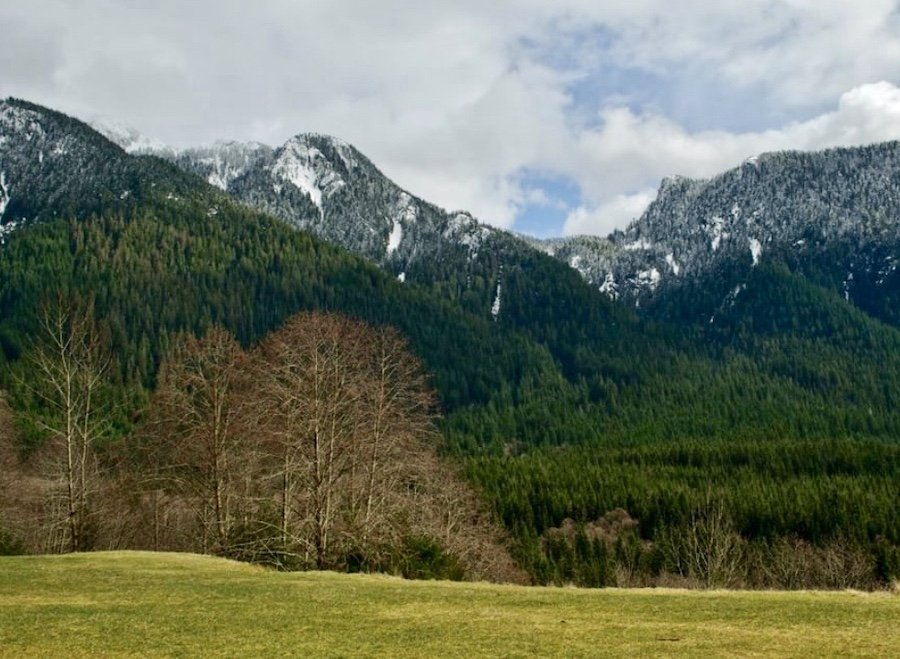 Optional Loop-Back Trails
If you don't feel like hiking back along the same trail you went out on, you can choose to loop back on the Hydrolic Connector trail. This trail is a little harder than the Fisherman's trail with more uphill hiking to it, but you'll be rewarded with a visit the hydraulic picnic site which has some picnic tables, a gazebo, even some lovely Adirondack chairs you can use to sit and enjoy the sweeping mountain views.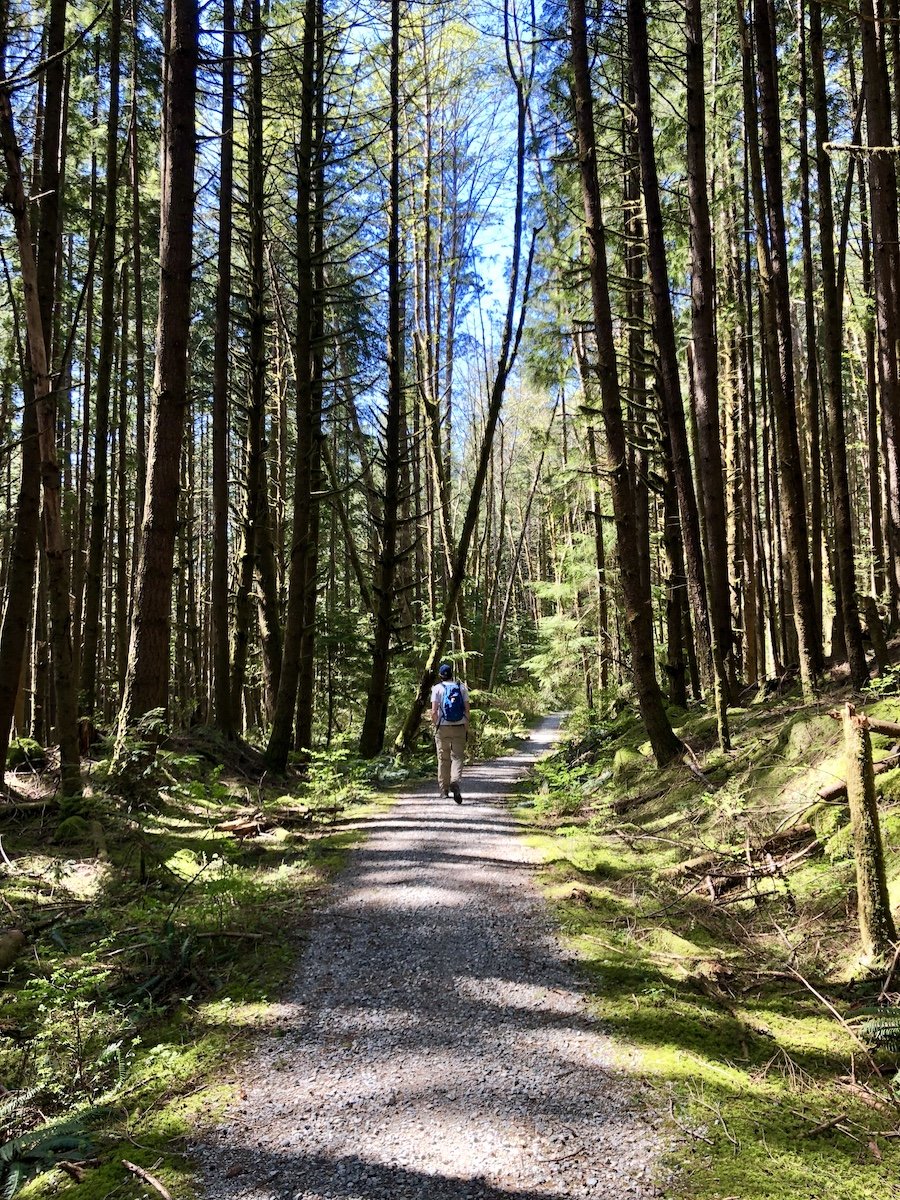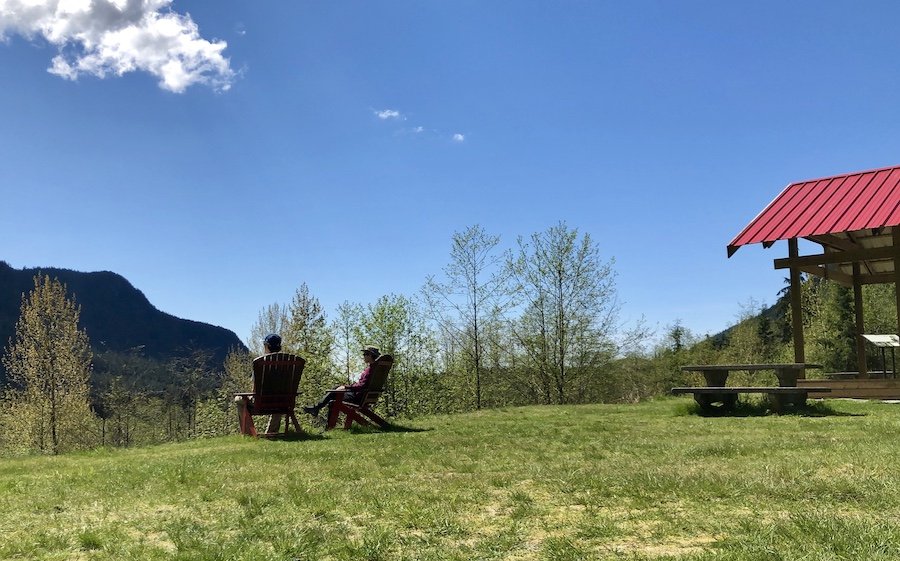 To continue the loop, unfortunately, you have to walk along the Seymour Valley Trailway, a paved bicycle route, for a few kilometres, which isn't awesome, but at least it eventually take you to a trail to Rice Lake, so you can branch off and check out different landscapes.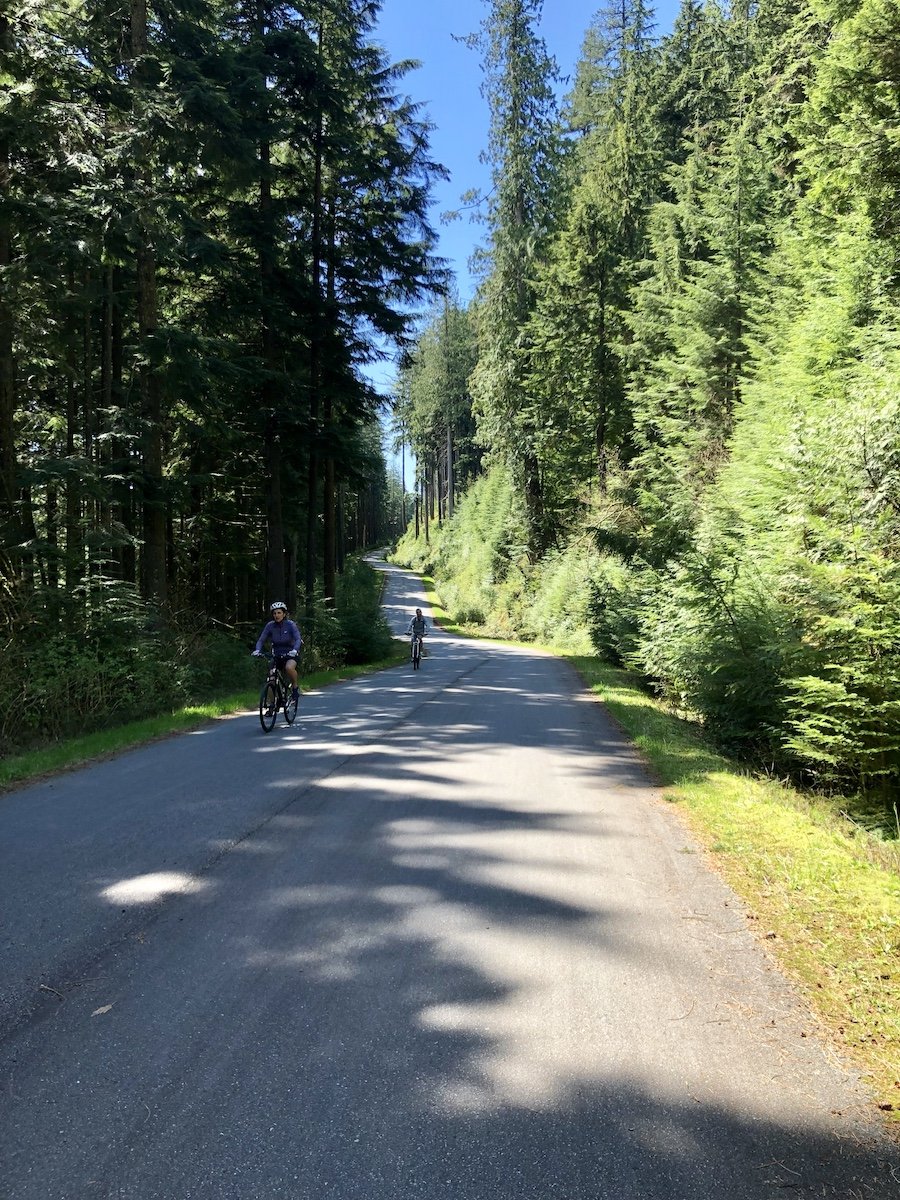 Bring Your Fishing Rod
All in all, it was a pretty chill hike, and while I probably wouldn't go out of my way to do it again personally, if I was really into fishing, and wanted to add that element into my hike, this would be an awesome place to do it.
Have you ever hiked the Fisherman's Trail at the Lower Seymour Conservation Reserve in North Vancouver? How did you like it? Please share your thoughts in the comments. :)