On my recent week-long trip to the Vegas area with Chris, we decided to allot 3 full days to outdoor adventuring in the surrounding area. During this time, we stayed at the Willow Beach Campground near the Colorado River south of Hoover Dam. We didn't choose it specifically for its qualities as a campground. It is not a State Park or anything, and is more of an RV park with a few tent sites. Honestly, we had just waited a little too long so all the best area campgrounds were fully reserved for the time we were looking. Willow Beach campground was the only place in the area with anything left to reserve. Beggars can't be choosers, but it did have a number of good things that made for a notable camping experience.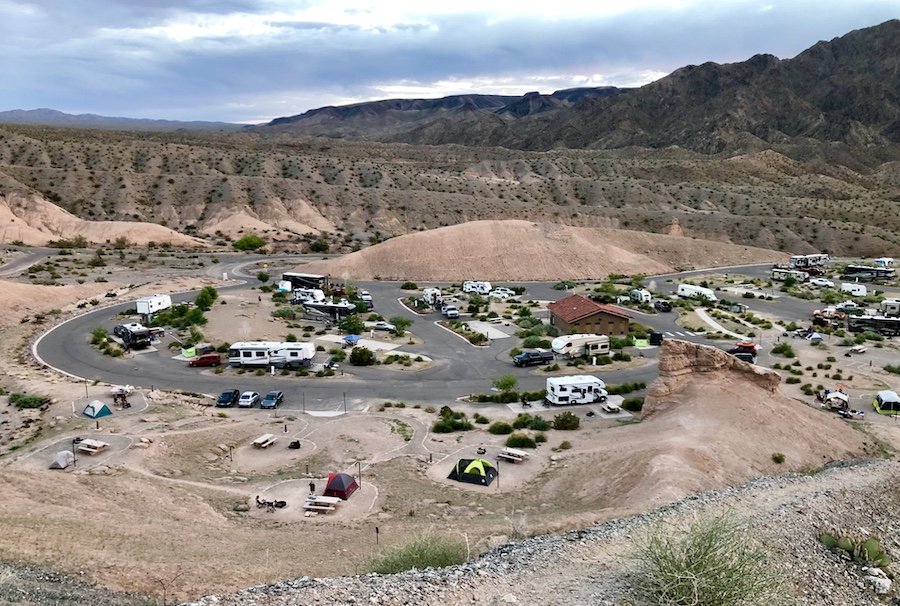 The Desert Car Camping Experience
While the campground caters mostly to RV-style camping, there are a handful of tent sites. On first glance, these sites are picturesque, nestled in between natural hoodoo formations. There are no trees and very little vegetation. It is purely desert. It was, however, beautiful in a way that's different from any other camping experience I have ever had. Below are a few photos of the tent sites and of our tent campsite that we stayed in.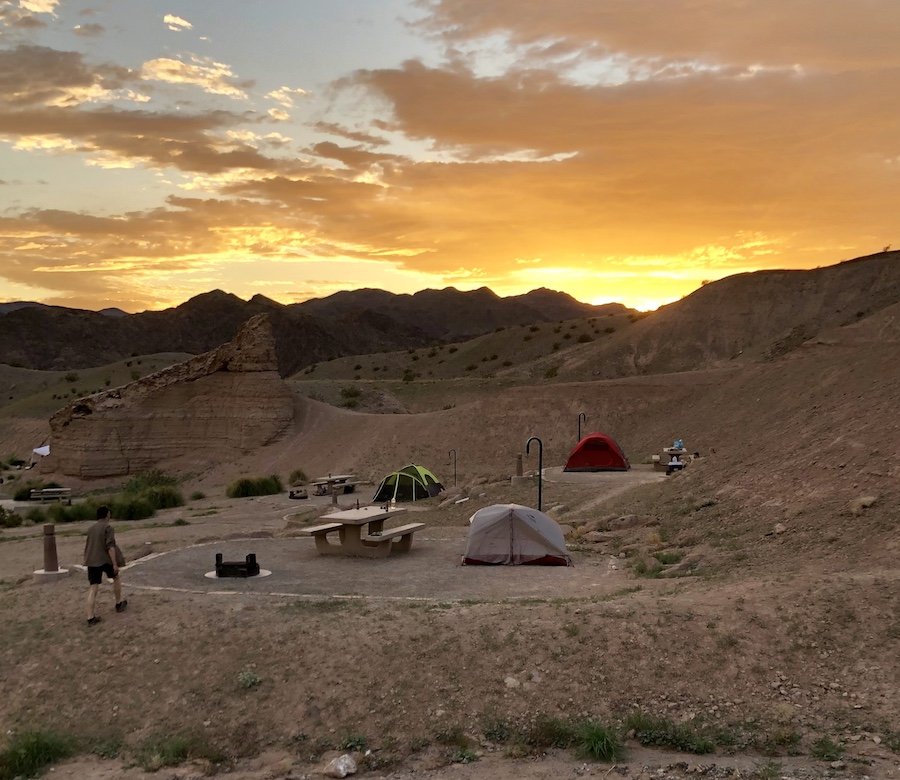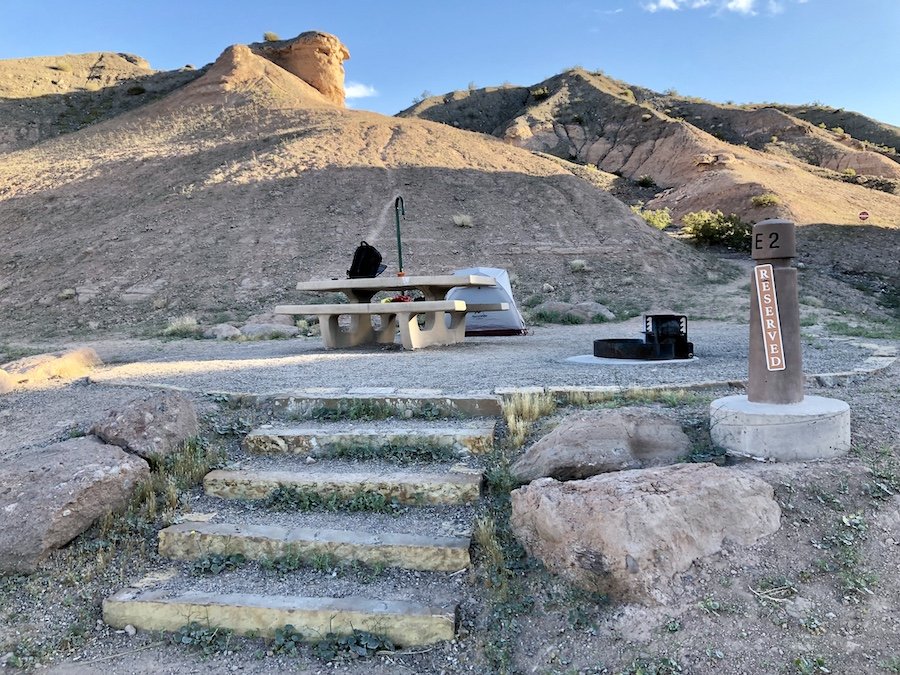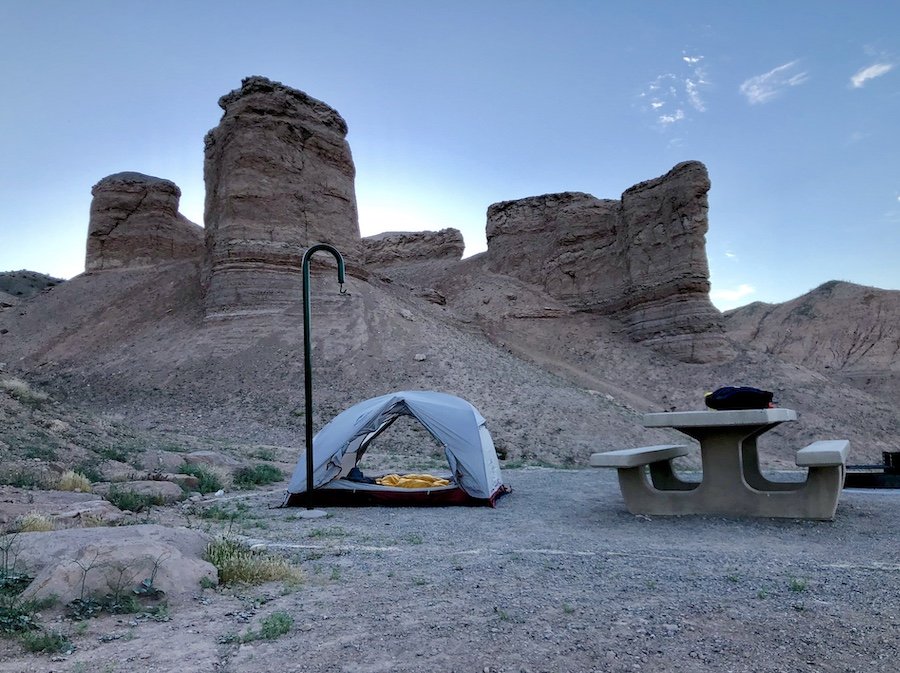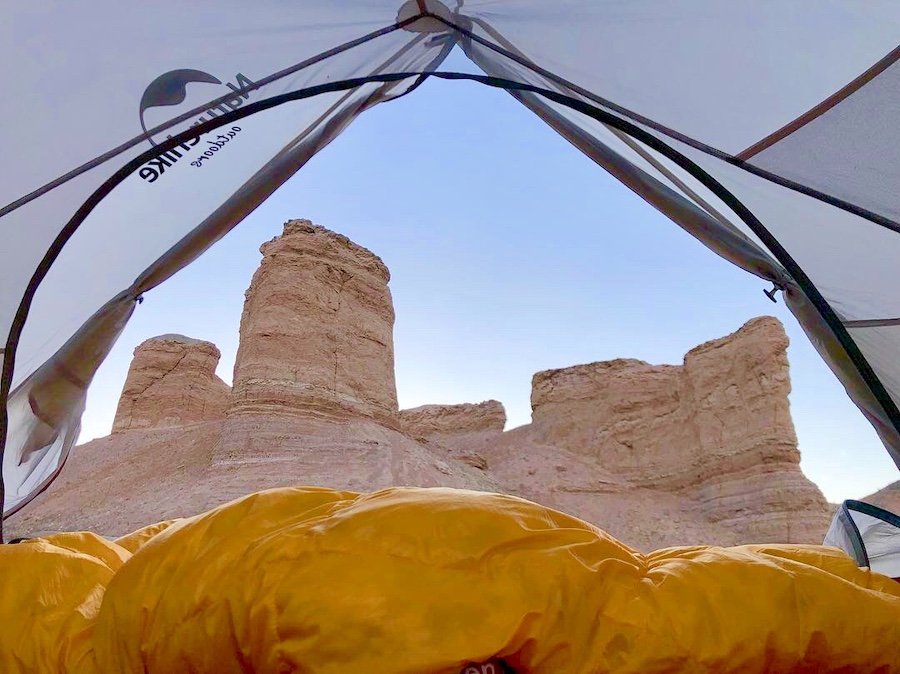 This was our first time camping in the desert. There are a few things to note about the experience. First off, plan to be away doing activities for the majority of the day, basically as soon as the sun comes over the horizon until dusk (possibly longer than that if you're camping in the summer months). Even in mid-April, the daytime temperatures were between 26 and 34C. Spending any time in your campground during the day will be a miserable experience in the heat, so don't do it. Get your hiking, kayaking, visiting Hoover Dam or Boulder City or whatever you fancy. Be sure to stay out until after 6pm if you want to avoid getting dinged for National park fees just to get back to your campsite. Also, even though you don't really have to worry about rain, thermal winds can kick up over the course of the day, so make sure your tent is staked down well. Ours flipped over at one point, and some good samaritans camping next to us, re-staked it for us while we were away.
If you do go to Boulder, which is only about 30 minutes drive, I highly recommend going to The Dillinger and trying one of their unique burgers. Chris and I shared a widow-maker with two half-pound turkey patties, applewood smoked bacon, brisket and cheddar cheese, wrapped in a lettuce bun and served with a side of coleslaw. It was divine!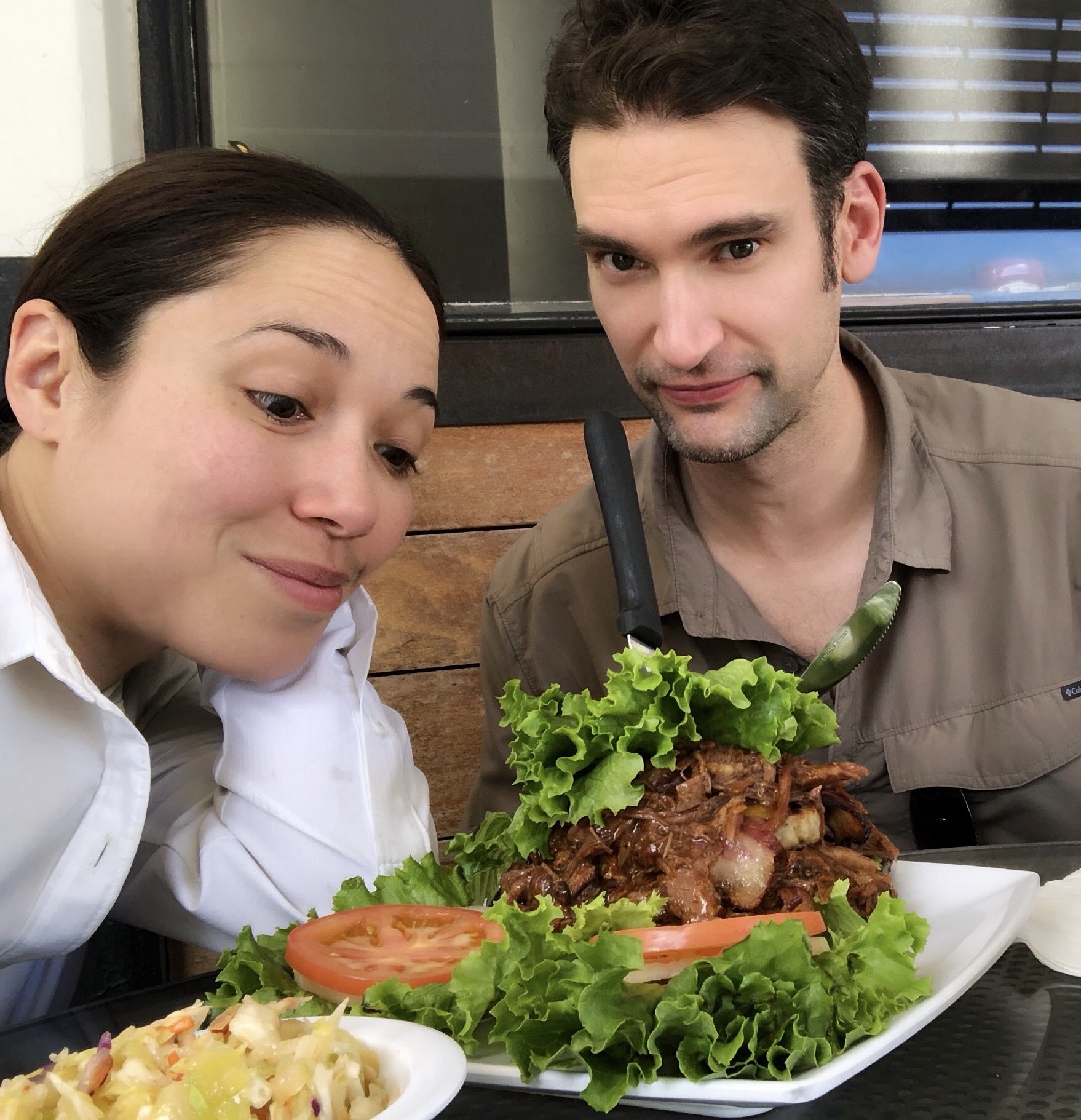 The early morning and late evenings are quite pleasant in the early spring though, so take advantage of these times in the campground. Go for any early morning walk and enjoy the campground before everyone is up. It starts to cool off at sunset, which is gorgeous from atop the hoodoo formations. Be sure to watch the moon come up too. We were lucky enough to experience a full desert moon that seemed as bright as the sun as it came up over the mountains.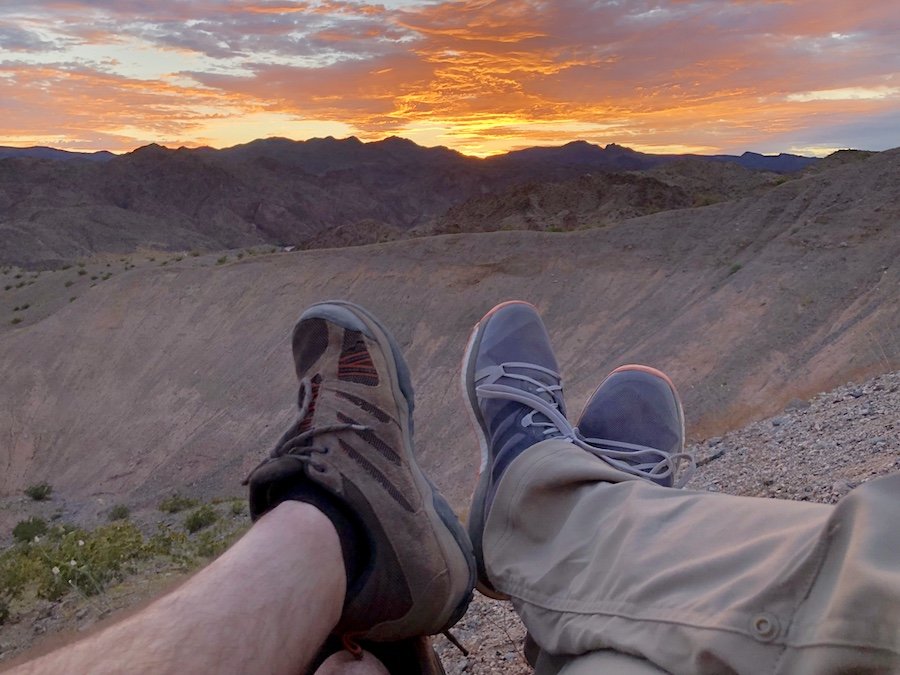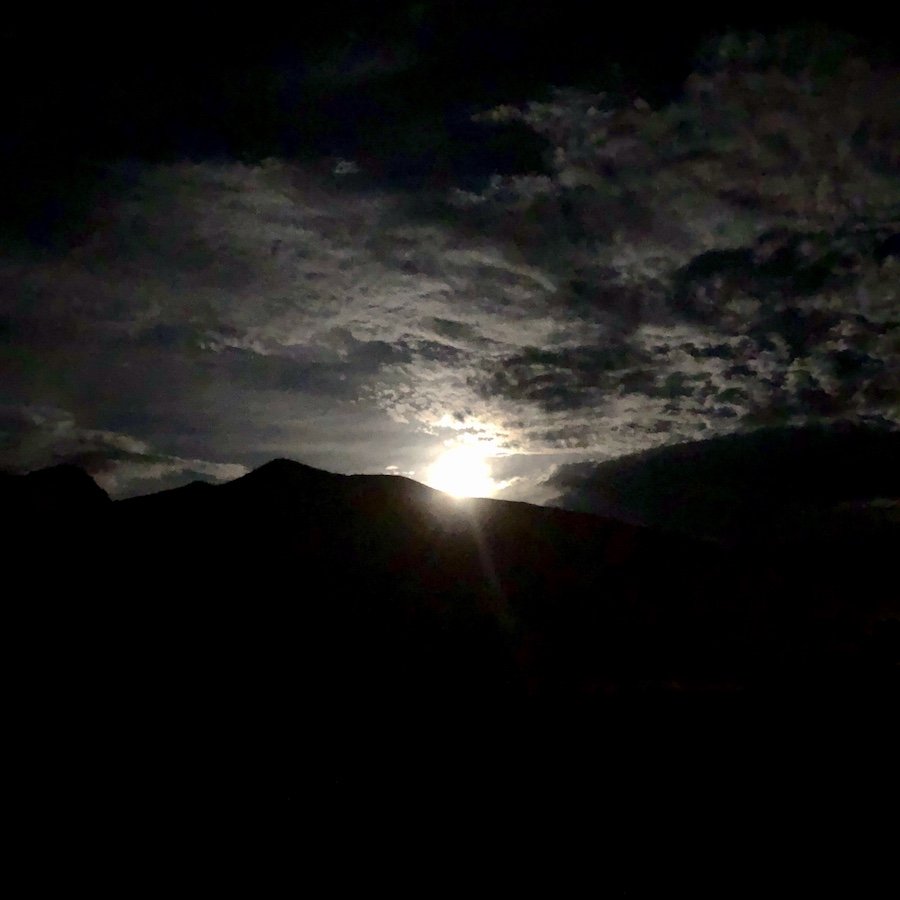 ##Cooling Off in the Colorado River A short drive from the campground will take you down to the Colorado River and the Willow Beach Marina. There you can rent kayaks, canoes, etc, and go for an adventure upriver. My next blog post will talk more in detail about that. Alternatively, you can go to one of the staircases by the water and wade in the river. They discourage swimming as the water has a current when you get too far from shore, but it's great to get in that cold water when you're feeling tired, hot and bothered from the hot desert sun. There are also fishing opportunities along the river if that's your bag.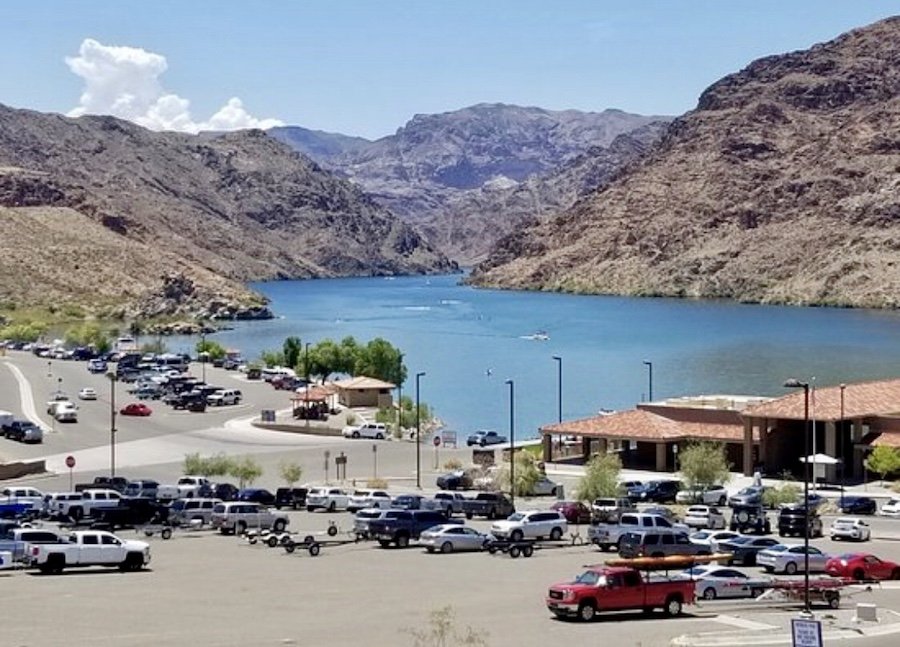 ##Hiking the Hoodoos The campground is surrounded by hoodoo formations and there are a few short hiking trails that allow you to explore them and enjoy the desert landscape views. Hike them at your own risk, as there is lots of loose gravel and some of the pitches are steep. We decided it was worth the risk though and were rewarded with a stunning sunset.
Willow Beach Campground Amenities
There isn't much in the way of amenities in the campground. There is a full washroom with free showers and that's about it. If you're down at the marina during the day, they have a store and a cafe, but we didn't use it ourselves other than to rent a kayak. They do sell wood there for campfires, but we had zero interest in that being so hot. Get there before 4pm though as that's when they close (at least that was the case in April 2019 when we were there).
Overall, it was worth having the experience of camping at Willow Beach Campground for the short period we were in the area. It may have gotten old pretty fast if it had been summer or if we stayed there longer, but it served us for our purposes.
Have you ever camped in the Las Vegas/Boulder area? If so, where did you camp? We'd like to go back some time, so we love to hear about your experiences in the comments.