If you had asked me what I thought my life would be like in now 3 months ago, my prediction wouldn't have even come close to how it is. Everything has changed so much over the past three months, in my own personal world all the way through to the world community. It sometimes seems daunting to keep up with it all. Looking back over things, however, I feel that it's important for me to take stock and think about what really matters, not just to me, but to my friends and family, my neighbourhood, my work communities (martial arts and film), my country and the entire world. Doing so will help me to live my life according to my three core values: authenticity, compassion and kindness. I know I'm far from perfect, but we all have to do our best to navigate through these tumultuous times, and you have to start somewhere. Reflection allows me to absorb and understand what the world is throwing at me, so I can react and respond in a way that is true to my values and allows me to help make the world a better place through my own unique lens.
Black Lives Matter and the Fight Against Racial Injustice
Part of me wants to tread lightly on this topic. The other part wants to avoid treading too lightly and coming across as flippant about it. Injustice must be faced and stopped. Period. Black lives matter. Of this, there is no question. Everyone, no exceptions, should be doing their homework to understand the far-reaching scope of the problem, whether or not it directly affects you, your friends and family, and the your personal community. We are all connected, therefore we are all in some way connected to this problem.
So here is how I am choosing to navigate the problem. First, It is not up to the black community to help me figure out what to do. It is up to me to do my own homework. I sought out resources to educate me so that I can help facilitate change. I am doing my best to share helpful information over social media. I am showing support appropriately online on the right channels. (*There are many sites providing information on what hashtags to use that help as mis-tagging prevents important info from being found by those looking). I am signing petitions that are intended to help facilitate change in your communities. I am also reaching out to your politicians to let them know that these issues are important to me.
In my eyes, the most important thing is to be the change you want to see in the world. I do my best to speak out to against injustice when I encounter it in my life. I stand up against the unjust actions of strangers, taking measures to protect myself and others around me as necessary. I also do not shy away from having conversations with people I know, who might not understand the implications of what they say and think, as well as how they act when it comes to racial injustice.
Seeing the bigger picture is also vital. Right here, right now, we must acknowledge that black lives matter and demand change to correct this specific racial injustice everywhere. This is the time to galvanize, when we have clear injustices happening, so we can let people who have power to do something about it know that we are united against it. That being said, "black lives matter" is not to the exclusion of all other forms of injustice. First Nations communities and all people of colour, women, disabled people, LGBTQ, all routinely and systemically face injustice. We can't actively tackle every issue all the time in every moment, but we all should take the time to consider how we think about these issues and decide for ourselves what we believe, decide what we can do to change the world through our actions, and be the change we want to see.
This article by Global News is helpful for figuring out what steps you can take to support black people: "Want to Support Black People? Stop Talking and Start Listening."
Taking Stock of My Life in the COVID-19 Pandemic World
We have all been affected in some way by the COVID-19 pandemic, and I am no exception. Many of my friends have told me that my life seems to have been more affected by it than most people. I, however, feel like I've gotten off easy in the grand scheme of things. I have not lost any friends or loved ones to the virus. I have not gotten sick or infected (to my knowledge). While my husband and I both lost all our sources of income due to the pandemic, we live in Canada and were both eligible for financial relief being offered by the government, and we also had some emergency cash saved up to help us get through several months of unemployment. Lastly, we managed to get out of the costly lease for our martial arts school so that we wouldn't have to keep losing that money month after month. I am truly grateful for these truths and thank the universe for them every day.
Grieving the Loss of My Richmond Dojo, Pacific Wave Jiu-jitsu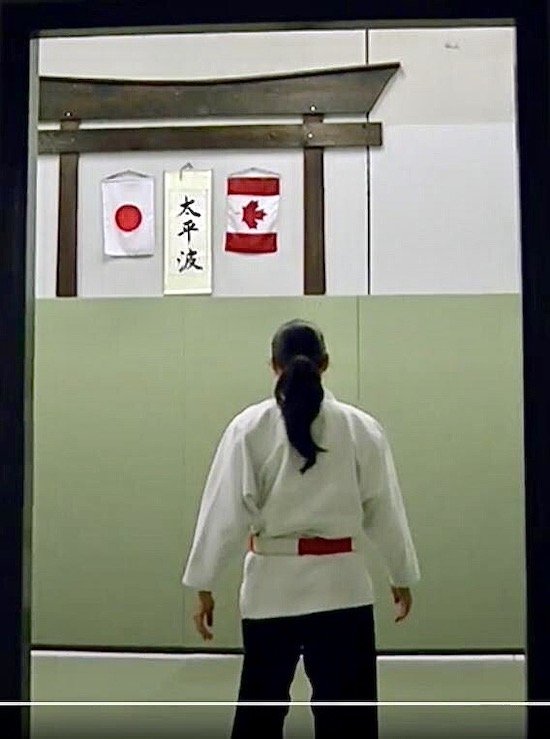 All that being said, you have to give yourself the opportunity to grieve your losses too if you want to have any hope of letting them go and moving on in a positive and productive way. The biggest loss we have suffered was our dojo, Pacific Wave Jiu-jitsu, as we knew it. I started that dojo in Richmond back in 2006. It was always a passion project for me, my way of giving back to the community by creating a safe space in which to teach and train in the self-defence oriented martial art of Can-ryu Jiu-jitsu. It was never about the money, but about the personal growth and relationships built by those who trained there. While the dojo itself usually made enough money to pay its own bills, I did use my earnings from my stunt career to help sustain it when it needed the assist, which I considered to be all part of making my contribution to the world.
In mid-march, we lost the ability to train with each other in person due to physical distancing measures adopted to flatten the curve in our community. While I have done my best to learn to use Zoom as a teaching device, so that I could continue teaching my children's program and offer some seminar-type classes for adults, the reality was that contact-based classes would not be possible for the foreseeable and unforeseeable future. My husband and I also lost the ability working in stunts for the film industry as well due to the pandemic.
In light of this new reality, we made the difficult decision to close the physical location of Pacific Wave Jiu-jitsu after 14 years of service to the community. I decided to make my announcement live over Facebook, allowing my feelings to come to the surface so that I could show my authentic self and make sure everyone who has ever graced our mats knows how much they and every other connection we have made within our dojo's walls meant to us. I got choked up as tears flowed and tripped over my words during this goodbye speech. Watch my live Facebook announcement.
Sharing my message in this way, however, gave me the chance to see that I was not alone. Messages of support came from people all over the world, some of whom I hadn't trained with in years. So many people reached out to let me know what their time training with me meant to them, offering me their memories through stories and photos, and that they shared in my sadness. I've been processing all these messages over the course of the week, shedding tears and allowing the grief to wash over me in waves. I am so grateful for every person who reached out to offer kinds words during this time of heartache. You have no idea how much your support has meant to me.
Moving Forward in a Constantly Changing World
No sooner than I closed my dojo did we receive a call to work performing some motion capture work for a video game. It seems that being a married stunt couple is allowing us to take performing work that necessitates some contact and that our co-habitation is an asset. Some have pointed out that this fortuitous timing is proof of one door closing leading to another one opening. I do appreciate this work came in when it did, to help mitigate the losses we underwent with our dojo lease, but don't necessarily think of it as some sort of karmically-induced opportunity. In the words of Seneca: "Luck is what happens when preparation meets opportunity."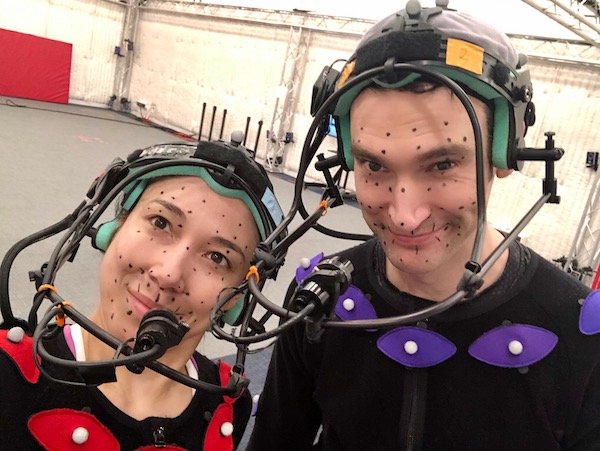 Things happen when you put yourself in the best possible position for them to happen. I kept an eye out for opportunities. I put myself forward for ones that made sense for me. And ultimately, those efforts are what led to that particular opportunity. Moving forward means embracing change and seeing the opportunities that those changes present. This means paying attention, watching and listening, thinking and responding, then taking focused action at the right times.
I wish I could say that I always get this right, that I'm on the ball at any given moment, always productive and working toward my future. I'm human like anyone else. Sometimes I get stir crazy from spending so much time at home. Sometimes I miss seeing my friends and family. Sometimes I feel weary from being on edge to stay physically distanced when I go out in public and taking measures to prevent the spread of the corona virus that has been plaguing our society. Sometimes I feel anxious about what the future holds. All these things can weigh you down and make you feel paralyzed, and I am no exception to this, though I do have important emotional tools to keep this from stalling my progress too frequently.
Appreciating Life As It Is, Not As You Wish It to Be
Not only do I remind myself that compared to others, we have it relatively good. I also do my best to see things in this new reality that I love. The pandemic world need not be all doom and gloom. Here is my current list of appreciation for things in my reality within the pandemic world:
My husband and I have had the time to work on our marriage and improve on our intimacy and the general functioning of our relationship.
I have increased my contact with good friends and family who don't live close by, even establishing a weekly ritual of watching Star Trek Picard with my sister while on FaceTime.
We were able to open our home to a new feline friend in need, taking in Jimmy, a semi-feral foster cat and using some of our extra time to socialize him into lovely pet whom we plan to adopt should our efforts to get our resident cats to accept him succeed.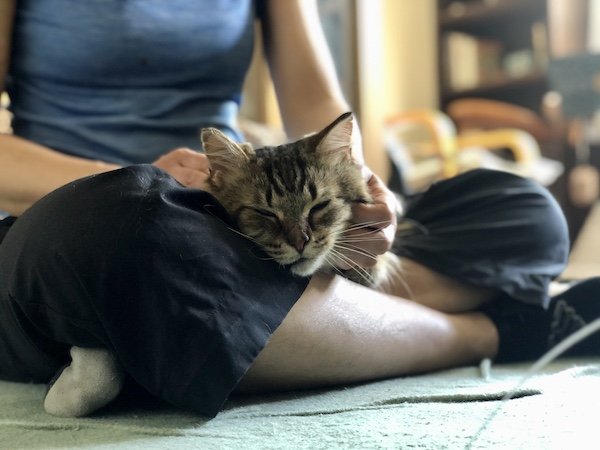 I have expanded my cooking repertoire, taking on more challenging dishes that I might not have otherwise tried, since I had more time and energy for cooking and recipe development.
I have caught up on various household management tasks like cleaning, organizing, and fixing things around our home.
I have gotten to train with martial arts and yoga instructors I might not otherwise have had the opportunity to train with because they have started teaching over Zoom.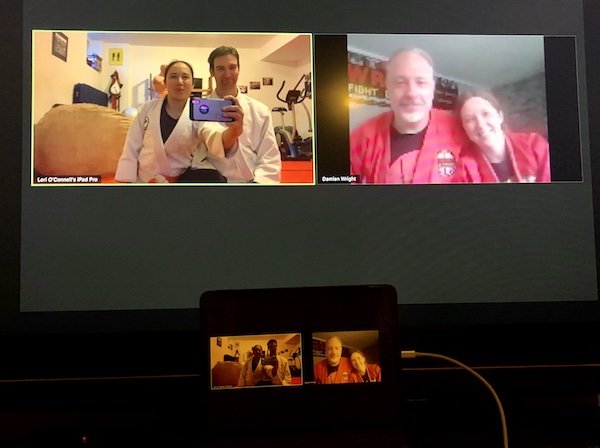 I have taken the time to learn new skills, like investing in the stock market, and have come up with a trading strategy that's working out well for me.
We have done more kayaking, taking advantage of the naturally physical distancing nature of the sport, finding new routes to explore in our community.
Our environment is getting a much-needed break from the impact of humanity by way of reduced fossil fuel usage, while setting up new ways of functioning in the world that will continue to benefit our planet, raising my sense of hope for the future of the humanity and all the residents of the earth.
We have had more opportunities to connect with our lovely neighbours in our townhouse complex, helping them out with grocery runs, as well as spending time socializing with them safely in our own backyards.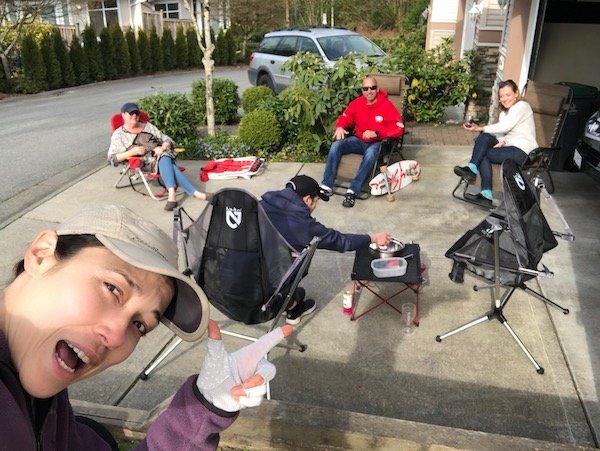 This list is ever-expanding, as it should be, and reminds me that there are a lot of good things in the world, many of which would not have happened if not for the pandemic. I just have to keep looking for them because the things we give our attention to grow and life doesn't simply happen to us. We are all responsible for creating our realities, through mindset and action. Change happens, whether we like it or not, so we may as well do our best to find the opportunities for growth, love and happiness that they present.
What are your reflections on the radical changes we've all faced over the past three months? If you would like to share, please do so in the comments so we can all benefit from them.