If you follow my blog regularly, you may have noticed that I've gotten more and more introspective in my blog, especially in thinking about my life and how my priorities have shifted since the pandemic. The major conclusion that both Chris and I came to over the past two years was that we wanted to move back to Ontario, and we no longer wanted to put it off to some nebulous date in the distant future.
Why the "Sudden" Move
For many people, the idea of us moving back to Ontario may seem sudden, but truth be told, for years it was something we considered at the back of our minds. We always wanted to eventually move closer to Ottawa, where we both grew up, and be there for our aging parents, and closer to our siblings, nieces, nephews and other extended family, as well as old, dear friends from our youth.
For a long time, it was just a back-burner idea, since our lives were pretty darn cool, living in the greater Vancouver area. We had developed thriving stunt careers in its massive film industry. We had a dojo and enjoyed sharing our martial art, teaching a wide variety of students, from kids to adults. We enjoyed exploring the outdoors in some of the most beautiful nature spaces you can imagine.
We did explore the environs of Ottawa one summer while we were visiting home, to see what kinds of communities were out there that might be good areas in which to look for a property where we could develop our future dream home. We narrowed our search down to a few areas, signed up for a real estate search for waterfront properties in those areas, and then played the waiting game, not seeing anything quite right come up in that search for several years.
And then the pandemic dropped and flipped everything upside down.
The Pandemic Priority Shift
Overnight, we lost all our income after the film industry was shut down and we were no longer able to run classes at our dojo, causing us to close the business permanently. We had several trips booked to go back to visit family, or to have family come visit us, all of which got cancelled.
We did our best to make the most of the downtime, learning new skills, spending time with friends in whatever capacity was deemed safe, going outside and enjoying the outdoors, but there was an inner gnawing, one that kept growing and growing as the pandemic wore on.
Would we ever get to see our families again without having to drive across the country? When would we be able to work again?
As restrictions eased, the film industry came back and we started working again, but travel was still risky until vaccinations became available. As soon as we were all double vaccinated though, we made our trips back to visit our families, and rebooked trips for them to visit us. When I did finally get to see them after having been apart for 2 years, I cried tears of joy and relief.
Suddenly, a life in Ontario seemed more appealing. It wasn't just being reconnected with my family, it was also the general vibe of Ottawa. After being away so long, I was much more appreciative of the little things that make Ottawa special. I also realized that there are so many nature spaces that I have yet to explore, having left Ottawa when I was 21. The pandemic had caused me to go through a shift in my priorities after a lot of soul-searching and I now yearned for a life back in Ottawa. You can read more about that shift in my 4-part blog series, Finding Home in My Heart at the End of the Pandemic.
And of course we also happened to have the perfect opportunity land in our laps.
Our Future Home in Burnstown, ON
In mid-February 2021, the real estate search I had set up years ago alerted me to new spot of land that had come on the market located in Burnstown. When I saw the notification in my email, I clicked on it with an oddly certain knowing that this was the one we had been looking for, the one we had carved out in our minds as the perfect spot.
The property of our dreams was a 2-3 acre forested, riverfront plot with lots of waterfront that was suitable for paddling and swimming, close to outdoor recreation opportunities like whitewater kayaking, hiking, camping, snowshoeing, cross-country skiing, etc, but not more than 15 minutes from major urban conveniences like large grocery stores. We also wanted to be closer to major highways leading to nearby towns, as well as Ottawa, to make it easier to visit all our family and friends in the greater Ottawa area. This was exactly what we found on Calabogie Road in Burnstown, ON. We also saw huge potential for developing an AirBnB business on it with its location in an idyllic vacation area a short drive from Ottawa.
This new property listing, a 10-minute walk from the centre intersection of Burnstown, was a 12-minute drive to Calabogie Lake with plenty of different options for outdoor recreation, a 36-minute drive from of the a stretch of the Ottawa River widely heralded as one of the best white water paddling/rafting areas in North America, and plenty of places for hiking, cross-country skiing, paddling and even climbing (both regular and ice) everywhere in between those ranges. It was also only a 14-minute drive to Renfrew with plenty of major stores for groceries and household needs, and more importantly, short drives (7-30 minutes) to Chris's parents' homes, and a moderate drive, just under an hour, to my parents' home in Ottawa.
It was perfect.
We immediately got Chris's father to go check it out, which required him to rent snowshoes to do so since it was still the dead of winter. After tromping around in the deep snow for an hour, he gave us his assessment, that it was a gorgeous piece of land that would make for a beautiful home surrounded by nature. It had a few building challenges, being a sloped property with no water, septic or electricity hook-ups yet in place, but it was the perfect blank slate for us to let our imaginations run wild so we could build our perfect home.
We put in an offer the same day it went on the market.... As did 2 other hopeful buyers. In the end, we prevailed and got our dream property. We didn't know when we would move there, but at least our dream land was there for us when we were ready... which ended up being sooner rather than later.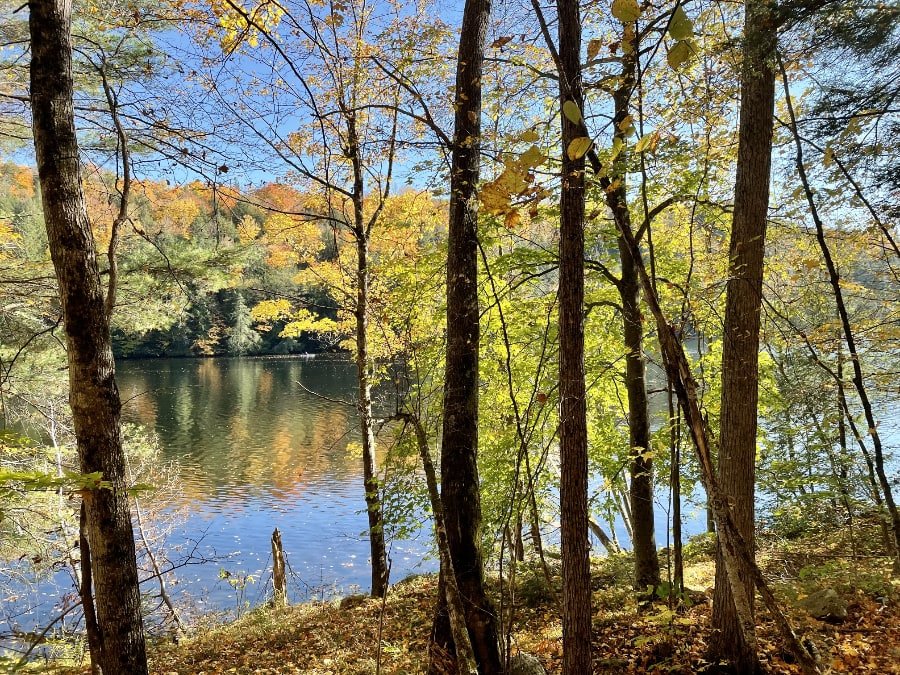 Preparing to Push the Button
In early 2022, we started fixing up our house to get it ready for sale, then in mid-March, we pushed the button and put our house on the market. We got an offer that we were ready to accept only 6 days later. There was a lot of emotion coming up for us when we sat down to sign the papers to make the sale. We had waves of feelings, sad and a little scared to commit to saying goodbye to this life we had built, while also feeling happy and excited to move on to the next life adventure waiting for us in Ontario. When we hit 'Send' on the email containing signed documents accepting the sale, there was a sense of finality that created a sense of urgency in me.
"OMG... I am leaving my life in Vancouver in 2.5 months!!!"
Remembering to Remember
We made a list of all the things we absolutely wanted to do before leaving, or at least attempt doing. We even had a few ideas pitched from our friends. Speaking of friends, we also made sure we were getting quality time with all our closest friends. Between getting rid of stuff in our house, getting our affairs in order, and starting to pack, we knew we had a lot to do in a short period of time. And there's nothing like a good list to help you make sure you do all the things. But then I remembered that there's more to life than what you can tick off of a to-do list. I remembered the need to remember.
My life in Vancouver is more than just a series of events strung out in a specific timeline, and I need to take the time to remember experiences and feelings that connect everything together in my soul. I remember the sense of awe I experienced when I first wandered around the shoreline in Steveston, seeing sea water right in front of me and huge mountains way off in the distance as the salty, summer breeze kissed my face. I remember the early friendships I made while facing the challenges of trying to build a stunt career at a time when Vancouver's film industry wasn't as strong. These included friendships in the film community, as well as at MeZine, the IT company I ended up having to work at in marketing in order to make ends meet. I also remember the pain of my first marriage falling apart, and the ensuing loneliness, but also the confidence I regained after eventually starting to put the pieces of my life back together.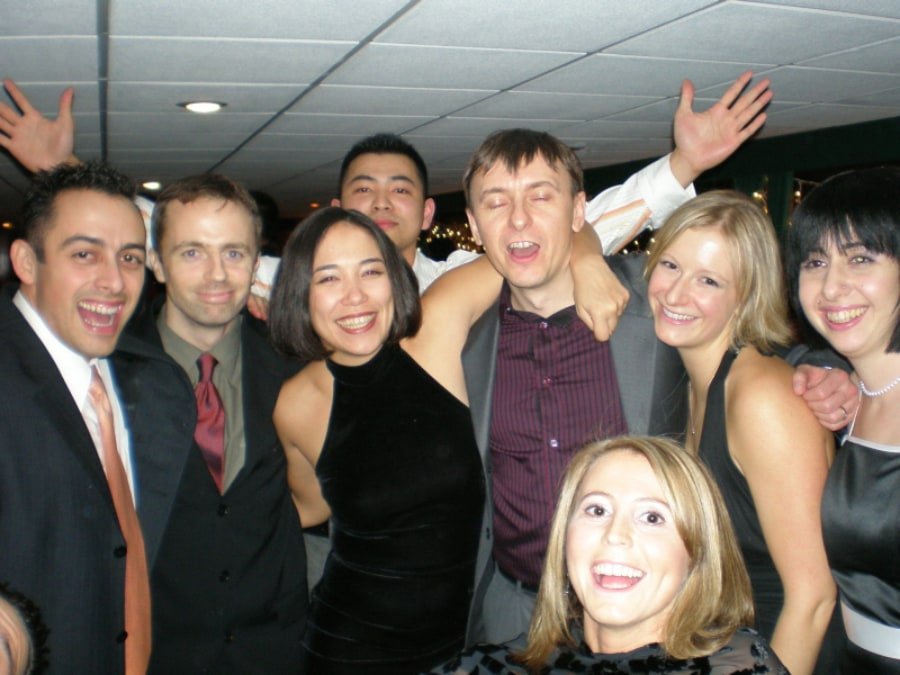 I remember a sense of freedom I gained after buying my first vehicle, a 49CC scooter, which I used to expand the range of my adventures from my new apartment in Marpole, exploring places like West Vancouver, Maple Ridge, even Victoria and Bowen Island. I also remember all the disappointing coffee dates I went on before determining that online dating was not for me. I remember how strong and alive I felt as I began to train in MMA with motivations of potentially competing in it (*This, of course, never happened, being a little ahead of the time with little in the way of local opportunities to compete.)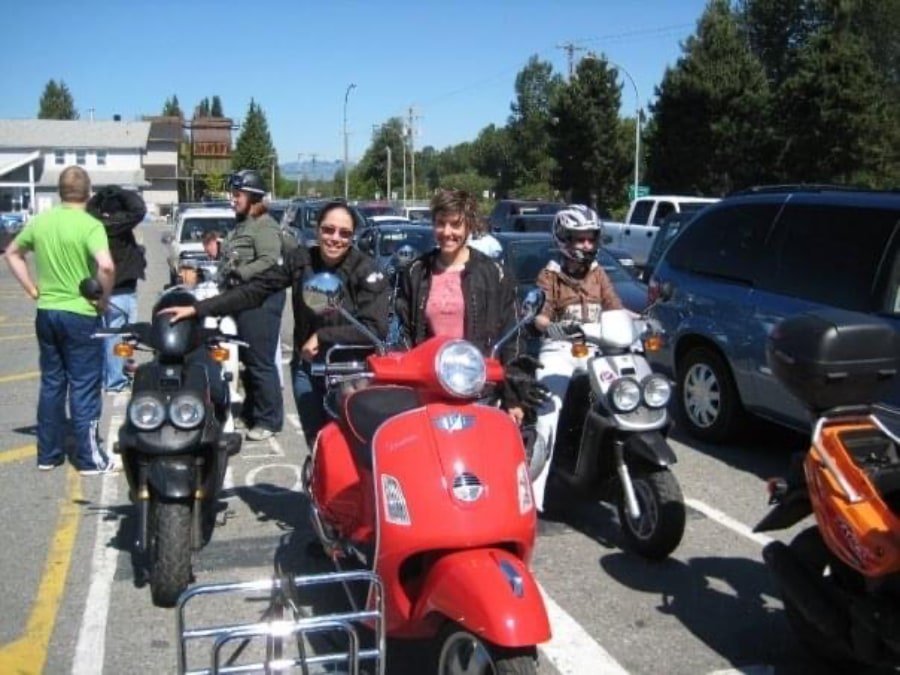 Remembering Chris
I remember meeting Chris, an import from a different style of Japanese Jiu-jitsu than my own, who had already earned a brown belt in his other style. He was only a student to me at first. It wasn't until a couple of years later, after he had taken a job as a geo-physical survey technician, taking him out of town for months at a time, that he became more. On one of his visits back to Vancouver, I was eager to hear about his travel adventures, and invited the whole class to join us at the pub to hear about them after class. It was kismet that none of the other students were available to join us. That night, we discovered a connection that developed into a friendship, and we later fell in love over the course of several of his visits back to Vancouver, along with months of emailing and texting while he was away in the field. Falling in love with Chris (sometimes quite literally as you can see below), and those early days of fun, adventure, teaching and training at the dojo, and exploring the Vancouver area in ways that we never really did while we were both single and living there, are some of my favourite memories. We were both imports to the Vancouver area from Ottawa, and there was so much for us to do and see. And, of course, I remember the love I felt when Chris proposed to me, and when we married, surrounded by loved ones and friends. Those times were some of my most joyous ones over the past 19 years.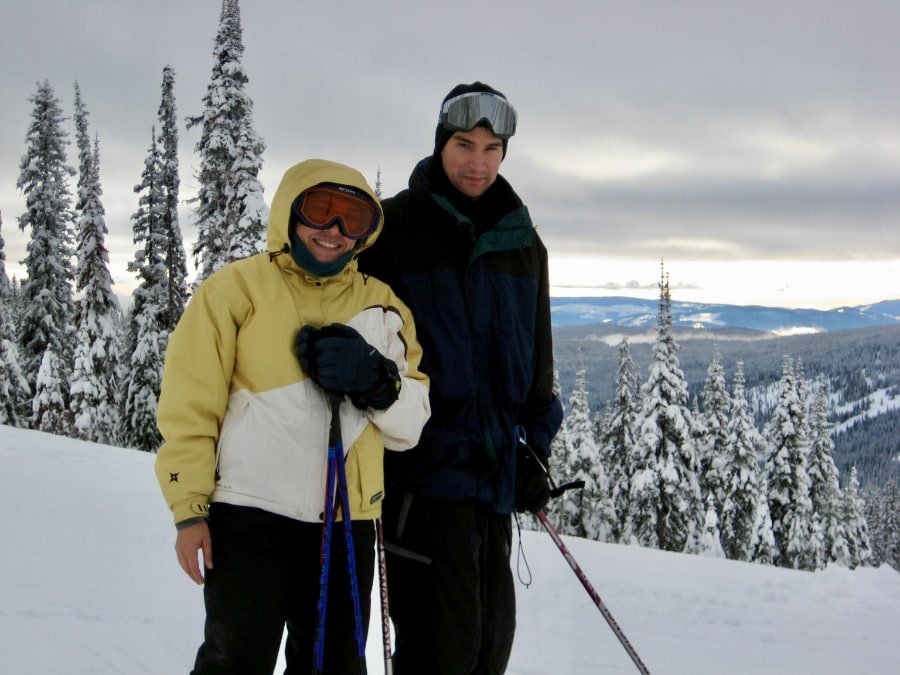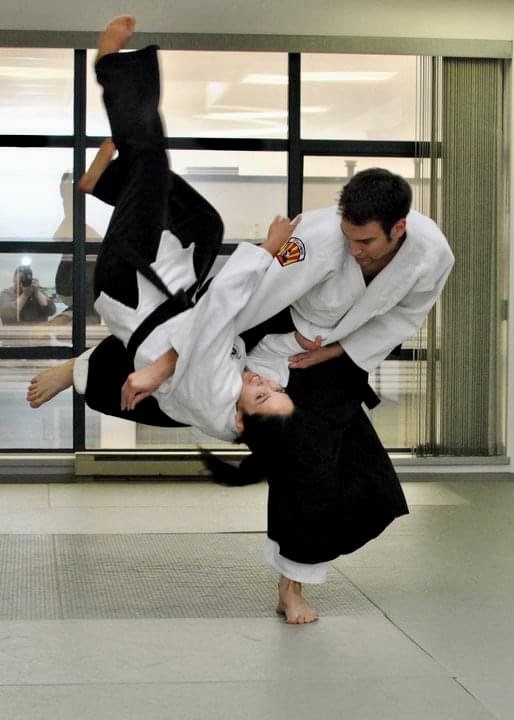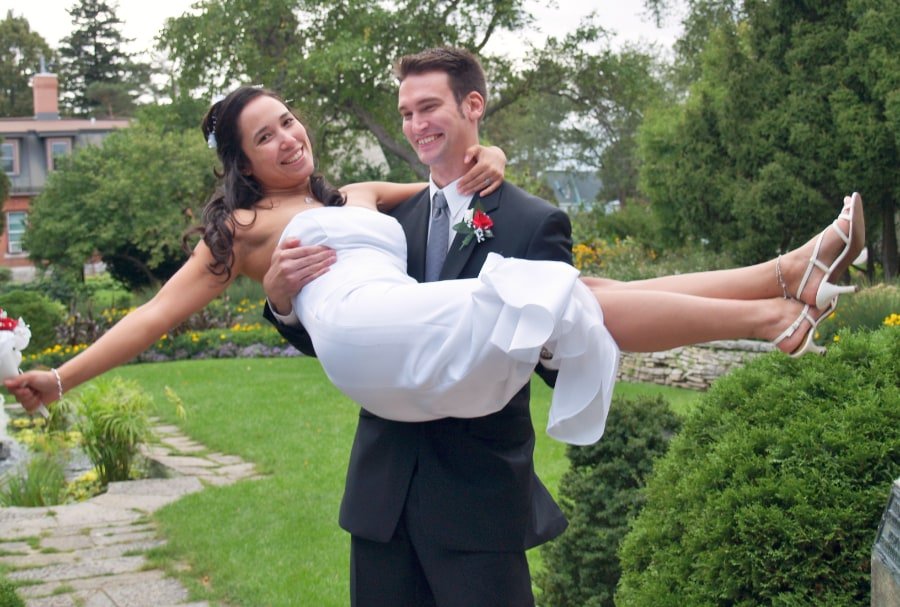 Remembering Our Community and How We Developed Our Connection to It
I remember the hard times when Chris and I felt a lack of momentum and connection in our lives in Vancouver, which led to us making a greater effort to develop and expand our community, eventually leading us to have many wonderful friendships through our activities, jobs, and even through the neighbourhood we lived in. I took a big step in my community involvement and became a Big Sister. Swag and I spent nearly 6 years partnered in that program, an experience that led to us becoming good friends. That friendship continued well beyond the confines of the program into adulthood. I remember the quirkiness of that relationship, all the times that Swag and I bantered back and forth, the hours of rewatching all my favourite sci-fi series,' experiencing their enjoyment of them as though it were my own, all the baking and board games that led to food fights and trash talk, always in the name of fun. I especially remember how proud I was of him when he came out as trans, knowing how much confidence it takes to make that choice and share it with the world.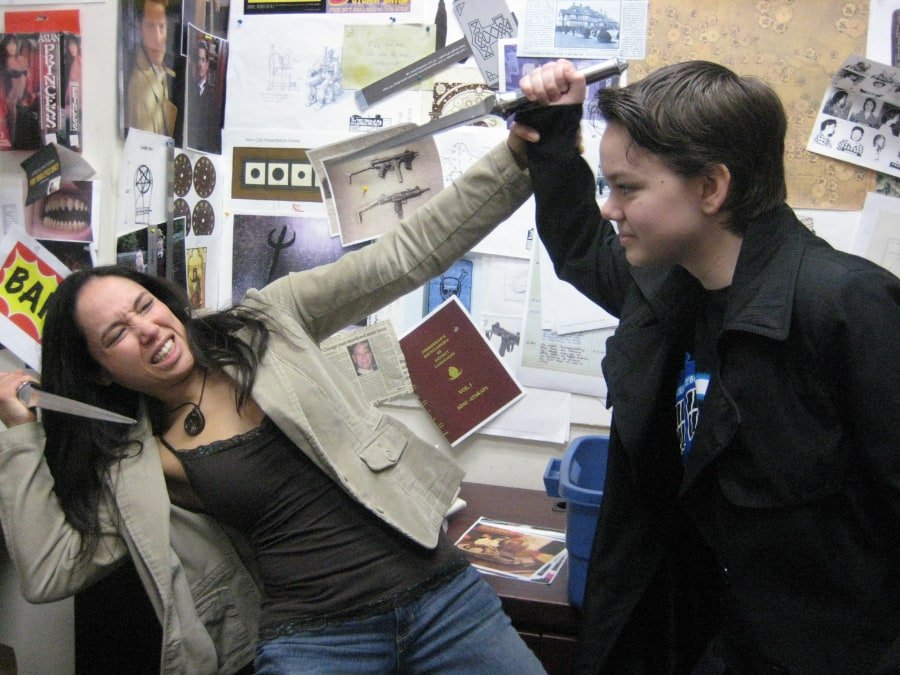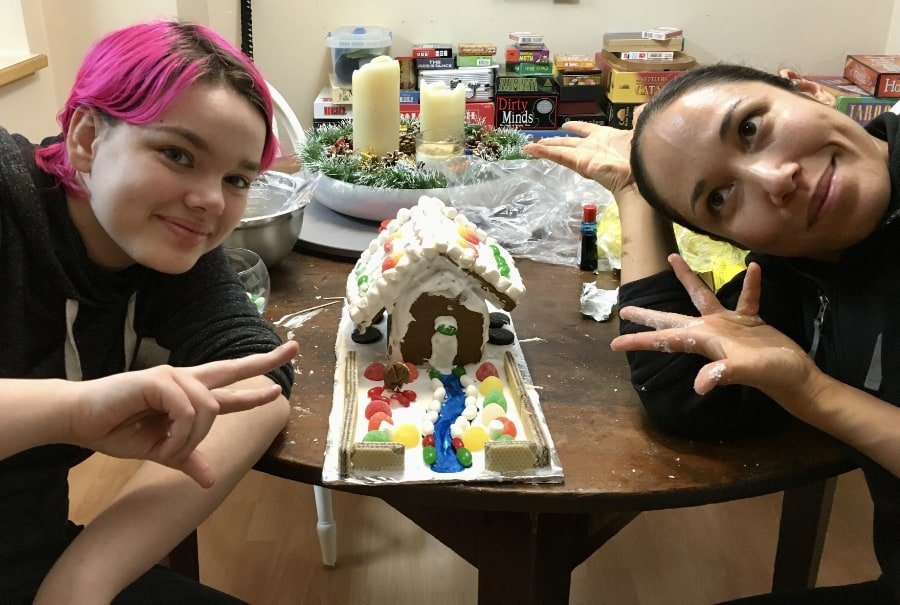 Remembering the Dojo
I remember how the dojo I had created gave me something to look forward to during some of the most challenging, lonely times I had while living in Vancouver. I remember all the amazing students that have come into and out of my life on the mats, drawing deep satisfaction from having imparted something of what I learned from my training in the martial arts to each and every one. I remember the struggles each time we had to change locations, a total of 6 times over the 14 years I ran my dojo.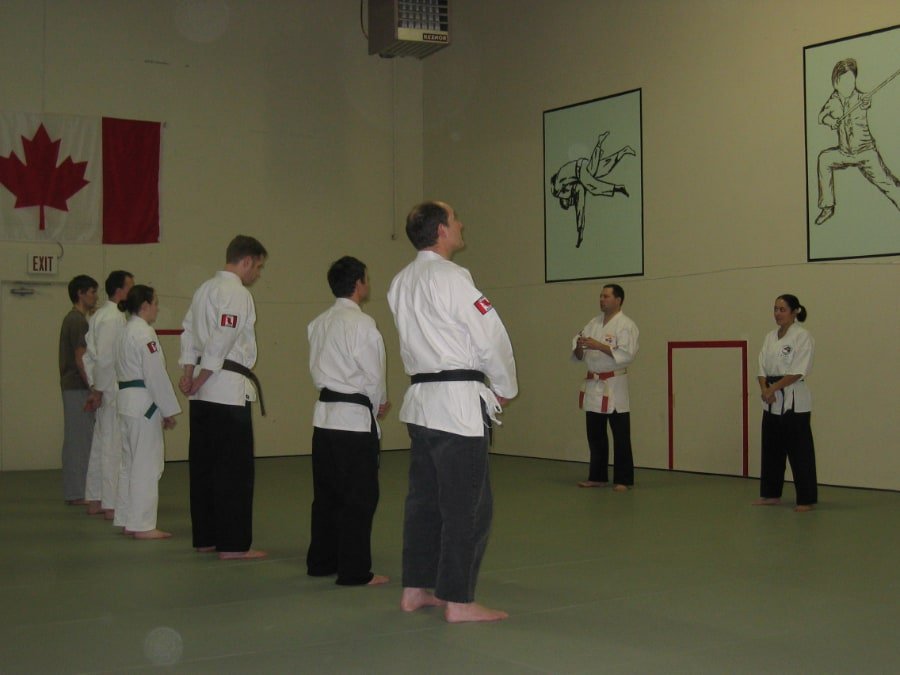 I remember the supportive community that was within my dojo and within the various martial arts organizations and instructors I connected with over the years, leading me to take my teaching on the road, leading seminars in other cities, provinces, countries, even continents. I remember the excitement and pride I experienced when I published my first book with a traditional publisher (Tuttle Publishing), an instructional martial arts book called When the Fight Goes to the Ground.
I remember my Sensei, Ed Hiscoe Hanshi, awarding me my 5th degree black belt and the avuncular pride he expressed toward me over the years as I developed my career in the martial arts. I remember having a similar sense of pride the day I promoted Glenn and Chris their dan ranks, to 1st and 3rd degree black belt respectively. I remember the uncertainty and nervousness of teaching kids for the first time as we started a kids program at my dojo, with the help of my two students, Kevin and Dave. I also remember the sense of fulfillment I got seeing how much they grew from their training over the years. I also remember how utterly shattered I felt when we had no choice but to close our dojo abruptly as a result of the pandemic. You can read more about closing of my dojo and what it meant to me in my blog post The End of My Dojo and The Importance of a Meaningful Goodbyes.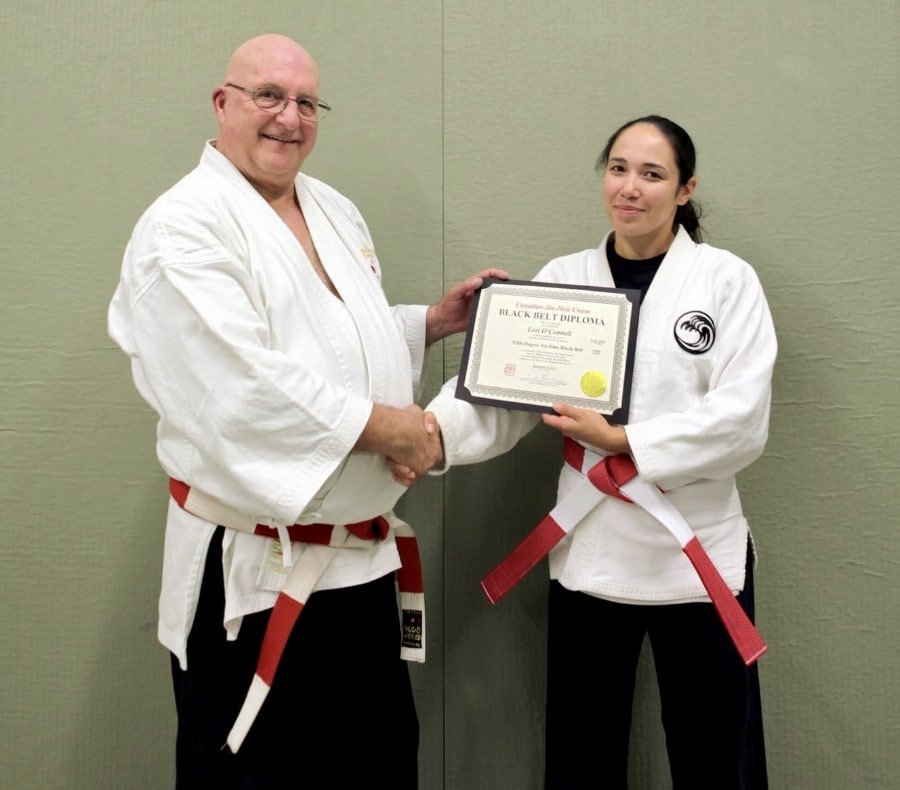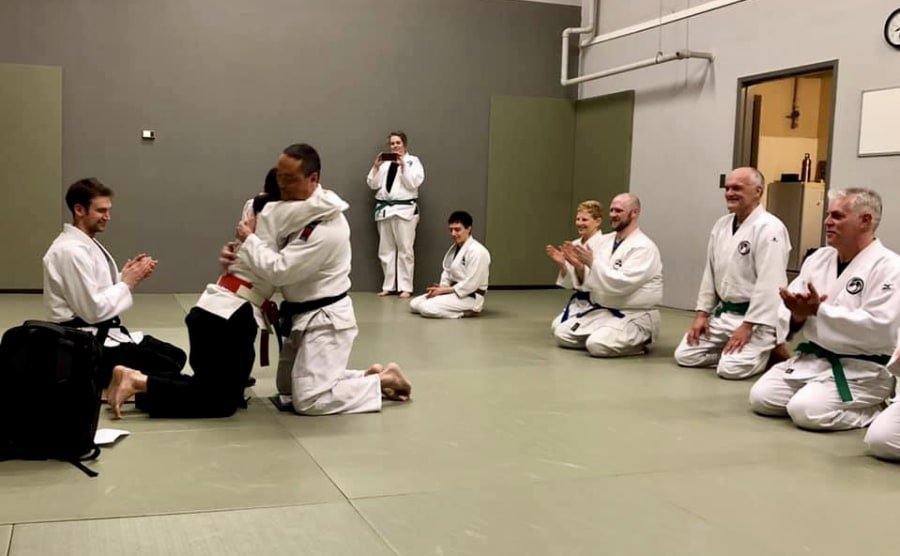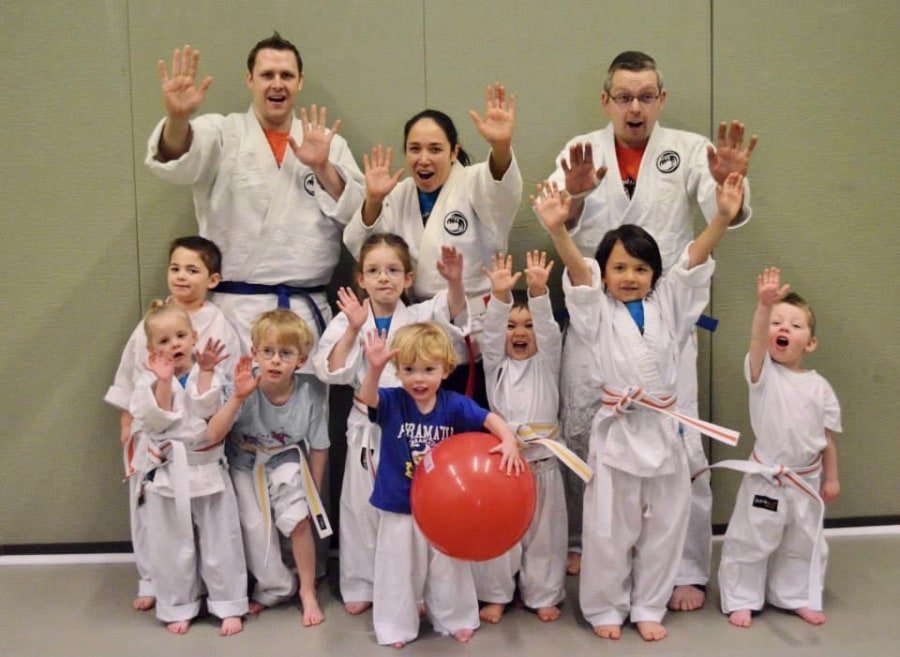 Remembering My Stunt/Film Career
I remember all the excitement over the booking of early gags, which eventually led to a thriving stunt career, after plugging away at it for many years. I remember how hard it was to face the uncertainties of that career path, sending headshots and resumes, cold-calling, never knowing when I would get my next break, and going through years of being one foot in and one foot out of an industry in which I found it a struggle to make any headway. Eventually, I had a couple of breaks, enough to motivate me to try harder, train harder, reach out more, learn new skills, try different approaches, etc.
My big break came from working on Siren, doubling Eline Powell as Ryn, the main mermaid of the show. This came from having developed free diving skills that few other people in the industry had. Working on Siren with my stunt coordinator Ed Anders, and my free diving safety team leader Roberta Cenedese (*who also happened to be my free diving teacher), helped me massively grow as a performer, performing a variety of fights, falls, as well as bigger gags, including a car hit and breaking through glass. I remember the sense of connection and satisfaction I got from working with a close-knit team. I also remember the growth I gained challenging myself further to learn more skills outside of work, and while getting to work on a variety of other shows. I remember the calm, stoney anticipation of waiting to do a full body burn for a stunt, along with shivering from the coldness of the gel covering my entire body as I waited.
Lori O'Connell Stunt Reel 2021 from Lori O'Connell on Vimeo.
I remember the joy of creation I experienced after writing, co-producing, performing in, and even winning awards for my own short film. I also remember all the craziness of doing the entire shoot in a single day, as well as the creative challenges of pulling it together in post-production, but also pride in seeing it all come together in film and on screen at a few different film festivals in which it was included.
A new, similar nervous energy was later introduced to my life several times when I waited to hear back from Chris about his own major stunts (i.e. a high fall, multiple ratchets, etc), after I encouraged him to take a stab at developing his own career in stunts. But of course, I also got to experience similar joys after he made his own reputation for himself, finding a strong niche as a stunt actor, specializing in creature work.
Chris Olson Stunt Reel 2021 from Chris OIson on Vimeo.
Remembering My Outdoor Adventures
After rediscovering my love of the outdoors, my desire to go on bold adventures was reignited. I remembered the awe and joy when I did my first backpacking trip in BC with my friend Sean (Chris couldn't really hike at the time due a knee injury), experiencing Garabaldi Lake for the first time, along with the hike to Black Tusk. I remember all the good times and camaraderie developed with Sean, as well as other friends who shared other hiking and camping adventures with me, including my friends Melissa, Lee, Lauren and Kiri.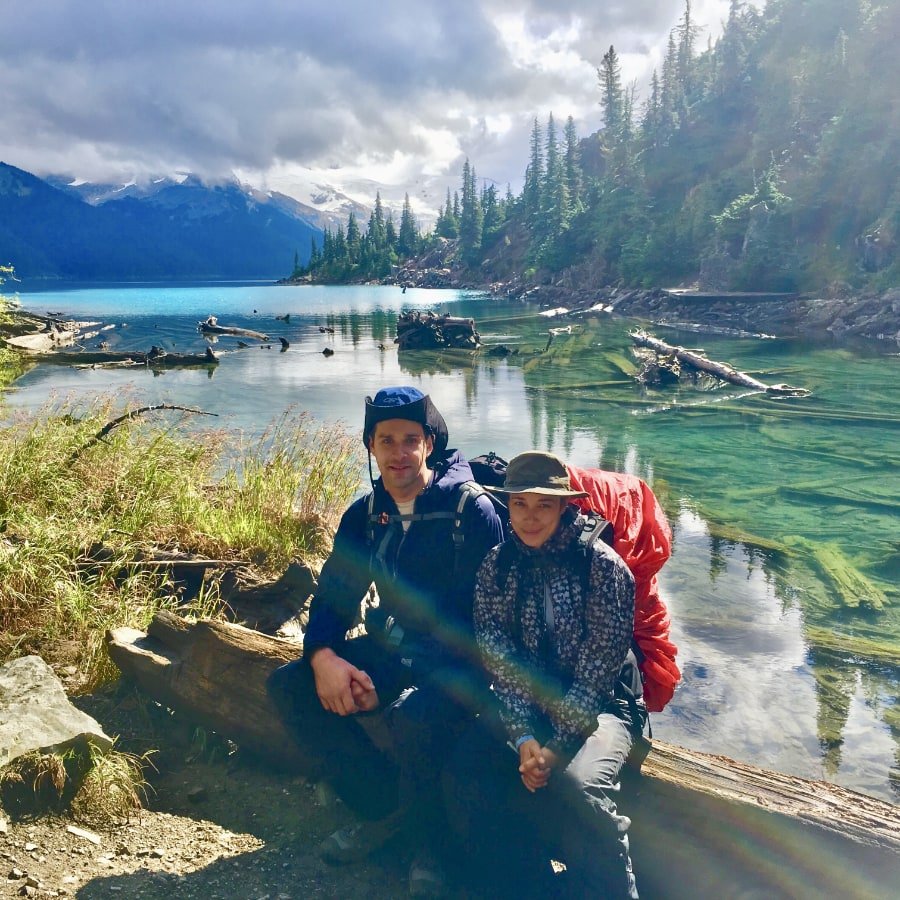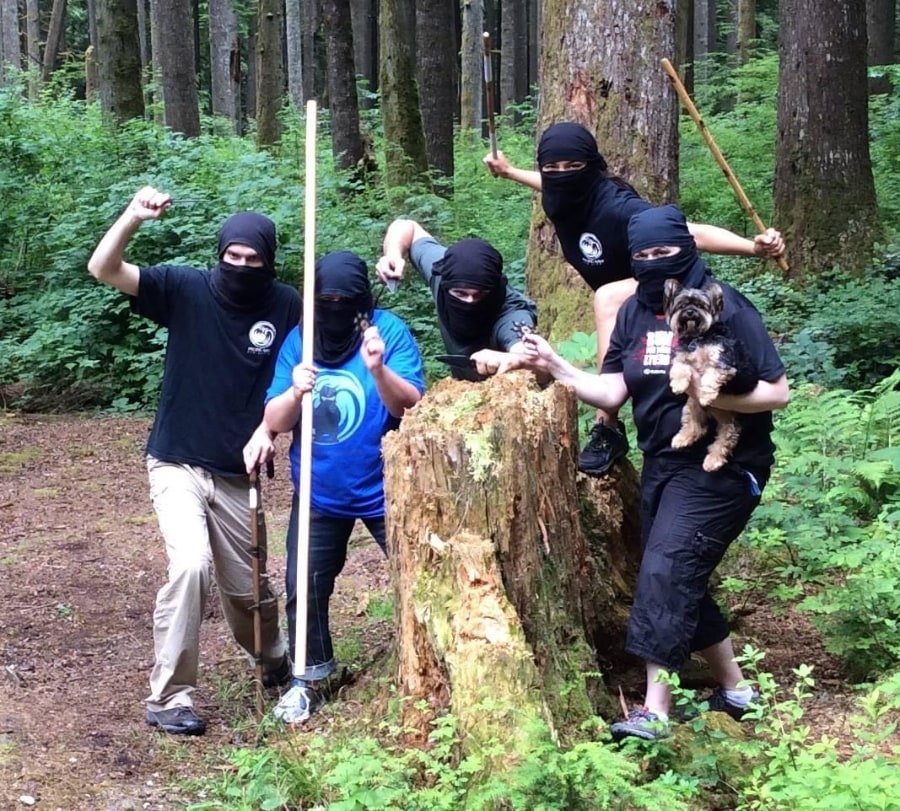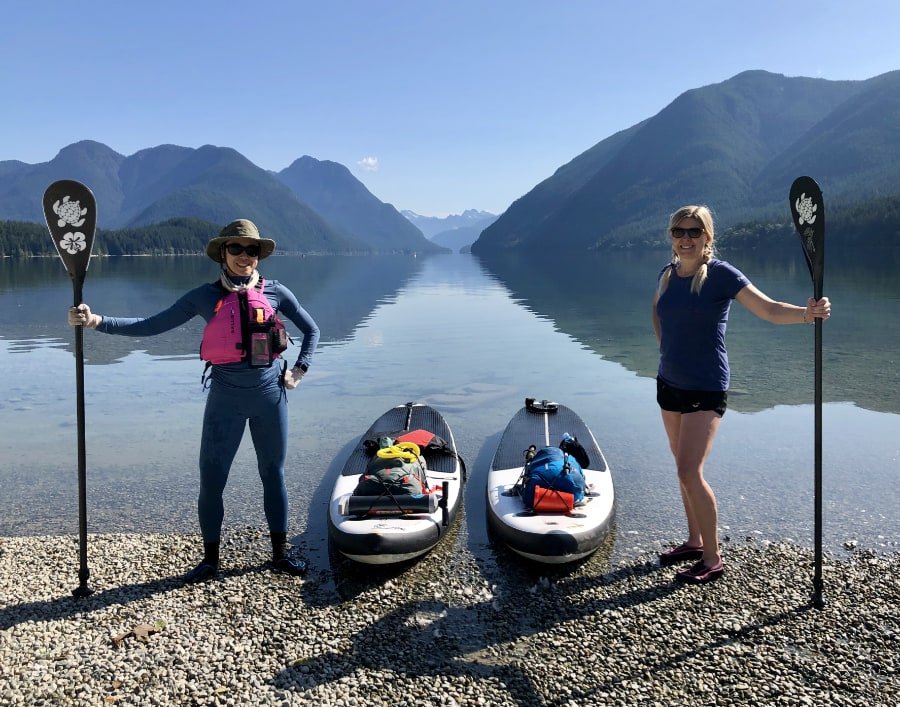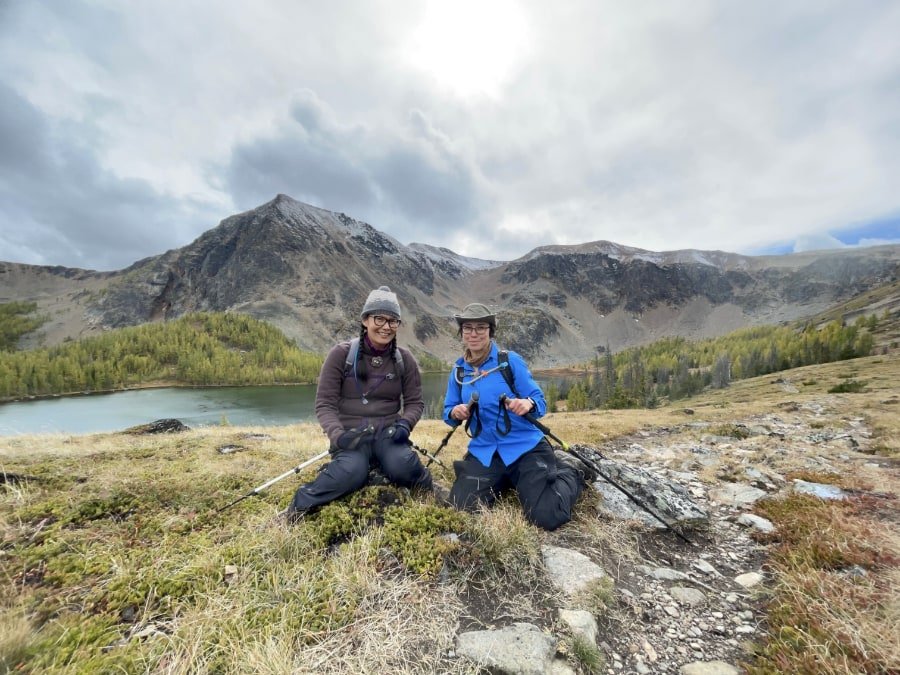 I remember the rush I experienced when I took my first steps on my first overnight solo backpacking trip, hiking the Howe Sound Crest Trail. I remember the fear when I was on my own and the light was fading while I was alone on the trail, along with the subsequent relief that I finally made it to the campground just before the light completely disappeared. I remember being so inspired by that first solo experience that I went on to make two more longer solo trips on the West Coast Trail and the Cape Scott/North Coast Trails.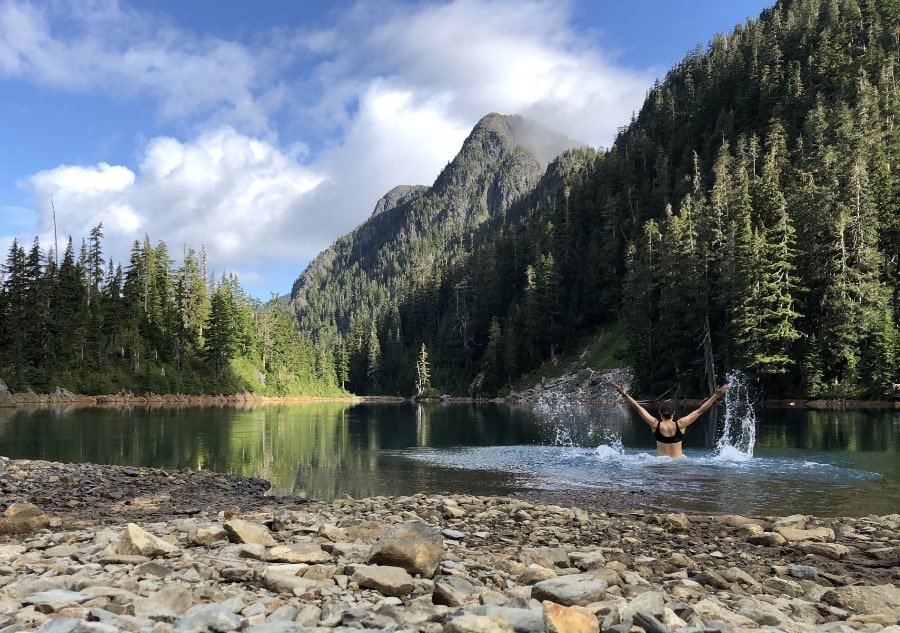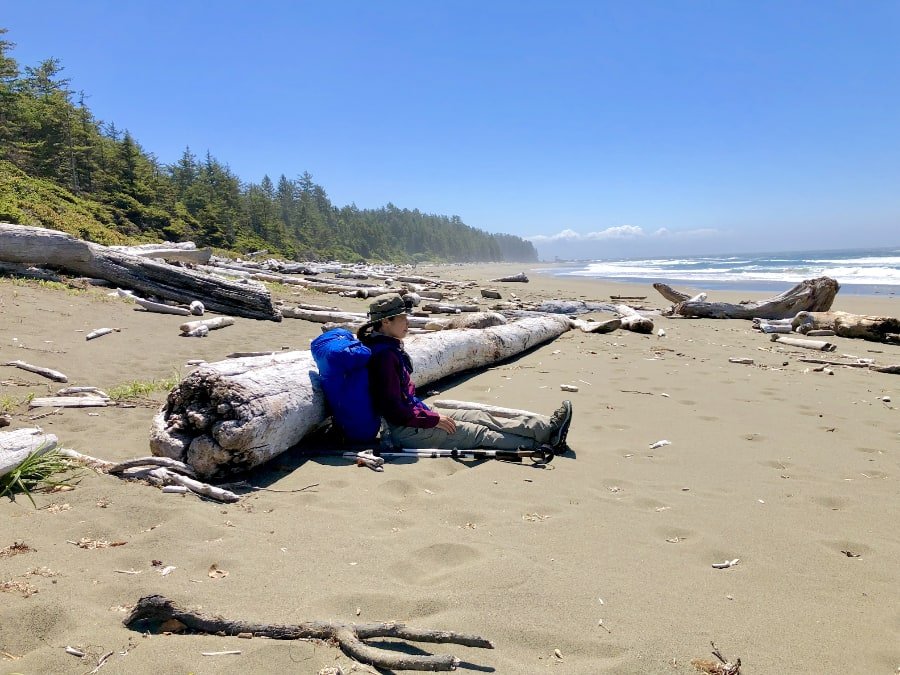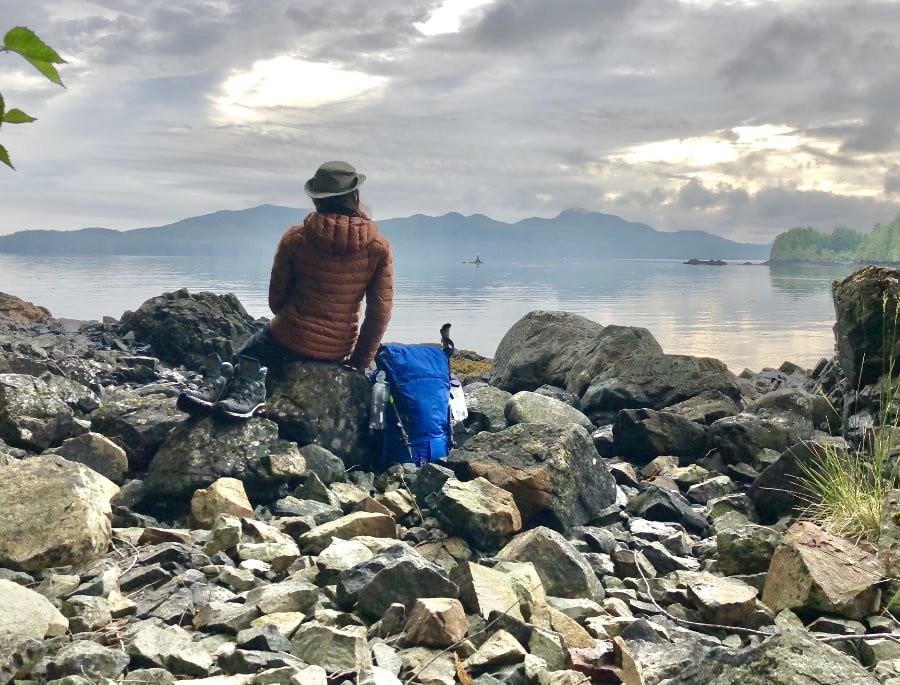 I remember the joy I experienced when Chris was ready to start testing his knee, allowing him to go on more hikes with me, eventually culminating in some of my favourite partner backcountry camping trips on the west coast, including hiking Mount Hood's timberline trail, the hike to Panorama Ridge at Golden Ears, and several epic overnight winter camping and kayaking experiences.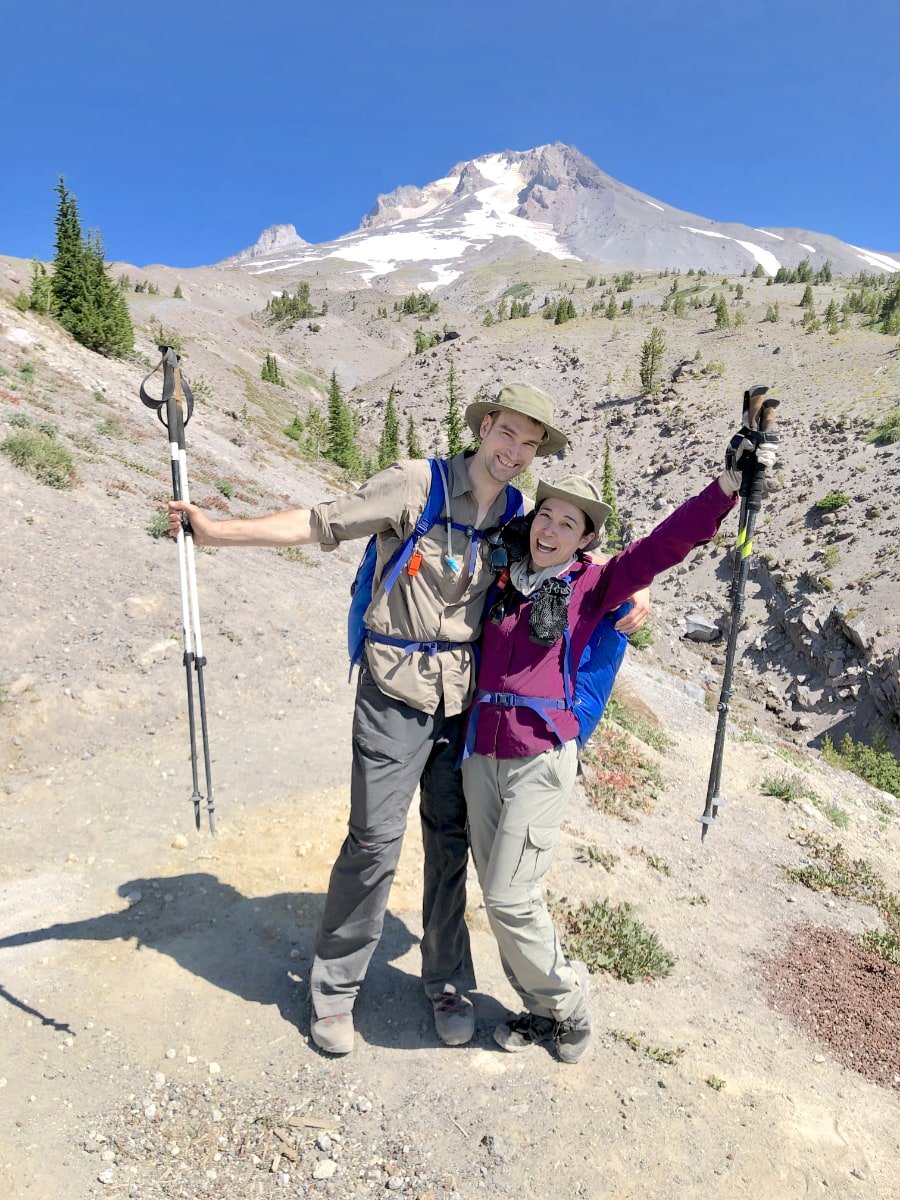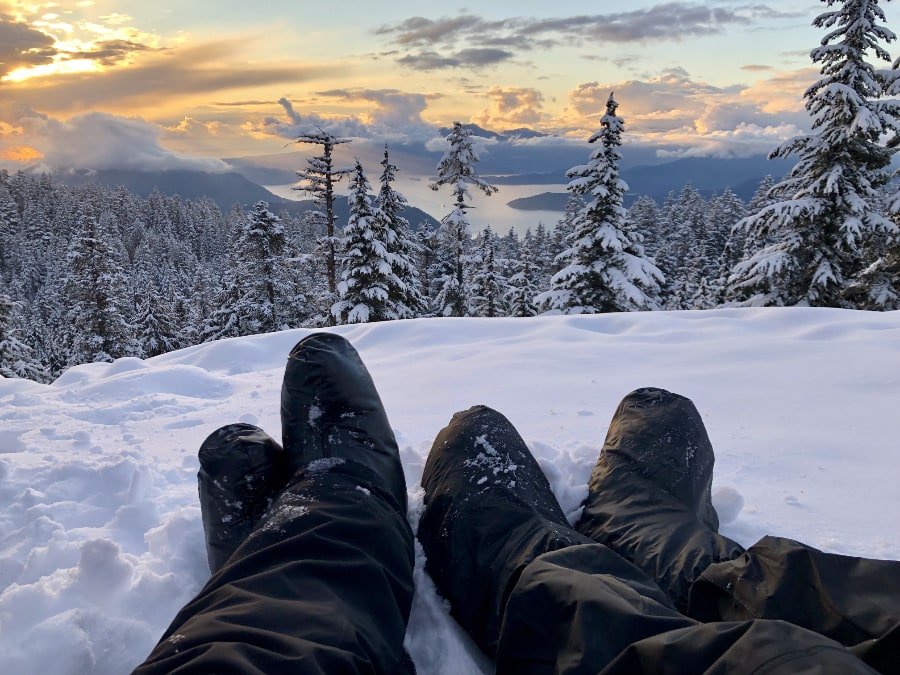 Taking the Mountains and Ocean with Me
One question that keeps popping up as people learned of our intention to move is, "But aren't you going to miss the mountains and the ocean?" While those images are the most iconic ones of this area, the thought can also apply to all the beautiful elements that make up any life lived here. The truth is that I am not going to miss the mountains, ocean or anything else about the area because I have a head full of wonderful memories that will follow me wherever I go, inspiring me to take what I learned and bring it into the next chapter of my life.
When I look back over the last 19 years, I feel a sense of satisfaction that I made the most of my time in the Vancouver area, even through the various life challenges, including divorce, several lay-offs, mental and physical health challenges, and, oh yeah, a pandemic. I know that no matter where I go in life, I will come to the table with the same energy, wherever I end up.
I want everyone who played a part in the magical chapter of my life here on the west coast to know how much they have meant to me. I feel so blessed for the life I've had here and hope that some of you might come visit us in Ontario in the future. Stay tuned for updates as we build our new home, businesses, film careers, and lives out east.
So long and thanks for all the sushi, Vancouver!
What about you? Are you contemplating a major move as a result of the pandemic? I know I'm not the only one, so please feel free to share what has led you to do so, or if you have already moved, what motivated you to act on it? Please share in the comments so that we can all benefit from your experiences.