In my last blog post, I talked about the how the pandemic affected my perspective of what I do for work along with the long-term development of my future career. In this blog post, I continue to explore the concept of the "home in my heart" in terms of my interests, hobbies and leisure activities.
Mother Nature and Outdoor Activities for the Win
Having almost all forms of leisure activity made impossible by the pandemic caused me to re-evaluate which ones mattered most to me. Along with teaching, martial arts training was in and out over the course of the pandemic, but other activities we enjoyed, like outdoor activities, had minimal to no restrictions. Hiking, kayaking, cold water swimming, freediving, snowshoeing, and backpacking were all activities we did over the course of the pandemic. I loved all these things before, but came to appreciate them even more at a time when our mental health was taking a beating.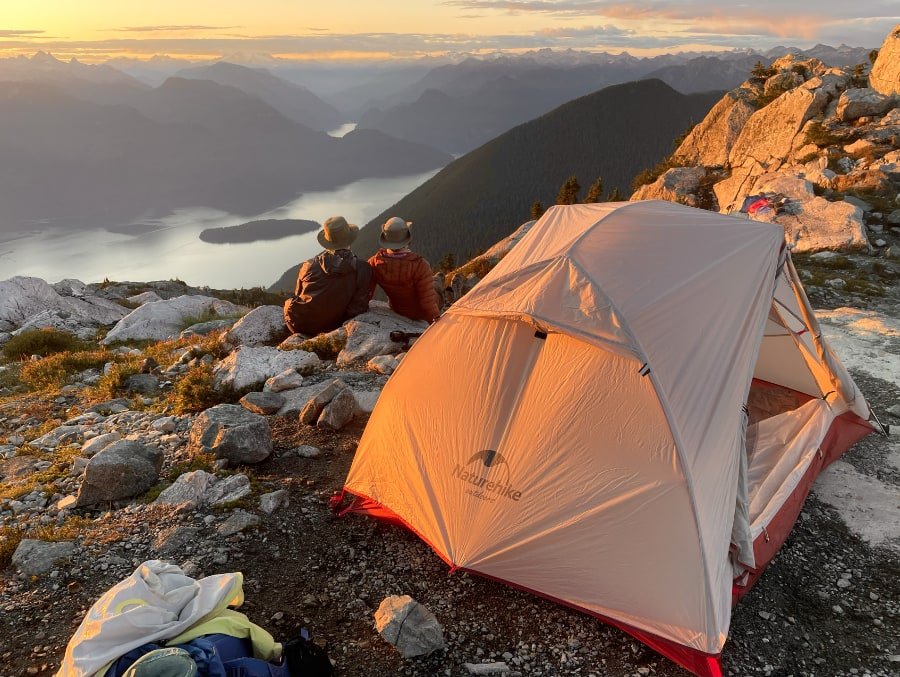 There is something about being outside in the fresh air that helps me relax and de-stress, no matter what the weather is. Add some sort of physical activity along with good company, and you are getting a solid dose of all the recommended treatments for stress, anxiety and depression, all of which afflicted the world even more during the uncertain times brought about by COVID.
It wasn't just adventure activities either. Chris and I came to embrace a tradition of going for a half-hour walk outside after our dinner, and I also embraced a tradition of going on a walk in the woods next to our house every morning. I also realized how much satisfaction I got out of growing my own veggies and herbs in my planter garden out back. These are all things that we want to emphasize in our lives moving forward. But it's more than just that.
Nature and Environmental Preservation
I also came to realize that nature is something with which I have a deeply spiritual connection. I feel my soul's connection to the universe when I spend time in nature. The pandemic made it evident how destructive the human way of life is to the planet, through telling images of nature renewing itself after humanity was put on a short leash, I realized that we have to be better. I decided that I wanted to start doing more things to minimize our footprint on the planet. Minimizing packaging, reducing energy use, avoiding eating or using of products that have or rely on chemicals that are damaging to the environment, buying local, doing more of my own food prepping, gardening, and more besides. I set aside time to read and research more ways to do all these things and live more sustainably. I did what I knew to do before, and donated to Nature Canada as well, but now I am getting more deeply into it. I set aside time in my week to read and research more ways to live more sustainably and responsibly. I foresee even bigger measures that we'll be taking in this regard in the future.
Fun with Food Stuff
I enjoyed cooking and baking for years before the pandemic, but I became much more interested in experimenting with different recipes, and making foods from different cultures. This, of course, came from having lost the ability to visit restaurants. I still like to visit restaurants for certain things, but we realized that most of the time we were happier to just stay home and cook for ourselves and/or our friends. It's also better for the environment because it cuts down on car travel and sometimes packaging if taking out, plus, I get to make good use of what I grow in my garden.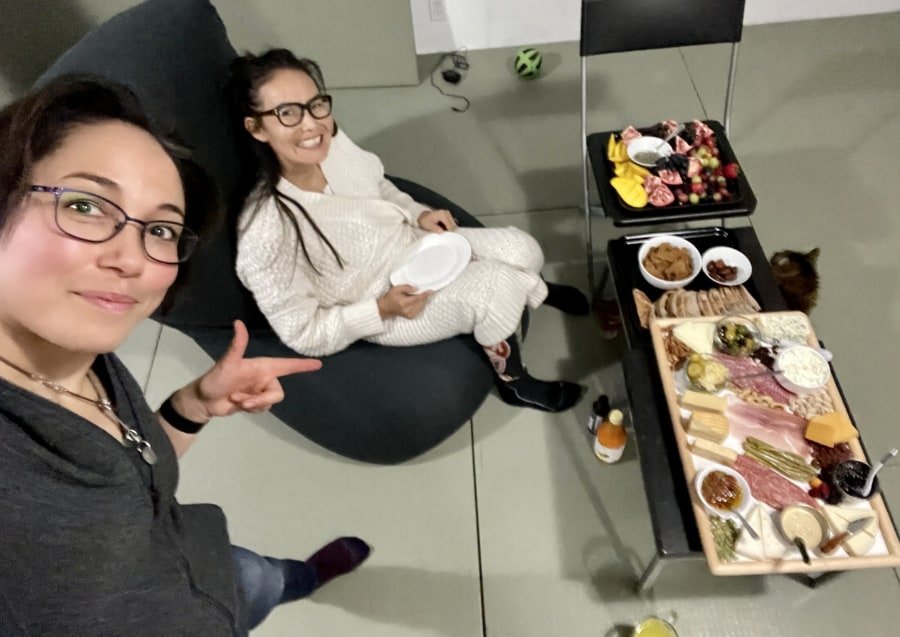 Socially Connecting Activities
Cooking and co-creating meals with friends, for us, is way more fun than going to a restaurant with them. The camaraderie of doing it as a group is so much more connecting. And there were a number of other socially connecting activities that we prioritized during the pandemic. A perfect accompaniment to cooking with friends and/or family has always been playing games with friends. All the silliness and trash-talking is always entertaining, allowing us to see different sides of our fellow gamers' personalities. Of course, we only played tabletop games within our household bubble and during the short periods when it was deemed safe for small groups to gather, but when we did, it was something we really appreciated. Beyond the tabletop, Chris also took great joy in his weekend video gaming sessions with his friends online, giving him a way of playing games with his friends who didn't live in the area.
We even took up pickle ball, thanks to my sister's suggestion. The game can be played indoors, but outdoors was obviously more COVID-friendly. And the gameplay is naturally physically distanced enough to be considered safe, as long as your partner is in your bubble if you're playing doubles. We started off just playing on our own, but then discovered that our neighbours played it too. It's a hilariously fun game that helps you meet and connect with new people. And you don't even have to really take lessons to be able to learn it well enough to play and have fun. This is very different from martial arts training, which isn't something well-suited to casually picking up and doing just to have fun with friends. Sure, it has a socially connecting element, but it's something that comes from being on a shared journey of learning more than it is about doing it specifically for that purpose.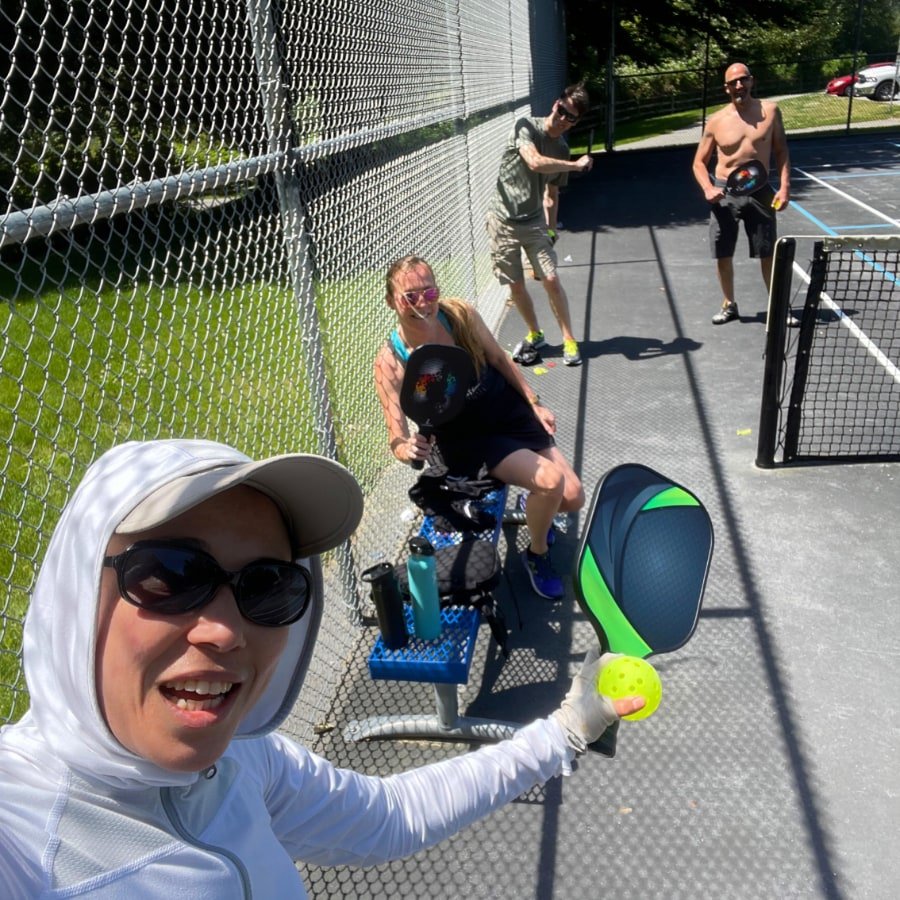 We realized that these kinds of socially connecting activities are things that we would like to keep prioritizing in the future, with low barriers to entry while being something fun that can be done across generations.
So What Defines the "Home in My Heart"?
I could try to wrap all this up in a short paragraph, but honestly, I don't think it would do all this soul-searching justice. I will take one more day to reflect, then post my final thoughts as I come full circle on the topic, and my final blog post on this topic.