Before I start this review, I just want to point out that I am well aware that noodles are not keto. Block 18 and other Hong Kong noodle houses aren't selling themselves as keto restaurants, but they can be a great choice for keto dining if they're anything at all like Block 18 Cart Noodle in Richmond, BC.
Customizable Soup Bowls with Keto-Friendly Options
What makes Block 18's customizable soup offering so good is that one of the options is to order it without the noodles, with veggies only. When you select this option, they add a few more veggies to go with the delicious bone broth soup and whichever meat selection you make. Then you just choose your sauce, I liked both the satay and the spicy sauce, then your toppings.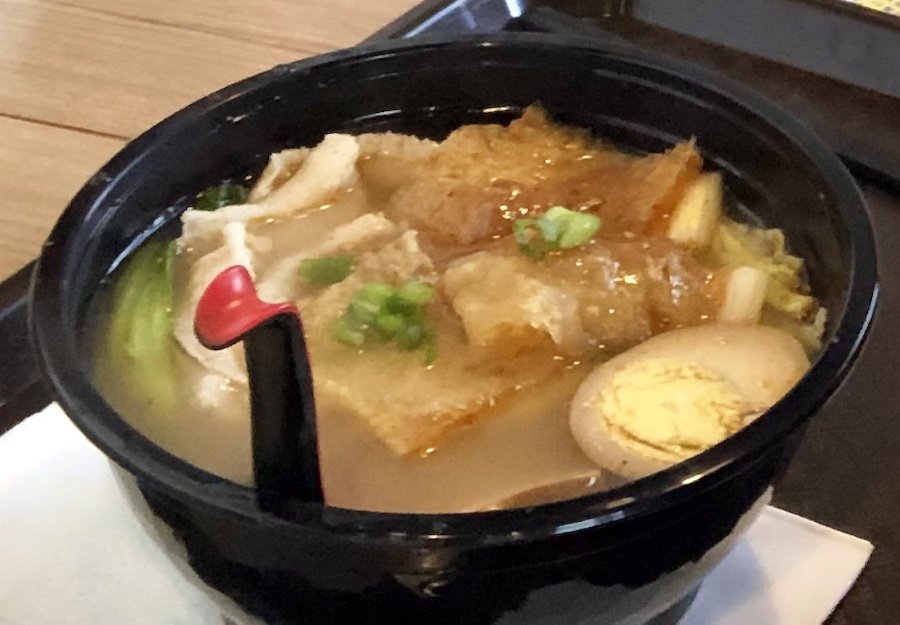 I just love the marinated egg. I also enjoyed the beef omasum (the muscular third stomach of a cow) and beef brisket. There are so many delicious options to choose from, I'm just going to have to go back to try out more. The broth is so rich and delicious, I can't imagine it not going well with anything and everything on the list. I know that some of the ingredient options like tripe, omasum and pig's ears may sound a little intimidating to someone who has never been exposed to these kinds of foods, but give them a chance. They are often quite nutritious and not as unappealing as they sound. For $7, you get 2, $8 gives you 3 and $9 gives you 4. They have tons of keto-friendly options to choose from. Check out the complete list in the menu below:
Low-Carb Hong Kong Style Street Food Plates
There are quite a few options for small apply plates. Be warned that most of the deep fried options are battered with flour, so you'll want to avoid them. There are a number of other options that work well for keto though. The marinated chicken wings are unbranded and delicious, as are the curry tentacles, marinated pork ear, as well as the curry fish balls with pork skin and daikon. Some other potential options that should also be good for keto, include the kailan (Chinese broccoli) with oyster sauce, stir-fried cabbage with Sakura shrimp, and the pickled cabbage with either sliced beef shank or sliced beef tripe.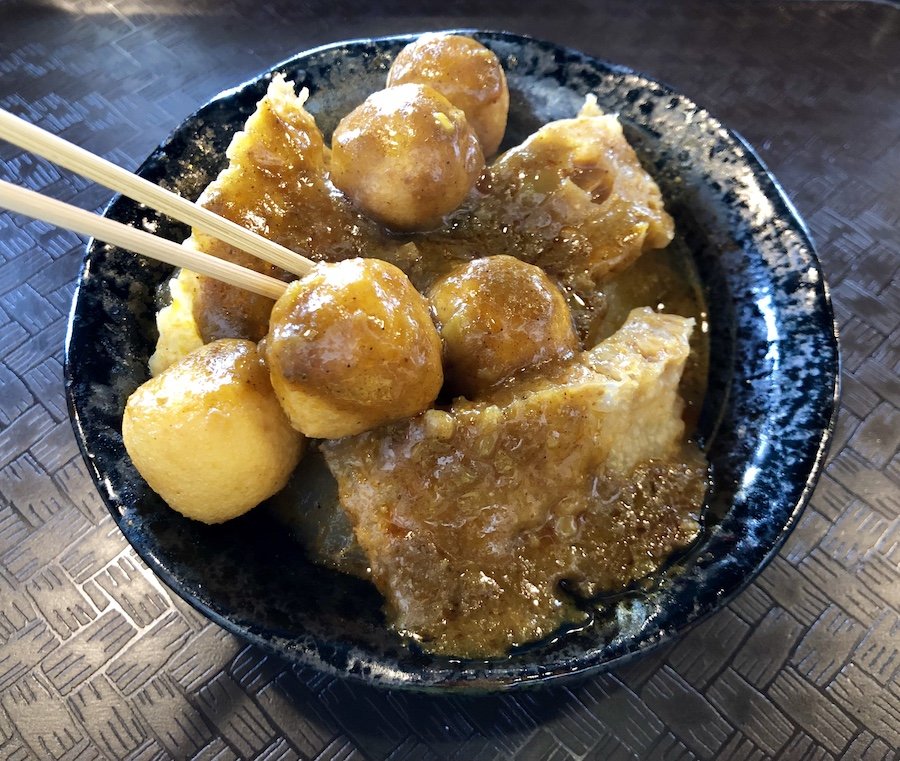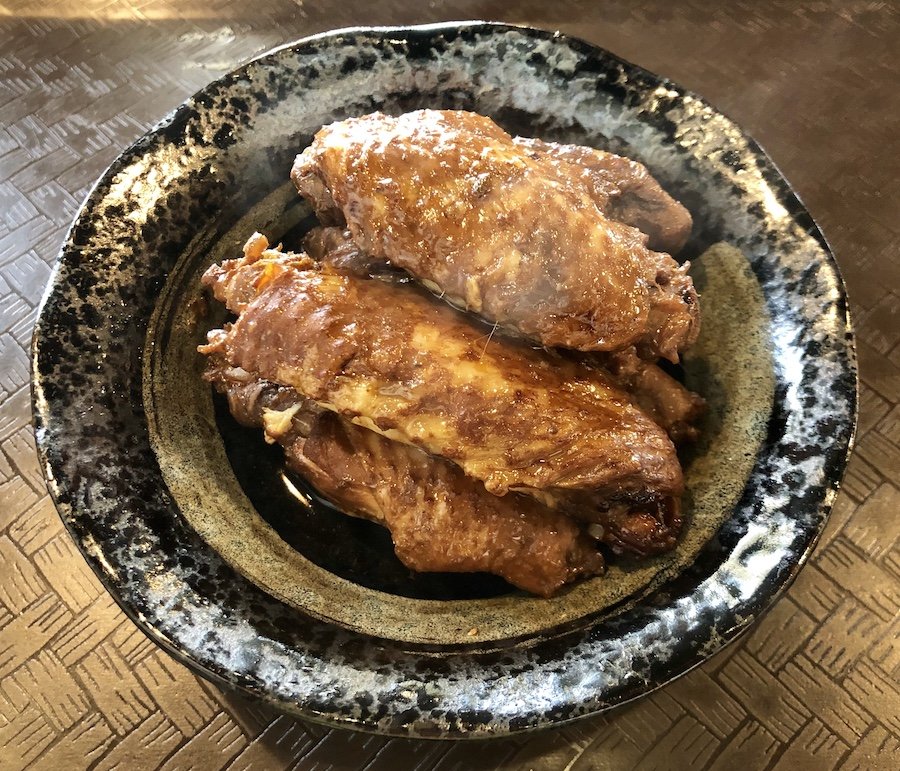 Try Block 18 or Other Hong Kong Noodle Houses for Keto
Unlike many Vietnamese pho restaurants, ordering your soup with just veggies and no noodles, is not an unusual option at Hong Kong noodles houses. I even heard that one pho restaurant charged extra for not including the noodles. So if you're looking for keto dining options in your local China town or other place with plenty of Chinese options, try checking out a Hong Kong noodle house like Block 18 a try for noodle-less soups and low-carb small plates.