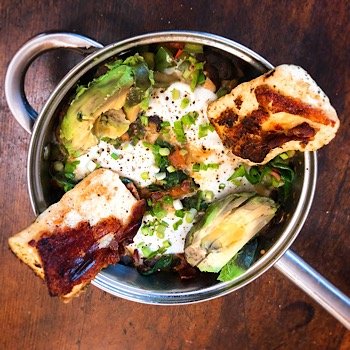 Simple side dishes with healthy veggies help make a meal complete. This keto-friendly cheesy broccoli cauliflower casserole is just the ticket to balance out a meal with some cruciferous veggies in a tasty cheesy sauce that everyone in the family will love.
Keto Cheesy Broccoli Cauliflower Casserole Recipe
Ingredients:
1 small cauliflower, leaves removed and broken into small florets
1 small head broccoli, broken into small florets
3½ tablespoons unsalted butter (or ghee)
¼ cup coconut flour
1 teaspoon ground mustard
¼ teaspoon garlic powder
1 cup unsweetened coconut milk beverage(Or any non-dairy milk.) (Or any non-dairy milk)
1 cup aged cheddar, or vegetarian alternative
Kosher salt and freshly cracked freshly ground black pepper, to taste
2 tablespoons fresh chives, chopped
¼ cup cooked bacon, crumbled (*Optional for non-vegetarians.)
Directions:
Preheat oven to 400C. In a very large saucepan, cook the cauliflower in boiling salted water for 5 mins. Then add the broccoli and cook for 3 mins more. Drain well and transfer to a large ovenproof dish.
2 To make the cheese sauce, melt the butter in a small pan. Once melted and heated through, add coconut flour and ground mustard, and sauté for 1 min, stirring constantly. Take off the heat and add the non-dairy milk, a little at a time, stirring constantly to get rid of any lumps. Once half the milk has been added, return to the heat and add the remaining milk. Keep stirring and bring to the boil, then turn down to a simmer and cook for 2 mins, until thickened and smooth. Add most of the cheese and season with salt and pepper then take off the heat and add the chives.
Pour the sauce over the vegetables and sprinkle with the remaining cheese. This can be done the day before and kept covered in the fridge. Cook in preheated oven for 25-30 min until bubbling. Sprinkle with crumbled bacon (if using). Remove from oven and allow to rest 10 min before serving.
Did you make this keto cheesy broccoli cauliflower casserole recipe? If so, please let me know how it turned out in the comments. Or if you share pics of your creations on Instagram, please tag me so I can see them. Enjoy! :)