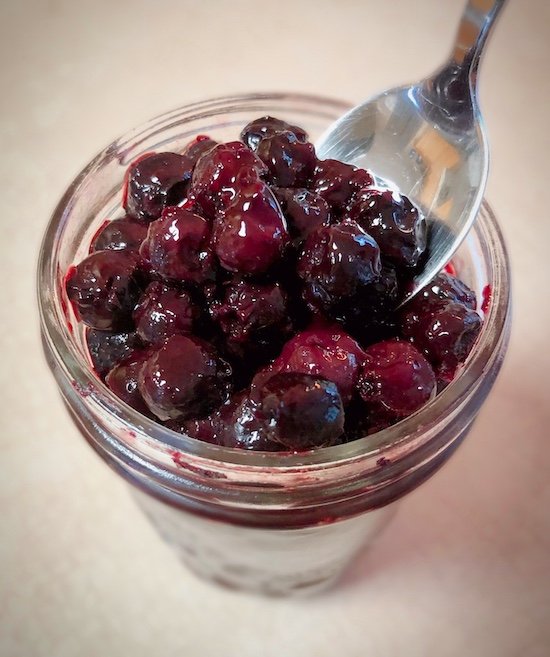 No sundae bar is complete without a berry topping of some sort, but what's typically sold is full of sugar... not very keto-friendly. This recipe is only lightly sweetened with a low-carb Swerve and thickened wirh low-carb glucomannan. Lemon juice and zest is also added brighten up the flavour profile, making this an awesome addition to any dessert, whether it's ice cream, cheesecake, or yogurt. Try making it with different berries, blueberries, strawberries, raspberries, blackberries, or even a mix.
Keto Chunky Berry Dessert Topping Recipe
Ingredients:
2 cups berries, fresh or frozen (*If using strawberries, slice them first.)
2 tablespoons lemon Juice, freshly squeezed
2 teaspoon lemon zest
2 tablespoons powdered Swerve
¼ cup water
¼ tsp glucomannan (*May sub xanthum gum, but glucomannan is healthier.)
Directions:
Add berries, lemon juice, sweetener and water in a small saucepan and bring to a simmer.

Simmer on a low heat for 8-10 minutes or until the berries have started to break down
Remove pan from heat and sprinkle in the glucomannan a small bit at a time, stirring continuously.

The sauce will thicken more as it cools. Serve either warm or chilled.
Did you make this keto chunky berry dessert topping recipe? If so, please let me know how it turned out in the comments. Or if you share pics of your creations on Instagram, please tag me so I can see them. Enjoy!