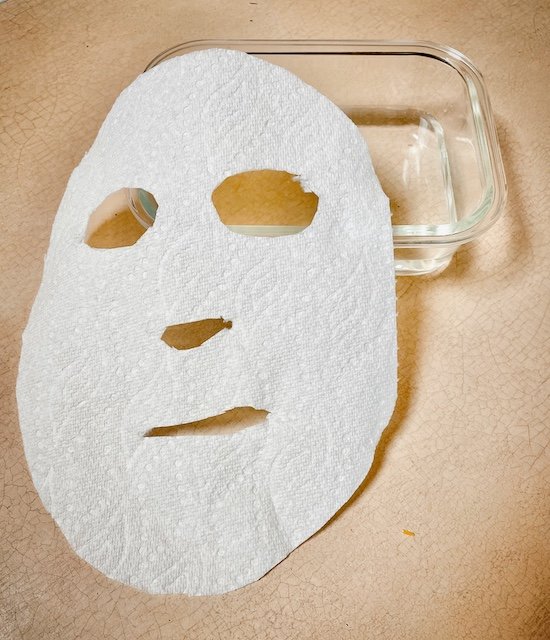 Every so often I like to get an extra shot of moisture in my face, either because the weather drier or I want an extra dewy glow for a special occasion, like when I'm getting new headshots done for work. I tried my hand at making my own hydrating sheet mask, using 100% natural ingredients, and was pleased with the results, as well as the cost savings.
DIY Homemade Natural Hydrating Sheet Mask Formula
Ingredients:
Directions:
Whisk together the water, honey, avocado oil and vitamin E oil in a small bowl until evenly mixed.

Gently dip your DIY mask into the bowl until it is fully saturated in the formula
Remove mask from formula and squeeze excess liquid out until mask stops dripping
Place mask gently over your face and leave on for 15 minutes or longer. Dab your face dry and apply your usual serum and moisturizer to lock on the moisture.
Did you make this DIY natural hydrating sheet mask recipe? If so, please let me know how it turned out in the comments. Enjoy! :)