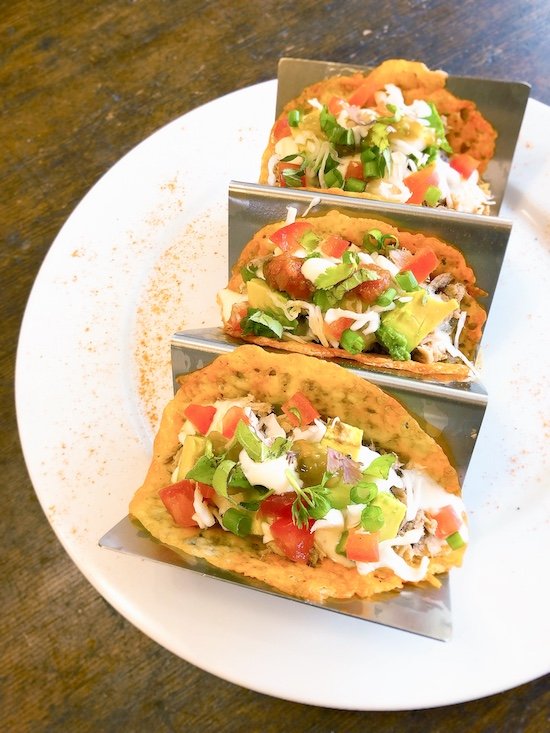 Looking for an easy, lazy meal for a busy weekday evening? Re-envision your taco Tuesday with this tuna taco recipe that uses only a few ingredients that you're likely to have kicking around your house.
Keto Easy Creamy Tuna Tacos
Ingredients:
Directions:
Whisk together the mayonnaise, sour cream, heavy, cream, lime zest and lime juice. Put in the fridge until ready to use.

Heat oil in a small pan and sauté onions, garlic and jalapeño until softened then add the tuna and sauté, stirring often, until tuna is heated through and very slightly browned. Remove from heat.

While the tuna mixture cools, prep your condiments. I recommend diced avocado, diced tomato, salsa, and chopped fresh herbs (*I used a mix of cilantro and oregano.) Combine ¾ of the creamy lime sauce with the tuna mixture. Add tuna mixture to cheese taco shells or warmed keto tortillas (vegan flax tortillas also work). Top with all your other condiments and drizzle the remaining creamy lime sauce over top and serve.
Having quick and easy recipes like this easy, creamy tuna taco recipe help make weekday dinners a breeze. Did you try this low-carb recipe out? If so, let me know how it went in the comments, or tag me in any photos you share on Instagram so I can see your creation. :)