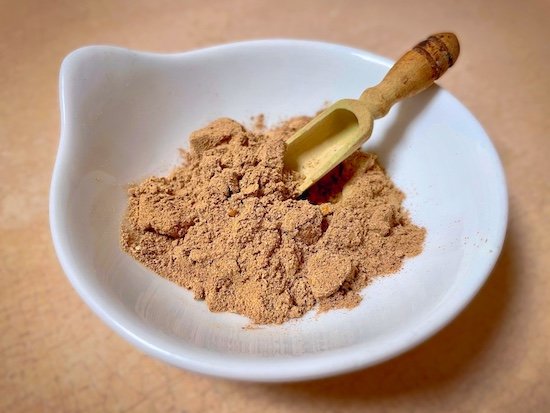 Adaptogen mushrooms are have been making a splash as healthful addition to drinks like coffee, tea, hot cocoa and smoothies. You can get blended powders, even drink powders combined with them. Particularly popular are adaptogen mushroom coffees, combing the energizing effects of particular ones, which also have a host of other health benefits. Such blends are fairly pricey though, so I decided to make my own powdered mushroom blend that I add to my daily morning coffee.
Energizing Adaptogen Mushroom Powder Blend for Coffee
Ingredients:
Directions
Whisk together all the mushroom powders until fully blended. Store in a sealed glass jar. To brew, add ¼-½ teaspoon to a coffee cup and pour half until half full. Stir. Pour coffee until your cup is full and gently stir once again. Serve hot.
Did you make this energizing adaptogen mushroom powder blend for coffee recipe? If so, please let me know how it turned out in the comments. Or if you share pics of your creations on Instagram, please tag me so I can see them. Enjoy! :)