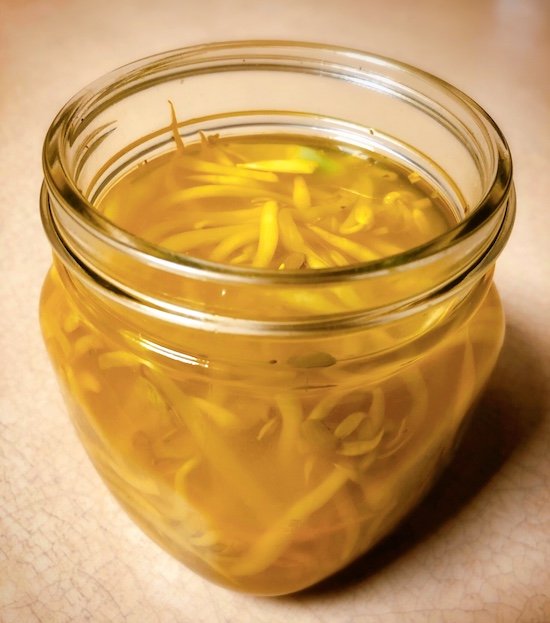 Tired of sauerkraut and kimchi but still want to get in your fermented veggies? Try making your own! With this keto-friendly fermented sprouts recipe, you can experiment with making your own. I used bean sprouts in this recipe, because I find I'll buy a bag of them for some recipe and have a bunch leftover afterwards, so it's a way of preserving them for future use. But you can try it with other freshly sprouted legumes or veggies. Heck, you can mix up the spices too. Let your creative juices go wild!
Keto Fermented Sprouts Recipe
Ingredients:
Directions:
Add what ever freshly sprouted legume or veggies that you have to a 1-quart mason jar. Add the salt, water, and all your herbs and spices. Top Cover with a coffee filter or paper towel and rubber band.

Allow to sit at room temperature for 4-5 days, stirring, 3-5 times a day. Once finished the fermentation process, store in the fridge. Use it in salads or as a side for any meal.
Did you try this keto fermented sprouts recipe out? If so, let me know how it went in the comments, or tag me in any photos you share on Instagram so I can see your creation.