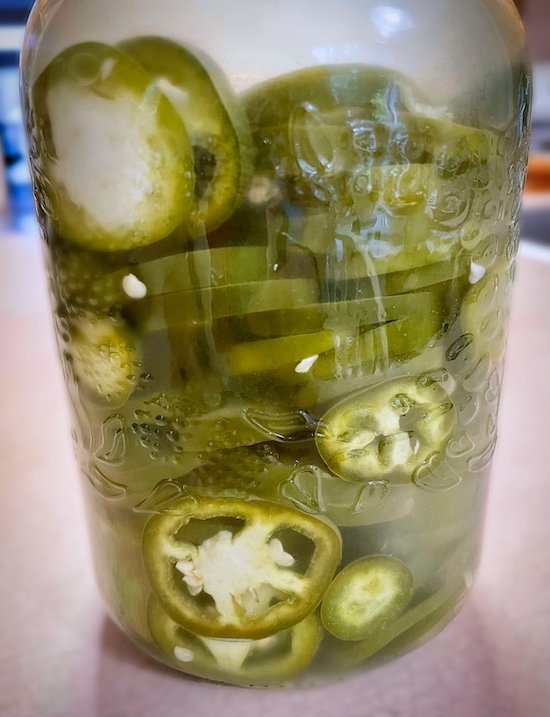 Pickled sliced jalapeños are amazing for nachos, tacos and sandwiches, but the ones you get in the store aren't usually organic, and are usually pickled in vinegar. By fermenting your own, you take control of your ingredients, so you can buy the best quality peppers and preserve them through fermentation ensuring you get the health my gut probiotics your digestive system needs to be healthy.
Keto Fermented Pickled Jalapeño Peppers Recipe
Ingredients:
1 quart water
2½ tablespoons kosher salt
2 cups fresh jalapeños, cleaned and sliced
Directions:
Bring water to a simmer over medium heat. Add salt. Stir and allow to dissolve. Set aside to cool.

Add sliced jalapeños to a clean mason jar.
Once the brine has cooled for a few minutes (to around 110F), pour over jalapeños.
If you have any leftover brine from a previous ferment, add a tablespoon or so to to top it off.

Place fermentation weight on top to submerge the jalapeño peppers in the brine, Make sure all of the peppers are completely submerged. Place a fermenting lid on top and leave at room temperature for at least 5 days.
Did you make this fermented pickled jalapeños recipe? If so, please let me know how it turned out in the comments. Or if you share pics of your creations on Instagram, please tag me so I can see them. Enjoy! :)