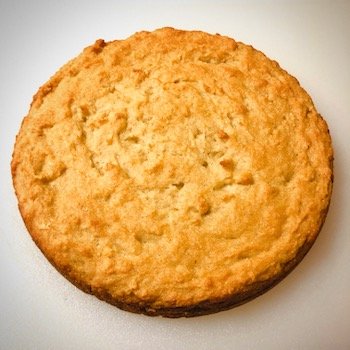 This keto-friendly ginger lime soy chicken recipe is similar to a teriyaki with the soy sauce, ginger, garlic and honey, but adds in lime zest, rice vinegar, cilantro, adding a refreshing tanginess. In this recipe, I not only marinate the chicken, I also simmer it down into a sauce to add a finishing glaze at the end of cooking.
Keto Low Carb Ginger Lime Soy Chicken Recipe
Ingredients:
Directions:
Stir tamari soy sauce, rice vinegar, garlic, honey, cayenne, sesame oil, lime zest and ginger together in a liquid measuring cup.

Pour half of the mix into a resealable zip bag, add the cilantro and chicken. Seal and marinate in the fridge for 4 hours, turning halfway through. Cover and store the remaining marinade in the fridge.

Preheat the oven to 475F. Remove the chicken from the bag and discard the marinade that the chicken was in. Arrange the chicken on a baking sheet, lined with foil and fitted with a cooling rack. Bake the thighs at 475F for 20 minutes, or until the chicken is browned with crispy skin.

While the chicken is baking, pour the remaining marinade into a small saucepan and simmer, stirring continuously until it is reduced to a syrupy consistency. Set aside.

Brush the cooked chicken thighs with the sauce. Transfer back to the baking tray and bake for an additional 10 minutes at 475F. Serve over cauliflower rice, garnished with green onions or chives.
Did you make this keto ginger lime soy chicken recipe? If so, how did it go? Please share your thoughts in the comments. Or if you share pics of your creations on Instagram, please tag me so I can see them. Enjoy! :)