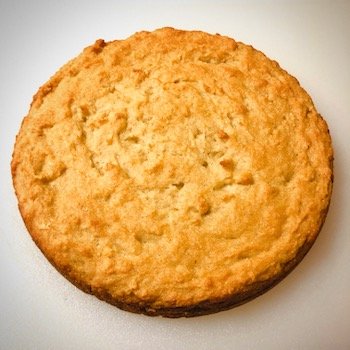 I picked up some fresh local plums and wanted to bake up something nice with them. Ginger goes so well with plums, I decided to use fresh ginger in the recipe to give it a bit more zing, and so this keto-friendly ginger plum bars recipe was born.
Keto Ginger Plum Bars Recipe
Ingredients:
Ginger Plum Filling Ingredients:
Directions:
Combine water, cider vinegar, olive oil and almond extract. Add the flax and set aside for 5 minutes to soak.

In a medium, light-coloured sauce pan, heat the butter over medium high heat. The butter will start to foam and pop, make sure to stand by it and stir every 30 seconds or so, for about 5-6 minutes. When the butter turns dark amber in colour and starts to smell nutty, remove the pan and pour into a small bowl, return to fridge and chill until hardened.

Preheat oven to 350F. Combine flour, sweetener, baking powder, and salt in a bowl; then, cut butter into the bowl, then add the flax mixture and use your hands to combine everything together. The mixture shouldn't be too sticky--it should be slightly crumby but still able to hold together.

Grease an 8x8" baking dish with coconut oil, or use foil to line the dish, then press ¾ of the mixture down into the bottom of the dish.

For the filling, add all ingredients to a bowl and stir to combine. Then, pour it over top of the crust. Combine erithrytol gold and ground hazelnuts with the remaining ¼ crust mixture and sprinkle over top of the plum filling.

Bake bars for approximately 40-45 minutes, or until edges are slightly golden.
Remove from oven, then wait until they're completely cooled before cutting and serving. Store in the fridge or freezer.
Did you make this keto ginger plum bars recipe? Please let me know how it turned out in the comments. Or if you share pics of your creations on Instagram, please tag me so I can see them. Enjoy! :)