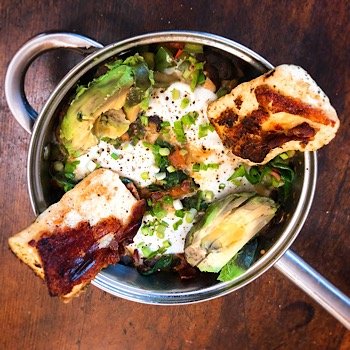 I had a carb-up planned for a day when we were going out for a kayaking lesson, so I needed a lunch that we could easily bring with us and eat on the fly. I had some chick pea fusilli kicking around and remembered how much I enjoyed pasta salads at picnics when I used to eat more carbs. I used low-fat turkey pepperoni for the protein, along with the pasta, and threw in all the usual ingredients that I use in greek salads. When we got around to eating our lunch, it was satisfying and delicious, giving us plenty of energy for all the paddling we had to do that day.
Carb-Up Greek Pepperoni Pasta Salad Recipe
Dressing Ingredients:
Salad Ingredients:
6 turkey pepperoni sticks, chopped
4 oz. (around 1½ cups) chick pea fusilli pasta
¼ cup red onion, diced
¾ cup yellow or orange bell pepper, diced
1½ cup tomatoes, diced
1½ cups cucumber, diced
3 tablespoons kalmata olives, pitted and sliced
¼ cup fresh Italian parsley, basil (or both) chopped
1 oz. feta, crumbled
Directions:
Bring a large pot of water to a boil. Add a teaspoon of kosher salt and pasta. Boil for 13 minutes or until desired consistency is reached. ( *I find this leads to a better texture than the recommended 12 minutes that the package often suggests.) Drain and allow to cool fully.

Whisk together all the dressing ingredient to a small bowel until well combined, saving a pinch of lemon zest for finishing.

Add cooked and cooled pasta to a large bowl. Add all the salad ingredients. Pour the dressing over the salad and toss to coat. Crumble the feta over top with remaining lemon zest. Serve immediately or refrigerate until ready to eat.
Did you make this low-fat carb-up Greek pepperoni pasta salad recipe? If so, please let me know how it goes in the comments. Or if you share pics of your creations on Instagram, please tag me so I can see them. Enjoy! :)