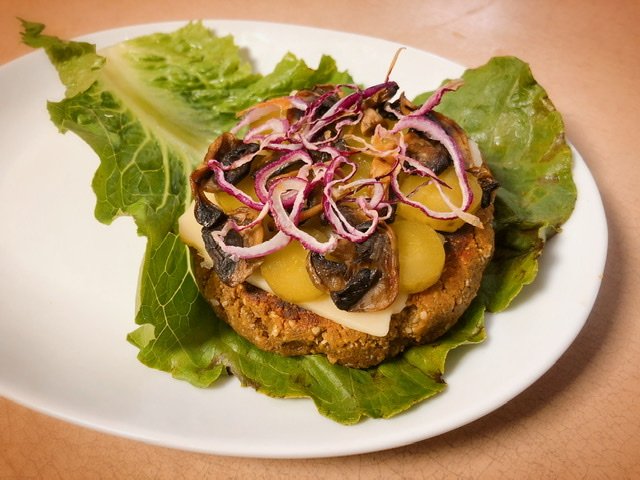 I wanted a vegan keto patty/meatball recipe that didn't use black soy beans as a base. I wanted to diversify a bit since I've been doing so manu black soy bean recipes lately, so I used hemp hearts to give this recipe the bulk of its protein, mushrooms to give it texture, and flax and almond flour to bind it while providing healthy fats and fibre. I was pretty happy with the taste and consistency. Better than Beyond Burgers with all their processes ingredients!
Vegan Keto Hemp Heart Mushroom
Ingredients:
Directions:
Pulse ingredients together in a food processor or high-powered blender, starting with veggies first, seeds, then almond flour and seasonings, until it comes together and/or forms a dough ball.

Remove from processor and form into a ball. Let the mixture rest in the fridge for 10 minutes then form into two patties or 10-12 1" balls.

Heat a non-stick pan to low to medium-low heat. Add 1 teaspoon of avocado oil then add the patties. Brown the patties 5-7 minutes each side. If cooking balls, rotate them every 2 minutes or so to get browned on all sides.

Remove from heat and allow to rest a few minutes before serving. Serve wrapped in lettuce or on a bed of cauliflower rice with a nice gravy (*try it with my vegan keto caramelized onion mushroom miso gravy recipe).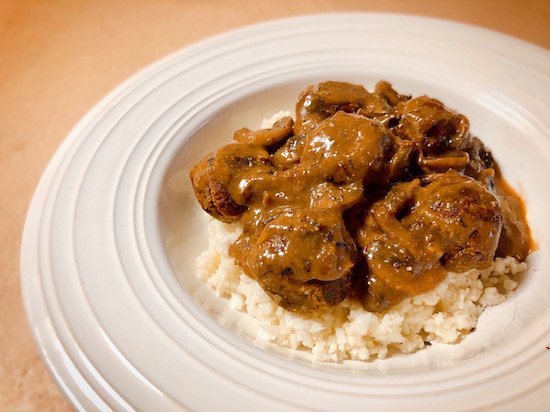 Did you make this vegan keto hemp heart mushroom burgers/meatballs recipe? If so, please let me know how it turned out in the comments. Or if you share pics of your creations on Instagram, please tag me so I can see them. Enjoy! :)