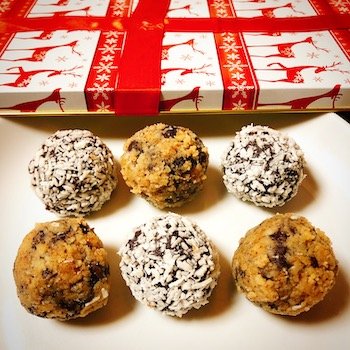 Who doesn't love rum balls around the holidays? They're no-bake, super easy to make and can be easily made keto without sacrificing the taste you have come to love. You could almost call them a Christmas fat bomb, though since they also have some whey protein powder, they keep your protein macros in check too.
Holiday Rum Balls Recipe
Ingredients:
Coating Ingredients:
Directions:
Mix all the ingredients together into a bowl. Combine until sticky. Depending on the weather, if it gets to sloppy, just add some more almond flour to the mix.

Roll into balls then roll half the balls in the shredded coconut and half in the chopped walnuts. Refrigerate on a plate and enjoy! Makes around 15 rum balls.
What are you favourite coatings for rum balls? Please share your ideas in the comments. If you end up trying this recipe, let me know how it goes there too or by sharing your pics on Instagram and tagging me. Happy holiday baking!