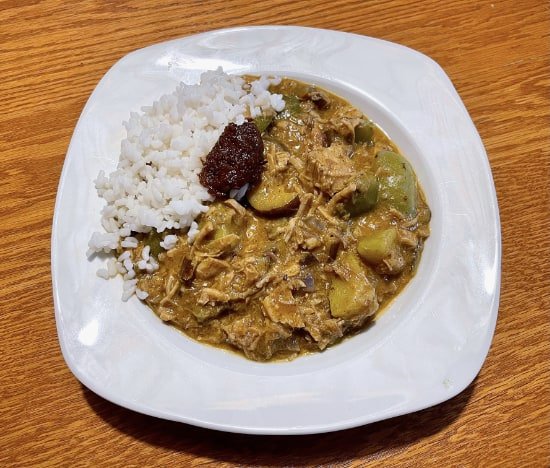 I don't know what it has taken me so long to do up my keto version of kare kare. It is a classic Filipino recipe that my mom makes on the regular that is basically keto as long as you serve it over cauliflower rice and use a natural sugar-free peanut butter for the sauce. It is a rich, flavourful stew with a peanut sauce that makes for a perfect wintery stew. I know that's hard to imagine coming from some place as hot as the Philippines, but it's true! Give it a try and tell me I'm wrong...
Keto Filipino Pork Kare Kare Recipe
Ingredients:
Directions:
Set Instant Pot to 'Sauté' setting on high heat for 20 minutes. Once hot, add avocado oil and onions and stir fry until softened. Stir in garlic and cook until golden.

Add pork and cook until it it becomes pale. Stir in peanut butter and annatto powder until well mixed. Pour in bone broth. Season with salt or fish sauce. If time hasn't fully elapsed press 'Cancel.' Put on the Instant Pot lid. Turn the Steam Release Handle to 'Sealing.' Set to 'Pressure Cook' on low for 35 minutes.

Do a quick release of the steam then open the Instant Pot. Set to 'Sauté for 20 minutes. Stir in the remaining veggies and simmer until tender. If at this point the sauce has not thickened enough, stir in the glucomannan to thicken sauce. Serve hot over cauliflower rice with a side of shrimp paste.
Did you make this keto Instant Pot Filipino pork kare kare recipe? If so, please let me know how it turned out in the comments. Or if you share pics of your creations on Instagram, please tag me so I can see them. Enjoy! :)