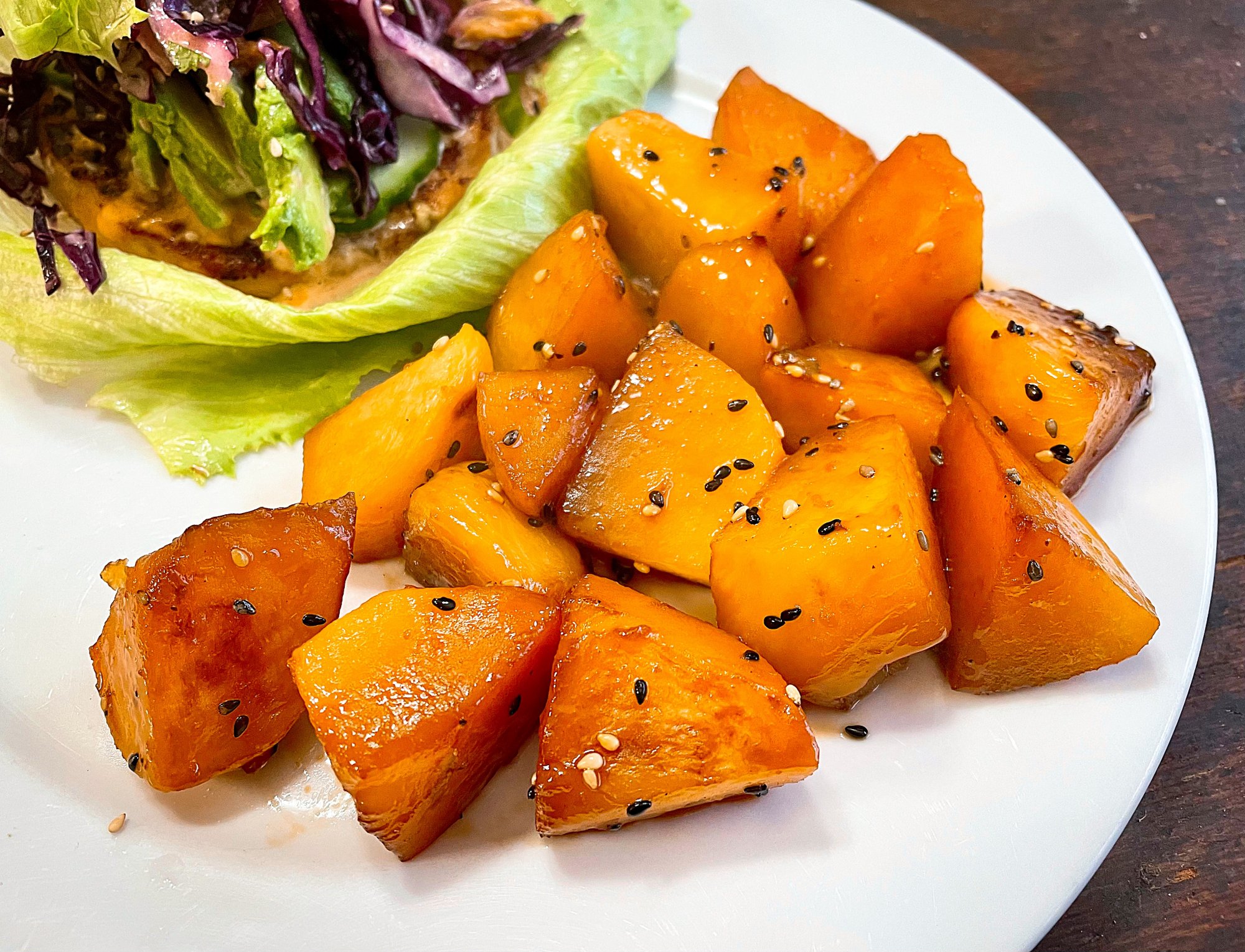 I wanted another side dish for a Korean-themed dinner I was making, and found a popular braised potato recipe called 'algamja jorim' that looked inviting. I figured it would be easy enough to swap out the potatoes for rutabaga to make it low carb, but wasn't sure the flavours would work with it. I'm happy to report that it worked and was a hit at our table.
Ingredients:
Directions:
Preheat oven to 400F. Add rutabaga to a baking tray lined with a silicon mat, and toss with avocado oil. Put in the oven and roast for 30-35 minutes or until browned. Remove from oven.

Add rutabaga water and the braising sauce. Bring it to boil over medium high heat (about 2 minutes). Reduce the heat to medium and simmer the potatoes until the most sauce is boiled away (about 15 minutes), leaving about 5-6 Tbsp worth sauce in the pot.

Reduce the heat to low. Add the honey, sesame oil and sesame seeds. Gently toss to coat while you continue to simmer until the sauce thickens (another 15 minutes). Potatoes should be all cooked by now. You can serve them this way if you like, or continue to simmer to get a more applealing looking darker colour, and/or to make the sauce stickier. You can turn the heat up to medium to make this process faster. Stir often. Remove from the heat.

Serve warm if you prefer, or allow to cool 30 minutes (they taste a little better at room temperature.) Eat then on their own or serve over steamed cauliflower rice.
Did you make this keto braised rutabaga recipe? If so, please let me know how it turned out in the comments. Or if you share pics of your creations on Instagram, please tag me so I can see them. Enjoy! :)