Want to get really get to know your all the different varieties of cheeses out there, locally, nationally and abroad? Make friends with cheese at Les Amis du Fromage! This small, artisan cheese shop has a passion for this beloved keto-friendly dairy products.
Let There Be Cheese!
They offer artisan cheeses, cow, goat and sheep, from all over Canada, including local BC products. They also do their best to curate a wide variety of international products that have gained strong reputations for their products. They have a huge display fridge of cheeses of which you can have cut to your liking. They also have several fridges with pre-packaged cheese, other dairy and meat products.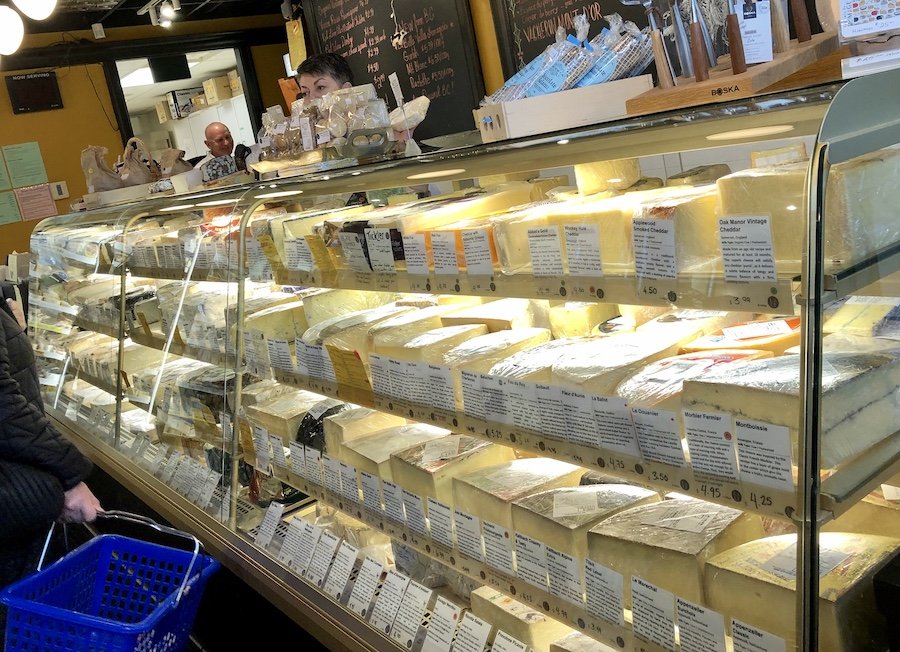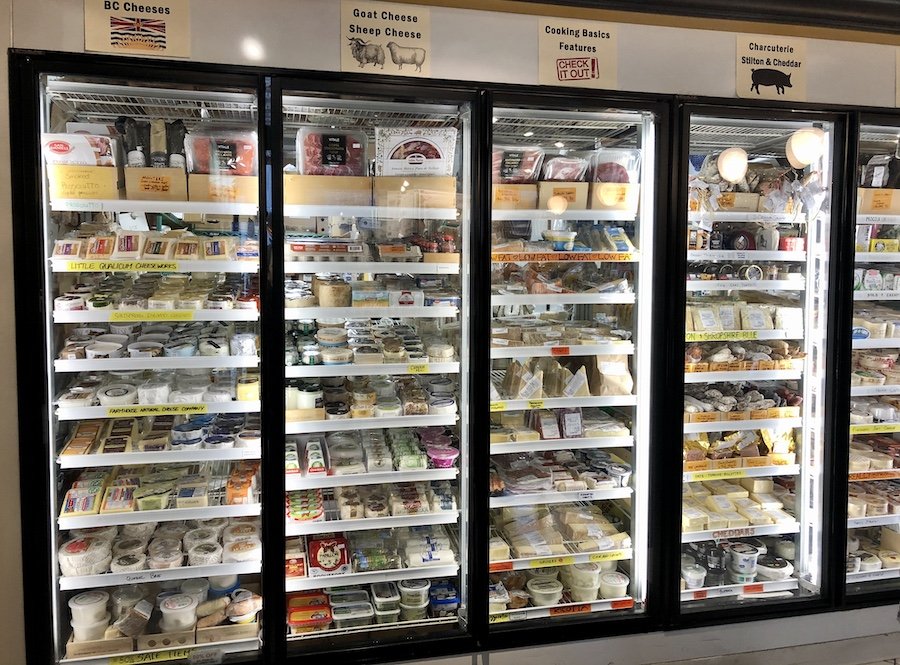 With this much cheese, it can be hard to choose, so it's nice that they are willing to give you a sliver of some of their display cheeses so you can decide whether or not to buy it. For myself, I decided to rummage through their basket of orphaned cuts of cheeses and "adopt" a few for my personal consumption. They were all good, of course, but of the ones I picked up, the Midnight Moon, an award-winning, buttery goat cheese with a satisfying crunch from Holland (a goat cheese for people who don't think they like it), and the Vacherian Fribourgeois, a raw, semi-soft cow's milk cheese with a smooth, open texture from Switzerland both really got my attention.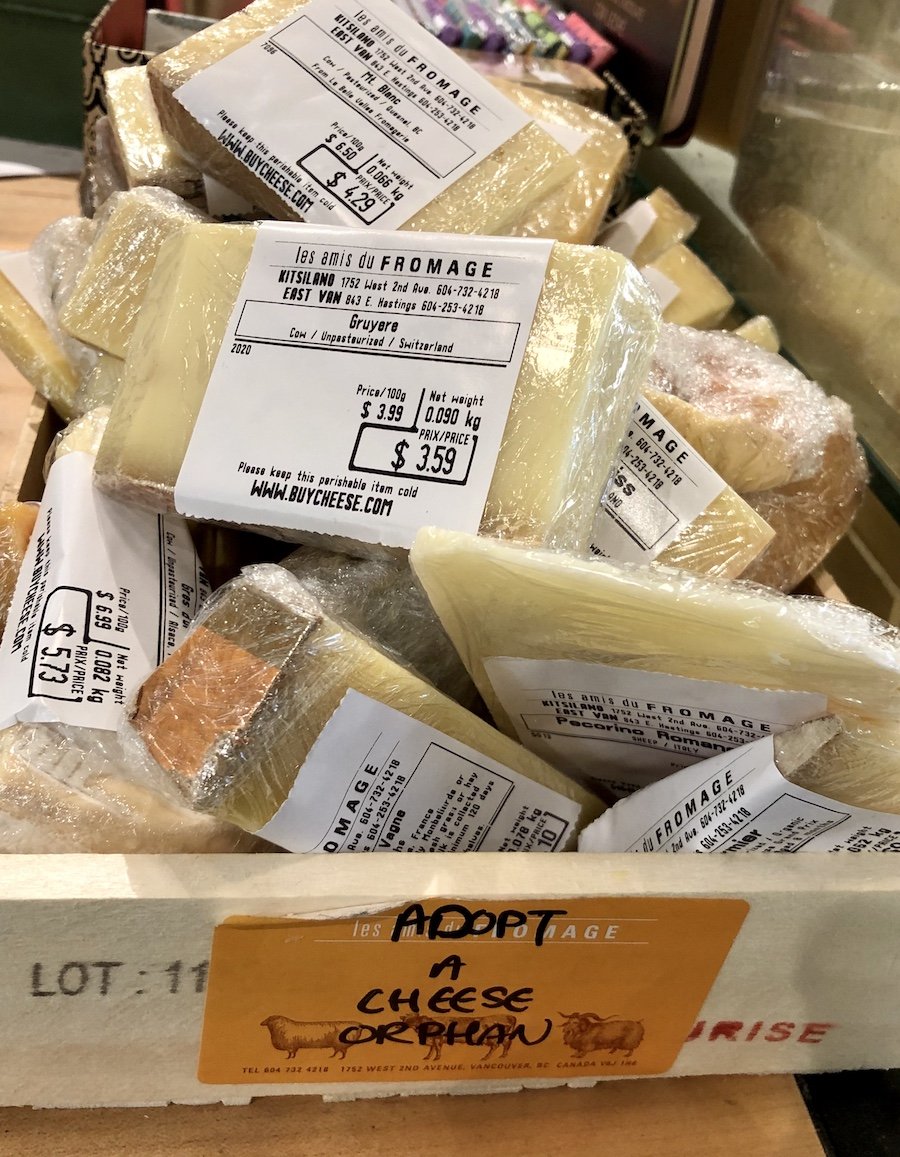 Keto-Friendly Cheese Carriers
I was pleased to see that they don't discriminate when it comes to crackers. They had several varieties of low-carb flax crackers, as well as cheese chips on their shelves, for the gluten-free, low-carbers stopping in at their shop. While I tend to prefer making my own, it's nice to have the option to buy them in a pinch.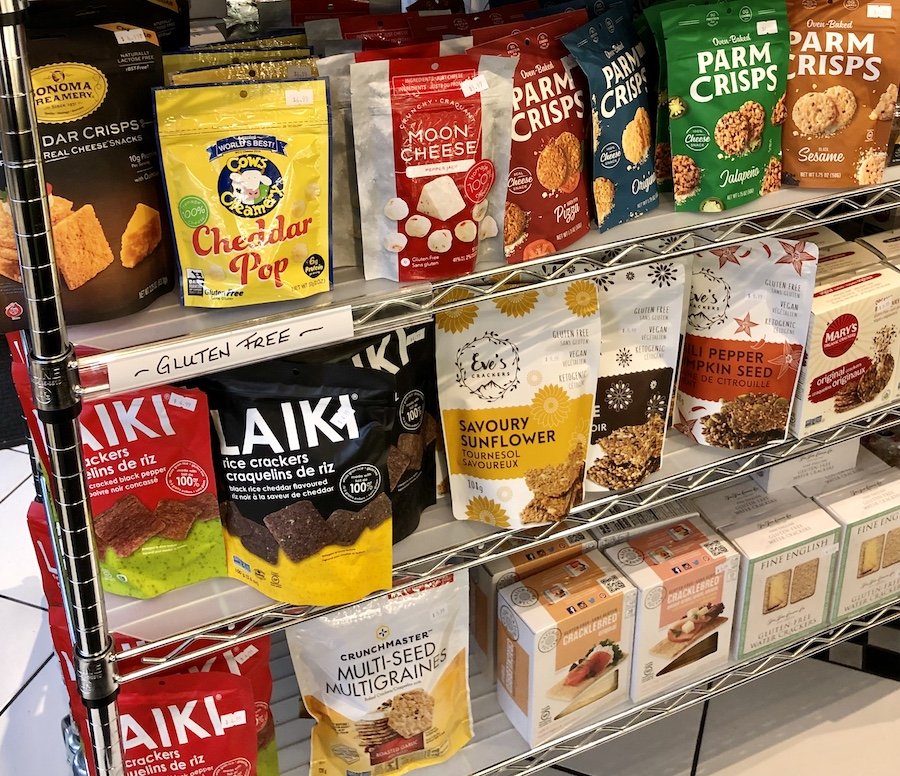 Make a Date with Les Amis Du Fromage
If you're really into cheese, you have probably picked up various cheese knives, perhaps even a special platter and other presentation devices. Les Amis du Fromage has quite a large selection of these kinds of products, making it fun to browse, or perhaps pick up a thoughtful gift for a friend who has adopted a keto lifestyle.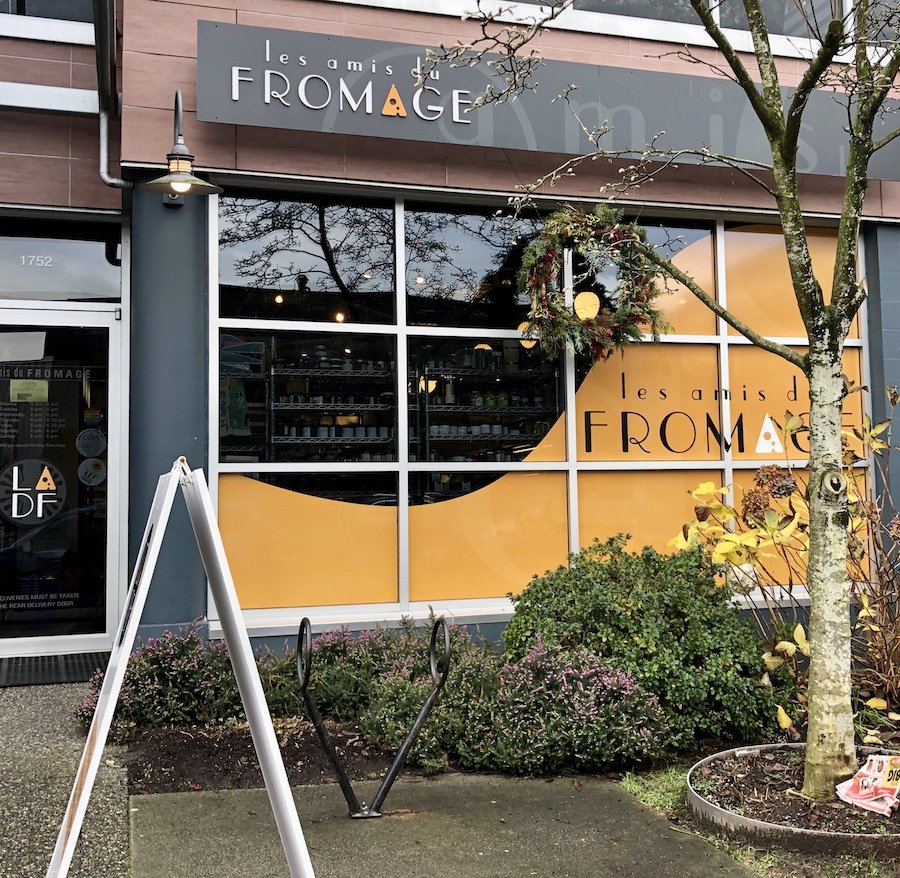 If you're planning a wine and cheese night, this is a perfect place to go and explore new kinds of cheese. The staff are passionate about what they do and knowledgeable about their products, so be sure to ask them for help with pairings if you need assistance. Stop by their lovely shop for all your cheese addiction needs!
Have you visited Les Amis du Fromage? If so, what were some of your favourite products they offered? Please let us all know in the comments. :)