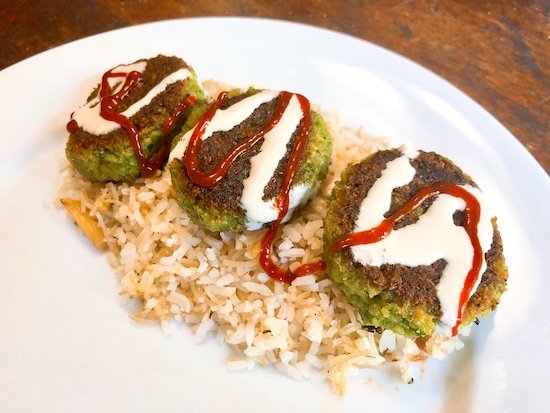 Making some middle eastern delights like shawarma, kofta or falafels? This garlic tahini sauce is the perfect complement to any middle eastern dish. Slather it on anything or even use it as a dip!
Vegan Keto Middle Eastern Garlic Tahini Sauce
Ingredients:
3 tablespoons tahini
1 tablespoon lemon juice, freshly squeezed
3½ tablespoons cold water
2 large cloves garlic
½ teaspoon fine sea salt, or to taste
Directions:
Crush the garlic clove with the salt into a small mixing bowl.

Add tahini, lemon juice and water. Whisk vigorously until fully combined and desired consistency is reached. It will be thick at first but it will become thinner and smooth out as you whisk. You can also make this way easier using a blender with a small blender cup if you have one. Store in the fridge until ready to use.
Did you make this vegan keto garlic tahini sauce recipe? If so, what did you think? Please share your thoughts in the comments. Or if you share pics of your creations on Instagram, please tag me so I can see them. Enjoy! :)