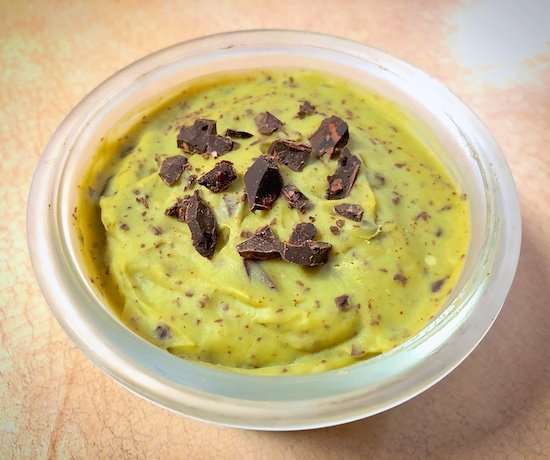 After not having cow's dairy for a month, I recently started to want ice cream. I decided to take a stab at making my own keto mint chocolate chip avocado ice cream, with stellar results. I didn't even need to use the ice cream maker! The consistency was lovely, making for a super-healthy vegan keto sweet treat.
Vegan Keto Mint Chocolate Chip Avocado Ice Cream Recipe
Ingredients:
Directions:
Add the avocados to a blender or food processor, along with xylitol, coconut milk, peppermint extract and salt. Blend until smooth, scraping down sides as necessary.

Pour mixture into a freezer-safe dish and fold in the chocolate chips. Freeze for at least 2-3 hours. If freezing overnight, allow to defrost for 10-15 minutes for easier scooping.
Did you make this vegan keto mint chocolate chip avocado ice cream recipe? If so, please let me know how it turned out in the comments. Or if you share pics of your creations on Instagram, please tag me so I can see them. Enjoy!