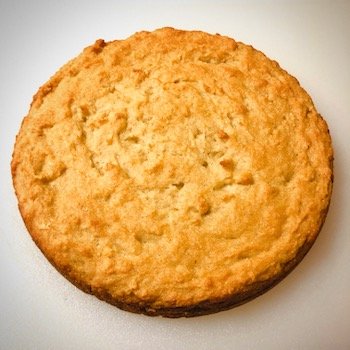 I had some eggplant that needed to get used up, so I set about finding an easy eggplant-focused side dish for my lunch. This Moroccan roast eggplant salad was just the ticket. The eggplant is roasted and cooked to give it a nice delicate texture, then it's slathered in a flavourful Moroccan chermoula with plenty a punchy spices and fresh herbs in an olive oil base and a touch of lemon juice. It just melts in your mouth! Don't let that eggplant go to waste. Try this recipe!
Moroccan Roast Eggplant Salad with Chermoula Recipe
Ingredients:
1lb eggplant, cut into ¾" slices
1/4 cup extra virgin olive oil
1 clove garlic, grated
1 teaspoon ground cumin
1 teaspoon ground coriander
½ teaspoon sweet paprika
Pinch cayenne pepper
1 tablespoon fresh cilantro, (*plus extra for garnish)
1 tablespoon fresh flat-leaf parsley, chopped (*plus extra for garnish)
1 tablespoon green onions or chives, chopped (*optional)
1 tablespoon lemon juice, freshly squeezed (or to taste)
½ teaspoon flaky sea salt (like Maldon or Fleur de sel
Directions:
Preheat oven to 400F. Brush the eggplant slices lightly but evenly with half the olive oil.

Place the slices on a baking sheet lined with a silpat mat, parchment paper or oiled aluminum foil. Bake until fork tender for around 20-25 minutes. Set aside the baked eggplant slices and let cool to room temperature.

Prepare the chermoula dressing by combining the remaining ingredients and whisk it well. Plate the eggplant slices on a serving dish and spoon the chermoula dressing over the eggplant slices. Set aside at room temperature for at least half an hour. Garnish with finely chopped herbs and serve.
Did you make this vegan keto Moroccan roast eggplant salad with chermoula recipe? If so, please let me know how it turned out in the comments. Or if you share pics of your creations on Instagram, please tag me so I can see them. Enjoy! :)