One of the biggest challenges for me and Chris when we go on vacation, like on our recent trip to the Oregon coast, is to try and find out all the best local specialty foods in the area that are keto-friendly. We both really enjoy exploring new foods when we're on vacation, all part of the enjoyment delving into what makes an area unique. But low-carb food is still fairly new on the scene, whereas eating lifestyle choices like vegan or gluten-free have been around long enough that restaurants and other food-makers are catering to them. This is much less the case with the keto lifestyle. Do a Google or Yelp search for 'keto' or 'low-carb' food in any given area, and you'll be hard-pressed to find much of anything. Every so often you'll find a nugget on some keto forum like Reddit or other similar site, but you pretty much have to do your own digging to really find good keto options. I've compiled a list of all my best low-carb food finds on the Oregon Coast here to help out any of you keto peeps who are planning trips to the area.
Mo's Seafood & Chowder
With locations in Astoria, Seaside, Cannon Beach, Florence, Lincoln City, Otter Rock, even Portland if you're not on the coast, Mo's Seafood & Chowder pretty much a lifeline for anyone trying to go out to eat local specialties while on the Oregon coast which, seafood is a cornerstone. And while most seafood restaurants will have a few main dish items that work swimmingly for keto, they are often accompanied with high carb side dishes. Mo's, on the other hand, lets you choose them at no extra cost, and it features sensible low-carb sides for those eating low carb. There are also numerous appies, small plate dishes and salads that aren't loaded with carbs. Here are a few examples:
Appies, Salads & Small Plate Dishes:
Baked oysters with melted butter $12.95
Shrimp skewers: $9.95
Steamer Clams: $10.95. Sautéed in garlic butter and white wine (*Hold the sourdough).
Oregon Pink Shrimp Cocktail: $6.95
Oyster Stew: $9.95. Fresh Yaquina oysters seasoned and served in a hot whole milk and butter broth (*pictured below).
Seafood Stuffed Avocado or Tomato: $11.95. Whole avocado or tomato halved and stuffed with a big scoop of Oregon pink shrimp or tuna, served on a bed of lettuce (*pictured below).
Oregon Shrimp Salad: $13.95. Oregon pink shrimp on a bed of salad greens, red onion, tomato and black olives.
Dinner Salad: $3.95. Chopped cabbage salad topped with homemade creamy garlic dressing and pink shrimp.
Caesar Salads: Plain $8.95, Grilled Chicken Breast $11.95, Pink Shrimp $13.95, Shrimp Skewers $13.95, Grilled Wild Alaskan Salmon $13.95 (*hold the croutons).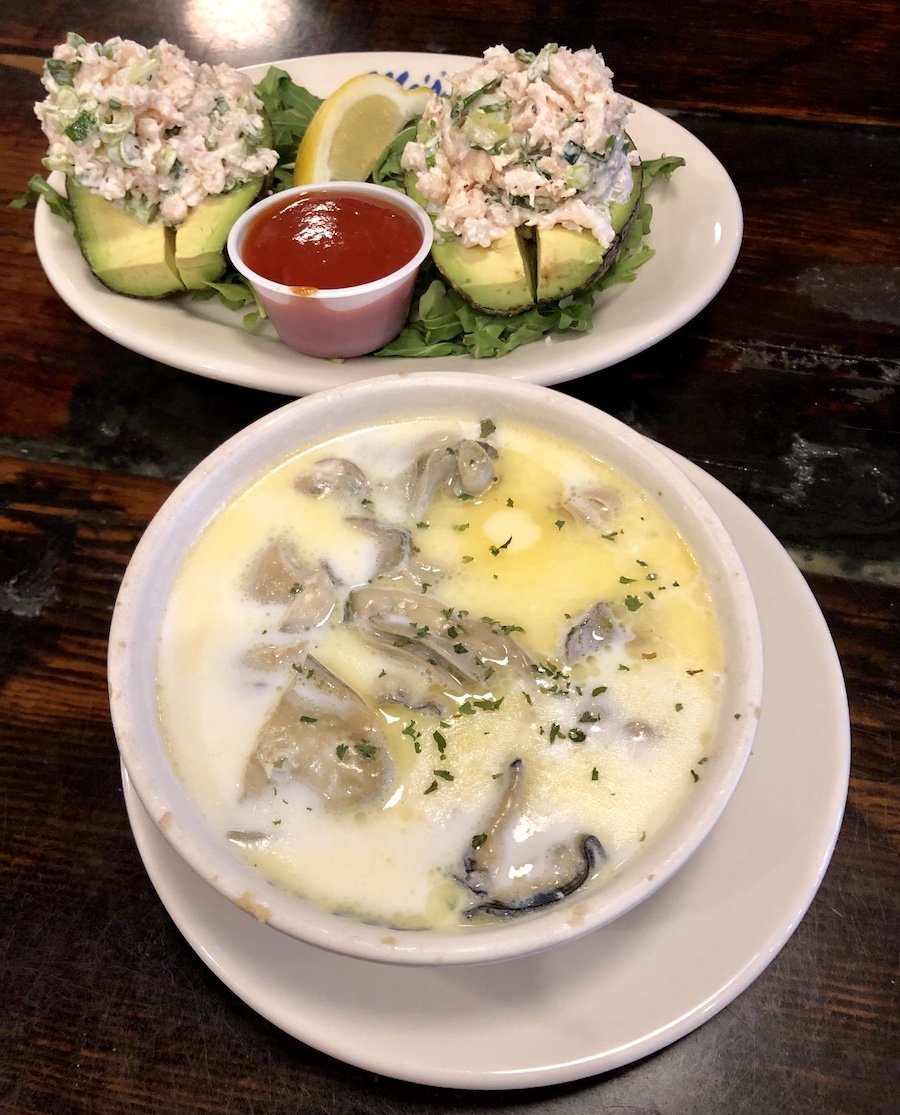 Entrées:
If you're going for a bigger meal, you'll be pleasantly surprised at the side dish options for the seafood entrées which come with the dinner salad or shrimp dinner salad and sautéed garlic green beans which can be chosen in place of the usual rice and potato options. Below are the options for Mo's seafood entrées, along with their prices.
Halibut steak: $17.95
Wild Sockeye Salmon Steak: $14.95
Grilled Yaquina Bay Oysters $16.95
Grilled Alaskan Cod $13.95
Shrimp Skewers $13.95
Or if you want something a little smaller, you can go with the grilled tuna sandwich for $10.95 and ask for no bun, which comes with the same side dish options as the entrées. Plus you can add avocado, bacon, or cheese for $1.00 per item.
Tillamook Creamery
The Tillamook Creamery was another of our favourite places to visit for keto specialty foods local to the Oregon coast. Not only do they offer you the chance through the window and see their factory in operation, you get to sample half a dozen of their cheeses (and they don't seem to care if you take more than one of any of them).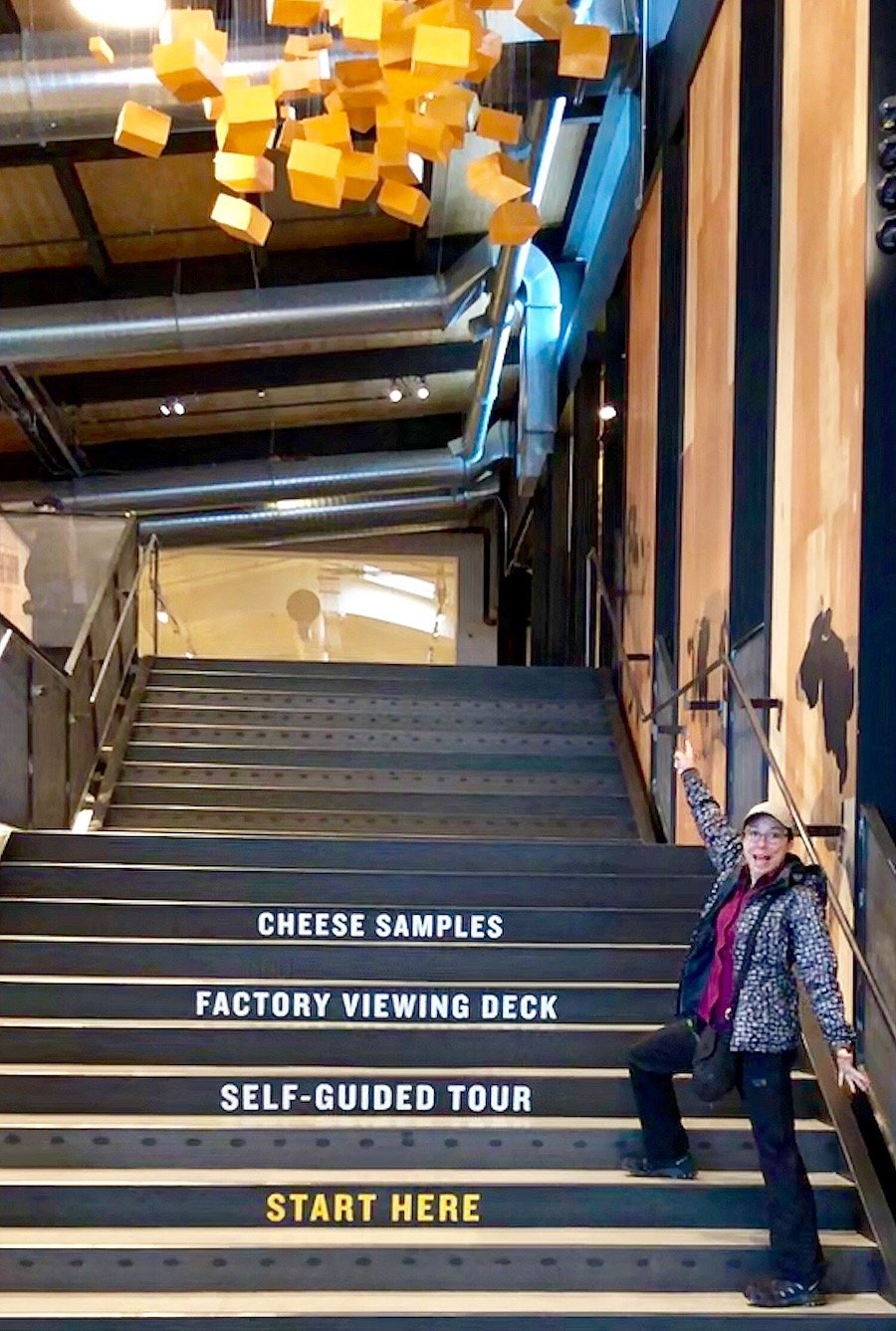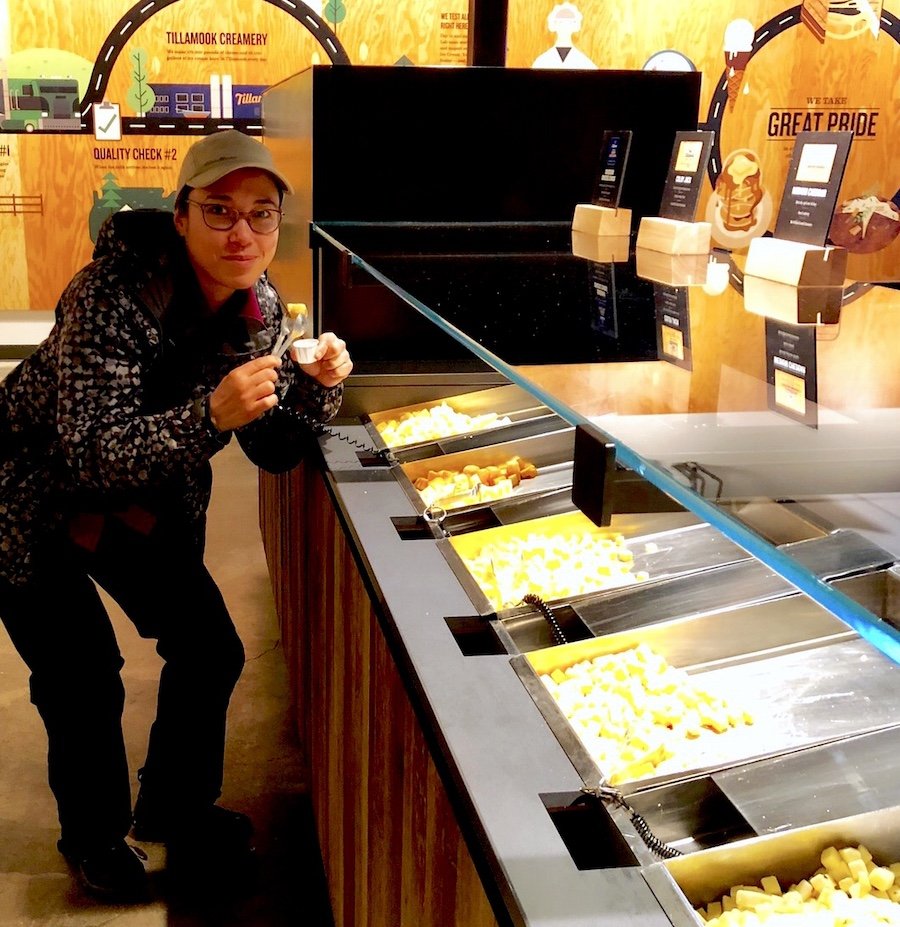 While the tour and sampling station are fun, it's their store that really makes the creamery such an awesome foodie destination. You can buy pretty much any dairy product they make, including all their specialty cheeses that might be harder to find in stores. But their store doesn't just sell their own products. They also offer a wide variety of other specialty foods from the around the area, many of which are keto-friendly, including:
Oloves: Flavoured pitted olives (i.e. basil & garlic, lemon & rosemary, chili & garlic, etc) that come in handy snack-size packages for when you're on the go.

Two Towns Ciderhouse's SeekOut Hard Seltzers: A line of canned low-carb alcoholic beverages (only 2 carbs per can!) that have no added sugars or sweeteners other than the little amount that come from the natural fruit that flavours them and the apple wine that provides the alcohol. Our faves were raspberry & Meyer lemon, as well as key lime & mint.

Kyla Hard Kombucha: Another low-carb, alcoholic drink with only 2g of carbs per can that was offered. While it seemed like a great idea in theory, we didn't enjoy them as much as the Seekout Hard Seltzers. We both love kombucha but felt that the booze took away from the flavour we know and love. Worth trying though.

Ground Up and Dundee Orchard Nut Butters: Two different companies offering locally made natural nut butters, including straight hazelnut (creamy & crunchy), almond & hazelnut and chunky almond, cashew & coconut. (*Dundee's creamy hazelnut was absolutely delicious on ice cream!)

Oregon Olive Mill and Durant Olive Oils: Two different Oregon companies offering special varietals of olive oils. (*I picked up the small sampler, and enjoyed two of them with keto bread and a little balsamic vinegar, and the other as a finishing topper on fish.)

Jacobsen Salt Company: This is one not to be missed! They have a bunch of different varietals of salt, but also a few deliciously seasoned salts that make a wonderful topping on avocados or boiled eggs. They have a sampler pack of the straight varietals, as well as a sampler pack of their seasoned salts. I just LOVED their black garlic salt and their habanero salts!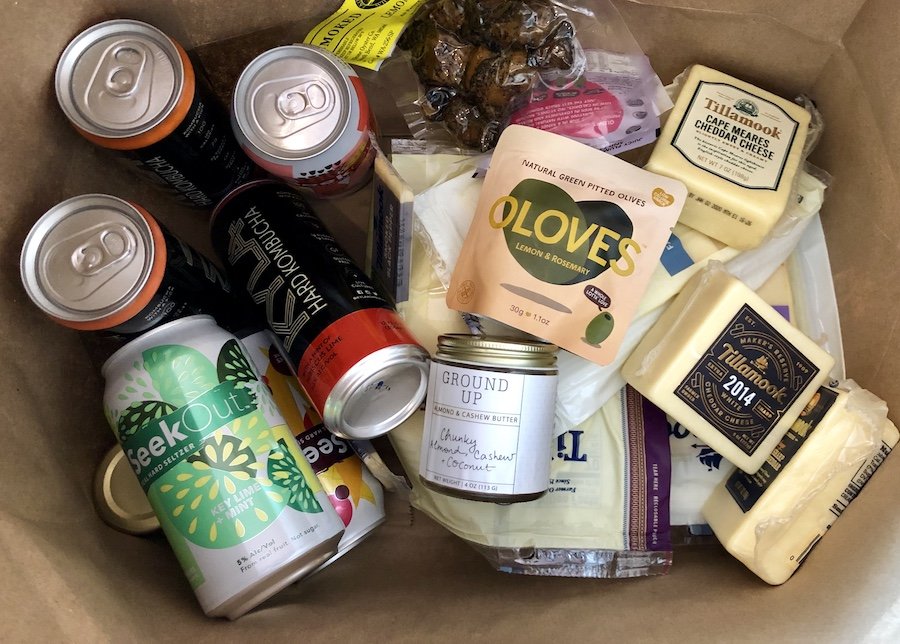 If you want to also have lunch here, they have a few menu items that accommodate keto eating.
Soup: Tomato soup with cheese curds, $5.50
Salads (individual and sharing sizes): Green $10 or 14, Tillamook Caesar $10 or 14, Oregon Bay shrimp $12 or 20 (hold the croutons). Add chicken breast for $5.
6oz Burgers: Classic cheeseburger with Tillamook sharp cheddar $10 (hold the bun), or Tilamook cheeseburger with a pimento cheese combining Tilamook Monterey jack, smoked cheddar, pepper jack and cream cheese $12. Add bacon on either for $2. Since fries or chips are optional for additional charge, you're not paying for something you don't want (other than the bun).
Blue Heron French Cheese Company (Tilamook)
Just a hop down highway 101 takes you to a second cheese-maker, the [Blue Heron Creamery](http://www.blueheronoregon.com m). While, you may feel all cheesed out after Tilamook, you have make another stop here if you're a cheese addict like me. Their specialties are in a different realm than Tillamook anyway, focused around their unique varieties of Brie, which were all fantastic though our favourite was their unique smoked Brie. They are also a reseller for a wide variety of other cheese manufacturers, local to Oregon, from other parts of the US, and from around the world.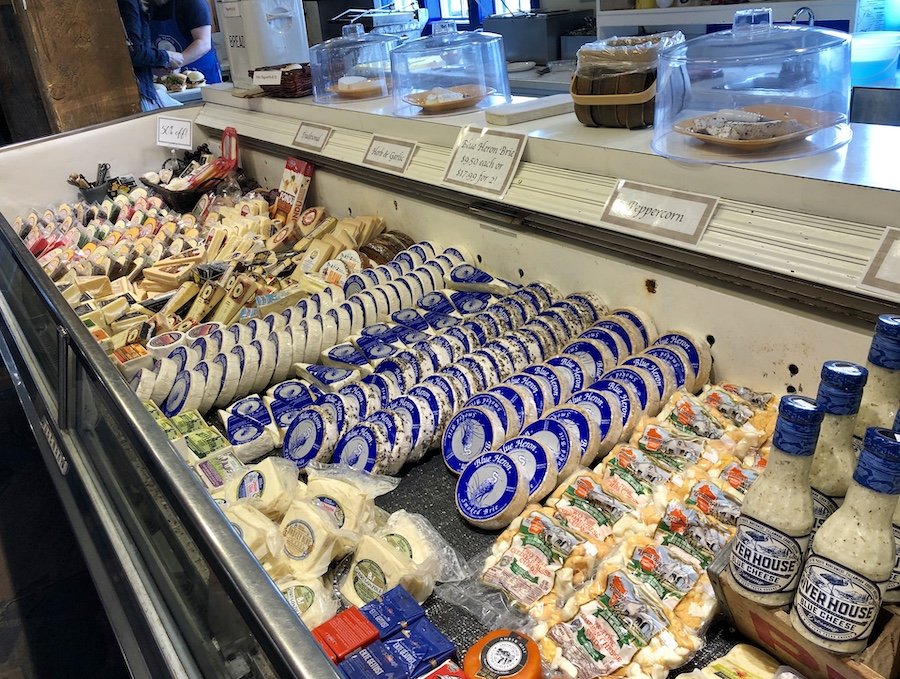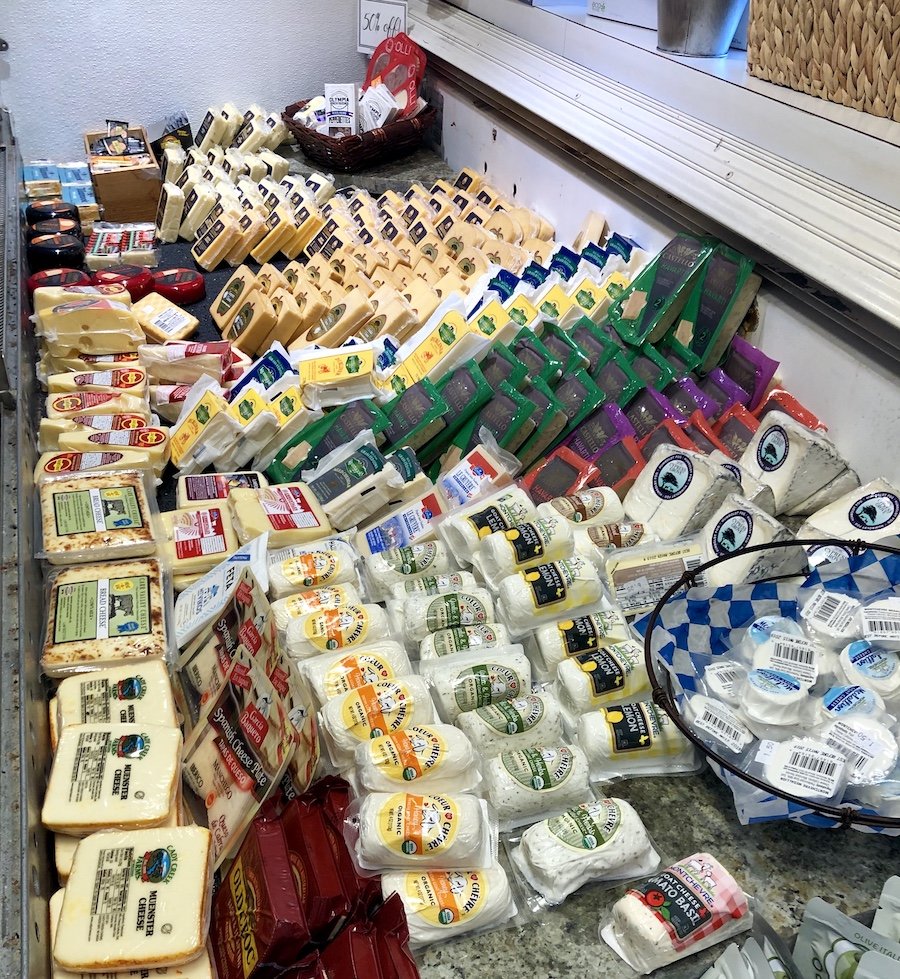 Blue Heron also has a different variety of locally made products, including local berry-based ones, like Marionberry (a berry created and harvested in Oregon) created jams and teas), along with more familiar berries. They also have a variety of spice blends for making dips and dressings of all kinds. There are sample stations all over the place too, so you can make educated choices.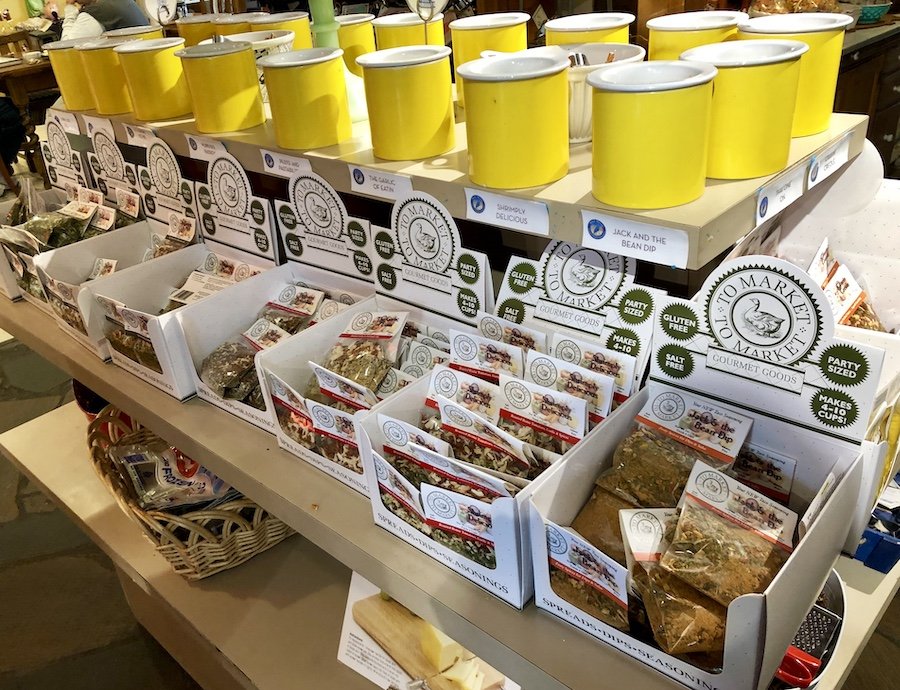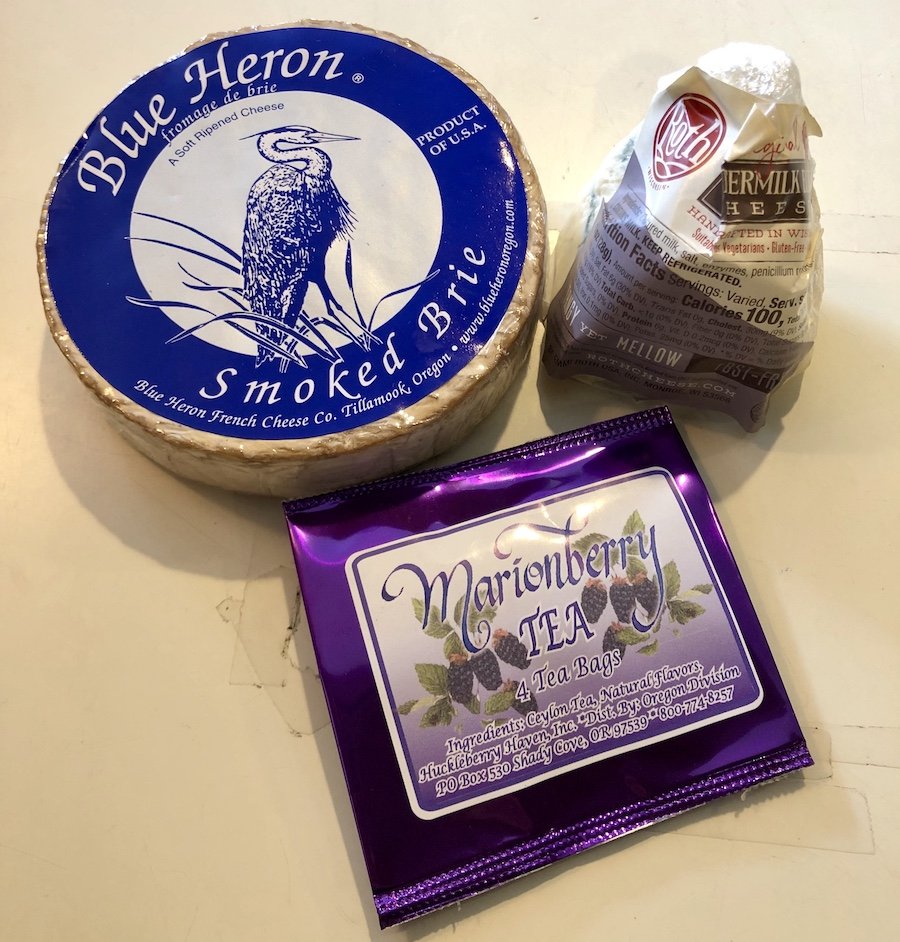 Tillamook Country Smoker
Want some meat to go with all that cheese? I am usually disappointed when I look at the ingredients of any meat jerky product out there, but Tillamook Country Smoker has recently added two zero-sugar jerkies to their offerings, their original flavour and black pepper, which are both delicious and perfect for a keto hikers and backpackers like us. While you can get them in stores, it's cheaper to buy direct ($3.50 per bag as opposed to their usual retail price of $5) and they're not available in Canadian stores yet, so we loaded up.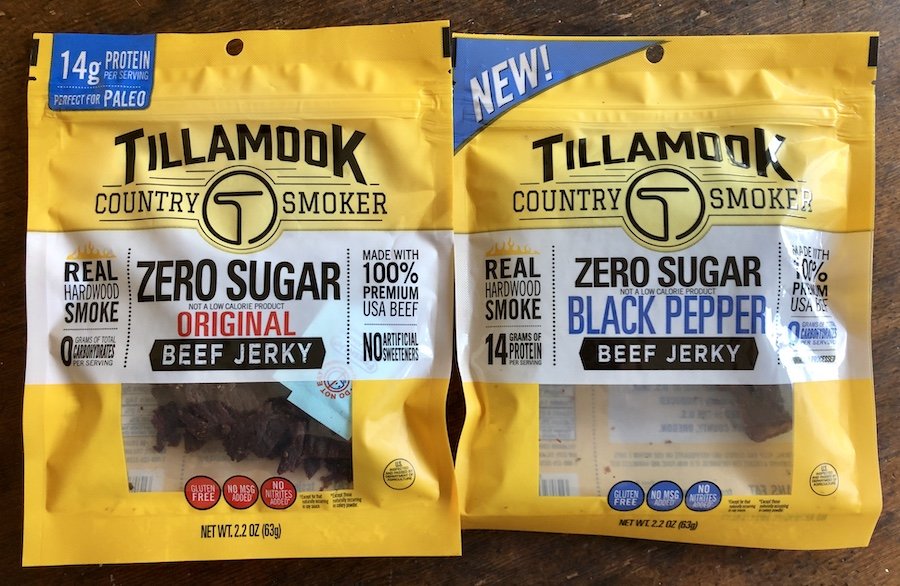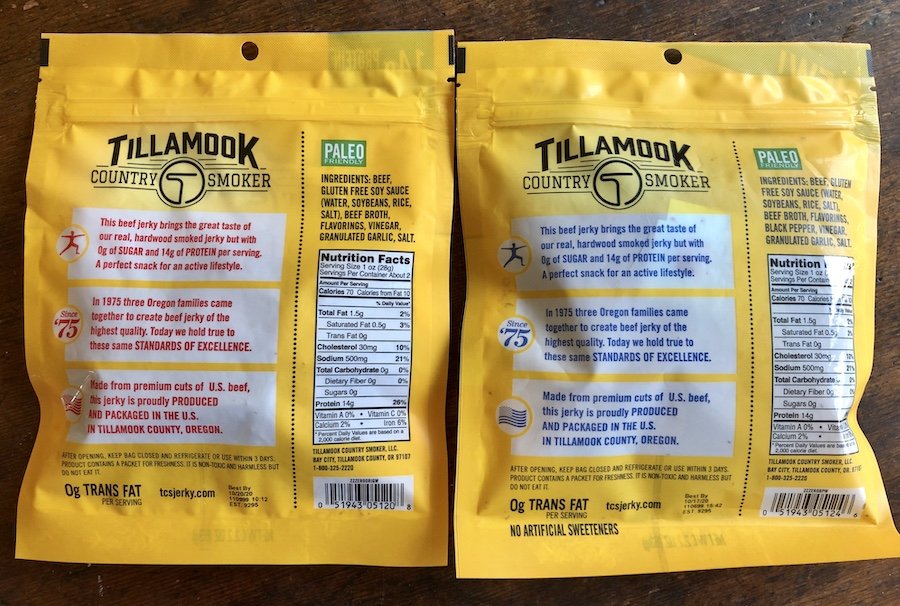 Golden Harvest Herban Farm - Port Orford
Further down the coast, we discovered Golden Harvest Herban Farm & Bakery, a small, locally-owned and run store that offers a number of keto great meal options for casual dine-in or take-away:
Build-Your-Own Salad Bar, $7.99/lb: cheese (parmesan, cheddar and blue), lettuce, spinach, olives (green, black and kalmata), dill pickle, cauliflower, mushrooms, walnuts, toasted coconut, sunflower seeds, lemons and limes. Add-ons: 3 strips bacon $3, avocado $1.25, burger patty $7.00.
Crustless Quiche: marinated artichoke, red pepper, feta or broccoli cauliflower smoked swiss $4.50/slice or $15 for whole
Chicken liver paté $4.00.
Drinks: Kombucha, CBD-infuses sparkling water, cider vinegar drinks $3-$3.50.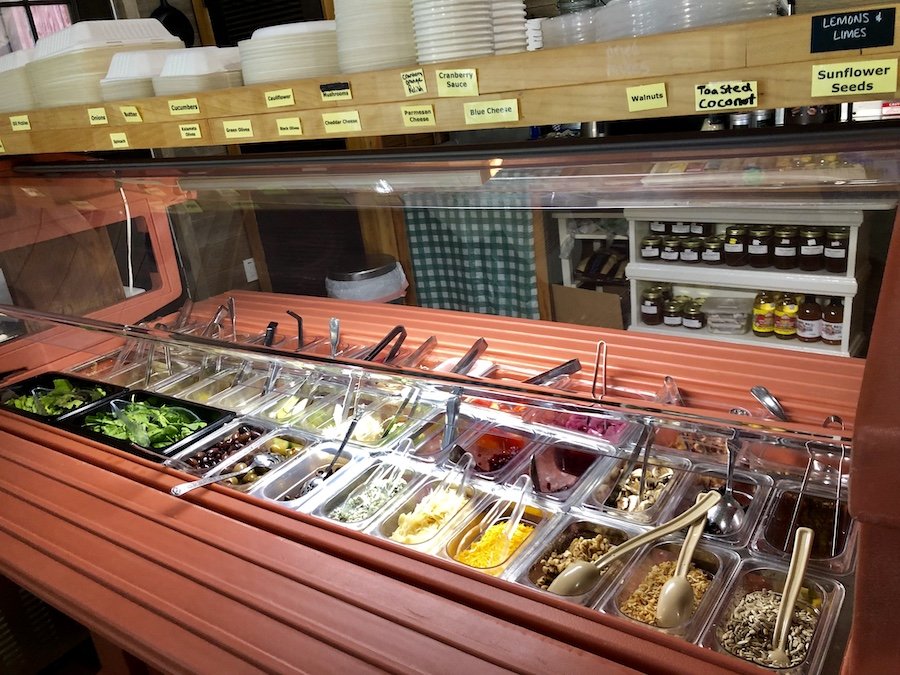 We thoroughly enjoyed the paté, both crustless quiches, and gratefully washed it down with a cucumber basil zero-carb, sugar-free Dream Catcher CBD-infused sparkling water.
South Coast Gourmet - Port Orford
Just a skip away from Golden Harvest is South Coast Gourmet a lovely specialty gourmet food shop. If you're looking for unique varieties of cheese, meat and other keto-friendly specialty spreads and canapé style products, they've got you covered. We were already loaded with cheese ourselves, but we did pick up a container of Spanish marcona almonds dressed with olive oil and salt, which made for a tasty snack while we drove. Their products are a little pricey, but you're paying for quality stuff.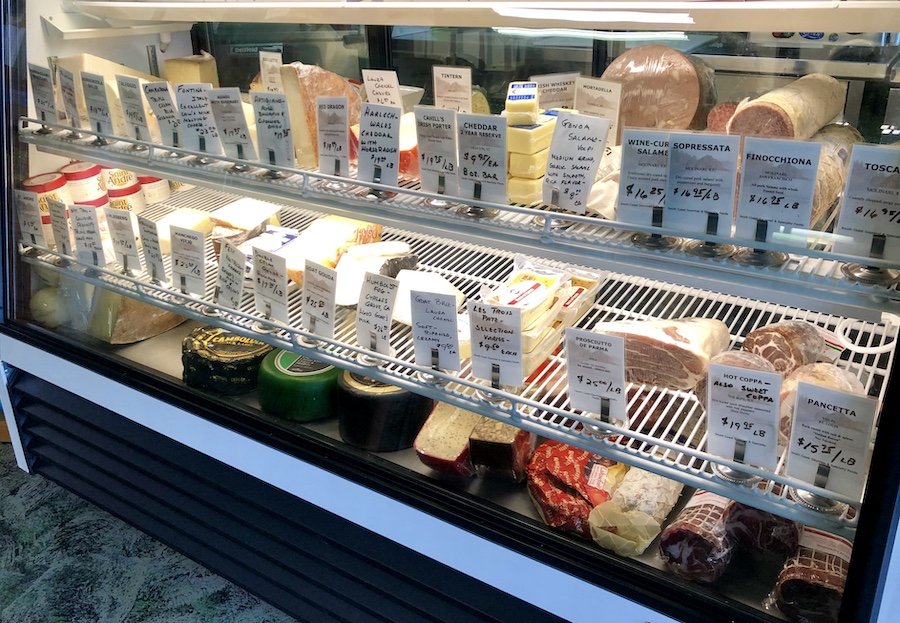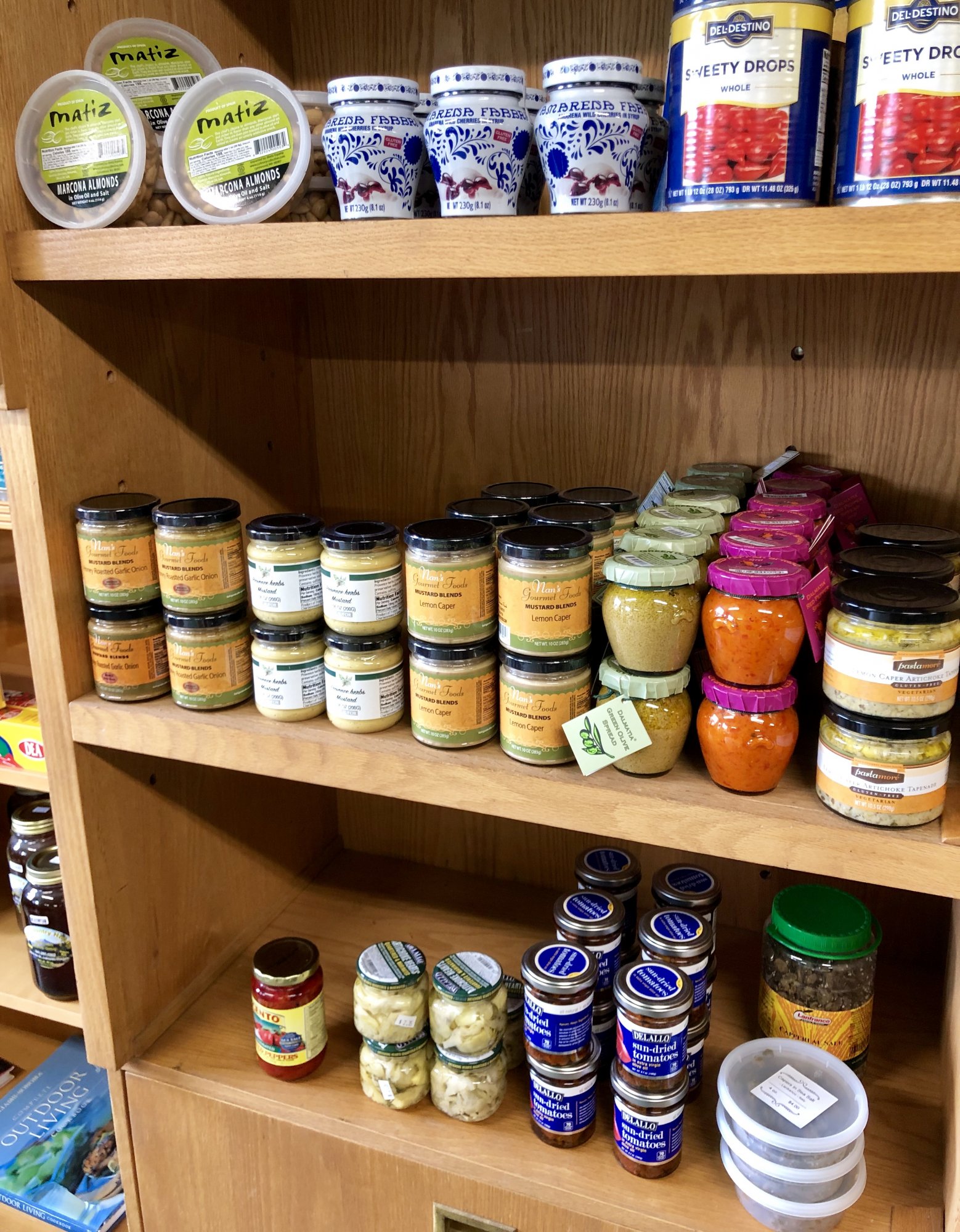 Keto-Friendly Oregon Booze
While we didn't drink a lot, we stopped by a few places on the Oregon coast that offered keto-friendly specialty booze and did tastings.
Pilothouse Distillery (Astoria): Offers a range of low-carb spirits, including vodka (lots of natural infused ones), rum, whisky, absinthe, aquavit, rum, and agave spirit. (*We loved their lemon ginger vodka, and plan to use it for making low-carb Moscow mules.)

Depoe Bay Winery: This whole-in-the-wall winery with a ceiling fill of dollar bills overlooks the ocean on the town's main strip. While not all their wines are low-carb, they do have a unusually dry reisling that we liked, as well as a Pinot noir, but our favourite was their dry rhubarb wine, with hints at the flavour of rhubarb pie, but without any heavy sweetness.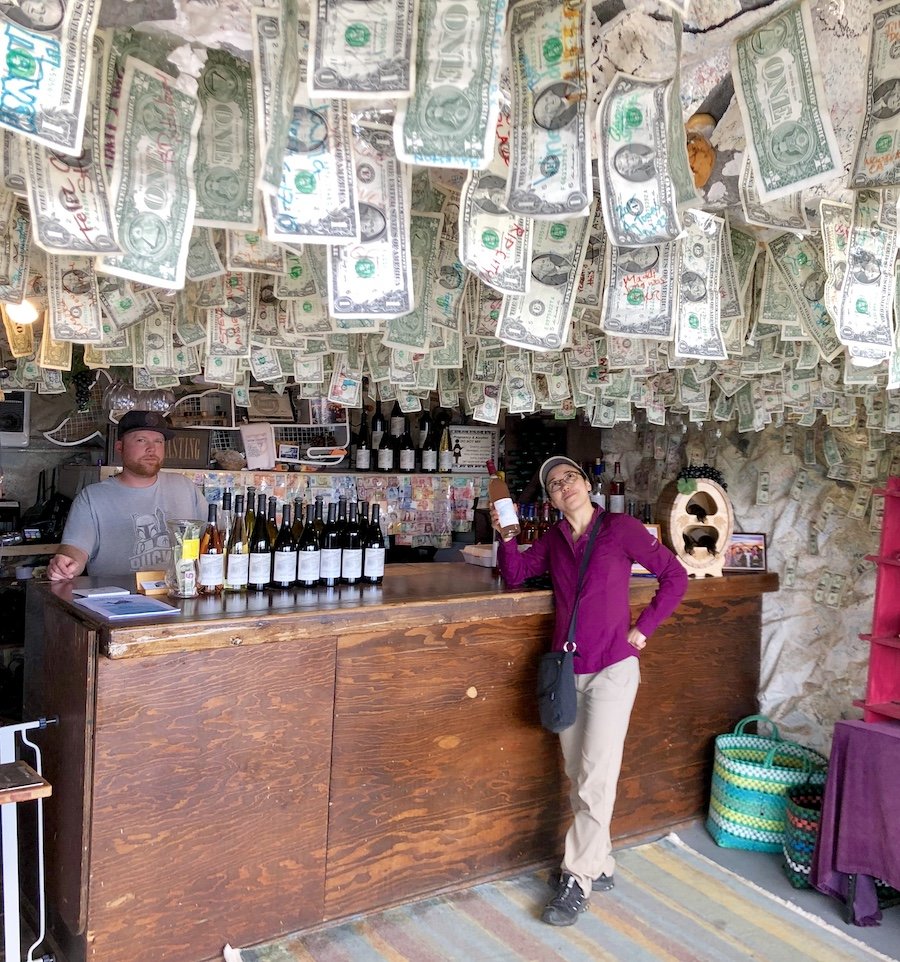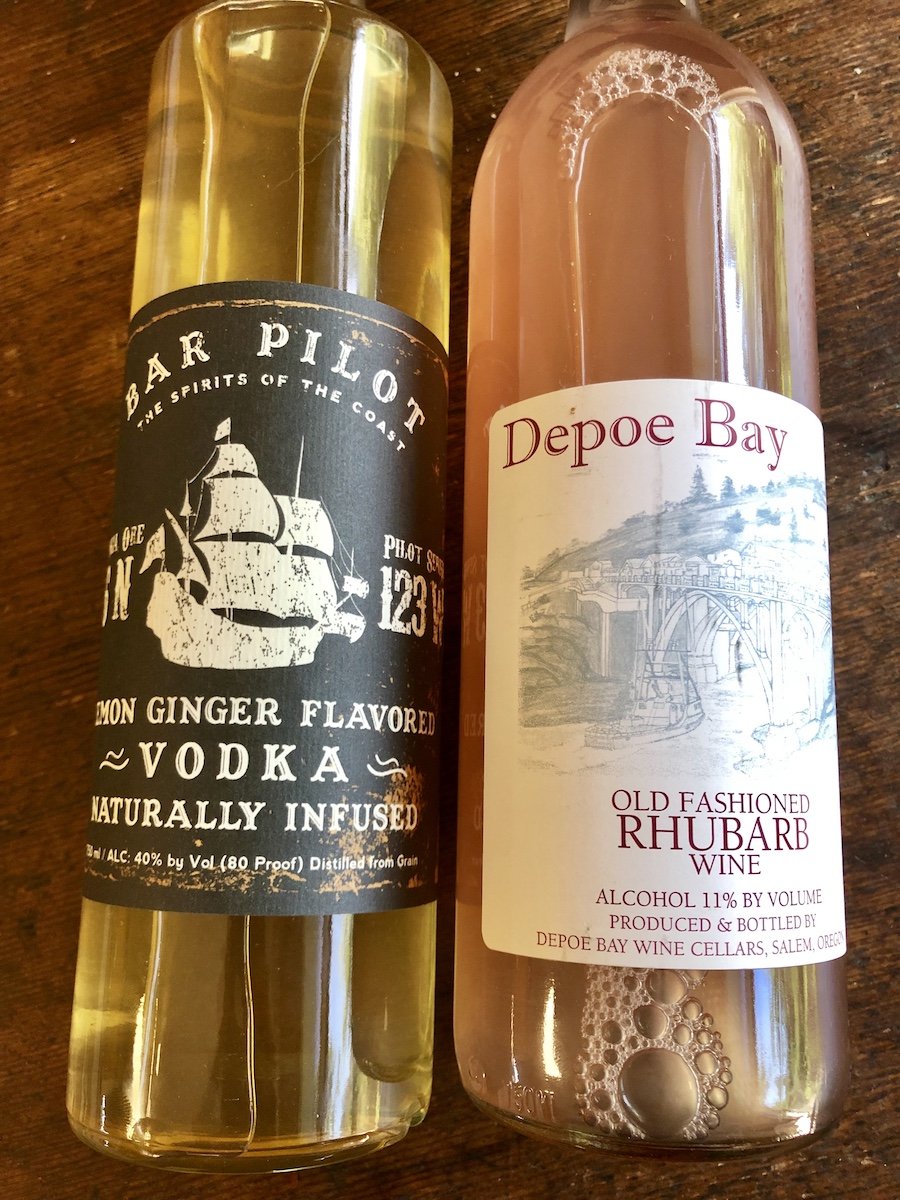 Oregon Coast Specialty Seafood Sellers
There are specialty seafood sellers all over the coast, selling both fresh and frozen fish, as well as their own house-made prepared products. Here are a couple we tried that worked out great.
Bell Buoy (Seaside): Their claim to fame is their house-made seafood products, including salmon jerky, smoked tuna, halibut, oysters, crab dips, salmon spreads, etc. While many of their jerkies are sweetened with sugar (like their peppered salmon jerky which we loved!). You can also stock up on locally caught fresh and canned fish too.
Pacific Ocean Harversters (Brookings): While this company is a little more focused around selling locally caught seafood, they do have a few of their own house-made ready-to-eat products like shrimp cocktail salad and smoked salmon. We quite enjoyed the former, as well as their fresh rockfish, which we cooked on the BBQ with specialty salts and olive oil we got at the Tillamook creamery.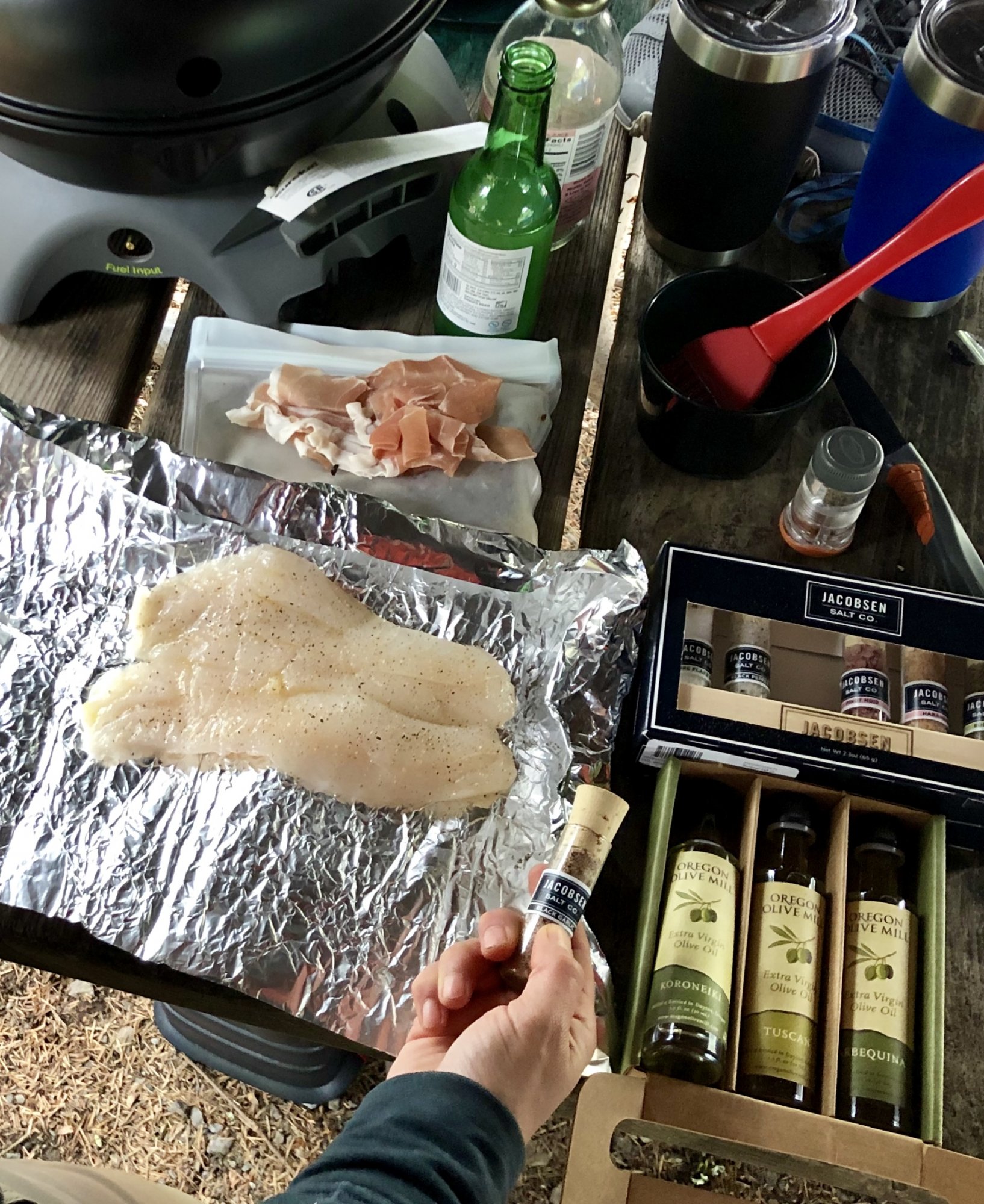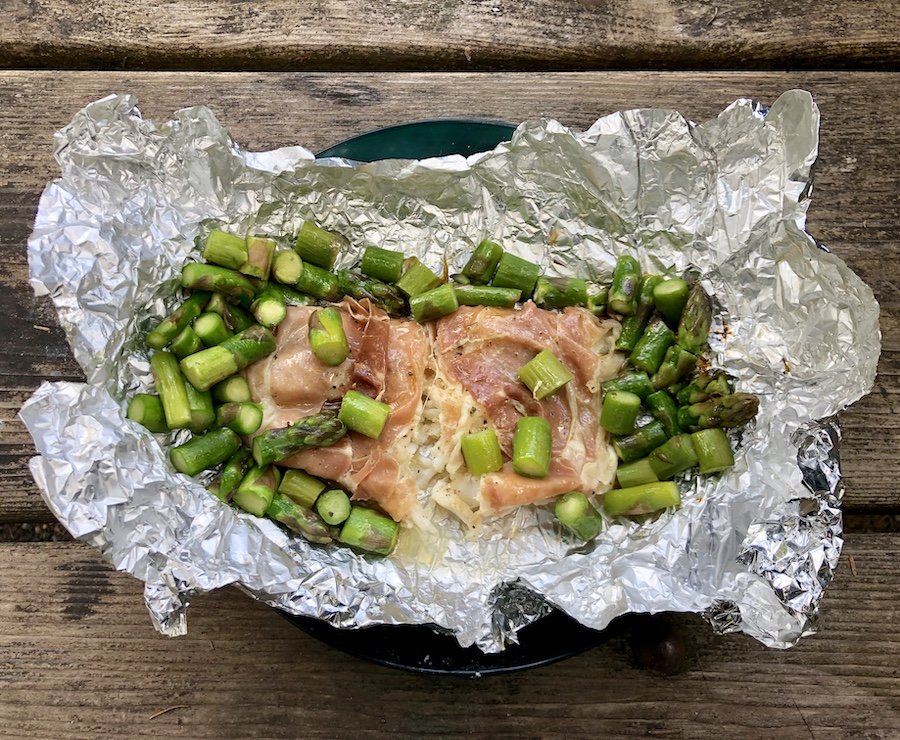 Oregon Coast Low(er) Carb Sweet Treats
This was where the Oregon coast was weakest in terms of low-carb offerings. We found a couple of candy shops that sold house-made sugar-free candy, but they all contained maltitol, which only has 40% less carbs than sugar, and can cause diarrhea if you eat too much. We were torn on having it. It's really not that keto-friendly, but decided to try them out as we were on vacation and wanted something sweet that was locally made. There were no bakeries that I found that made sugar-free pastries, only gluten-free, which was disappointing.
Bruce's Candy in Cannon Beach and their house-made salt-water taffy was the best thing we tried, as salt water taffy is a specialty of the coast, making it the only thing really worth going out of the way to try. Another nice thing about Bruce's is that one is the staff gave us a tip for curbing the effects of maltitol by eating it when your stomach is empty so there is nothing in there for it to affect. We tried this, but also exercised restraint, never having more than 2-3 candies a day. It's just not worth the risk. We did also try the sugar-free chocolates there and at Sweet Delights in Lincoln City, and they were tasty, but really no different than ones we've had at candy-makers anywhere else.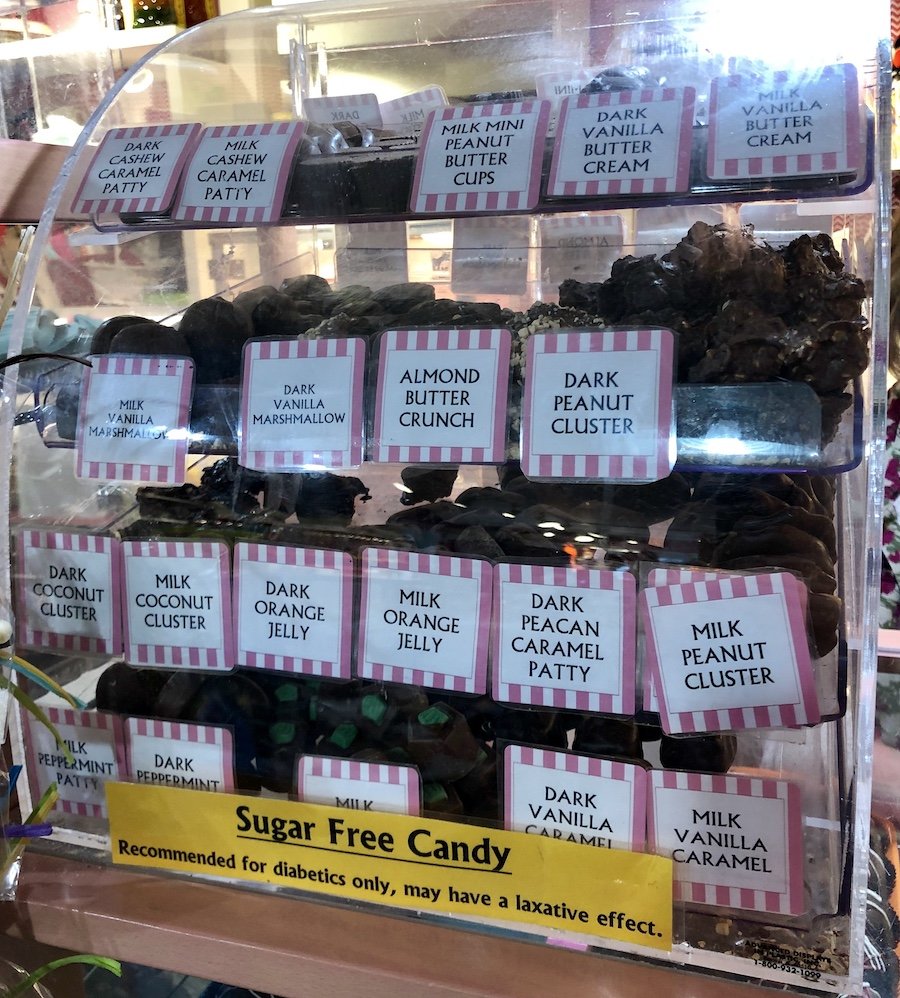 Grocery Outlet Low-Carb Food Shopping
Grocery Outlet Bargain Market has quickly become a favourite place to shop at in Washington. Being a bargain outlet, you won't always find the same things at every location or every time you go. I was happy to see they also had a presence on the Oregon coast with locations in Brookings, Florence, Coos Bay, and Newport. Since we were camping for our entire trip, we just loaded up on cheap, keto-friendly cheese, meat, veggies, nuts, seeds, drinks, condiments and snacks at a couple of their locations as we travelled. We enjoyed several wonderful keto meals and snack feasts some with no cooking at all, some using or portable grill, all fitting in with our keto lifestyle. I will surely do a more detailed post about this store in the future.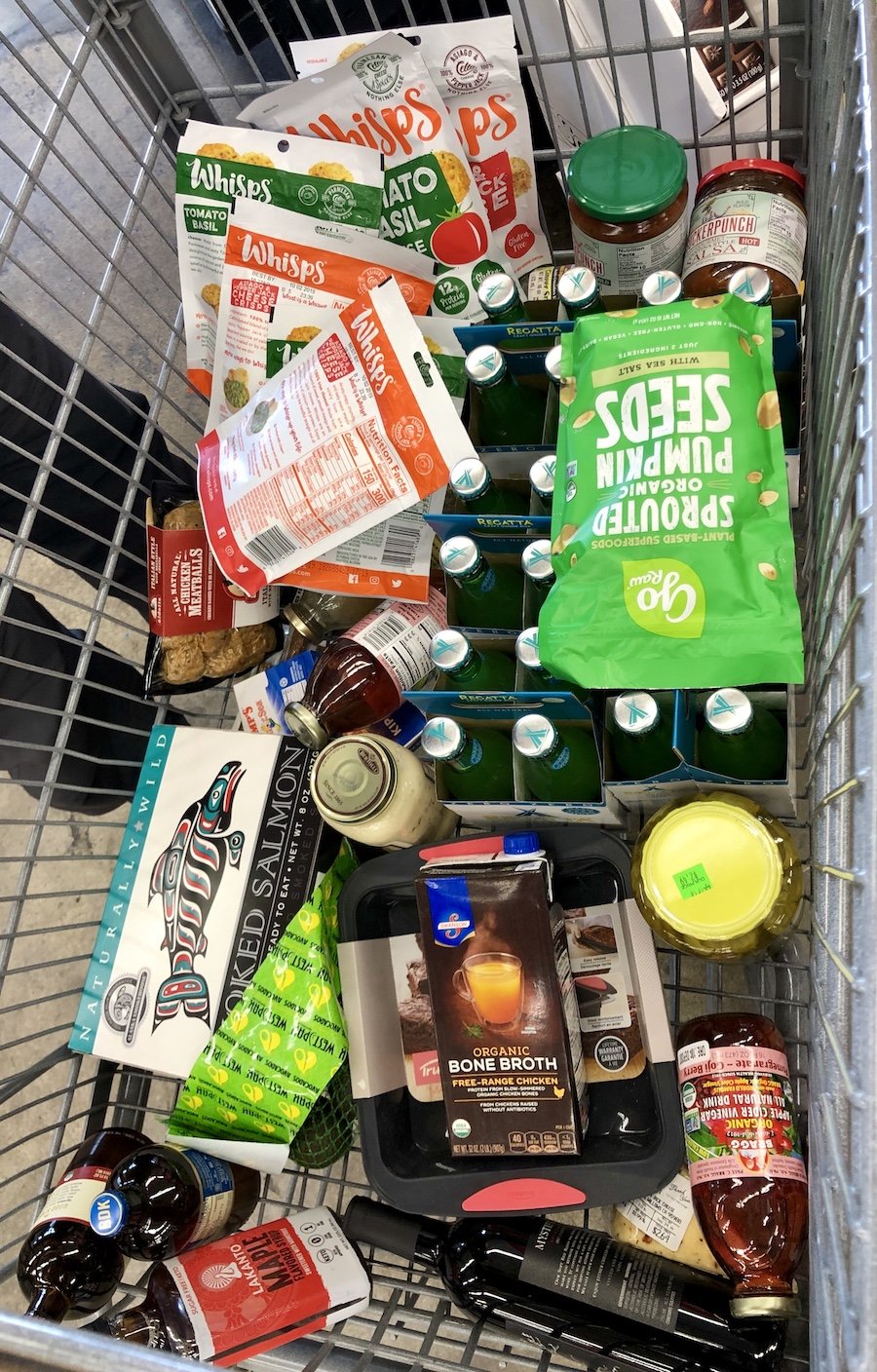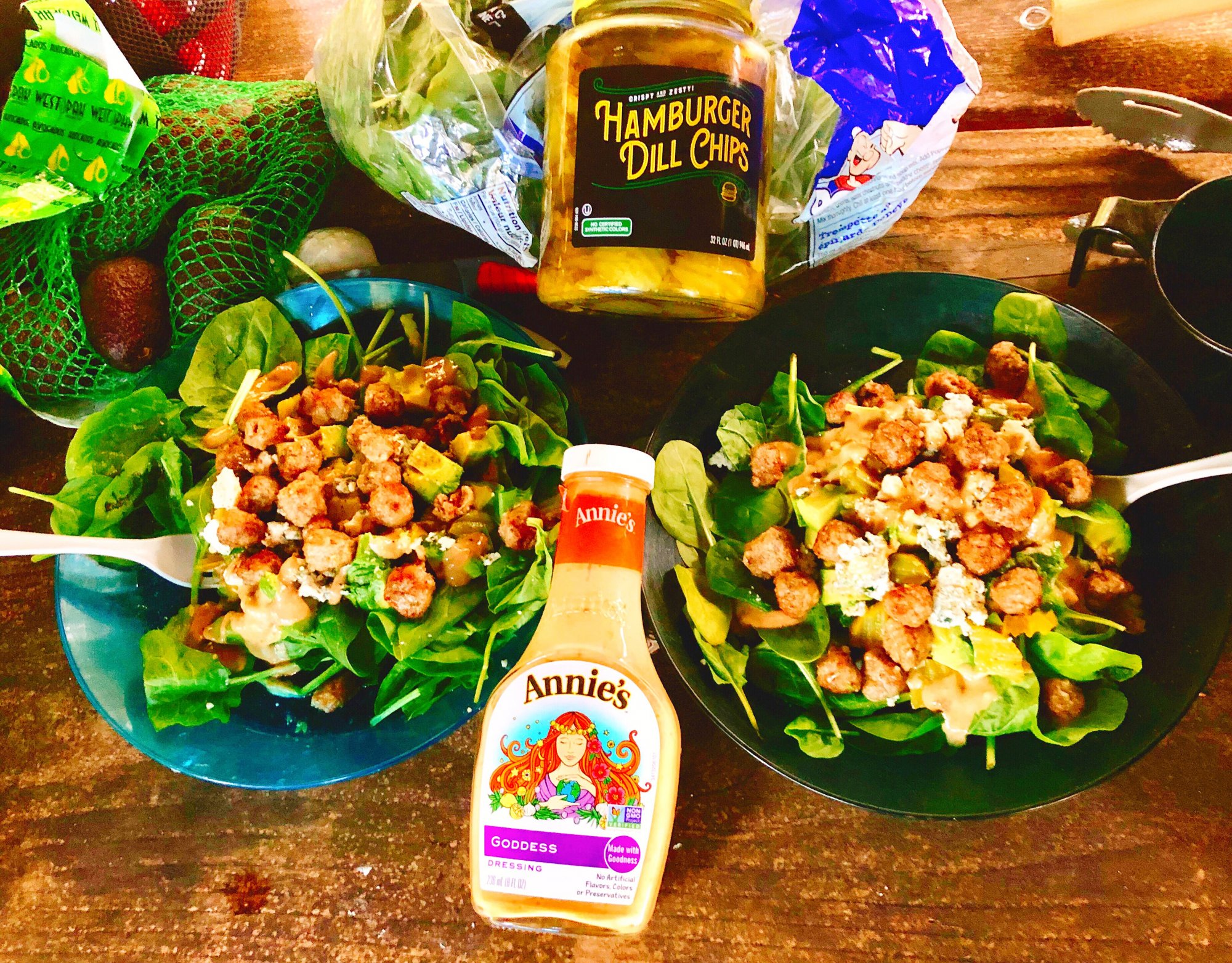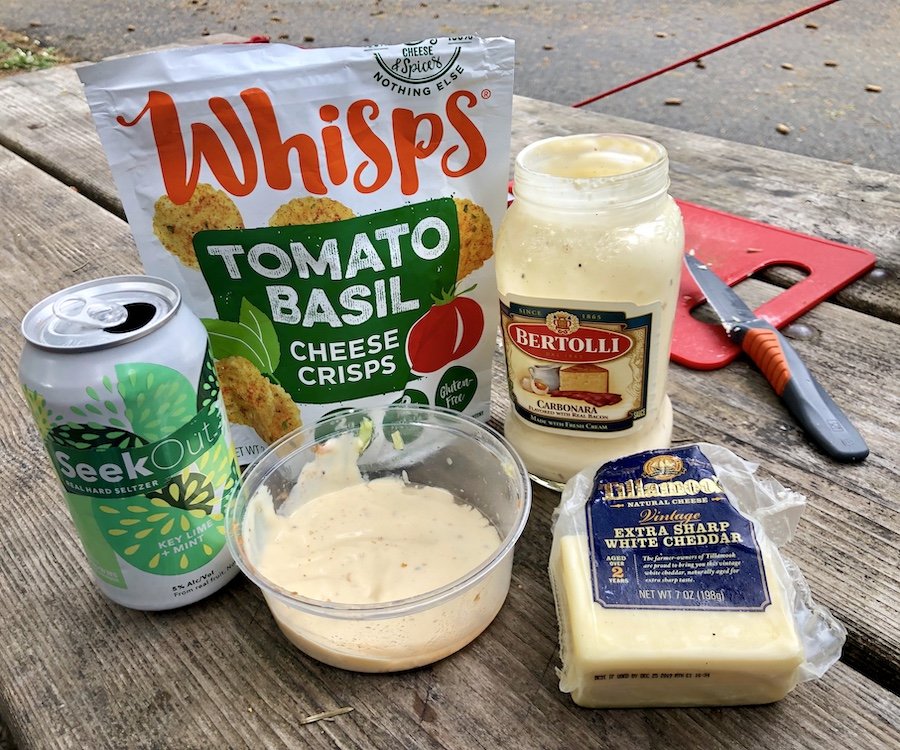 Heading to Oregon Coast?
Our trip to the Oregon coast was that much better for being able to maintain low-carb eating for most of our trip, thanks to researching and keeping an eye out for keto-friendly finds. But it's hard to get them all. Have you any experience doing this on the Oregon coast? Please share any unique keto finds I may have missed in the comments so we can all benefit. :)