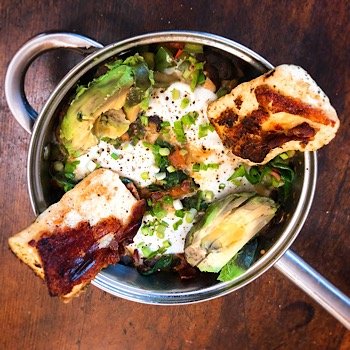 I found some rockfish on sale at a local T&T. Never having tried it, I wanted to give it a shot. Also known as rock cod or or Pacific snapper, from what I read about it, it is a medium-firm fish is mild tasting with a flaky texture, making it ideal for a range of cooking techniques and flavouring options; it can be simply poached or spiced up and fried. I decided to pan-fry it in ghee, then make a butter sauce with that, the capers, lemon juice and some Italian herbs. A quick and tasty meal!
Keto Pan-Fried Rockfish with Capers
Ingredients:
Directions:
Pat rockfish fillets dry. Combine oat fibre and garlic powder. Dust with oat fibre mixture, and shake off any excess. Sprinkle them on both sides with salt and pepper.

Heat a heavy pan with 2 tablespoons of the ghee over medium heat. Once the ghee is melted and the pan fully heated, add the fillets to the pan and cook fry around 3 minutes. Don't touch the fillets until they're ready to flip. Use a thin metal spatula to test the fish. If you can slide the spatula under the fish without the fish sticking to the pan, it's ready to flip. If the fillets won't release, give it another 30 seconds until it no longer sticks.
After flipping, divide the remaining 1 tablespoon of ghee over both fillets.

Cook fish another 2-3 minutes until done. Fish will be golden on both the top and bottom and opaque all the way through when finished cooking. Transfer the fish to plates, leaving the excess butter in the pan. Cover fish to keep warm.

Add the lemon juice and capers to the pan, and stir with a wooden spoon. Add the herbs and stir again.
Serve fish hot with pan sauce drizzled over top.
Did you make this keto pan-fried rock fish with capers recipe? If so, please let me know how it turned out in the comments. Or if you share pics of your creations on Instagram, please tag me so I can see them. Enjoy! :)