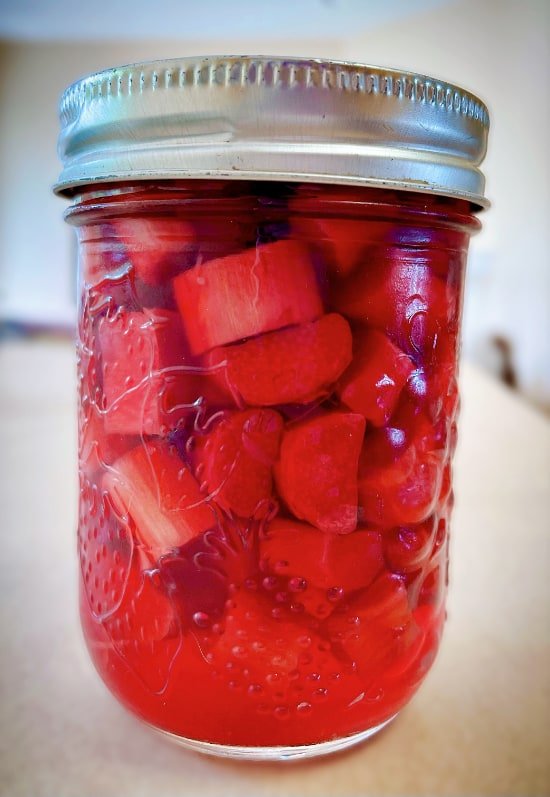 If you have rhubarb in your garden, you know it grows like a weed. Having a variety of ways to preserve it means you'll never have to waste it. This keto-friendly pickled rhubarb recipe is a quick and easy way to do exactly that. It's great topped on cream cheese or goat cheese, salads, even burgers! Give it a try.
Keto Pickled Rhubarb Recipe
Ingredients:
Directions:
Cut the rhubarb into and place them in a 500 ml glass jar.

Heat the water, apple cider vinegar, salt, and sweetener over medium heat and bring to a boil. Boil until the salt and sweetener has dissolved. Remove from heat.

Pour the pickle brine over the rhubarb. Allow to cool, then seal the lid and store in the fridge for at least 48 hours. Add the red food colouring now if using.
Did you make this vegan keto pickled rhubarb recipe? If so, please let me know how it turned out in the comments. Or if you share pics of your creations on Instagram, please tag me so I can see them. Enjoy! :)