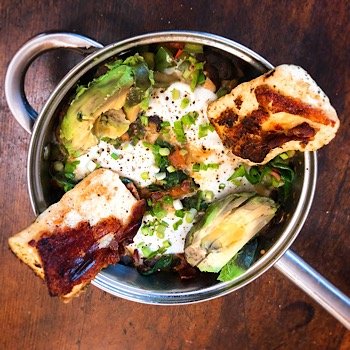 I'm always on the look out for foods that conveniently combine the healthy carbs that I try to fit in on carb-up days/meals. This roast beet carrot cashew dip fits the bill perfectly, and is vegan-friendly too. The sweetness from the beet and carrot combined with the tanginess of the red wine vinegar and lemon juice make this dip a sweet and sour dream dip that goes great with your favourite baked chips, gluten-free crackers or cut veggies.
Carb-Up Roast Beet Carrot Cashew Dip Recipe
Ingredients:
Directions:
Preheat an oven to 400F. Line a baking tray with a silicon mat. Spray with cooking spray. Add the chopped beets and carrots. Sprinkle with sea salt then roast in preheated oven around 35-45 minutes, or until fork tender.

Drain the cashews in a strainer and rinse well. Add the carrots, beets, garlic, cashews, nutritional yeast, vinegar, dill, smoked paprika, lemon juice and flaky salt to a high speed blender or food processor.

Blend until smooth and creamy. Depending on the strength of your blender, and your desired consistency, you may need to add a little bit of extra water, but do so 1 tablespoon at a time. Taste and adjust seasoning if necessary. Chill in the fridge before serving.
Did you make this carb-up roast beet carrot cashew dip recipe? If so, please let me know how it turned out in the comments. Or if you share pics of your creations on Instagram, please tag me so I can see them. Enjoy! :)