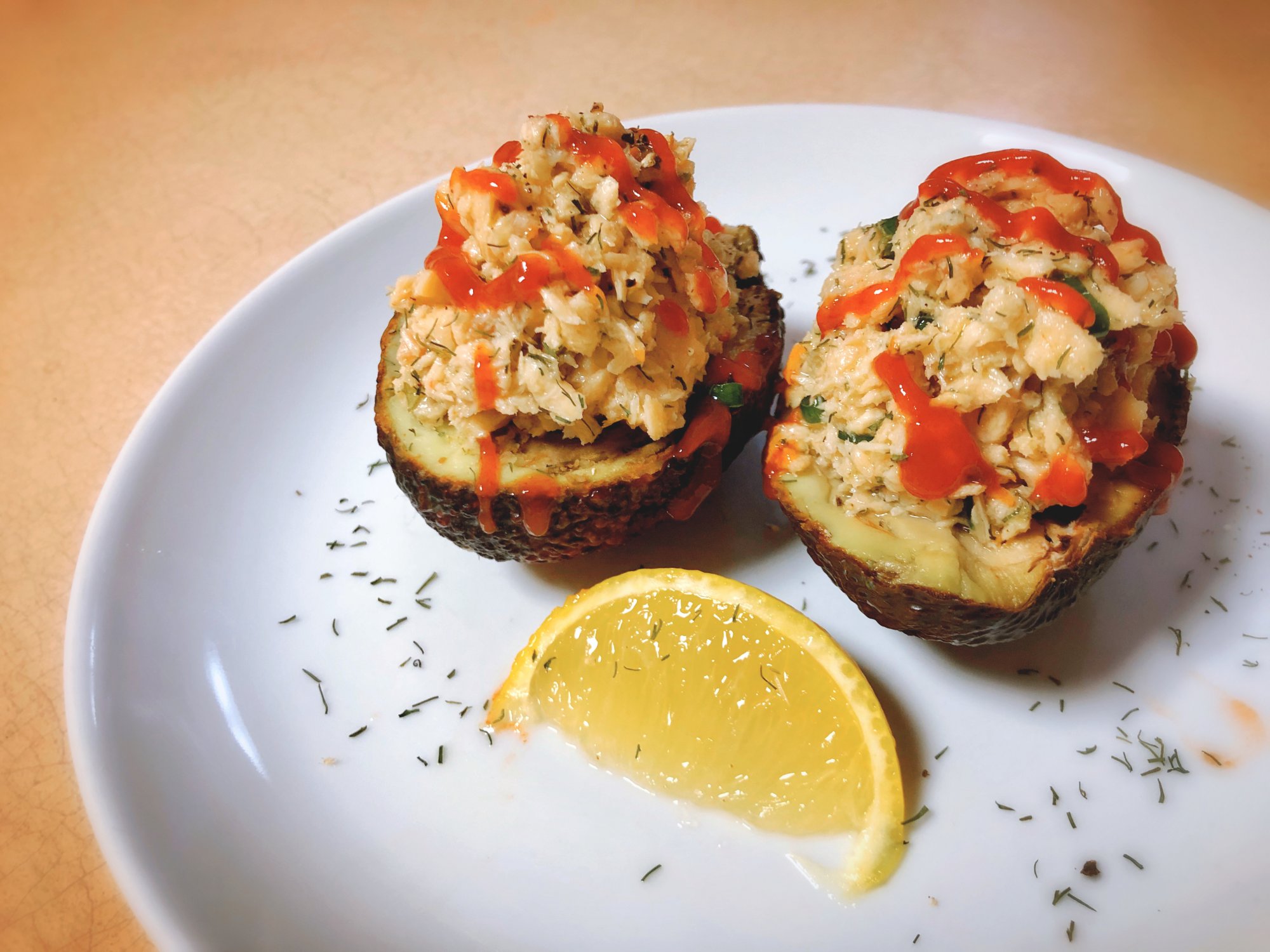 This is salmon-stuffed avocado recipe makes for a delicious snack or quick lunch, filled with all the good kinds of fats. It doesn't have to be salmon either. Try it with any of the SMASH fish (sardines, mackerel, anchovies, salmon and herring), though if you go with anchovies, I would mix it in with one of the other fish to keep it from getting too intense.
Ket Salmon-Stuffed Avocado Recipe
Ingredients:
Directions:
Cut the avocados in half lengthwise and remove the pit. Scoop a small amount of the flesh into a small mixing bowl and add in all the other remaining ingredients.

Stir until just combined (try not to over mix). Fill the avocado shells with the mixture and serve with extra dill or even a drizzle of your favourite hot sauce.
Did you try this keto salmon-stuffed avocado recipe out? If so, let me know how it went in the comments, or tag me in any photos you share on Instagram so I can see your creation. :)