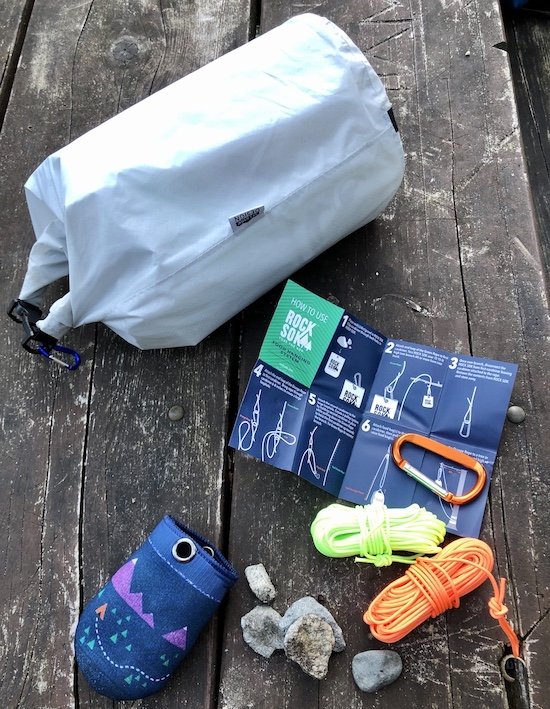 I was sent this product to be reviewed earlier this year. I've now used it on a couple backpacking/camping trips, and have collected my thoughts on it so I can provide a fair review so you can decide for yourself if this is the right system for you.
Less Pricey, but Not the Lightest of the Ultralight Bear Hang Systems,
If you're a gram counter, the Selkirk Designs system will probably not be your first choice. Here's a breakdown of the systems out there in terms of weight and price:
Zpacks Bear Bagging Kit: $50 USD, 3.4 oz
LiteAF Little Bear Bag Kit: $47.50 USD, 2.4 oz
Selkirk Designs Ultralight Food Hanging System: $32.95 USD, 6.5 oz
That being said, there are other factors to consider other than weight and price.
Durability and Environmental Impact
While the materials used aren't as light as dyneema, which is used to make the other two aforementioned bear hang systems, they are more theoretically more durable. The waterproof nylon with taped seams used for the bag would probably outlast a food bag made with dyneema, as would the neoprene rock sack. Of course, one of the grommets fell off my rock sok while using it for the third time during my backpacking trip on the Timberline trail at Mount Hood. That could have been a simple manufacturing defect that they would have replaced had I reached out, so I'll give them the benefit of the doubt on that point.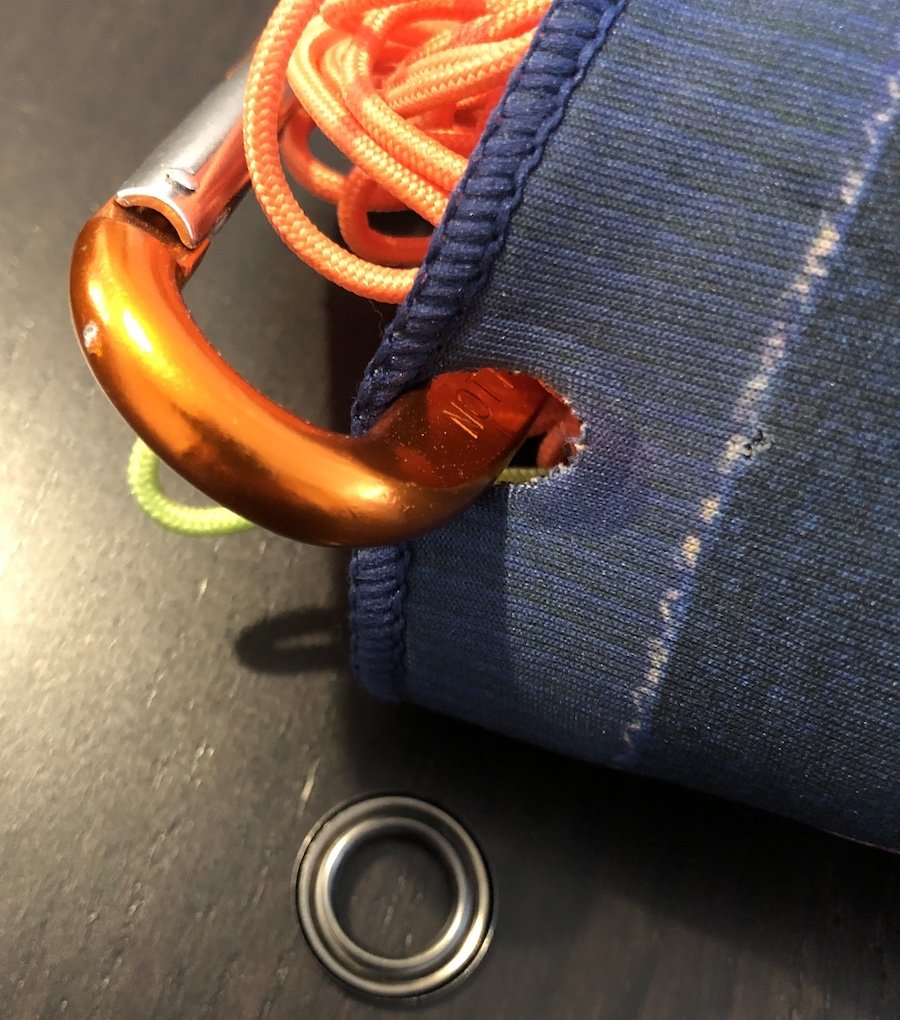 What I do like better is that the pulley system it uses causes far less stress on the trees in terms of the process of hoisting the bag up. As you pull the second line up, it rubs against the second carabiner rather than the tree itself. The need for two lines though, does push up the weight a little, but one might consider how much better it is for the trees.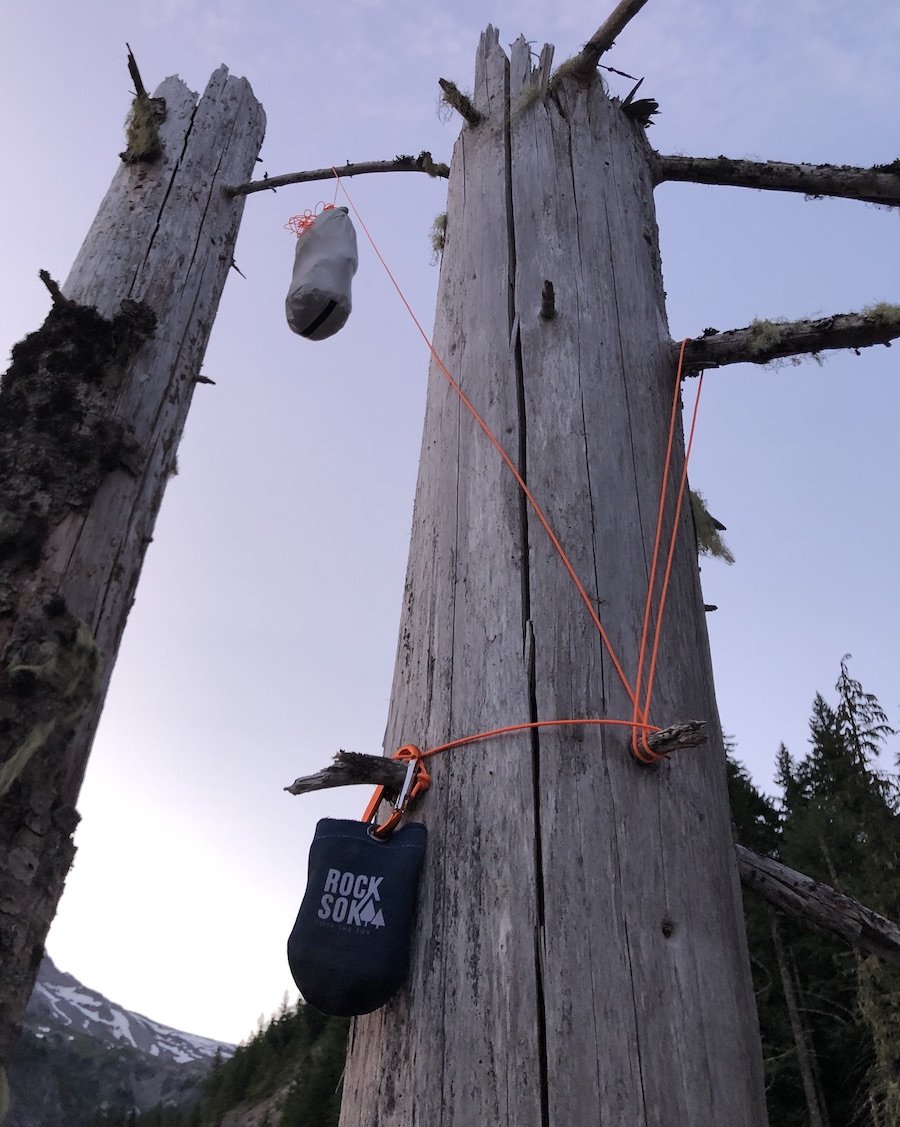 Food Bag Sizing
The food bag that comes with the Selkirk Designs system is 9L, which is a good size for my needs for most trips. I used that bag for all my food and smelly toiletries for my 71-hour solo backpacking trip on the West Coast Trail. It was also enough for a 68-hour trip for me and my husband on the Timberline Trail. The bag provided with the Zpacks system is 14L so it can handle more food. The LiteAF system is 11.5L for the Little Bear Bag or 14L for the Big Bear Bag. You can choose which one you want and it's only an extra 0.1 oz and $2.50 USD if you opt for the Big Bear Bag.
Full Waterproof Instructions Provided
You might think the system sounds a bit more complicated than simply tossing up a line over a tree due to the secondary line that creates the pulley system, and it is, but not that much more. The waterproof instructions that fit nicely in the rock sack with the lines show you everything you need to know in order to do it. Below is a video of me using the system for the first time, following the instructions step by step, and I was still able to do it all in under 7 minutes. I call that a win. Of course, you don't need instructions with a simpler system, so that's extra weight you might need to carry, but once you get comfortable with the system, you can always leave them at home.
Overall Impressions
I like what Selkirk Designs has done to put together this more economical and environmentally-friendly system. That being said, I feel like I would prefer to shave a few grams by using a lighter Dyneema cord since you're having to carry extra line in order to create the pulley system as it is. I might also opt for a Dyneema bag to shave weight too, but I don't mind spending a bit extra to cut weight, even if the materials aren't as durable. Others might feel differently on this point. I do really appreciate their efforts to cause less damage to trees by encouraging the use of their innovative pulley system, and having the instructions with it in waterproof form, makes it more accessible for backpackers who might be intimidated by the set-up.
What are your experiences with ultralight backpacking bear hang systems? Which option is your favourite? Please share your thoughts in the comments.