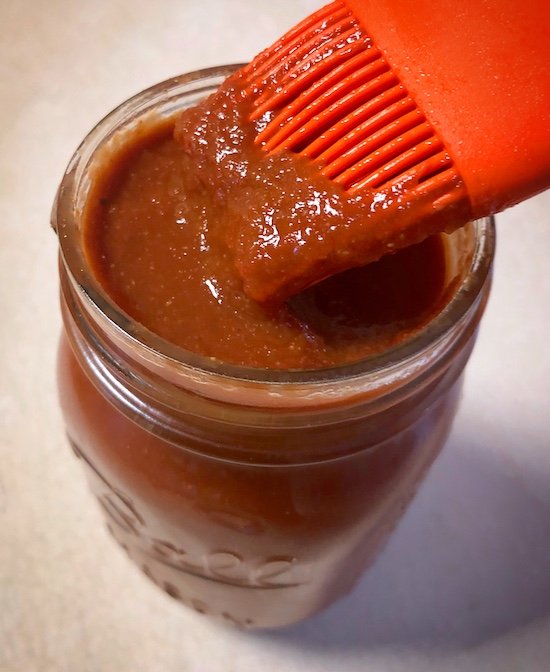 You could buy sugar-free BBQ sauce from the store, but then you have no control over the ingredient choices, which often include sub-par sweeteners like Sucralose. Even if it's sweetened with stevia or monk fruit, it may not be made with organic tomatoes, or it might just be over-sweetened for your taste. It is sooo easy to make your own BBQ sauce, so why not make it exactly the way you want it?
Keto Sugarless BBQ Sauce Recipe
Ingredients:
Directions:
Whisk all ingredients together in a saucepan, adding the water last. Start with a ⅓ cup of water, then whisk in a bit more at a time, until it reaches a consistency slightly thinner than barbecue sauce.

Bring to a gentle boil at medium-high heat, then reduce to medium-low. Simmer, stirring frequently, for 20 minutes, or until slightly thickened.

Taste and adjust sweetener or cayenne pepper if you prefer the sauce to be sweeter or spicier. If it's still thicker than you like, you can stir in additional water, a tablespoon at a time, until reaching desired consistency.
Did you make this vegan keto sugarless BBQ sauce recipe? If so, please let me know how it turned out in the comments. Or if you share pics of your creations on Instagram, please tag me so I can see them. Enjoy!