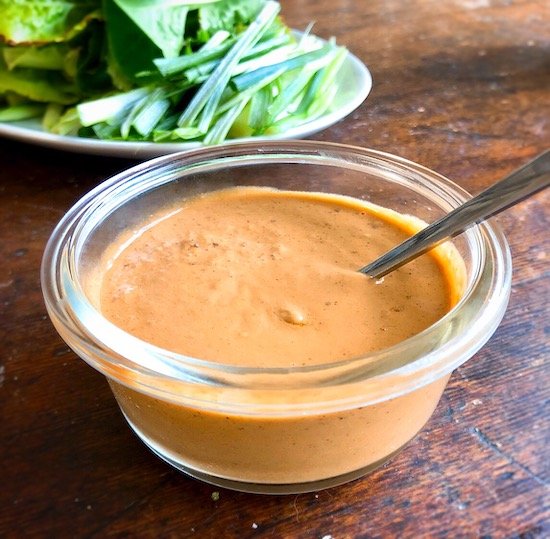 Hoisin sauce is a staple for dressing up a lot of Asian dishes like pho, Peking duck, poké, etc. Unfortunately, hoisin usually has a significant amount of sugar in it. And that's why I decided to create this recipe. The colour is a little creamier than the real deal, because of the inclusion of tahini, but I personally like the flavour better. But give it a try and you be the judge!
Keto Sugarless Hoisin Sauce Recipe
Ingredients:
Directions:
Combine all the ingredients except the water in a small saucepan, and cook over a low heat until everything has dissolved and a glossy sauce has formed. Remove from heat.

Whisk xanthum gum with water then whisk into sauce to finish (the sauce will thicken when it cools).

Allow sauce cool, then transfer to a bowl, cover it, and store in the fridge until required.
Did you give this keto sugarless hoisin sauce recipe a try? What did you think? Please share your thoughts in the comments. Or if you share any pics on Instagram, tag me so I can see your creation. Enjoy! :)