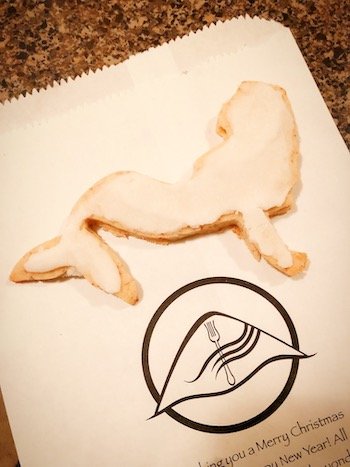 I tend to steer away from icing my cookies just because it takes so much time and effort for something that is almost purely about decoration, but if you don't feel your themed cookies are complete without an icing, this sugar-free royal icing recipe has got you covered. It doesn't have as smooth a consistency as one made with sugar, so it's harder to work with, but if you really just want the taste of icing on your cookies, then this recipe is for you.
Ingredients:
Directions:
Add the egg yolks and lemon juice to a small mixing bowl and stir with a fork until well- combined. DO NOT whisk!

Add athe sweetener and whisk for a couple of minutes until well combined.

Depending on use, you may add a bit of water, one teaspoon at a time, to achieve a flooding consistency.

Use immediately or store in an airtight container as the icing dries out quickly.
What kind of cookies will you be using this icing on? Please share in the comments or tag me in your Instagram pics so I can see your creations. Happy baking!