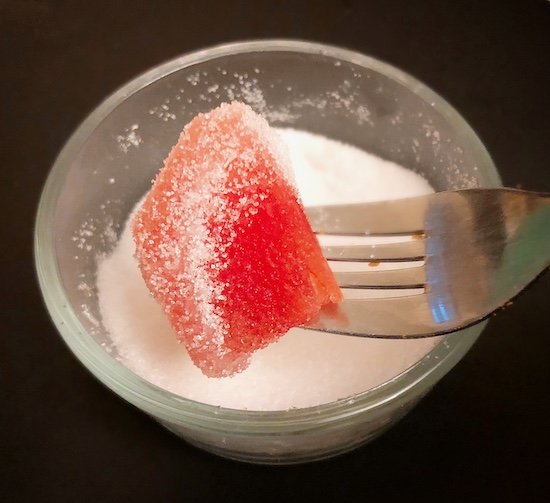 When you're jonsing for sour candies but want do a healthier version of it, this sweet and sour candy powder is the answer. Only 2 ingredients then choose your favourite lower carb fruits to dip into it. Strawberries and watermelon are my favourite choices.
Keto Sweet and Sour Candy Powder
Ingredients:
Directions:
Whisk both ingredients together in a small bowl. Dip your favourite cut fruits into it and enjoy!
Did you make this keto sweet and sour candy powderp recipe? If so, please let me know how it turned out in the comments. Or if you share pics of your creations on Instagram, please tag me so I can see them. Enjoy! :)