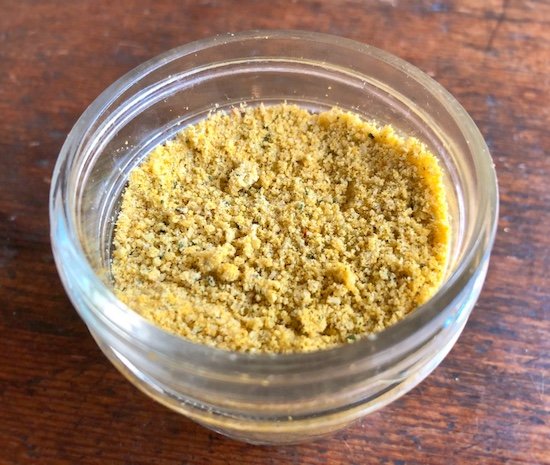 Just because you're cooking vegan doesn't mean you have to miss out on recipes that necessitate Parmesan cheese. This vegan version of it delivers the strong, cheesy taste that complements all sorts of Italian dishes, while keeping things relatively low-carb.
Vegan Keto Parmesan Cheese Recipe
Ingredients:
Directions:
Add all ingredients to a high-powered blender or food processor. Mix/pulse until you get a fine meal. Stores in the fridge for up to 1 month.
Did you make this keto parmesan cheese recipe? If so, please let me know how it turned out in the comments. Or if you share pics of your creations on Instagram, please tag me so I can see them. Enjoy! :)