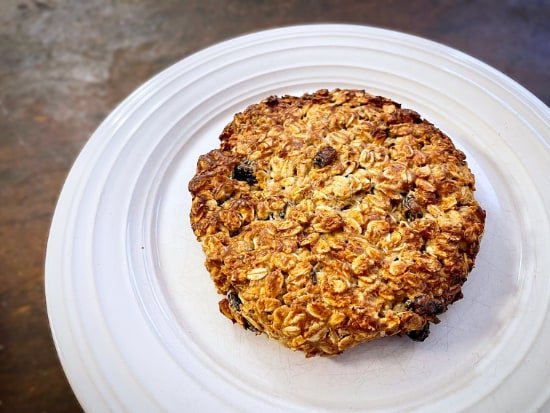 Want a warm carb-up breakfast that you can bake up quick and eat on the go? This air fryer oatmeal breakfast cookie is the perfect solution. It's gluten-free and sugar free using only a banana and vanilla protein powder to sweeten it. And who doesn't want to eat a nice, warm freshly baked cookie for breakfast?
Vegan Carb-Up Air Fryer Breakfast Oatmeal Cookie Recipe
Ingredients:
Directions
Combine all the ingredients until a dough forms

Line air fryer tray with parchment paper or a grill mat. Form the dough into a large cookie on the tray. Cook at 350F for 5-8 minutes. Serve warm.
Did you make this vegan carb-up air fryer oatmeal breakfast cookie recipe? If so, please let me know how it turned out in the comments. Or if you share pics of your creations on Instagram, please tag me so I can see them. Enjoy! :)