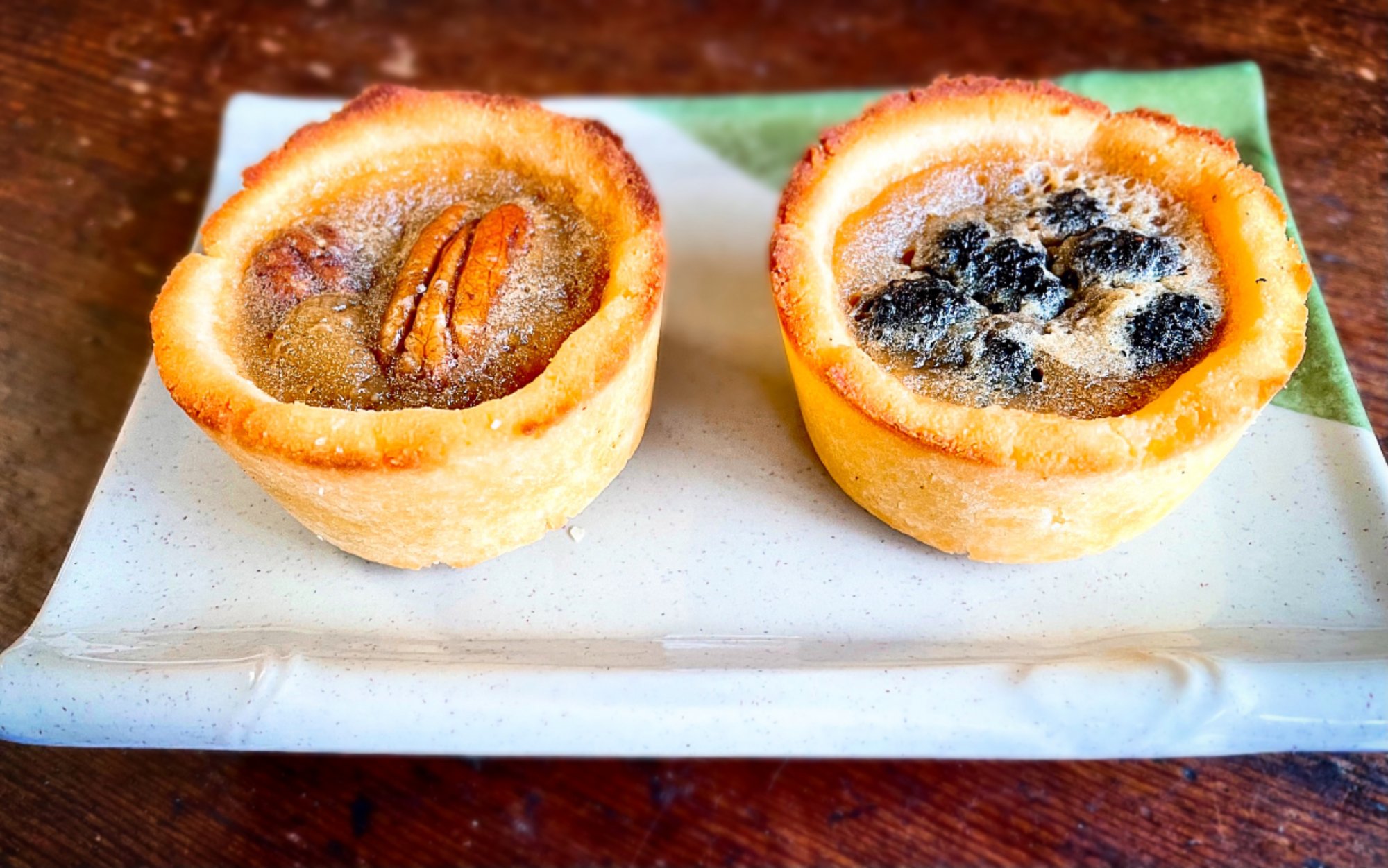 One of my husband's favourite treats growing up was butter tarts that his mom made for special occasions, a popular Canadian treat. I knew he missed them, so I set about making a sugar-free, gluten-free, keto version of them for his birthday. I came up with two versions, one with pecans and one with mulberries (in place of the usual raisins). Both are delicious, one with a nutty crunchy and one with chewy dried fruit!
Keto Butter Tarts Recipe
Crust Ingredients:
Filling Ingredients:
Directions:
Preheat oven to 350F. Grease 12 muffin cups in a tray with butter or cooking spray.

Add coconut flour, eggs, stevia and melted butter to a bowl and stir until fully combined. Add a scoop of mixture into the prepared muffin cups and press to create bowls covering the bottom and sides. It should come around halfway up the cup.

To make the filling, melt together butter, erithrytol gold, salt and keto maple syrup over medium-low heat. Remove from heat and whisk in vanilla and heavy cream. Allow to cool to touch, around 5 minutes, then whisk in the egg. Stir in pecans or mulberries. If doing both, split them up amongst the cups rather than stirring them in.

Pour filling into the prepared tart shells. Bake for 20-23 minutes, until filling is set and edges are golden. Let them cool 10 minutes before eating.
Did you try out this keto butter tarts recipe? If so, please let me know how it turned out in the comments. Or if you share pics of your creations on Instagram, please tag me so I can see them. Enjoy! :)