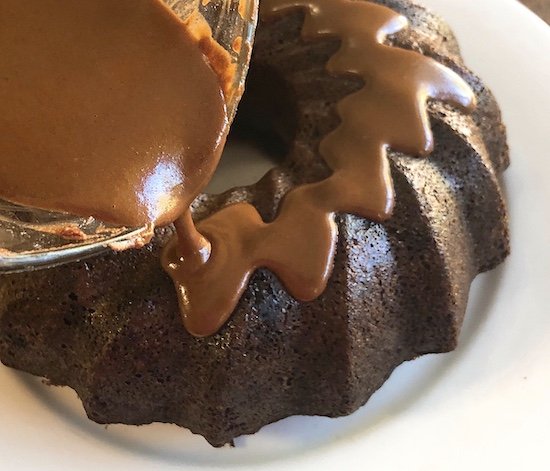 I threw this sugar-free recipe together as a glaze for a cake I was making, but wanted it to be versatile enough to be used as a frosting, or as a dipping glaze for donuts. By adding the hot water at the end you can thin it out to exactly the viscosity you need.
Keto Chocolate Glaze/Frosting for Cakes, Donuts and Pastries Recipe
Ingredients:
Put chocolate and butter in a microwave-safe bowl. Microwave for 15-second intervals on high, stirring between each until fully melted.

Stir in erithrytol and liquid stevia, then ad enough hot water to achieve a smooth consistency. Cool slightly. Drizzle or spread your frosting over your keto cake or pastries. Store unused portions in the fridge.
Did you make this keto chocolate glaze/frosting recipe? If so, please let me know how it turned out in the comments. Or if you share pics of your creations on Instagram, please tag me so I can see them. Enjoy! :)