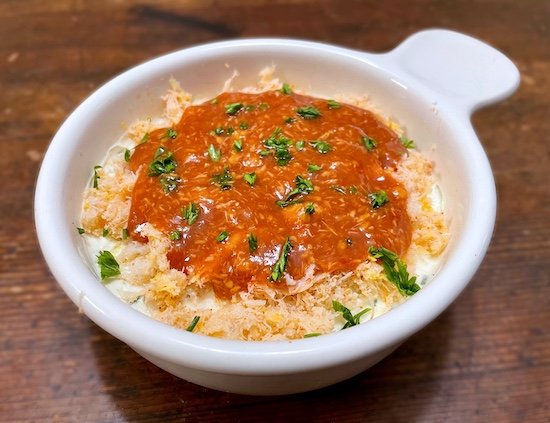 I have always enjoyed my hot crab dip in the past, but was in the mood for more of a cold, tangy spread. For this one, I start with a creamy, spreadable cheese layer, top it with seasoned crab meat, then top that with a layer of keto cocktail sauce. This layered crab spread was just the ticket, and easy to make too.
Keto Cocktail Sauce Layered Crab Spread Recipe
Ingredients:
Directions:
Beat together cream cheese, mayo, Worcestershire sauce, celery seed, and chives.

Mix together crab meat with lemon zest, half the lemon juice, and smoked paprika.

Spread cream cheese layer in a circle in a wide bowl or serving plate. Arrange seasoned crab meat on cheese layer. Pour cocktail sauce over the crab meat and garnish with fresh parsley.
Did you make this keto cocktail sauce layered crab spread recipe? If so, please let me know how it turned out in the comments. Or if you share pics of your creations on Instagram, please tag me so I can see them. Enjoy! :)