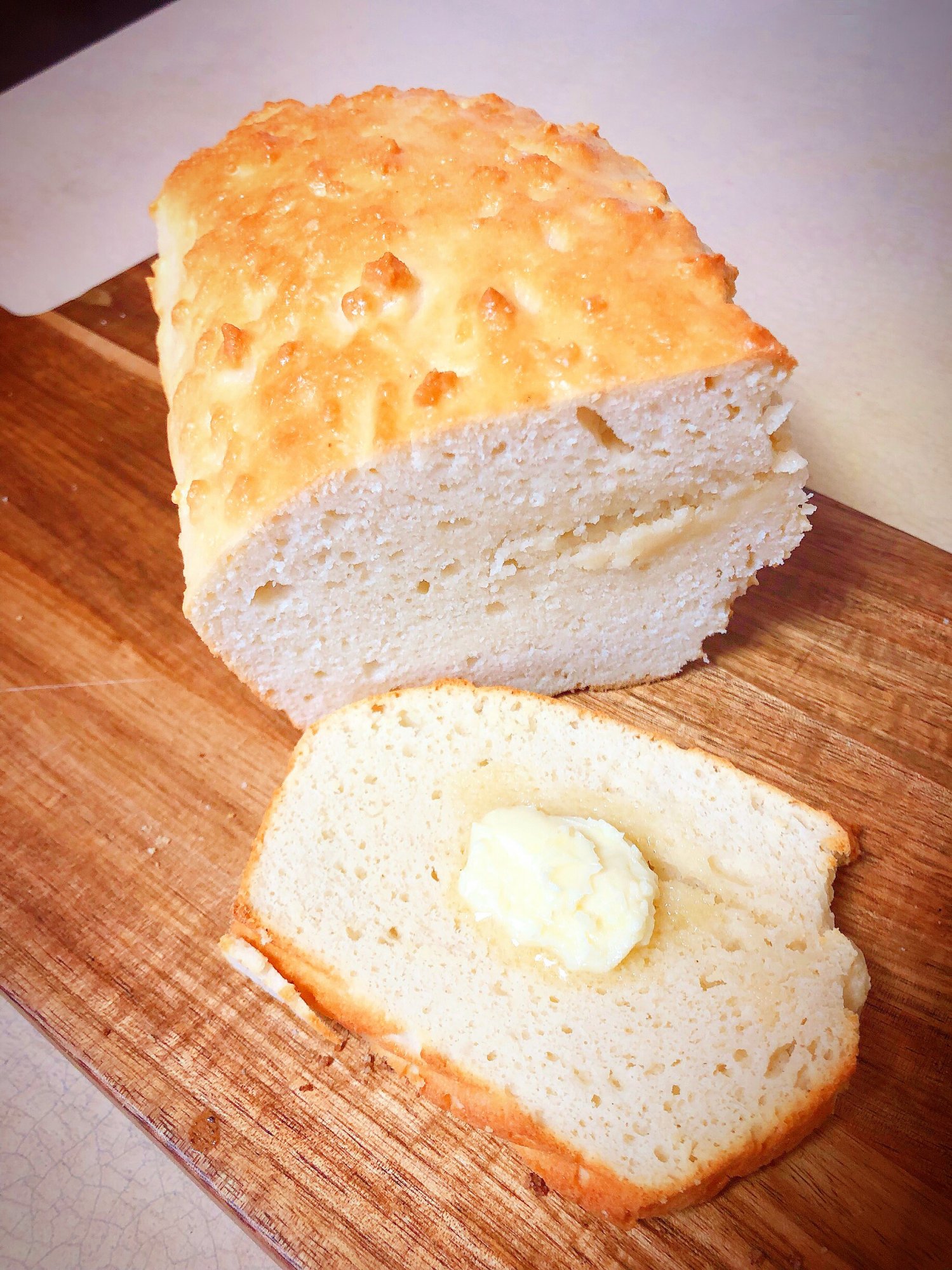 This is it, my holy grail of keto bread. I have tried a lot of versions of low-carb bread for making sandwiches, etc, and this is the one that has the best texture and consistency of any that I have tried. It looks just like white bread, and the texture, while not the same as wheat flour based breads, is a pretty good approximation. It's especially nice toasted up and slathered with butter. Bonus: it's easy to make a whole loaf in about 30 minutes, start to finish.
You'll definitely want to top it with fatty things to balance out the macros if you're trying to keep it keto, as it is higher in protein. The whey is what gives it chewier quality that we have come to associate with breads with wheat gluten.
Eggless Low-Carb Bread Recipe
Ingredients:
Directions:
Preheat oven to 375F. Whisk together the dry ingredients in a medium mixing bowl. Mix in the melted butter with a spatula then gradually stir in the water and cider vinegar until you get a dough.

Pour into a 9x5" silicon loaf pan or a regular pan lined with parchment paper.

Bake in an preheated oven for 20-25 minutes. Allow to cool for 5-10 minutes then turn out to cool fully on a cooling rack.
You can slice it and eat it warm if you that's your bag. It makes awesome toast! Butter it up and/or throw on some chia jam to go with a keto breakfast. It makes for killer sandwiches too. If you're gonna try making grilled cheese, try my inside-out garlic bread grilled cheese recipe. It's the bomb!
Did you give this eggless keto bread a try? What kinds of things did you make with it? Please let me know in the comments. Or if you post pics on Instagram, tag me so I can see your creation. :)