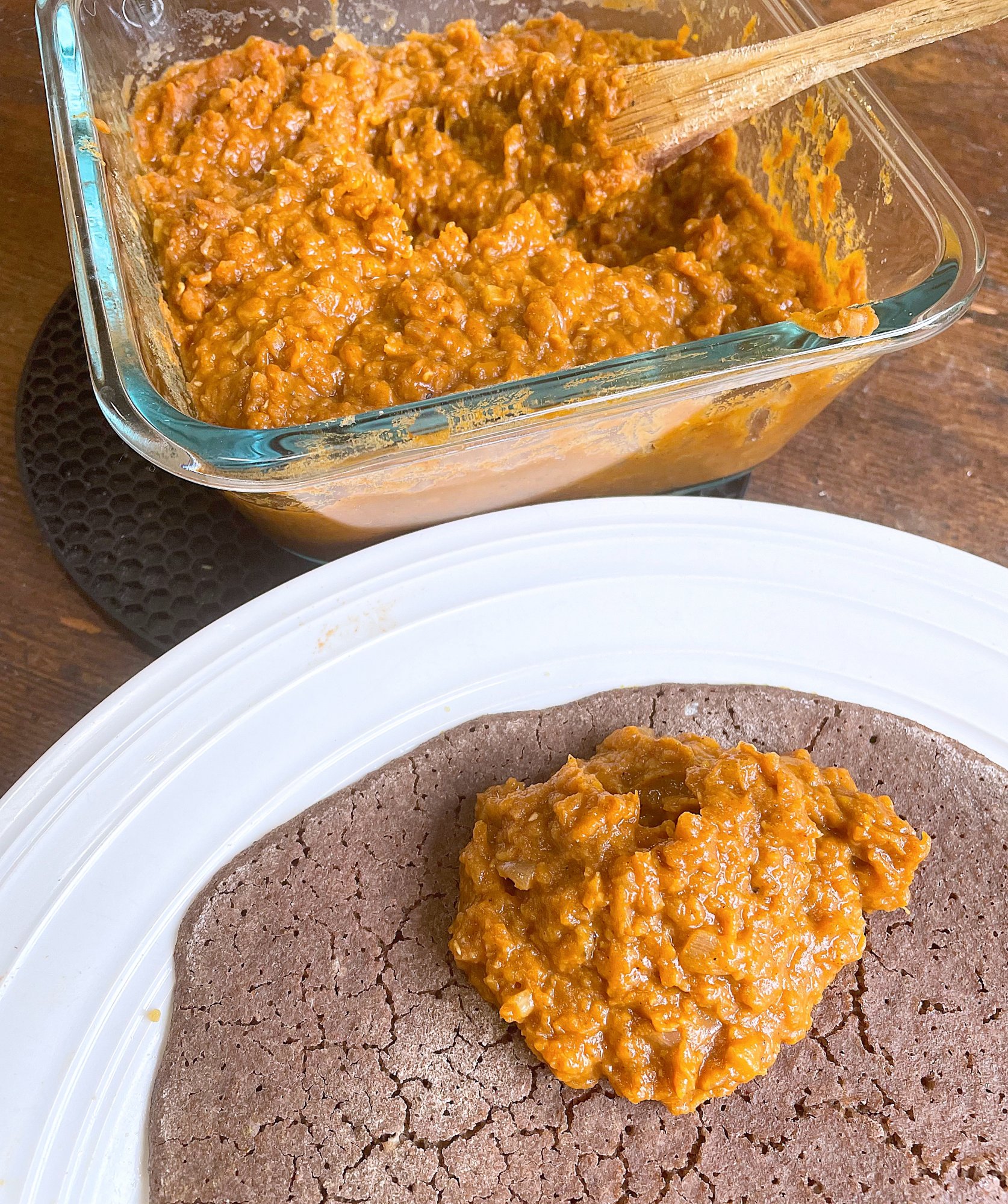 Ethiopian food lends itself well to carb-ups with plenty of options using low-fat fish, pulses and veggies. I decided to add this lentil stew, "misir wot" to my Ethiopian repertoire, to give delicious more things to pile onto injera bread.
Ingredients:
Directions:
Heat up a large saucepan with oil or spiced butter, then add onions, berbere spice, garlic, ginger, cumin, and smoked paprika. Stir occasionally for about 2-3 minutes until onions are translucent.

Add soaked lentils and tomato paste. Stir and sauté for about 2-3 more minutes. Add stock or water, then season with salt. Add the piece of kelp at this time too if using.

Bring to a boil and allow to simmer until the sauce thicken to desired consistency. It might take up to 30 minutes, depending on how you like your lentils. Stir in parsley, and season to taste. Serve warm with injera or over rice, quinoa or cauliflower rice.
Did you make this vegan carb-up Ethiopian lentil stew (misir wot) recipe? If so, please let me know how it turned out in the comments. Or if you share pics of your creations on Instagram, please tag me so I can see them. Enjoy! :)