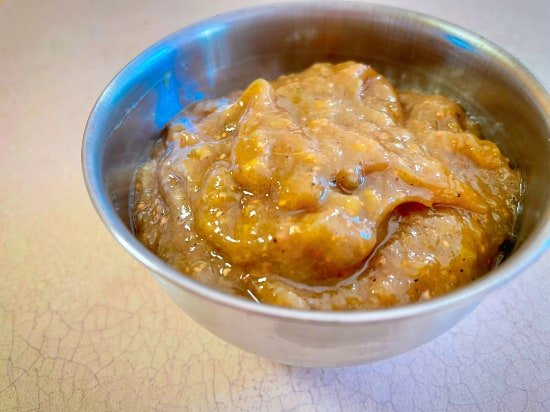 Fresh figs are a flavourful choice for jam, and low-carb to boot. That's why I decided it was time to make a recipe for it. I decided to make add a few complementary spices, like cardamom and cinnamon, along with a little brandy extract, to give it an interesting flavour profile so it could be used as a topping for fresh goat cheese, baked brie or even ice cream.
Keto Fig Jam Recipe
Directions:
Slice the very top off of the figs then place in a large pot with the remaining ingredients, except the extracts. Bring to a boil, then reduce to a simmer. Cook for 10-20 minutes, or until desired thickness is reached. Remove from heat and stir in the extracts.

Transfer to a blender or use an immersion blender directly in the pot to finish breaking down the figs. Allow to fully cool then transfer to an airtight glass jar and store in the refrigerator. Spread over goat cheese, baked brie or cream cheese with keto crackers or keto bread. It's also great over keto vanilla ice cream.
Did you make this vegan keto fig jam recipe? If so, please let me know how it turned out in the comments. Or if you share pics of your creations on Instagram, please tag me so I can see them. Enjoy!